After a two-year hiatus, last month marked the return of Avenue's Best Restaurants Tasting Experience. On March 23, more than 20 of the best restaurants from Avenue's 2023 best restaurants list (on stands now in the March-April issue) filled Hotel Arts' banquet room with an abundance of global sights, sounds, smells and tastes, including more than 20 wines paired with individual samples from the restaurants.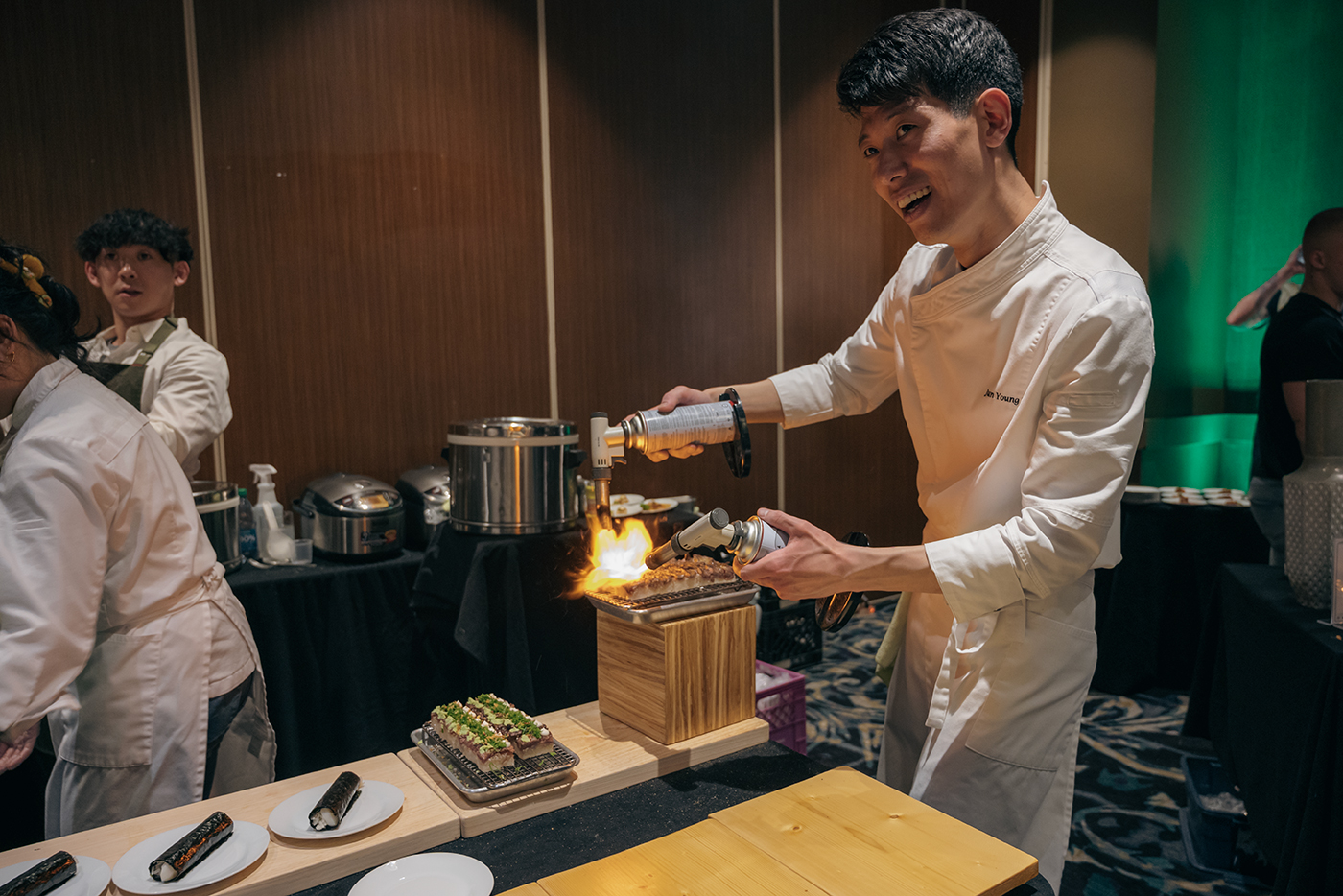 Best new restaurants like Maven served warm cups of its signature Singapore-style pork congee alongside fellow honourees like Sorella Trattoria, which served bite-sized portions of olive oil cake. The Zushi team was led by chef Jun Young Park, who torched portions of wagyu oshizushi (pressed sushi) and hokkaido scallop temakizushi (hand rolls) for the crowd.
Well-known names like the team at Ten Foot Henry, one of the best overall restaurants and the cover stars of Avenue's current issue, served its highly popular butterscotch pudding. The team behind the exclusive Shokunin Collective served a multi-stage experience starting with generous helpings of sake, followed by Acadian caviar with numata nori from Nupo that was hand served by chef Darren MacLean. That experience was topped off with Ol' Beautiful Okami Kasu, MacLean's signature Japanese ale and the world's first sake- infused beer.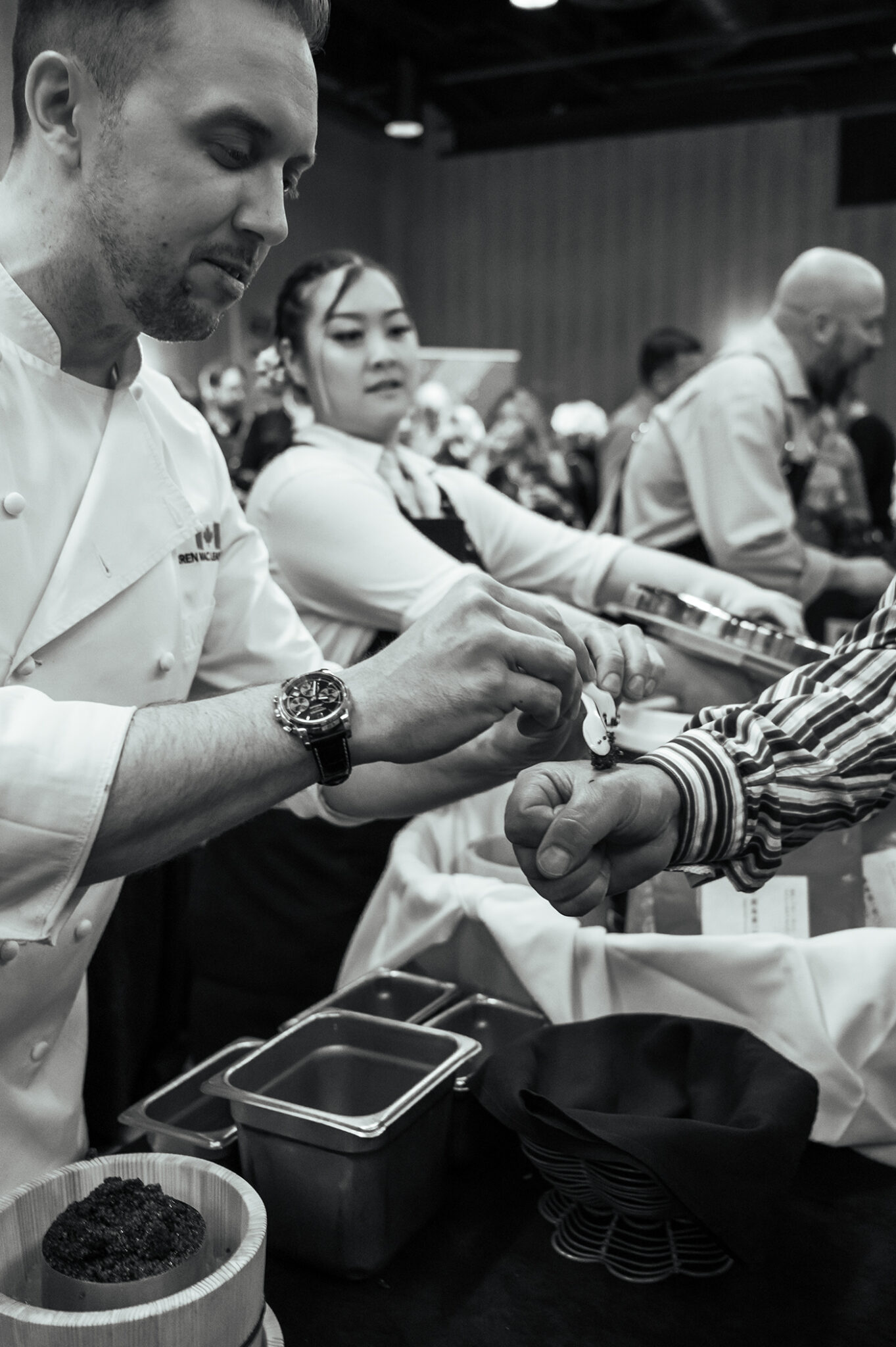 Avenue's 2023 Best Restaurants Tasting Experience events were made possible by our sponsors and partners Pacific Wines & Spirits, Willow Park Wines & Spirits, Wilder Institute/Calgary Zoo, Culinary Coworking and ChopValue YYC.