The Full List
Stocking Stuffers
Food and Drink Gifts
Downtown Gifts
Inglewood Gifts
Kensington Gifts
17th Avenue S.W. Gifts
University District and Market Mall Gifts
Willow Park Village and Southcentre Gifts
Double-Salted Licorice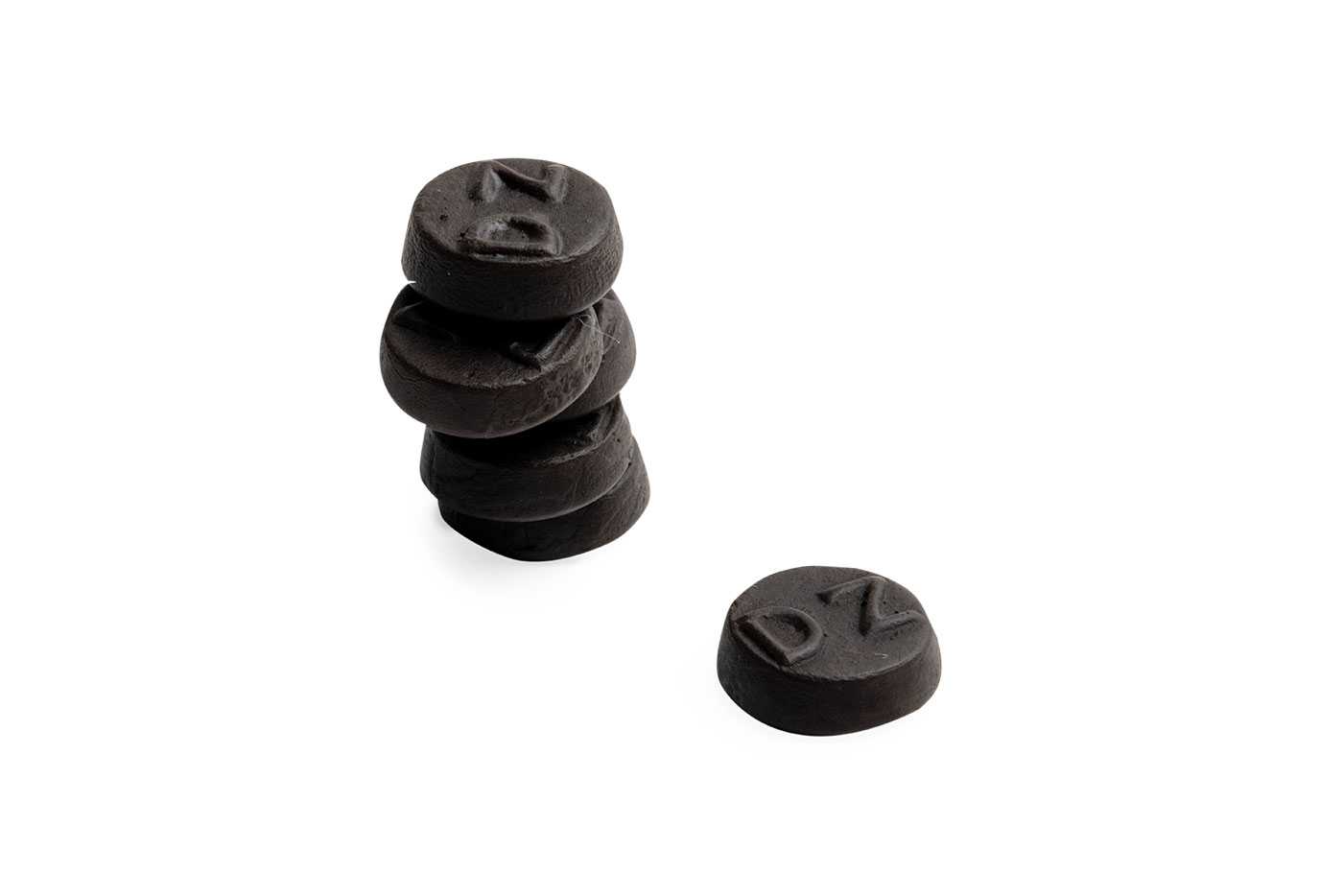 You might think it tastes like old tires, but, to the Dutch and other aficionados, salted black licorice is simply lekker.
$2.79 per 100 grams at Gummi Boutique, 205 10 St. N.W., gummiboutique.ca
Freeze-Dried Candy
View this post on Instagram
Classic candies are reinvented at The Space Pantry. The locally owned company puts treats like gummy bears, chocolate bars, marshmallows and even ice cream through a freeze-drying process that gives them a light and airy texture. Everyone can satisfy their sweet tooth with these freeze-dried candies ($5 to $8) this holiday season.
Available at multiple retail locations and online at thespacepantrycanada.com
Oh My Garden! Lip Butter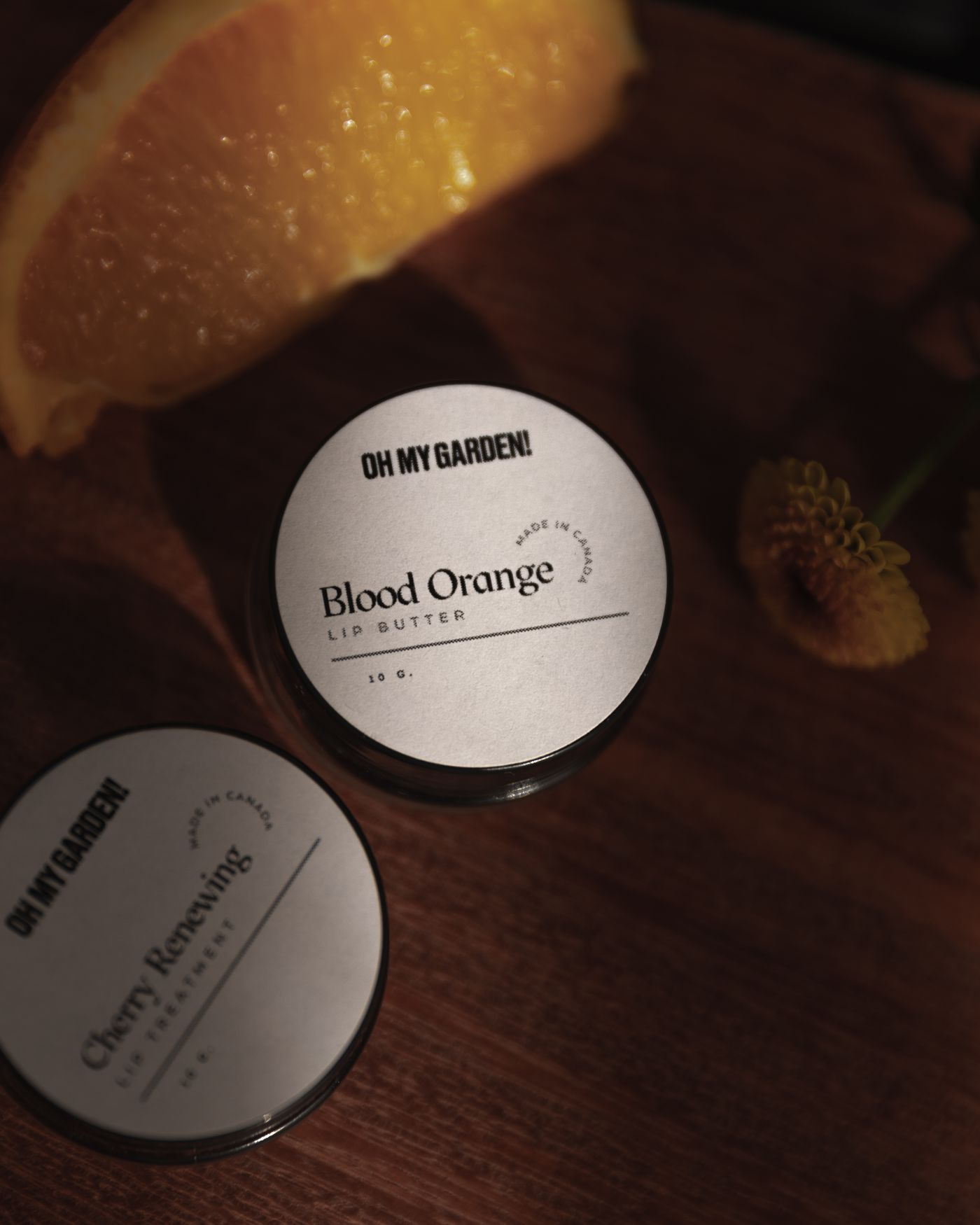 Help keep your lips hydrated this winter with Oh My Garden!'s blood orange lip butter ($9). Vegan and cruelty free, this lip butter gives a soft, subtle glow.
Available online at ohmygarden.co
I Approve This Message Notepad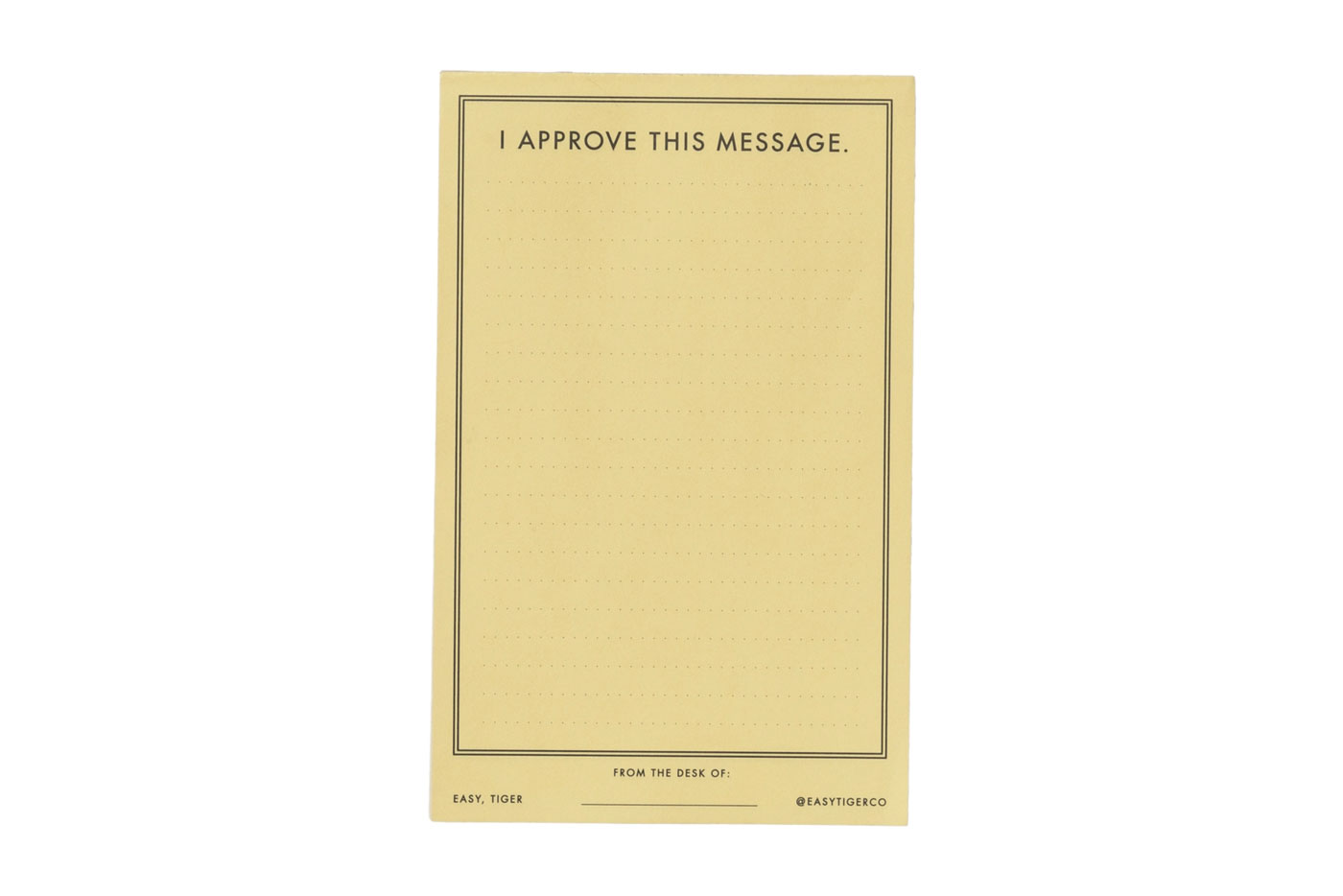 Madame Premier is best known for its clothing with fearlessly feminist messaging, but the new flagship store is also a source for great stationery products like this 75-page notebook by Made Market Co.
$12 at Madame Premier, 1012 9 Ave. S.E., madamepremier.com
The Bomb Bar Slush Cup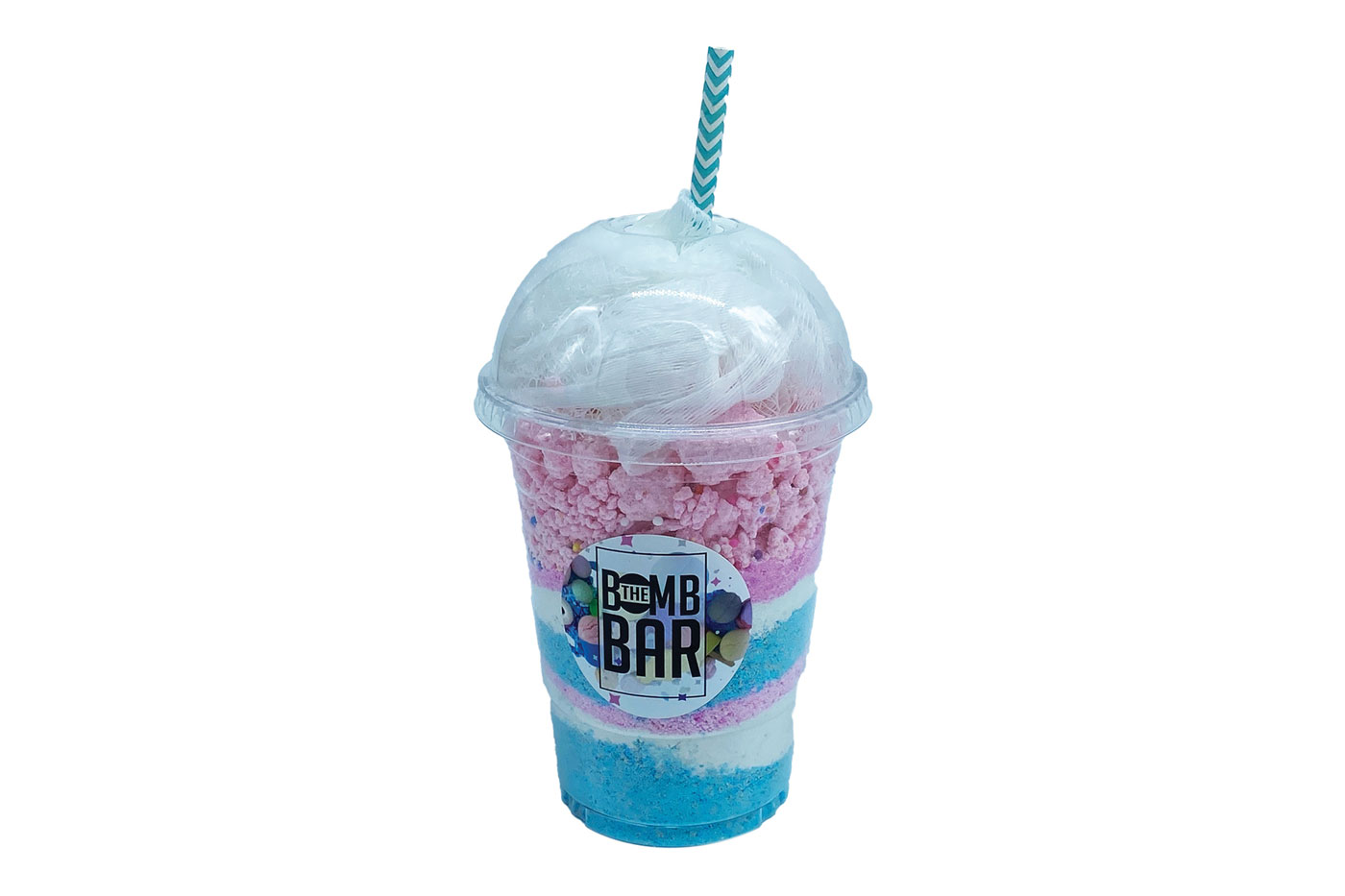 Lethbridge-based The Bomb Bar makes colourful bath products that look good enough to eat — or, in the case of its slushie cup of bath dust topped with a loofa sponge, to drink.
$13 at The Bomb Bar, Southcentre Mall, thebombbar.ca
Instant Plant Food Fertilizer Tablets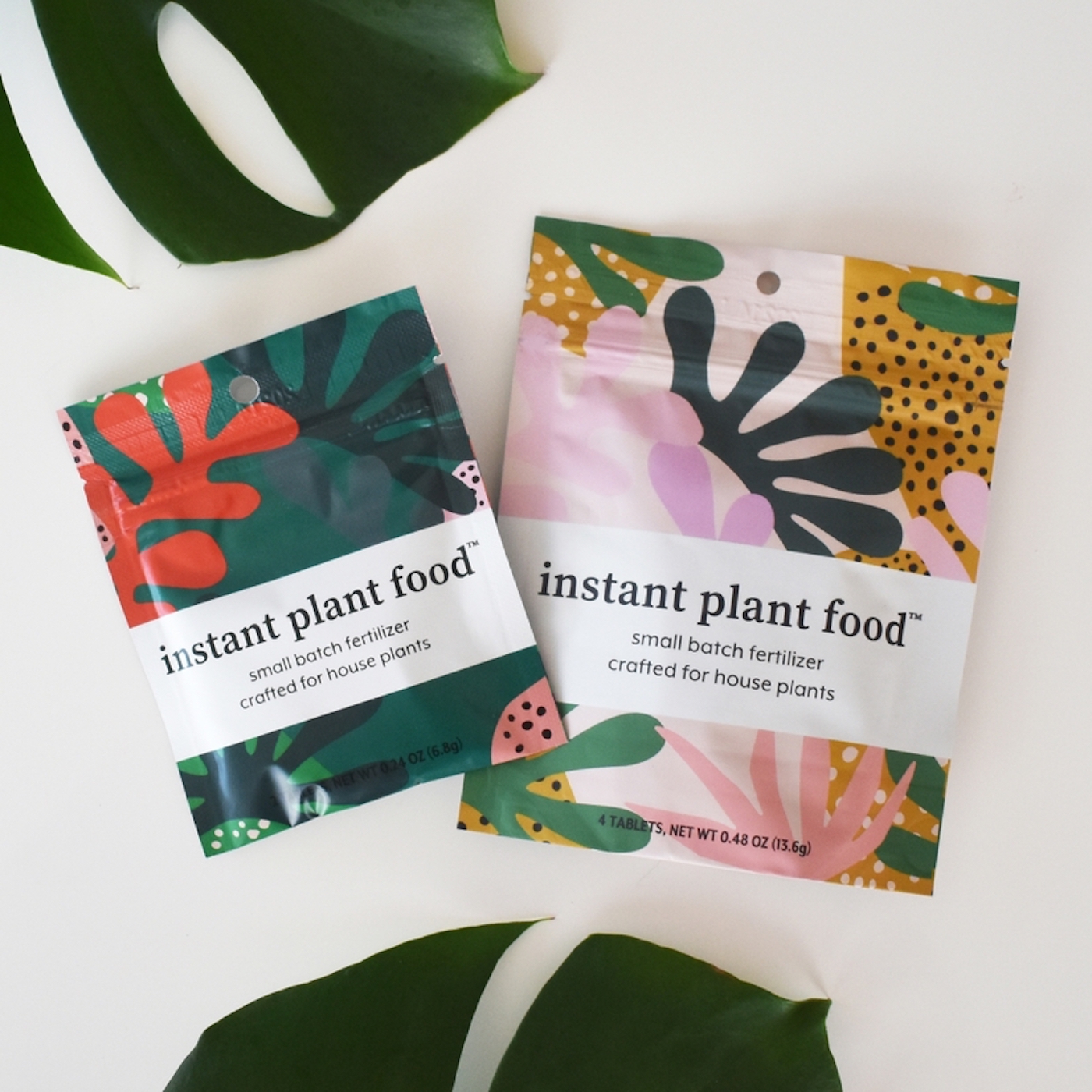 This easy-to-use product is a great option for the plant fan in your life, whether they have a green thumb or are just starting out. The tablets ($14 or $20) come in packs of two or four and make it easy to keep indoor plants looking healthy.
Chroma Club, 6036 3 St. S.W., chromaclubyyc.square.site 
Dillapeno Wit Beer Bread Kit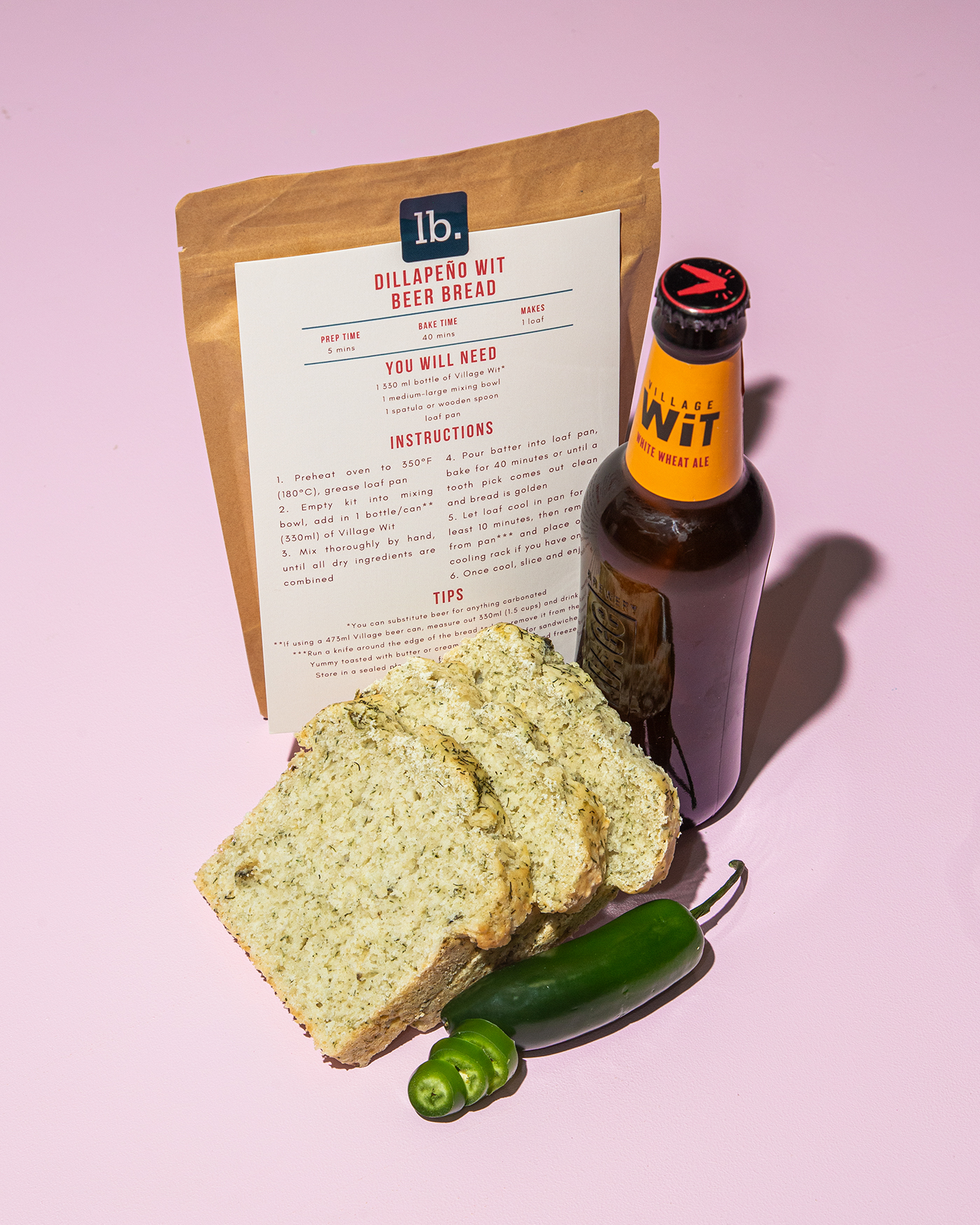 This kit from Lazy Bake and Village Brewing makes it easy to try your hand at bread making. All you need to do is add a bottle of Village Wit wheat beer, mix and bake. The kit ($14) would be a great gift for someone who is interested in baking, but doesn't know where to start.
Black Spruce & Vanilla Bubble Bath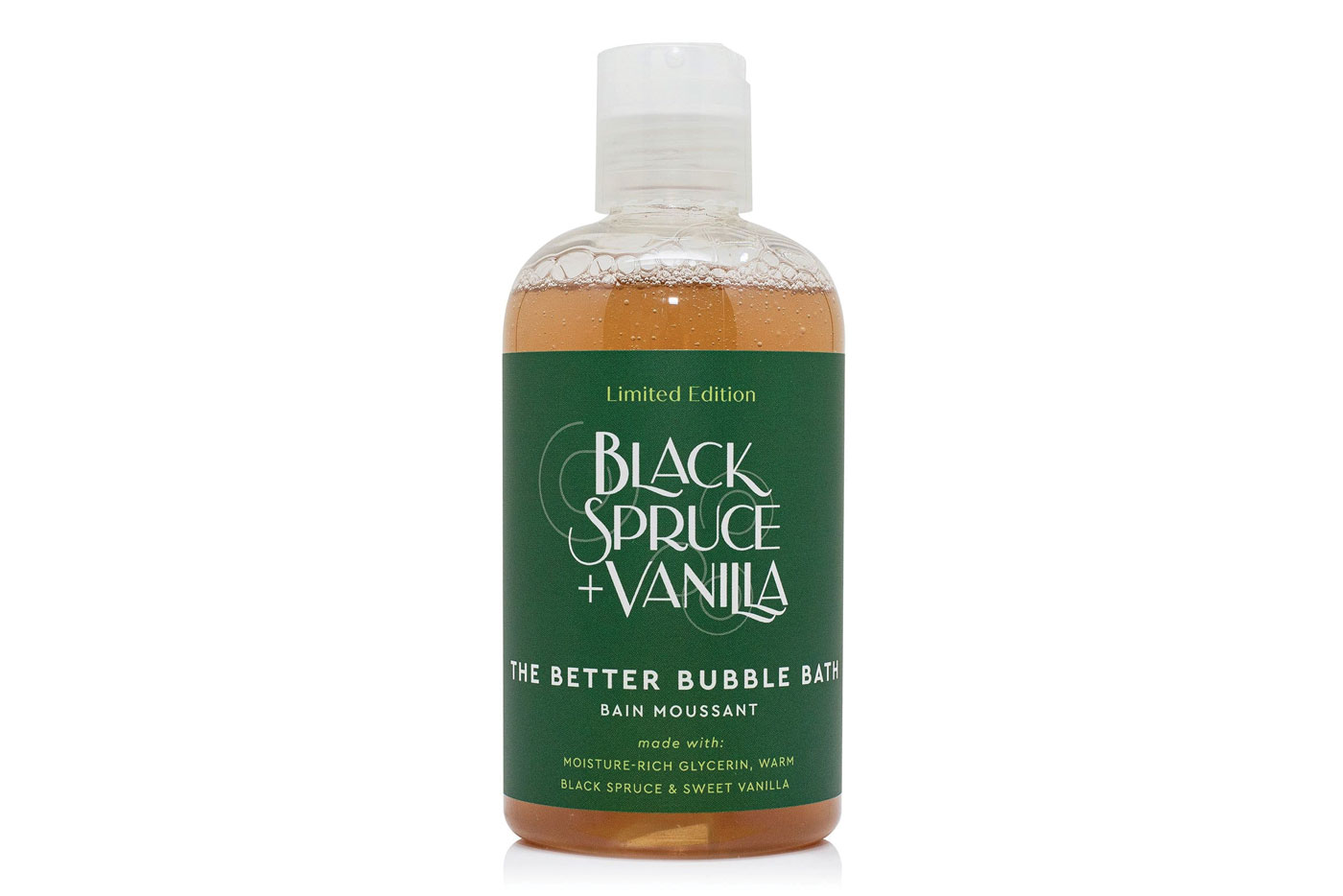 Canmore-based Rocky Mountain Soap Company's new Winter Forest Collection includes this bubble bath made with skin-nourishing coconut oil and invigorating black spruce — an all-new take on "forest bathing."
$15 at Rocky Mountain Soap Company, The Core Shopping Centre (plus three more Calgary locations), rockymountainsoap.com
Kan You Cake French Pastry Box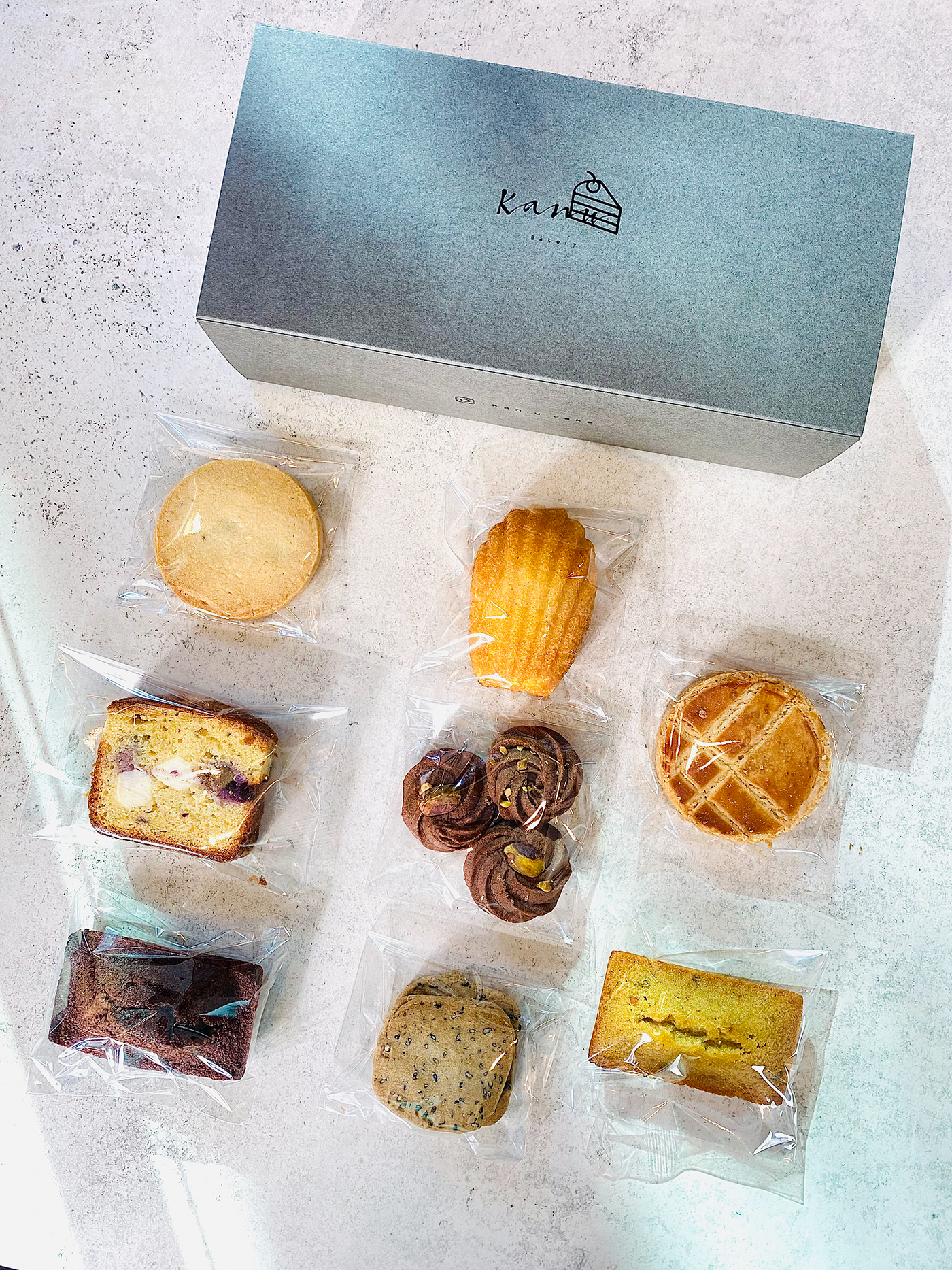 This box from local bakery Kan You Cake contains an assortment of cookies and pastries. The box includes chocolate financier, madeleines, shortbread cookies and more. This assortment of pastries will be available into December for $15.
220 14 Ave. S.E., kanyoucake.com
PB and J YYC Gift Set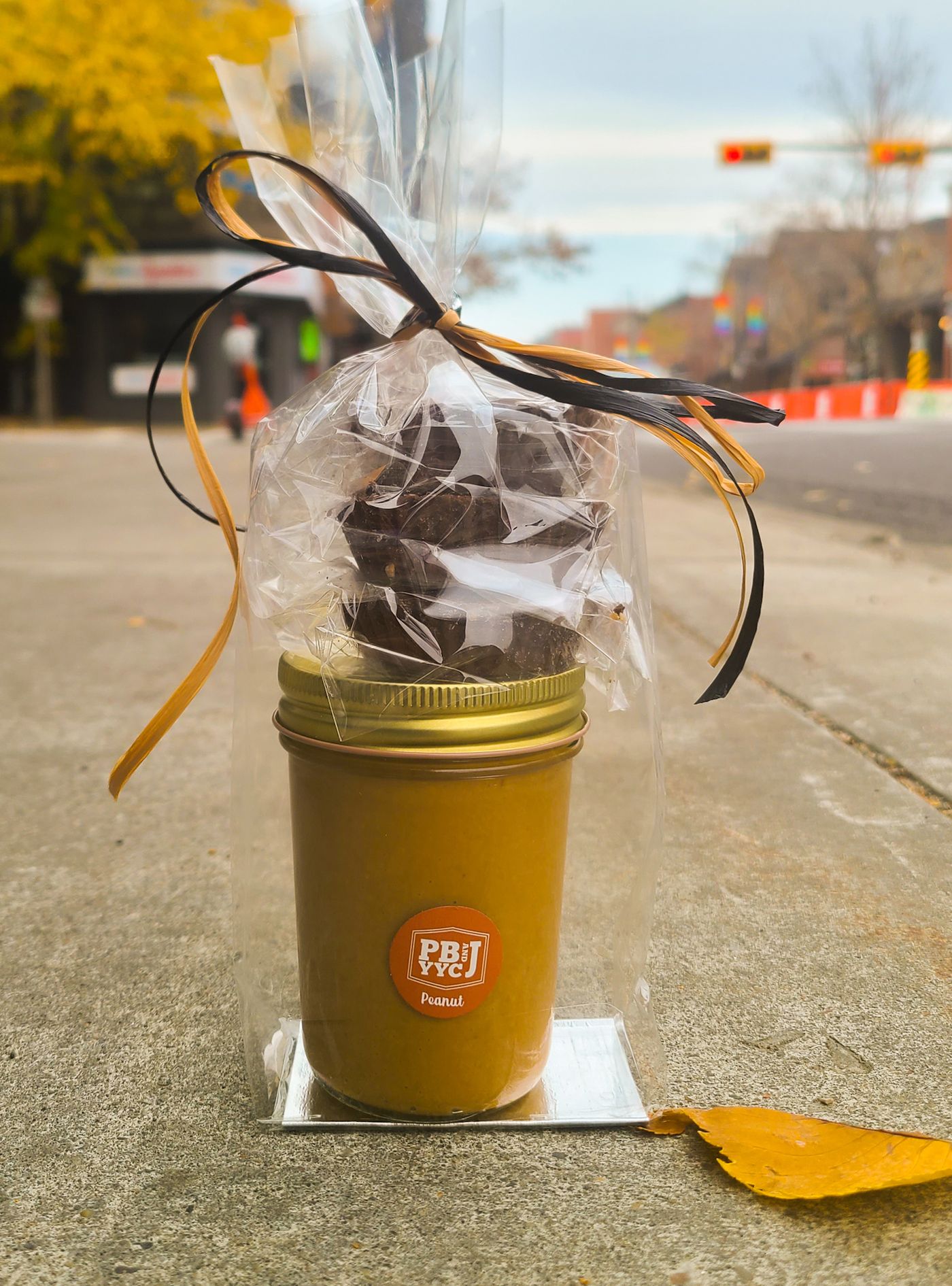 This gift set ($17) from PB and J YYC in Kensington features a peanut butter cup, an almond butter cup and a cashew butter cup with a jar of freshly ground peanut butter. The nut butters are made with no added sugar, salt, oils or preservatives. These gift sets are made and wrapped the same day for ultimate freshness this holiday season.
PB and J YYC, 1119 Kensington Rd. N.W., 403-452-3725, pbandjyyc.ca
The Misses Claus Limited Edition Holiday Coffee Blend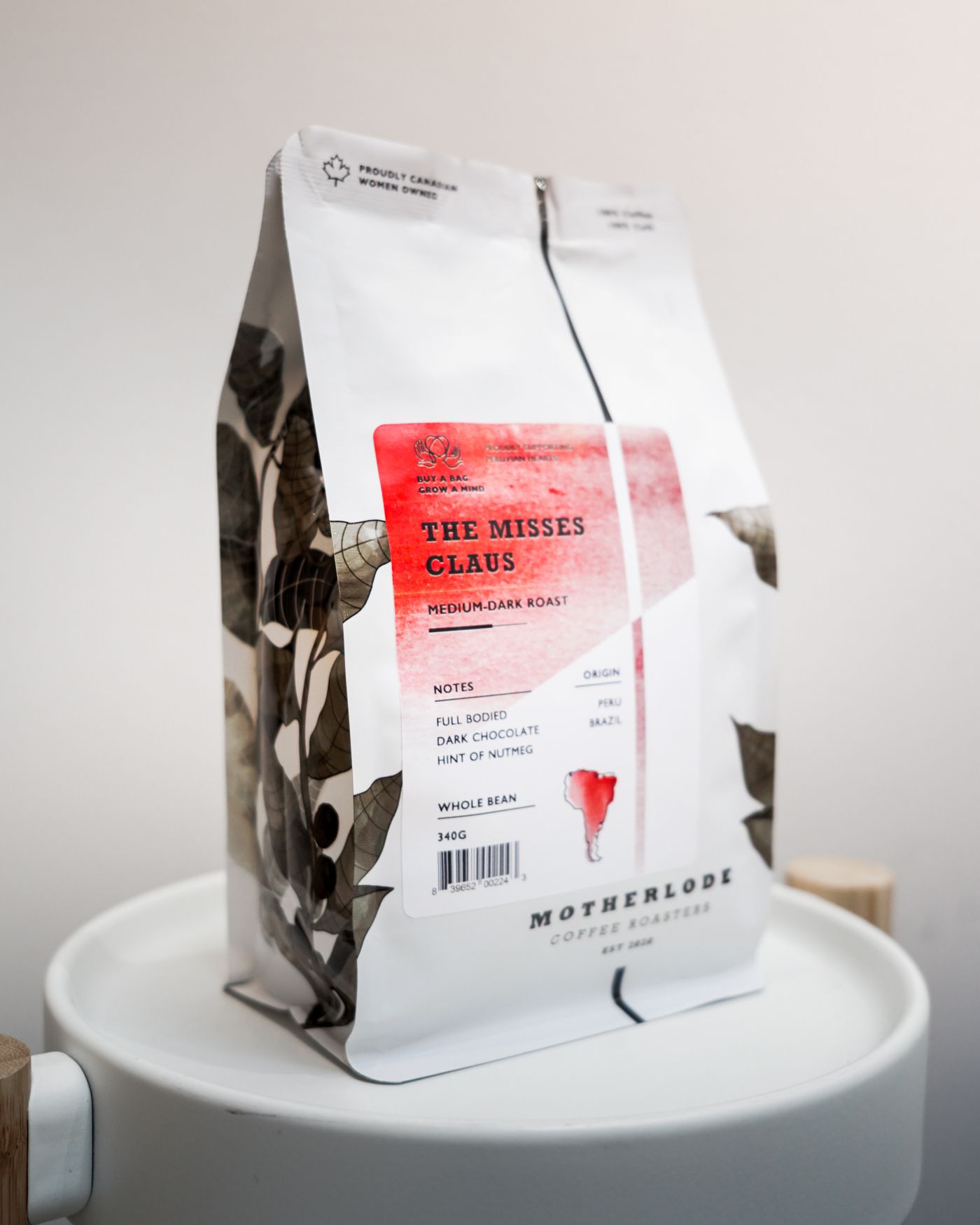 Made by Calgary's Motherlode Coffee Roasters, this Peruvian-Brazilian medium-dark roast blend ($19.99) is reminiscent of the holiday season with hints of nutmeg, cinnamon and dark chocolate. Plus, for each bag that is sold, part of the proceeds will support Peruvian women in their post-secondary education through a partnership with Peruvian Hearts.
Available at multiple retail locations and online at motherlodecoffee.ca
Midori MD Notebook Diary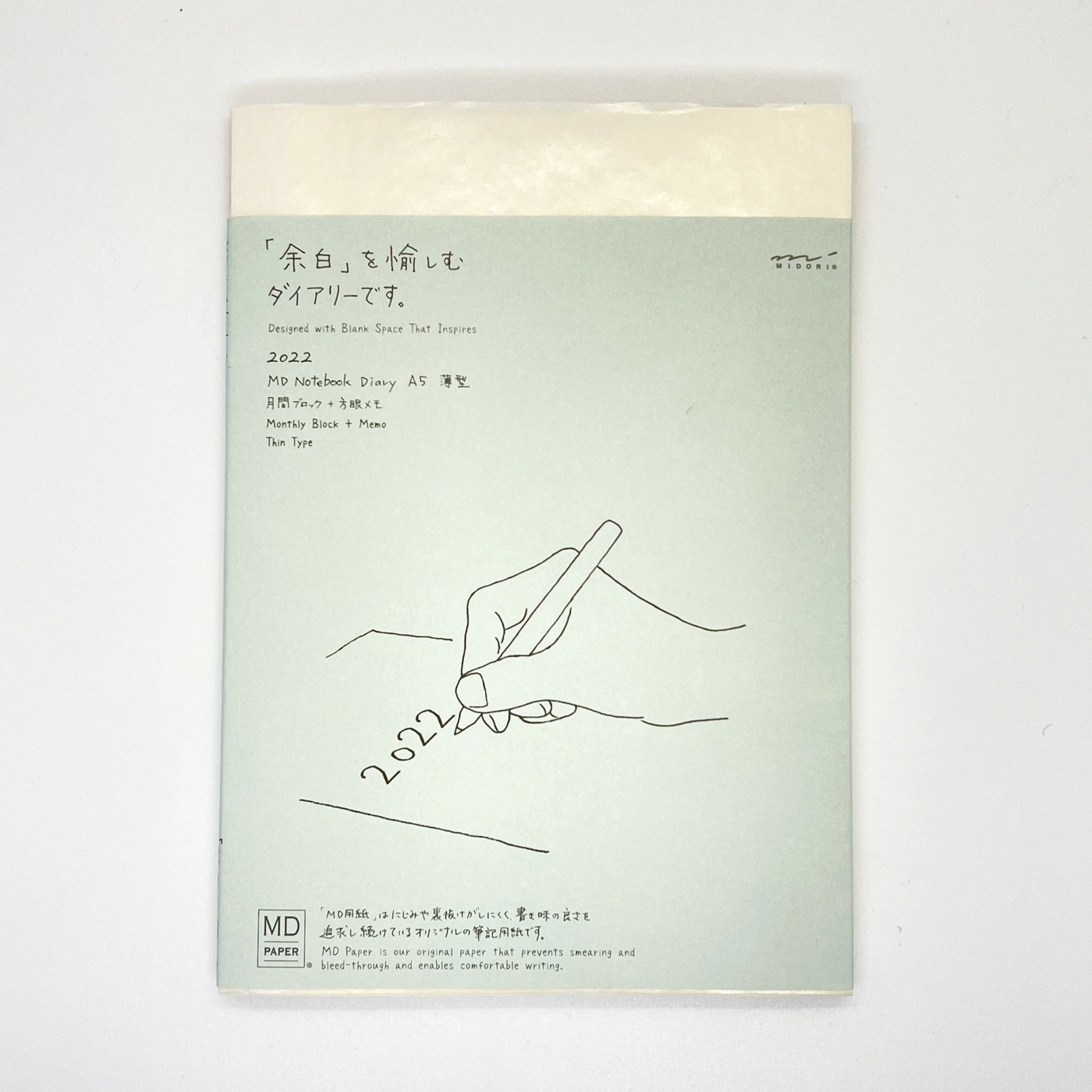 Analog types will love this Japanese-made 2022 monthly block and memo diary with paper that's designed to resist smearing and bleed-through and a paraffin-paper wrapping rather than a standard notebook cover.
$20 at Reid's Stationers, 710 17 Ave. S.W., reidstationers.com
Apt. 6 Skin Co Shower Steamers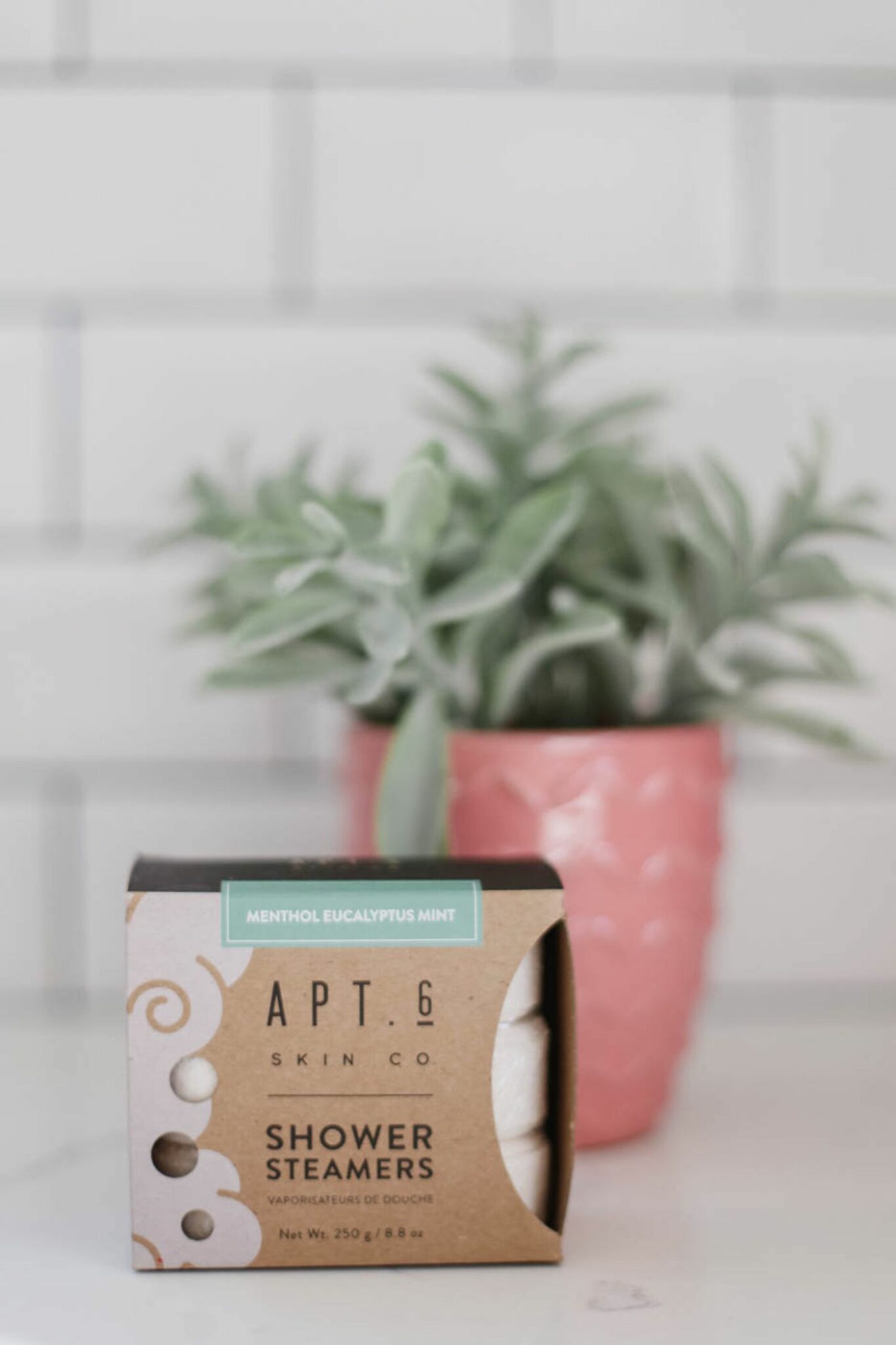 Hop in the shower and soak in the essential oils with these shower steamers ($24) by Apt. 6 Skin Co. Simply place one on the shower floor and let the water activate one of three scents: menthol eucalyptus mint, lavender bergamot or lemongrass orange. Eco-friendly and easy to use, these shower steamers are bound to enhance your shower experience.
Available online at lizandlottie.ca
Wild Folk Non-Alcoholic Cocktails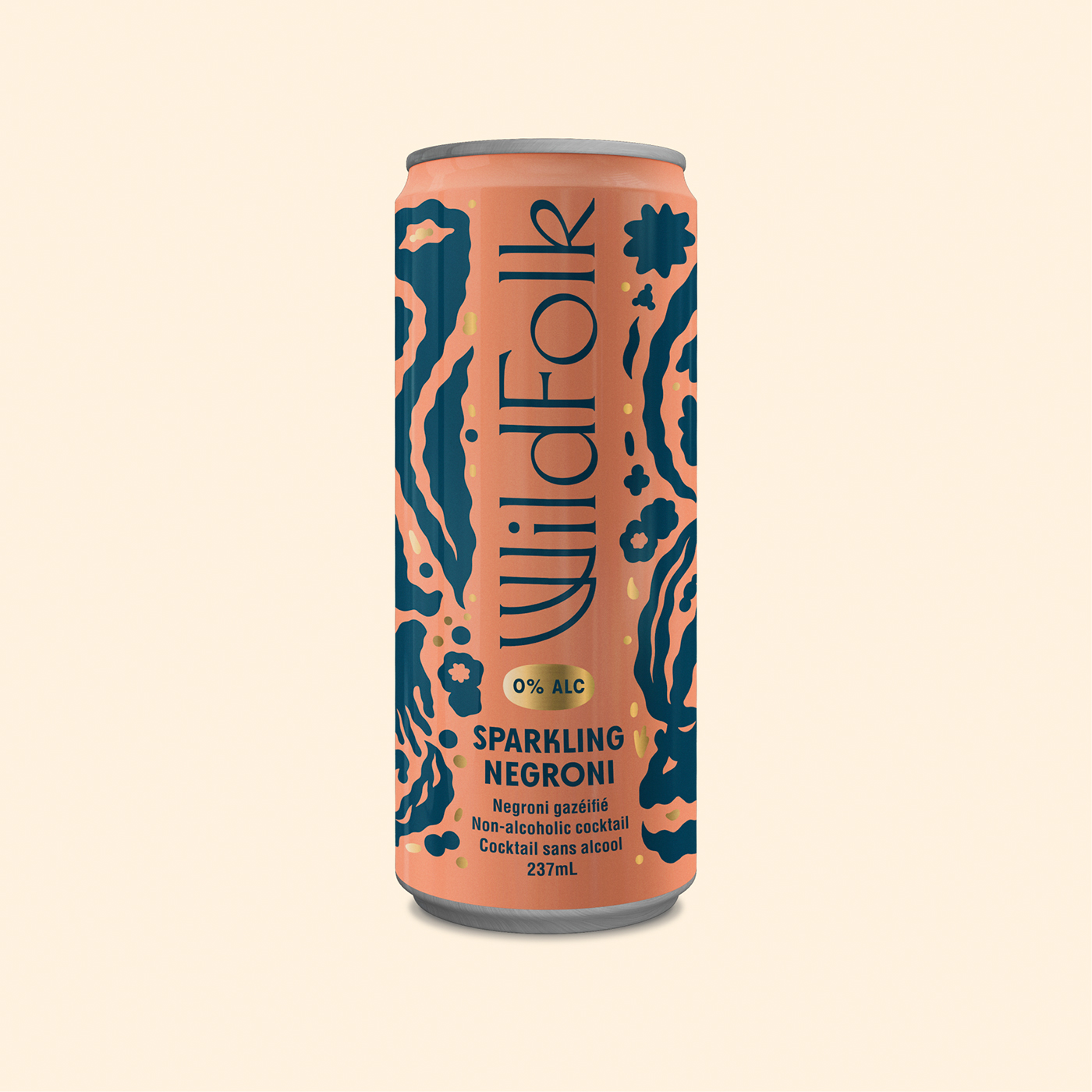 This new line of non-alcoholic canned cocktails comes from the former owner of The Coup. The line is designed to emulate classic cocktail flavours like a negroni or vermouth spritz, but without the alcohol. Find both flavours at various retailers around Calgary.
Fungipedia: A Brief Compendium of Mushroom Lore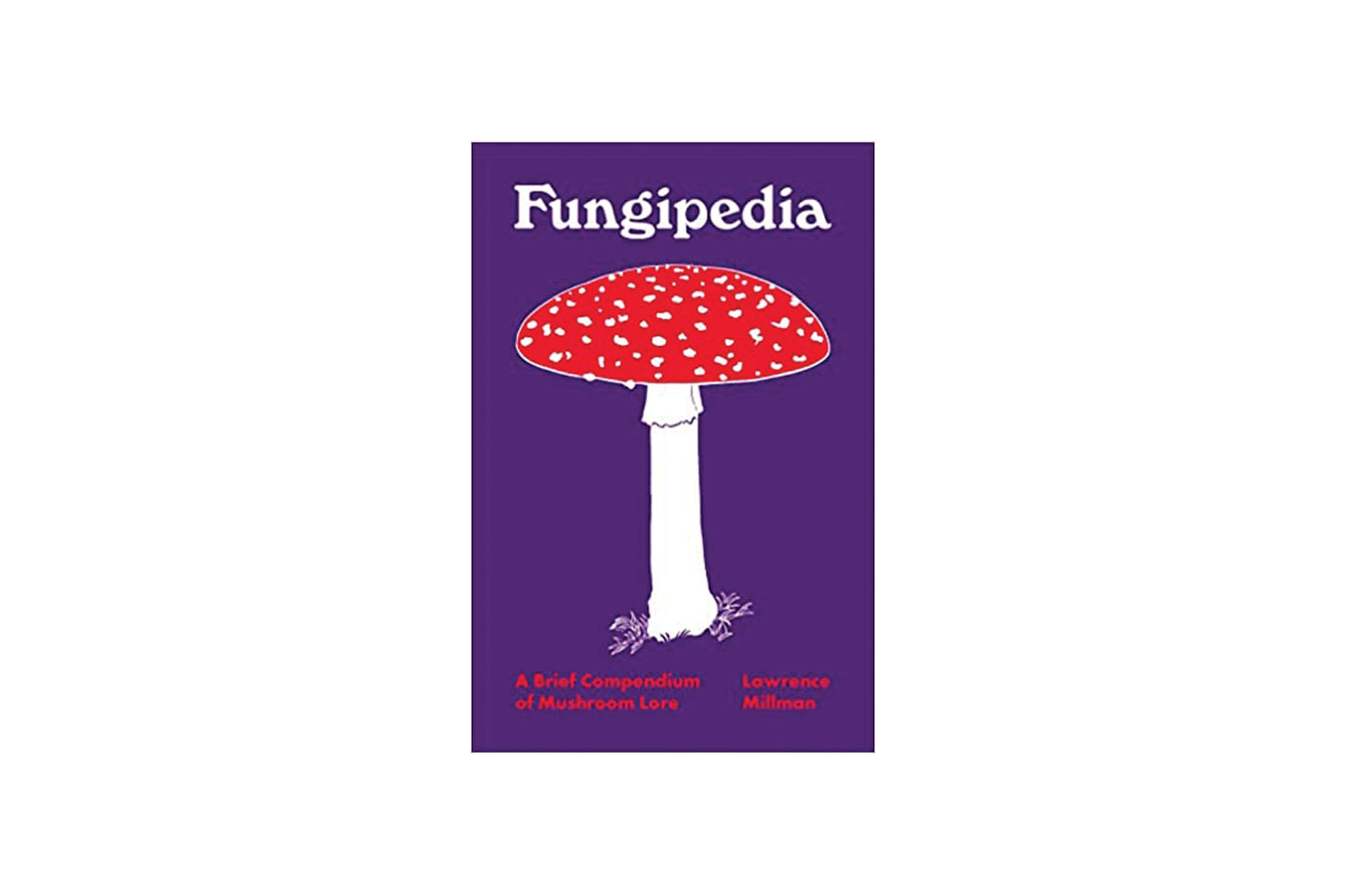 For the mycology nerd-cum-forager in your life, this A-Z encyclopedia contains 180 entries on all things mushroom by renowned mycologist and author Lawrence Millman.
$25 at The Next Page, 1217A 9 Ave. S.E., nextpageyyc.ca
Three Sisters Pint Glass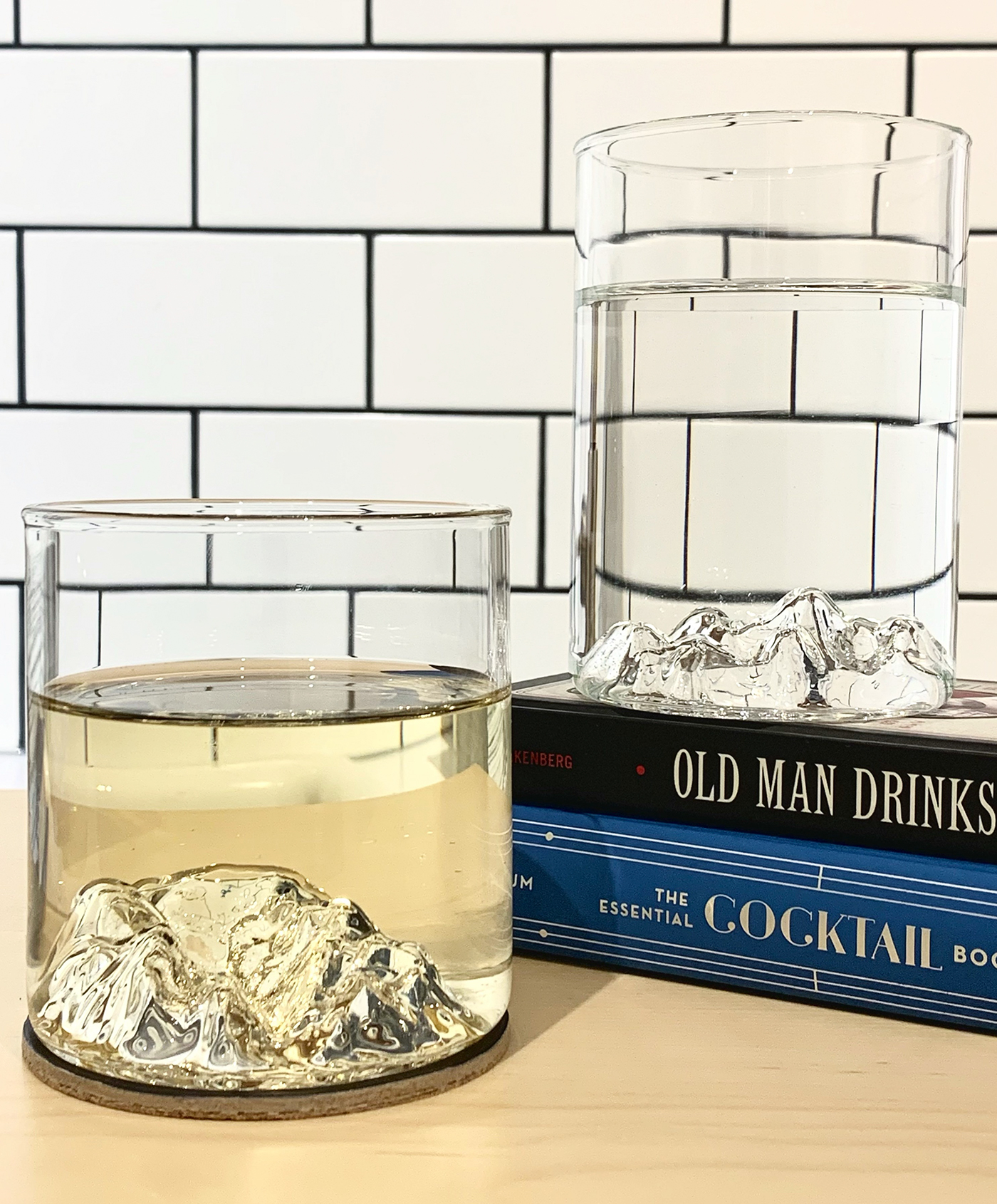 This pint glass by MTNPK Glassware ($26) may be just the thing for the mountain lover in your life. The inside of the 16-oz glass is modelled after one of the most famous peaks in Alberta, the Three Sisters near Canmore. A portion of the proceeds goes to the Rocky Mountain Adaptive to help give people with disabilities better access to outdoor sports. The glasses are available online and at local retailers like Stuff.
Stuff, 709 11 Ave. S.W., 403-209-2606, stuff4him.ca
Taste of Banff Gift Pack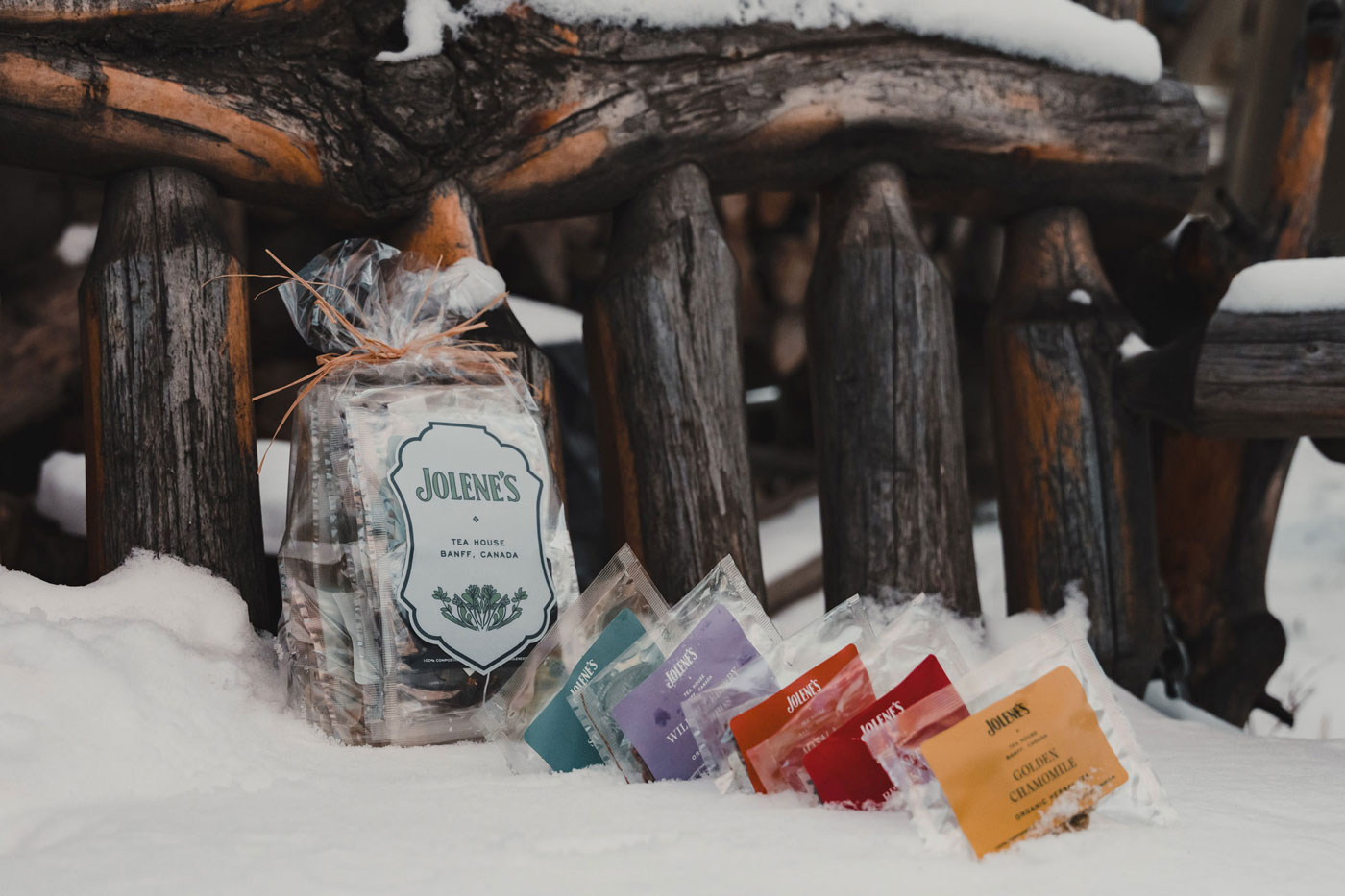 Jolene's Tea House in Banff offers a 24-bag sampler gift pack ($29.95) featuring eight of its black, green and herbal tea blends. The teas are hand blended in Banff and the bags are made using 100 per cent biodegradable materials.
211A Bear Street, Banff, 403-985-5500, jolenesteahouse.com
Wrendale Designs Covered Butter Dish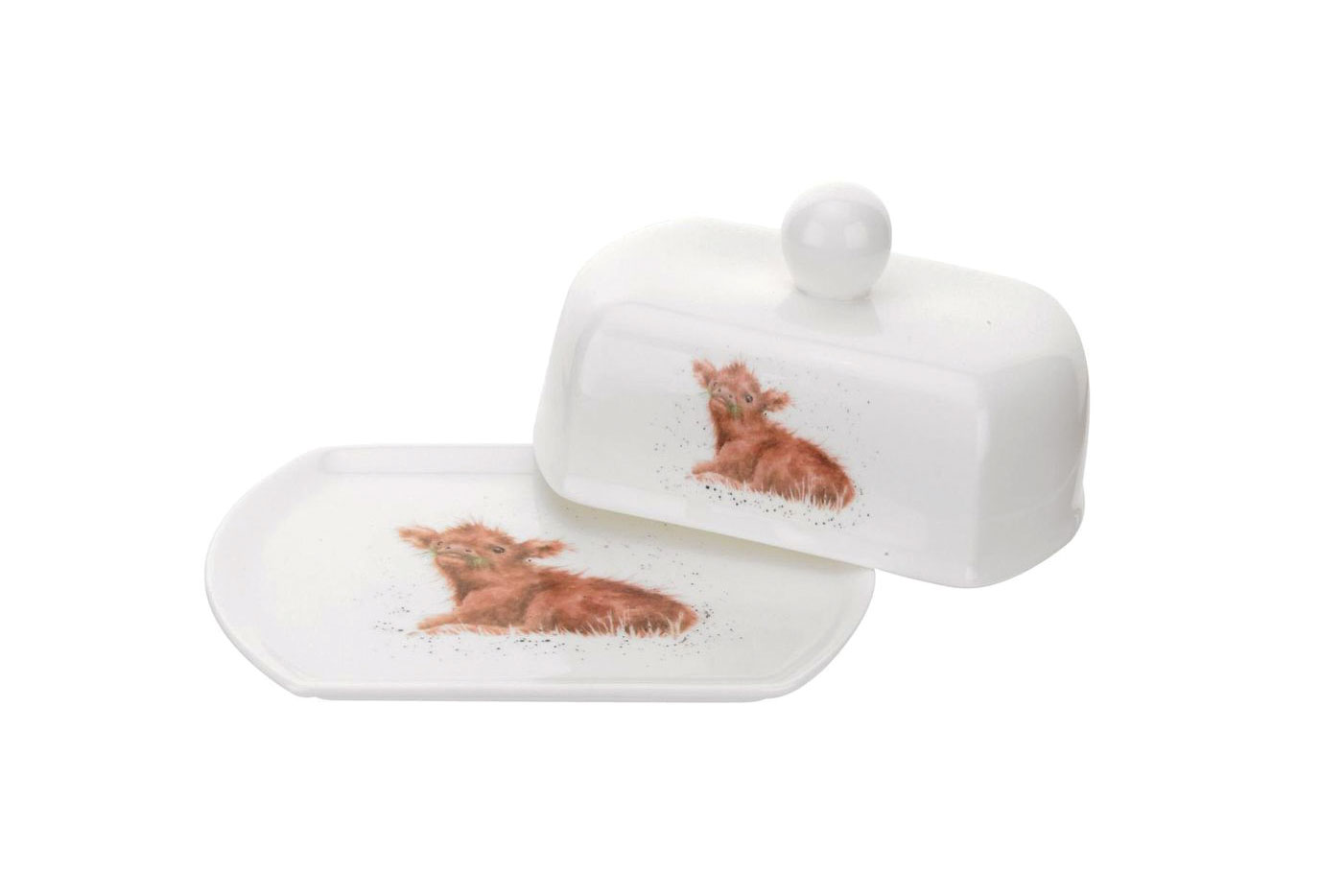 Part of a line of adorable baby animal designs by British artist Hannah Dale, this piece will melt your heart every time you reach for the butter.
$30 at The Compleat Cook, Willow Park Village, compleatcook.ca
Bad Dad Floral Pocket Square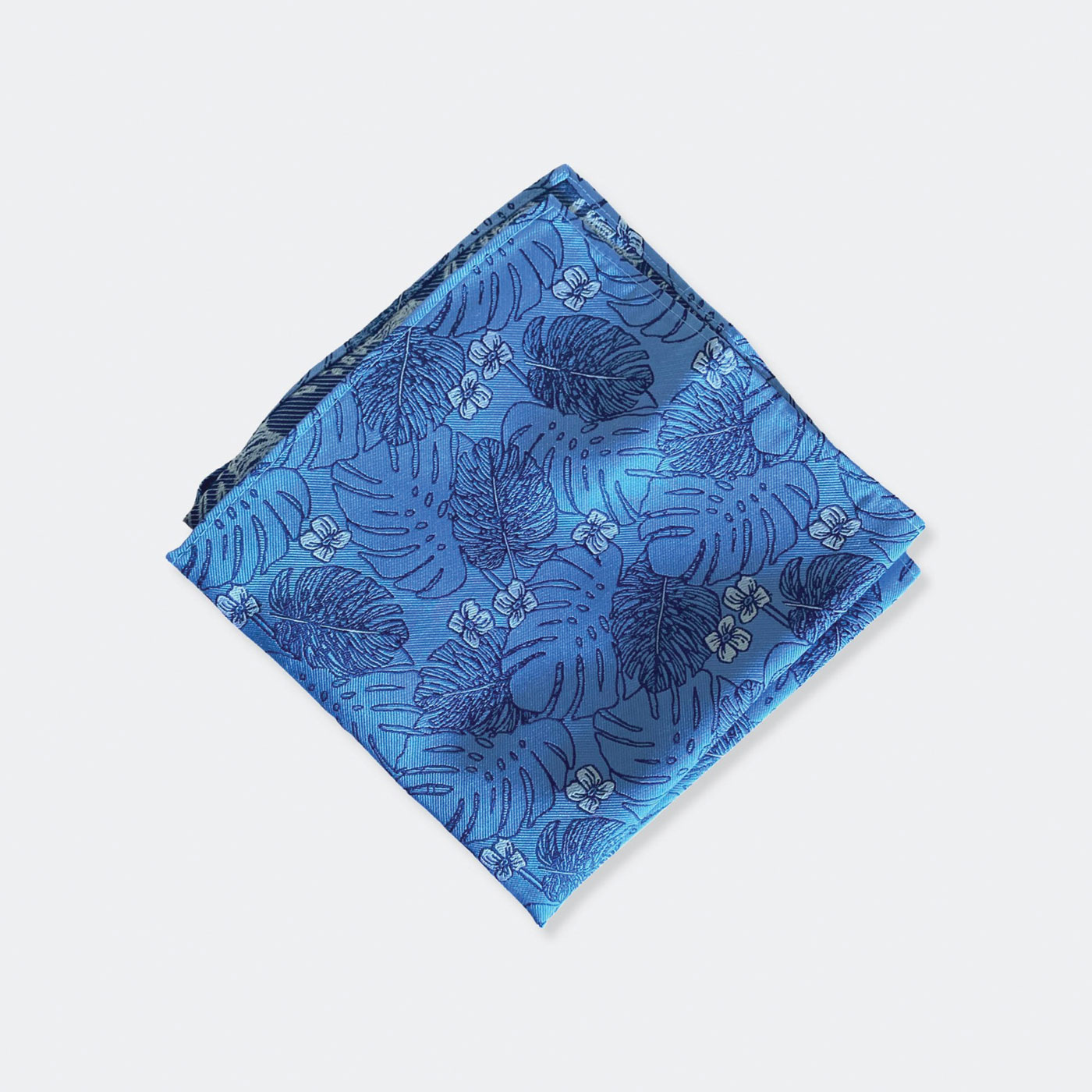 The well-suited in your life will love this 100-per cent silk square by the Calgary-based designer of mens lifestyle products.
$30 at Adesso Man, CF Market Mall, adessoman.com
Van Gogh Paint by Numbers Kit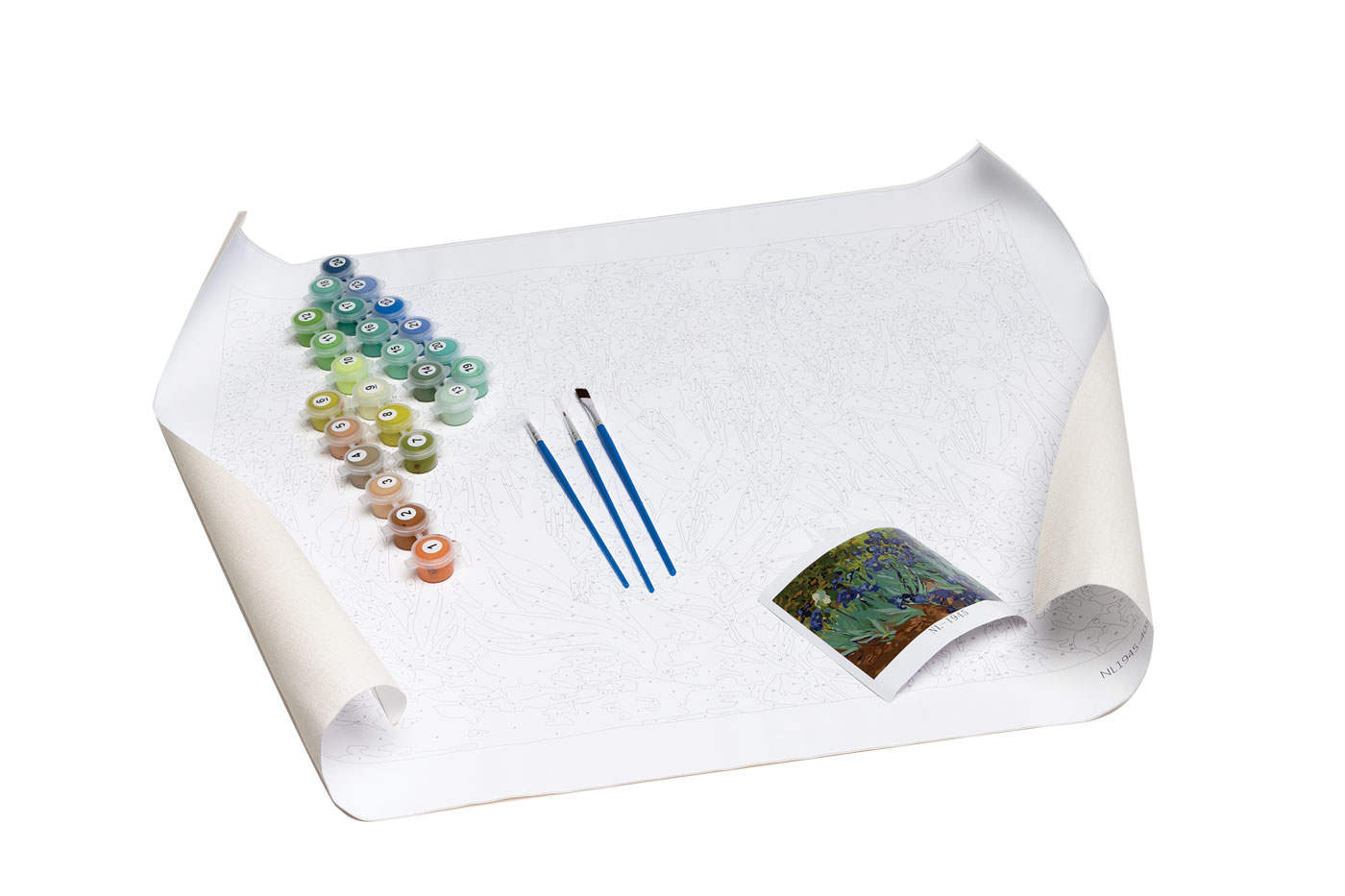 Those who loved the Beyond Van Gogh exhibit at the BMO Centre can keep the feeling alive by painting their own Irises or Starry Night.
$35 at Sunnyside Art Supplies, 132 10 St. N.W., sunnysideartsupplies.com
Zero Waste Shave Kit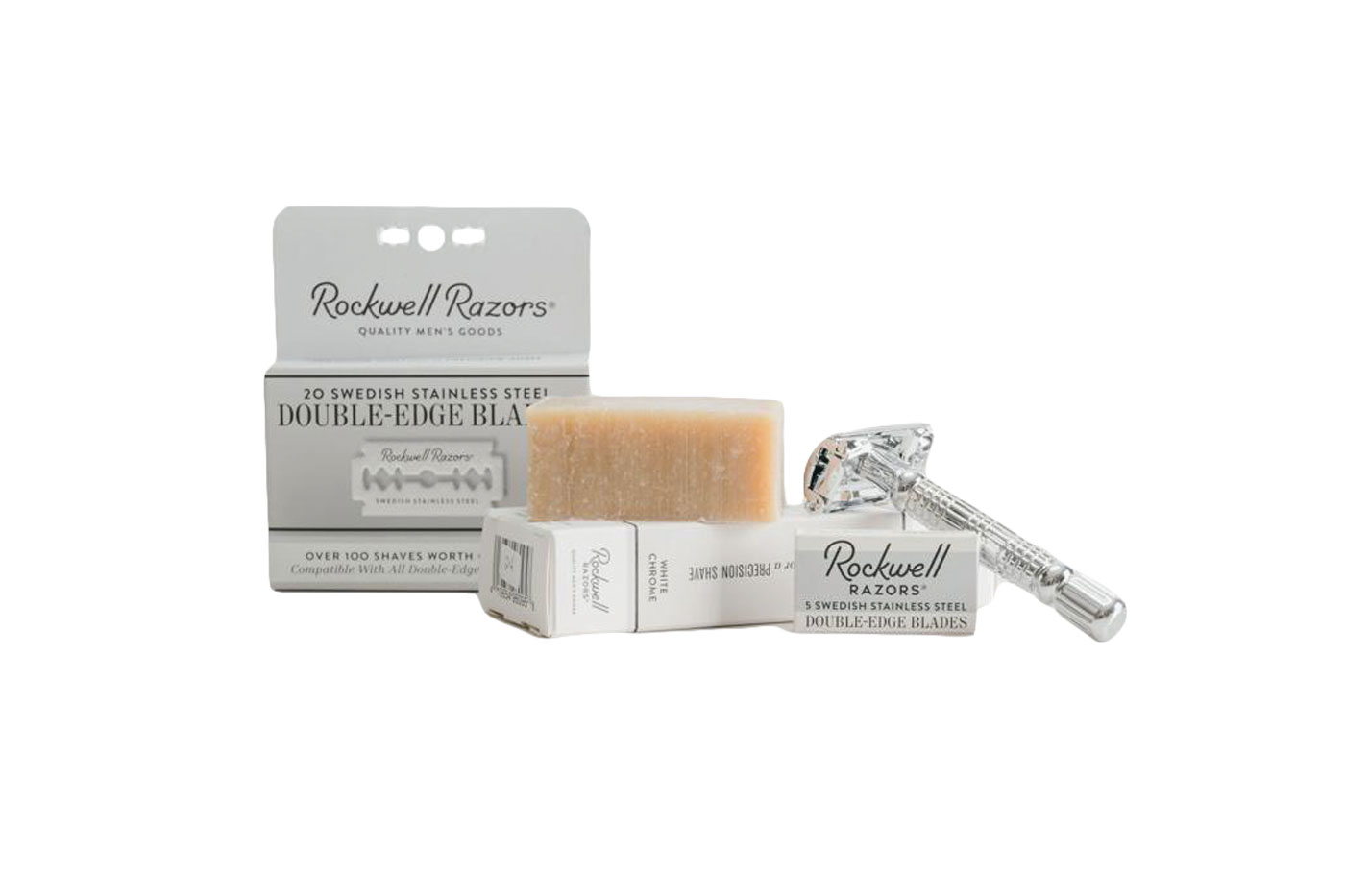 For those who want to look good and feel good — about doing their part to keep disposable plastic razors and shaving-cream canisters out of landfills.
$37 at Canary, 1225A Kensington Rd. N.W., canarygoods.ca
Kalita Wave 185 Pour-over Brewer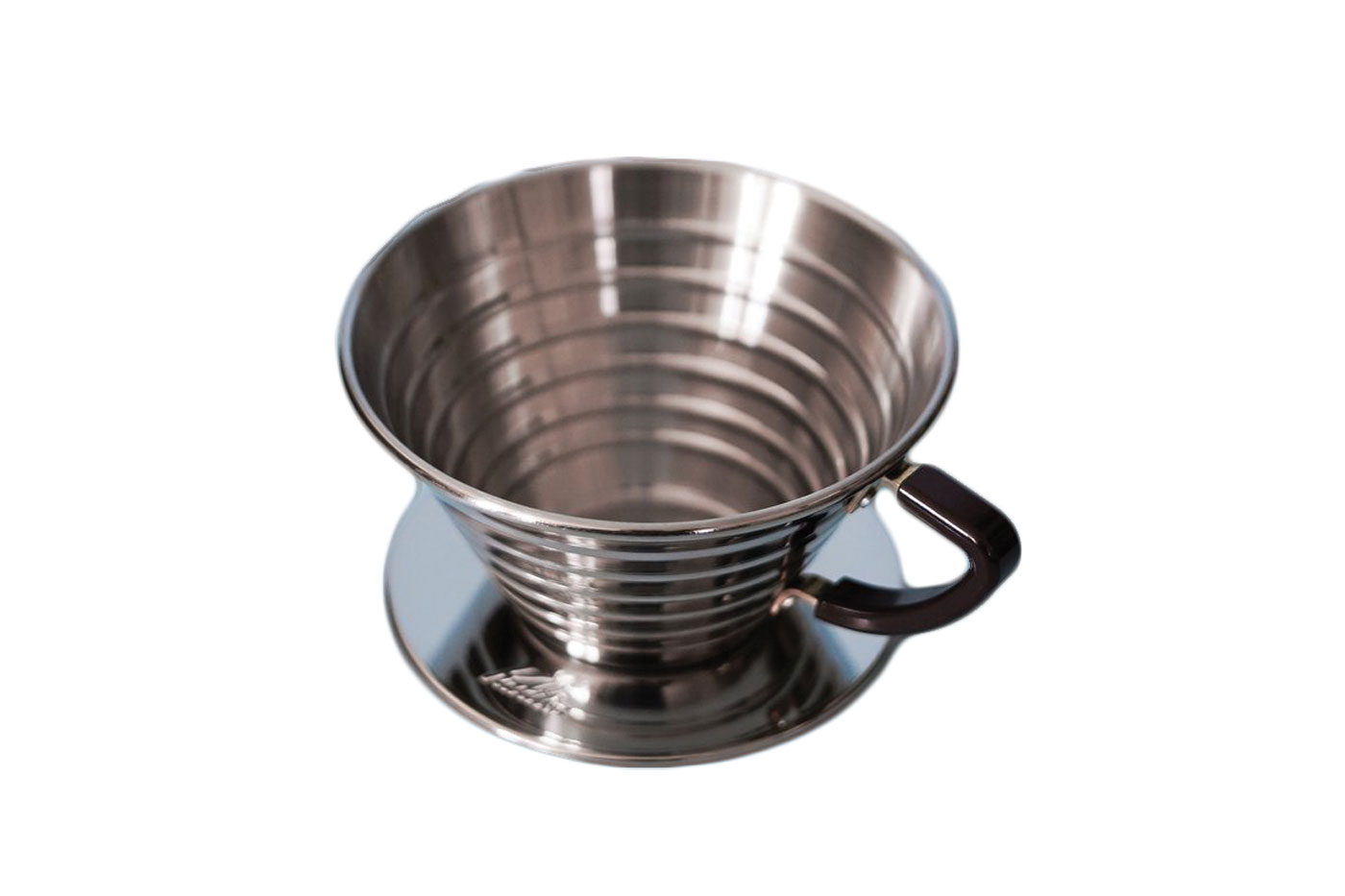 This Japanese-made piece of brewing equipment will impress even the most hardcore coffee-culture warriors.
$42 at Monogram Coffee, 4153 University Ave. N.W. (and two other locations around Calgary), monogramcoffee.com
Meadowlark Wooden Toys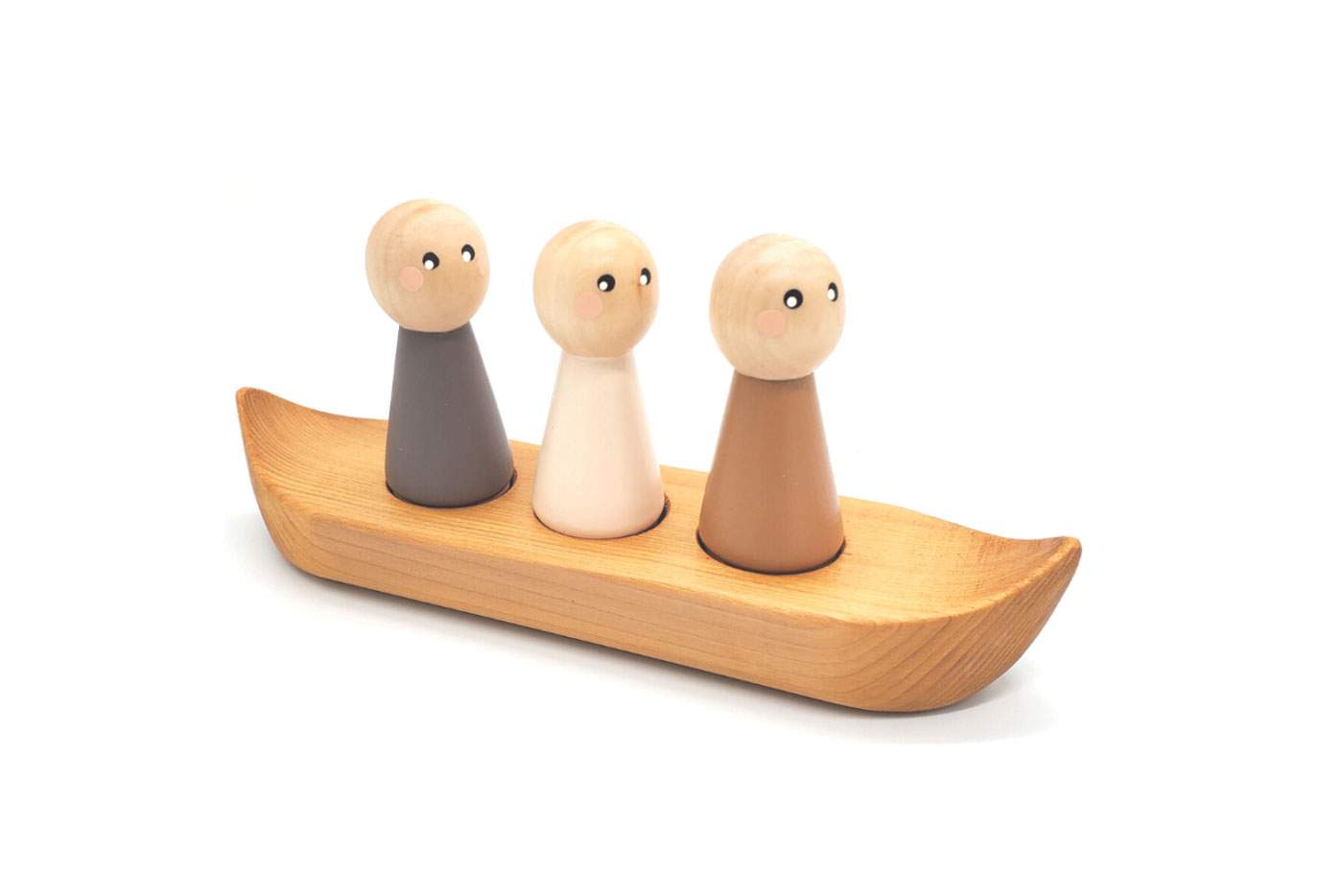 Ninth and Brick is a seller of local artisan brands, including Meadowlark Toy Company, a sister-brother team that creates wooden toys with a clean, minimalist aesthetic, like this adorable canoe-and-peg-doll set ($45).
Ninth and Brick, 1312B 9 Ave. S.E. ninthandbrick.ca
Burwood Distillery's Winter Festival Gin Series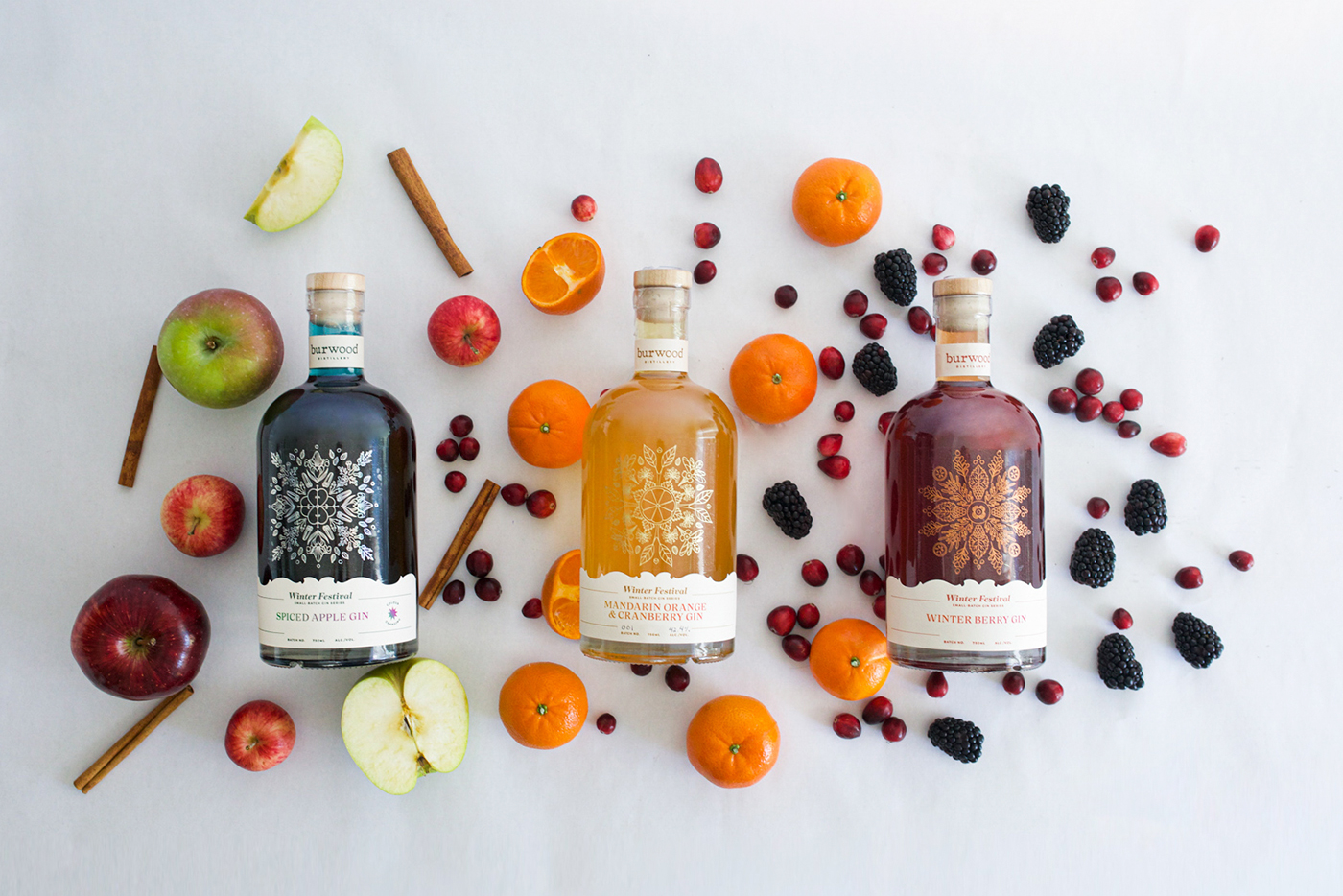 Calgary's Burwood Distillery has released a new seasonal line of gins for winter ($49.99 each). The small-batch series comes in spiced apple, mandarin orange and cranberry, and winter berry flavours that would be great for holiday-themed cocktails or to enjoy on their own. The spiced apple flavour will even change colour with the addition of tonic water.
Burwood Distillery, 4127 6 St. N.E., burwooddistillery.ca
Prism Sparkle Ball Stud Earrings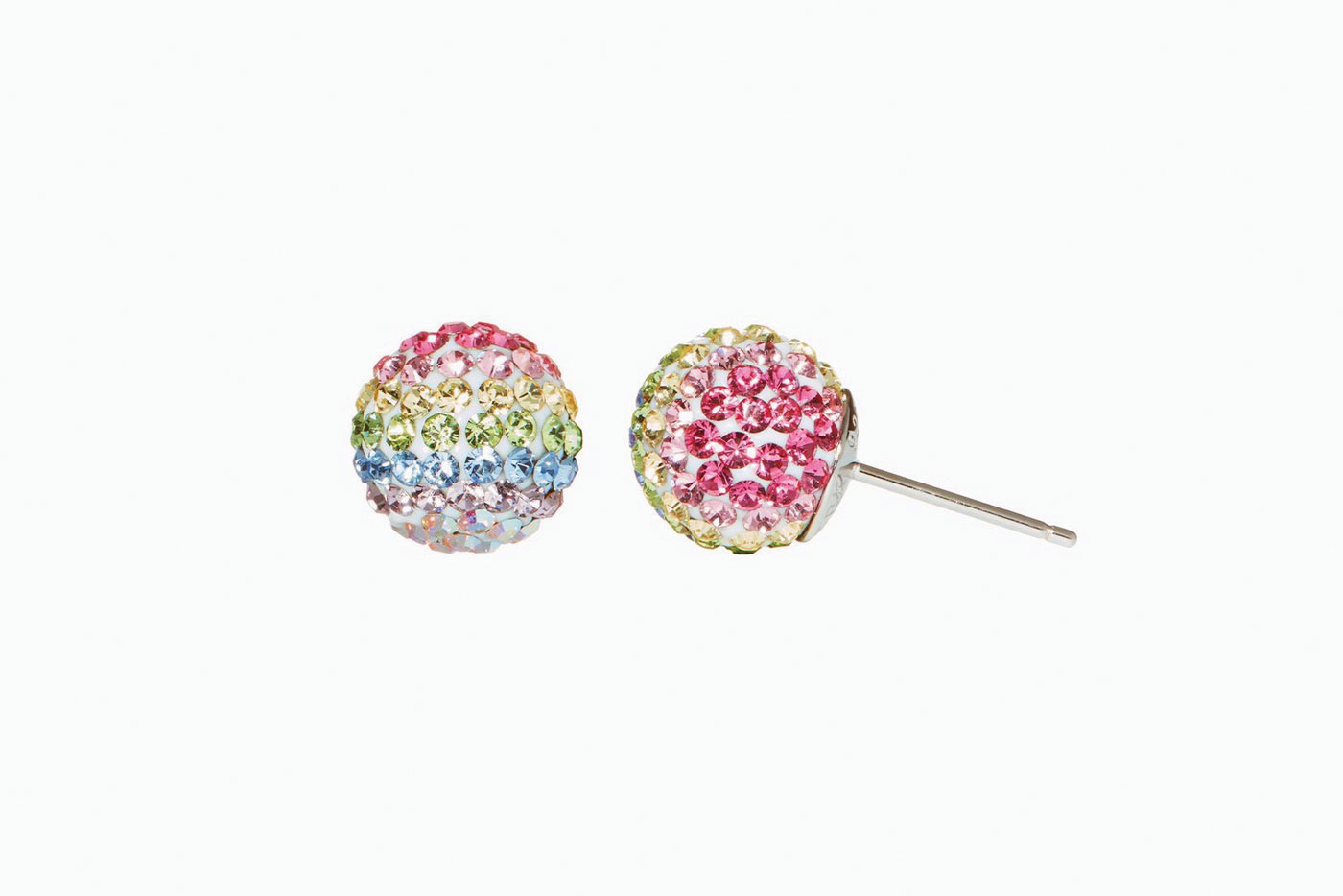 In addition to being sparkly and fun, proceeds from purchases of these earrings support the Canadian Centre for Gender and Sexual Diversity, an organization that works to empower gender and sexually diverse communities and end discrimination.
$75 at Hillberg & Berk, CF Market Mall (and two more regional locations), hillbergandberk.com
ChopValue Charcuterie Platter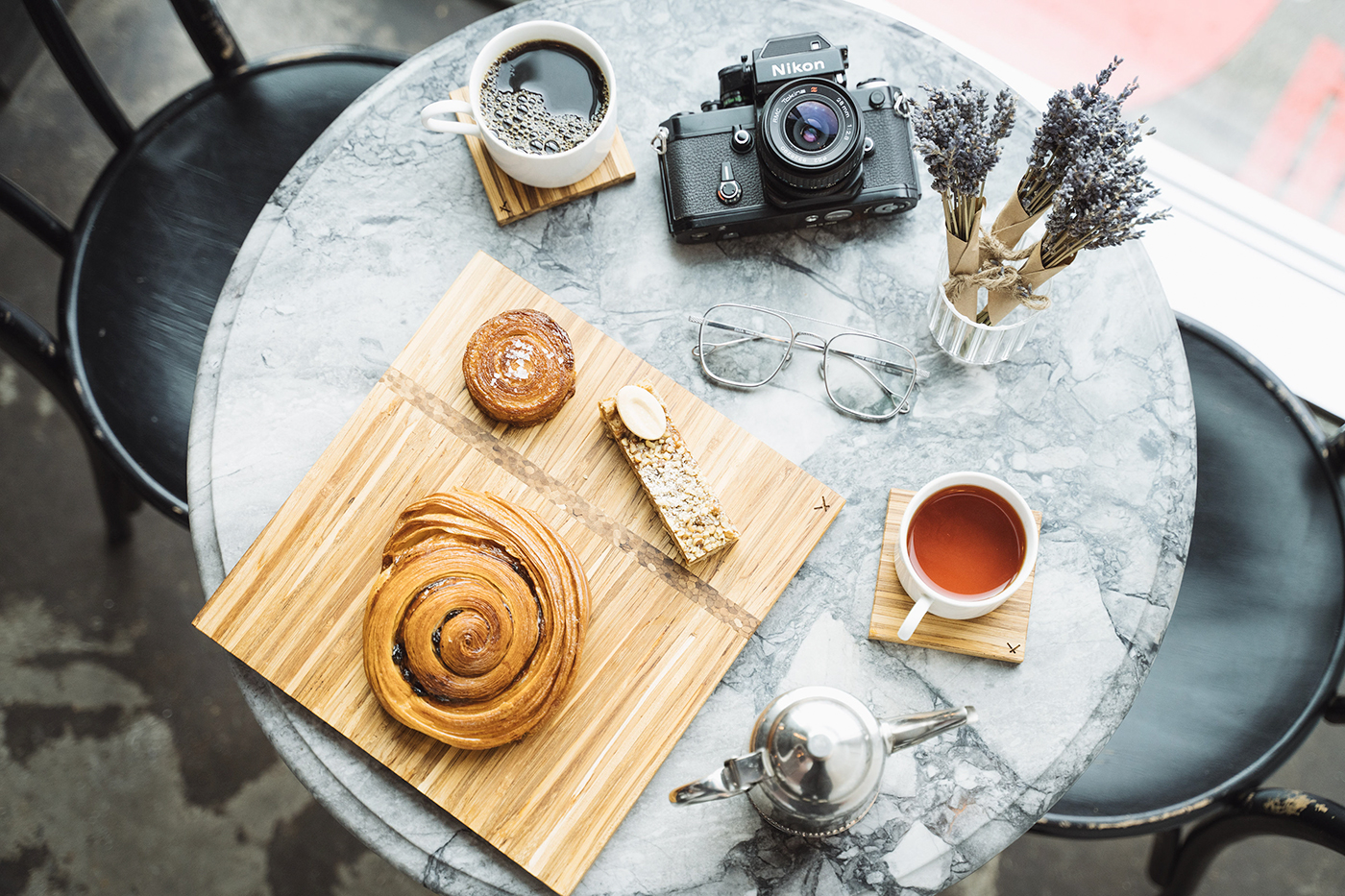 This charcuterie platter from ChopValue is sustainably made using more than 900 chopsticks that have been collected, cleaned and repurposed for this unique board. It's available online or in-store at the Calgary Microfactory for $88.
 3619 Blackburn Rd. S.E., chopvalue.com
Pretty You London Bamboo Night Shirt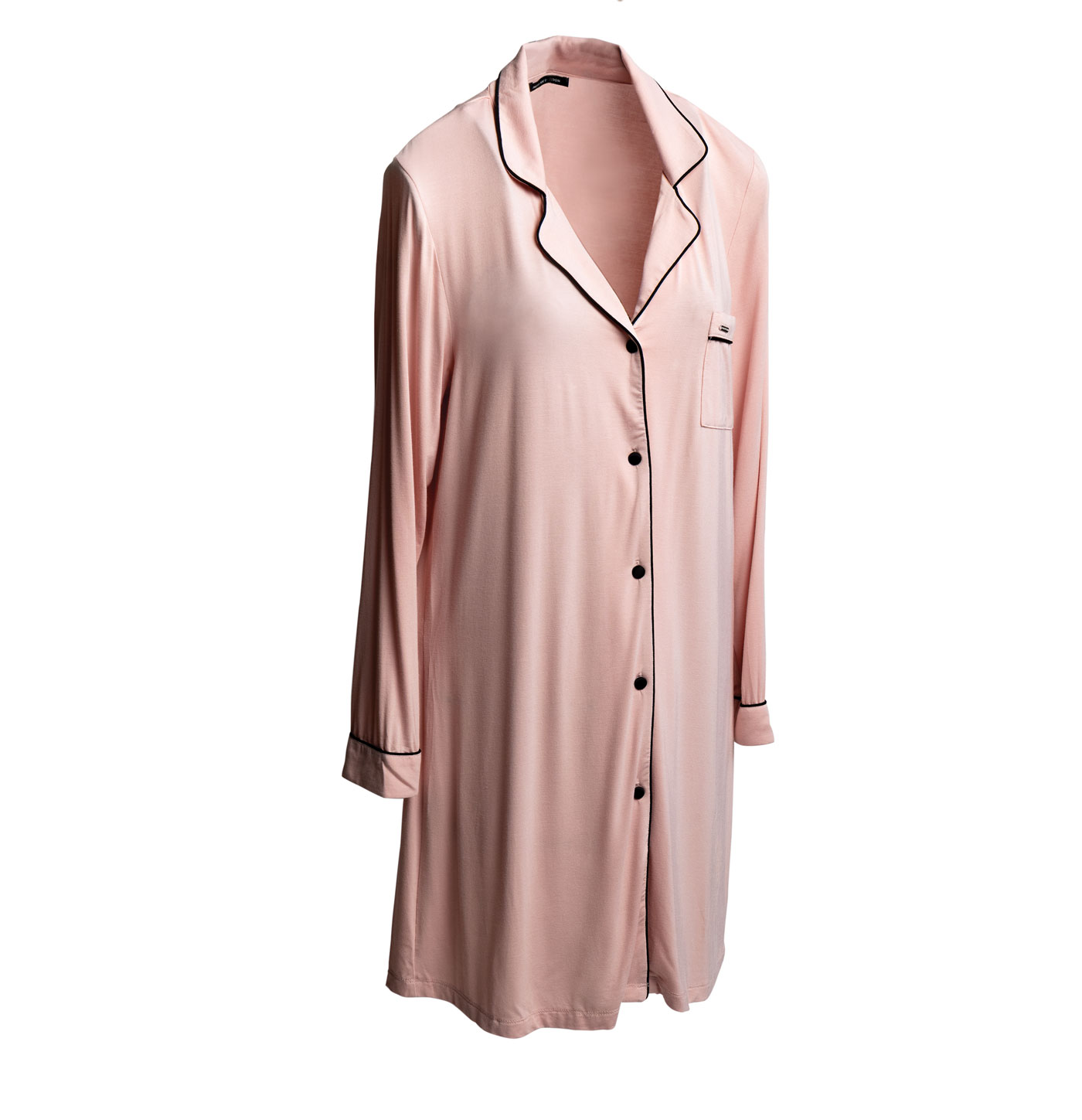 This super-soft sleepwear is made of breathable bamboo fabric for the best gift of all — a good night's sleep.
$78 at Knickers 'n Lace, Willow Park Village, knickersnlace.net
Fjällräven Kånken Rainbow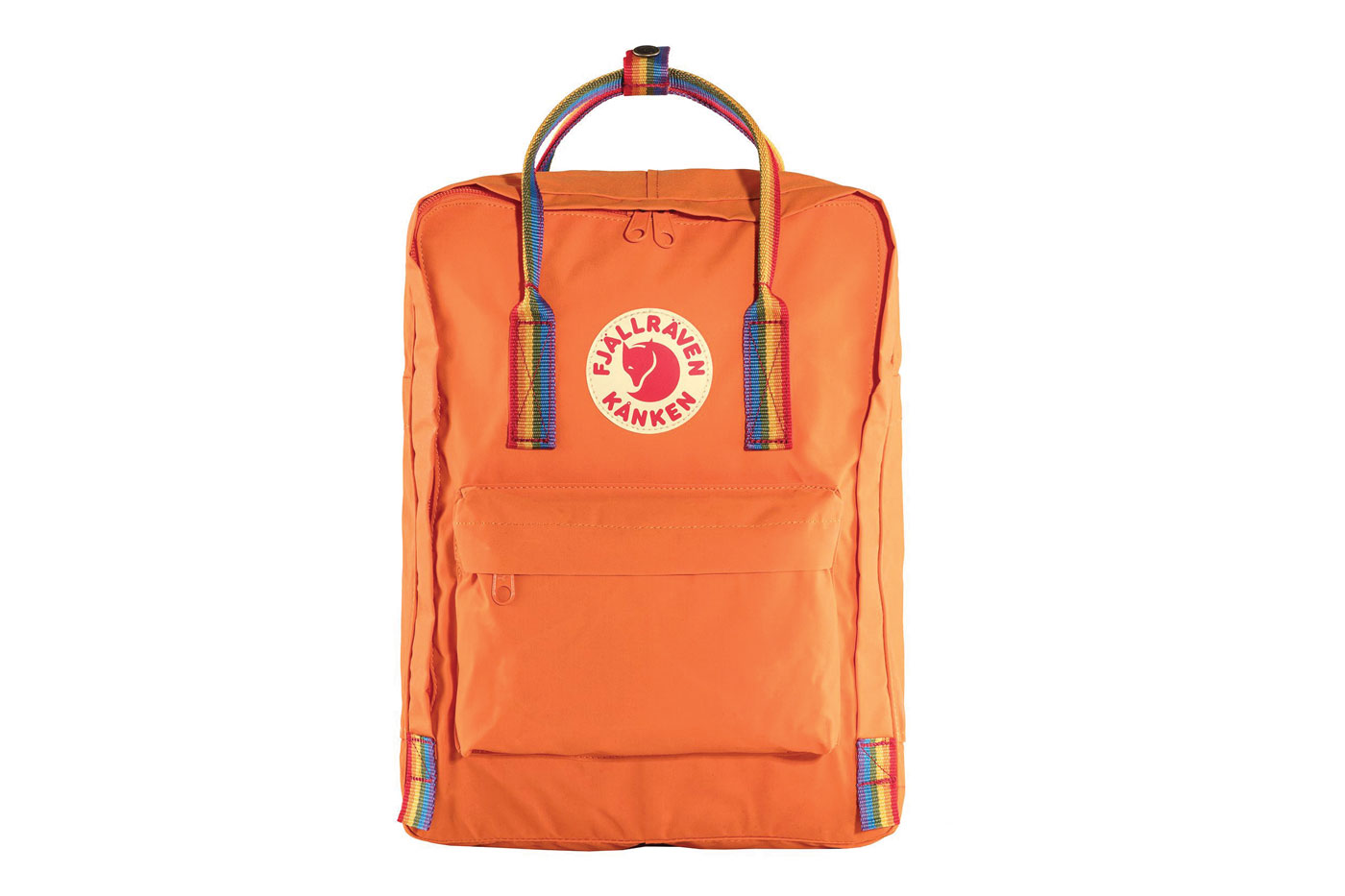 This special-edition line of backpacks by the iconic Swedish brand is part of the Save the Arctic Fox initiative, in which one per cent of sales is donated to environmental and climate projects.
$110 at Fjällräven Calgary, 815 17 Ave. S.W., fjallraven.com
Crank Classic Gramophone 3D Puzzle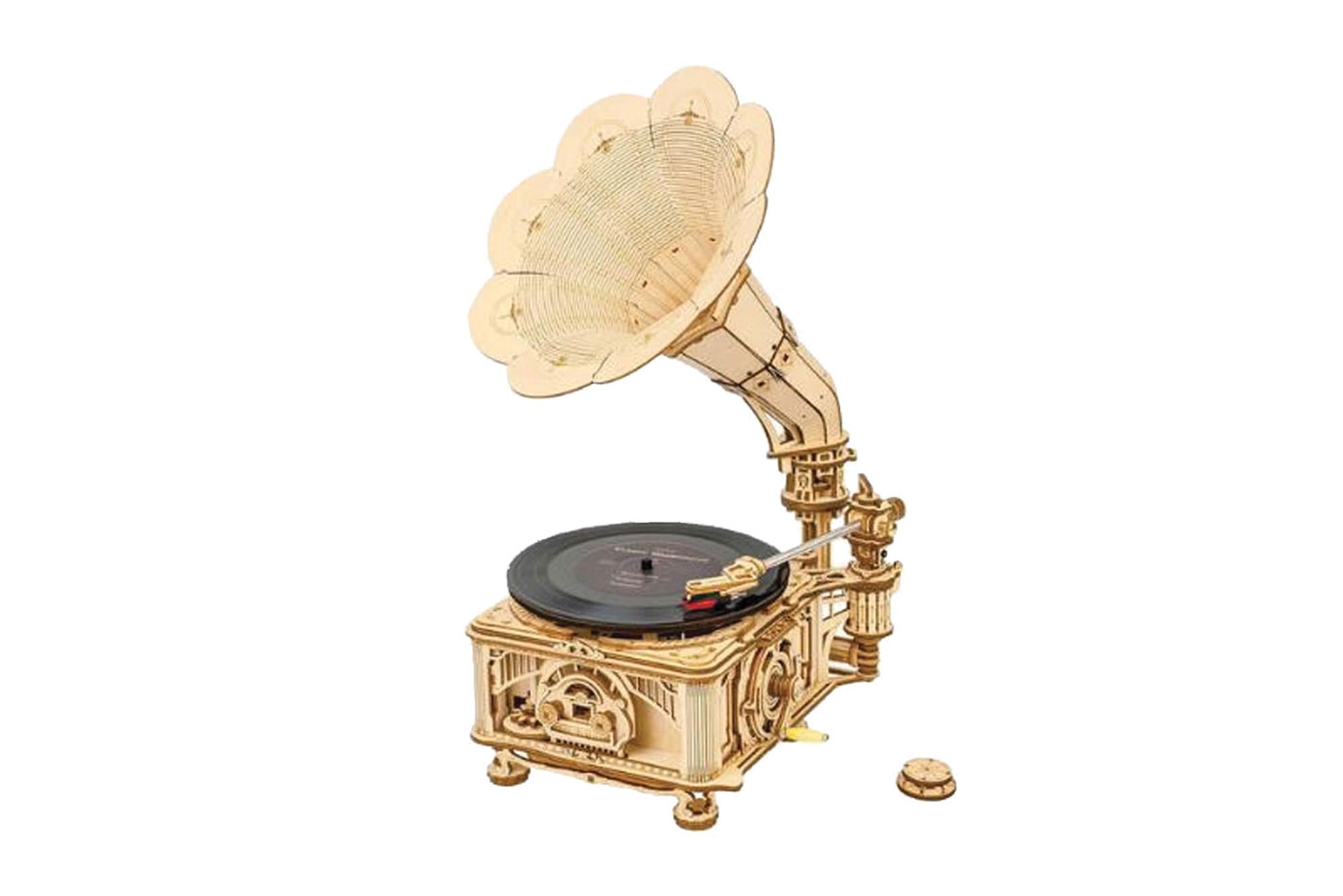 This 424-piece wooden set assembles into a working gramophone, complete with volume knob, that can be wound up and played without a battery. It comes with a three-song vinyl record and can play other 7- and 10-inch records, as well.
$125 at Treehouse Toys, Southcentre Mall, treehousetoys.ca
McKinley Traverse Snowshoes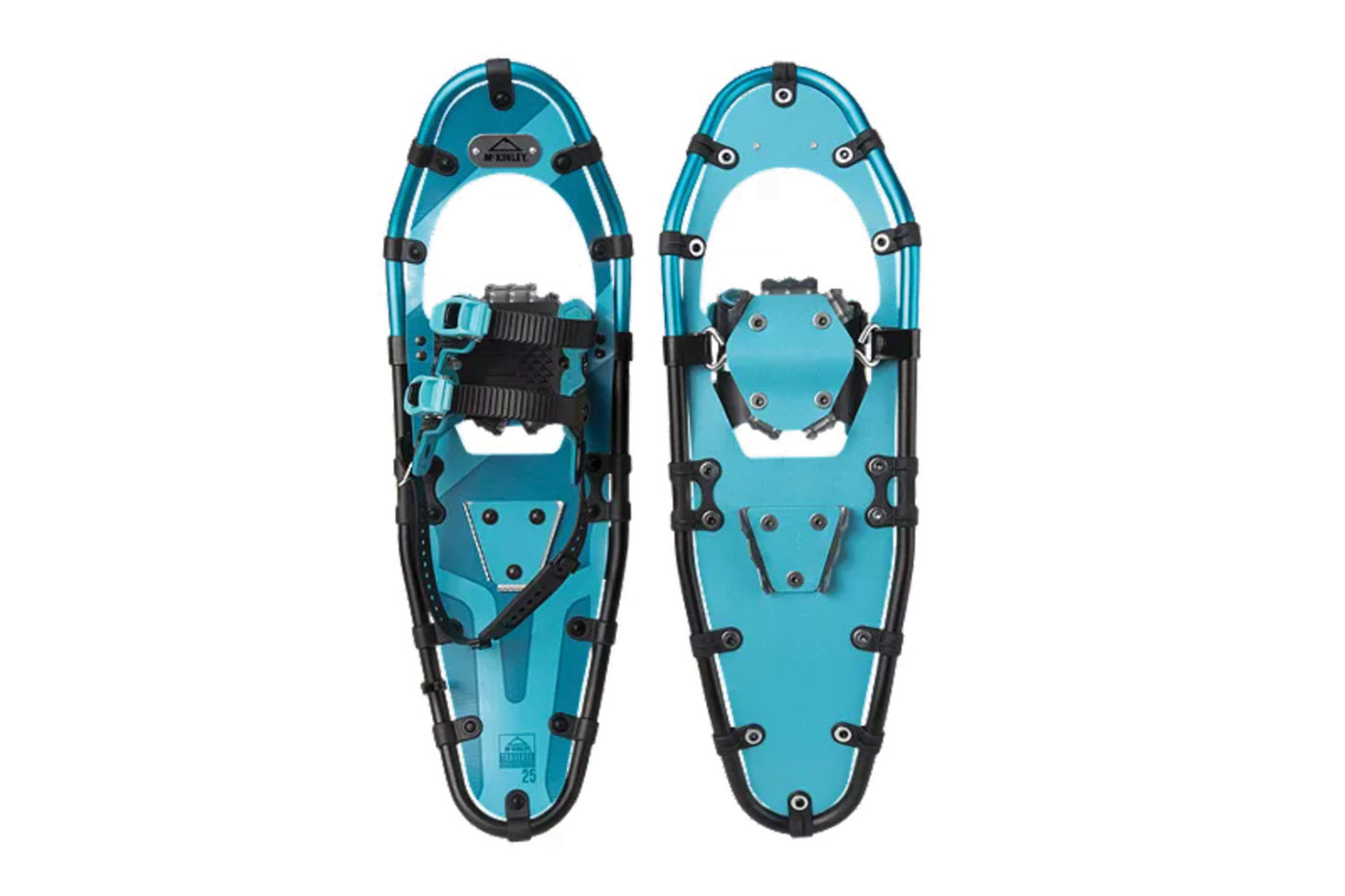 There are a lot of winter days ahead, which means a lot of opportunity to get out and enjoy the trails with these lightweight snowshoes in men and women sizing.
$130 at Sport Chek, CF Market Mall (and 11 other Calgary locations), sportchek.ca
NAQP Rugby Shirt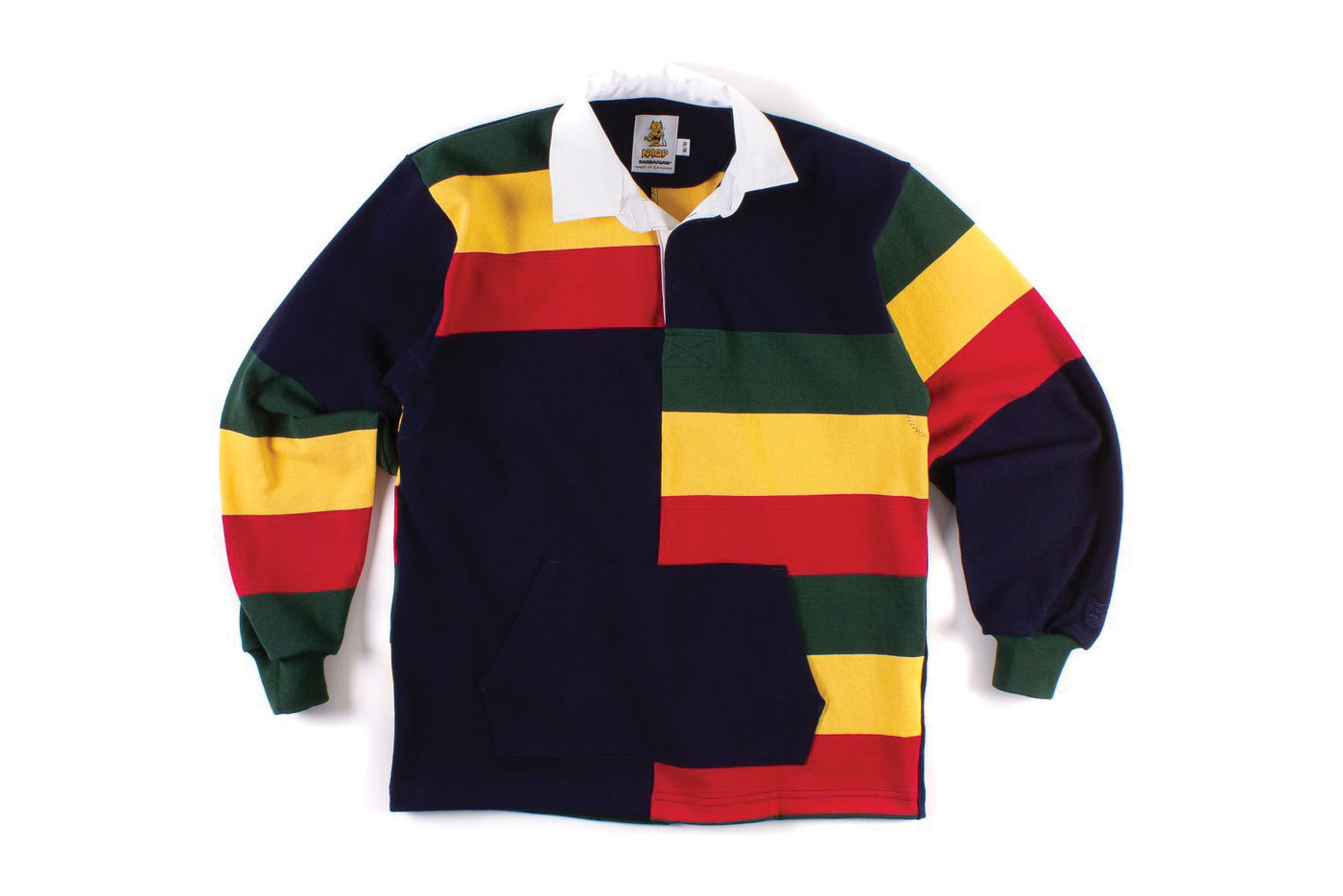 With a white-twill collar at the top and kangaroo pocket at the bottom, this rugged shirt is at the crux of preppy and sporty.
$160 at North American Quality Purveyors, 1207 10 Ave. S.E., shopnorthamerican.com
Dakine Kodiak Gore-Tex Gloves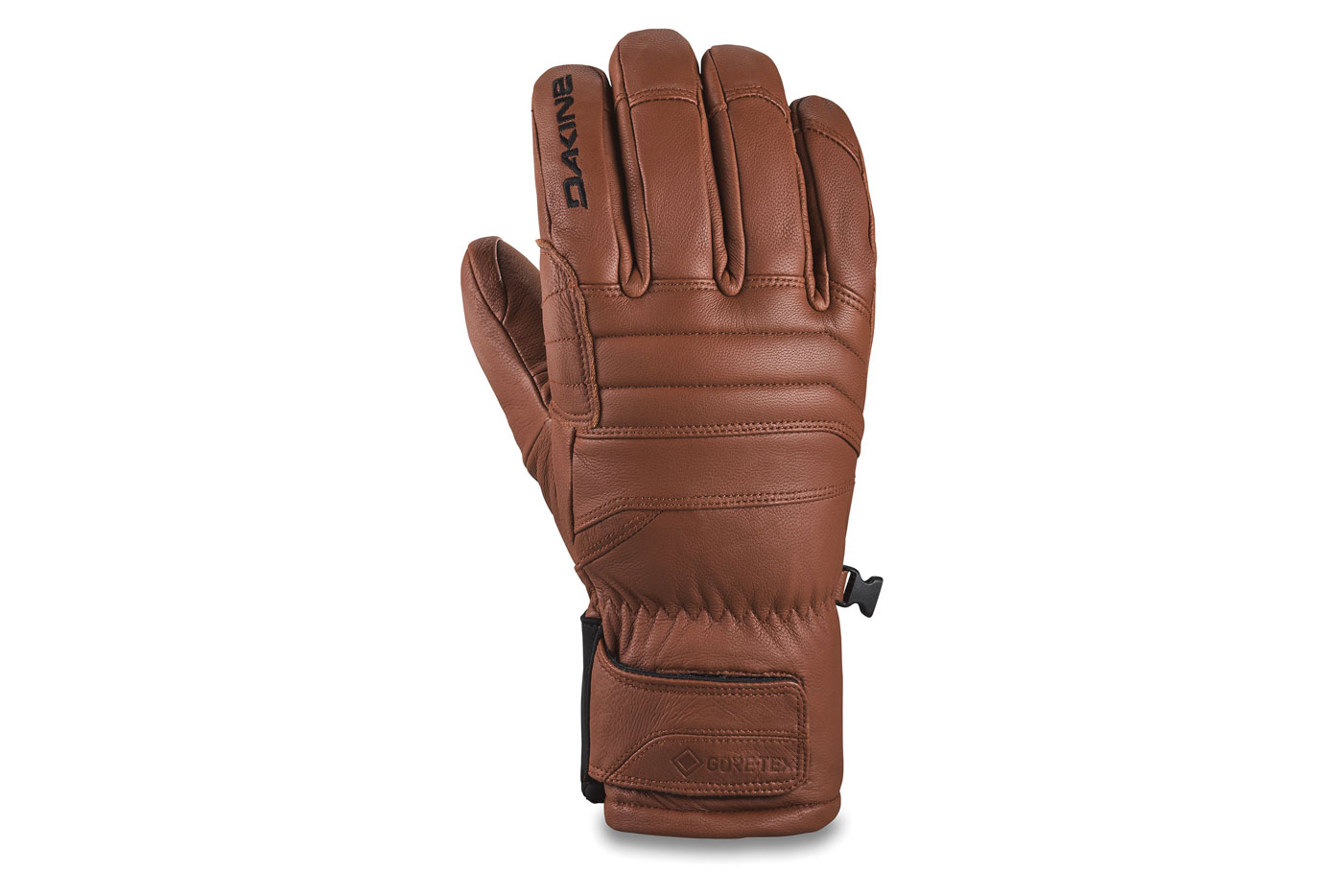 Around here, the right winter gloves can make or break your day. Dakine Kodiaks are extra-warm and fully waterproof — not to mention alpine-retro-cool in brown leather.
$165 at Fresh Skis, 108 10 St. N.W., freshskis.com
Marc Cain Scarf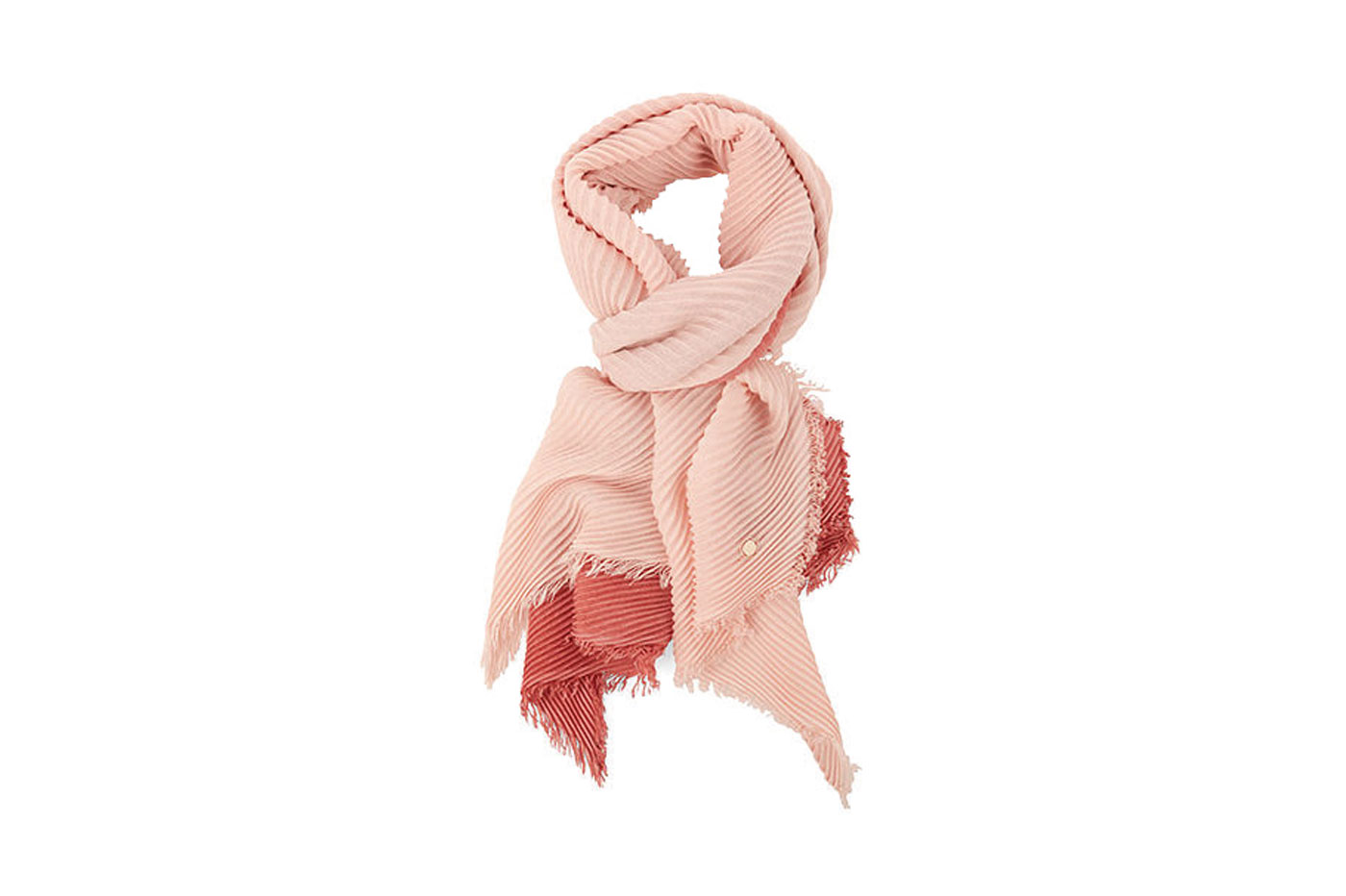 Softly woven in soft blush-peach tones, this scarf is like a summer sunrise you can wear.
$198 at La Chic, Bankers Hall, lachiccalgary.com
Moxi Beach Bunny Roller Skates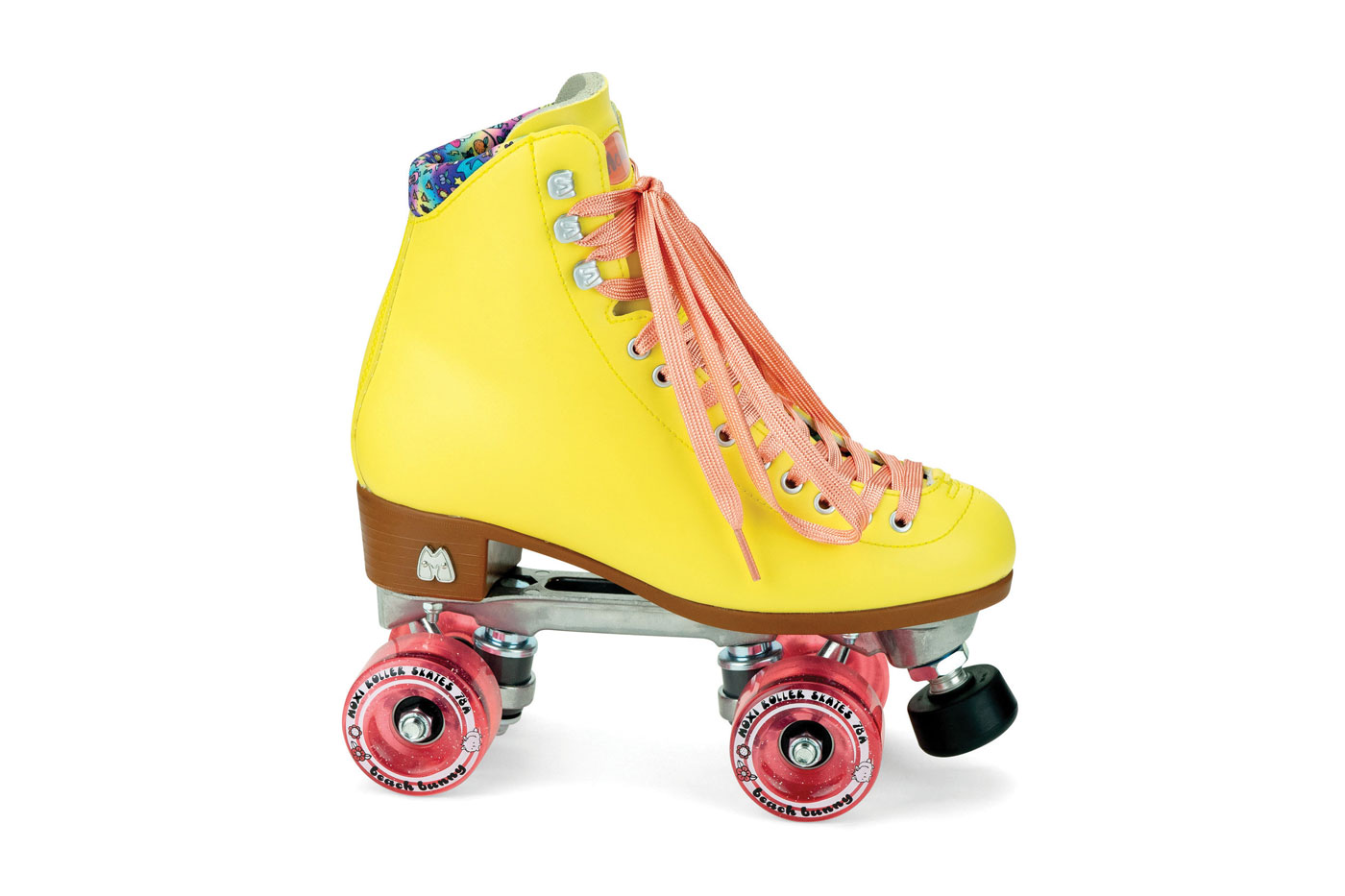 These skates are great for beginners and come in a rainbow of colours, plus they have wheels that can roll outside when the weather warms.
$199 at Nerd Roller Skates, 917 12 St. S.E., nerdskates.com
Glenfiddich 21 Year Old Reserve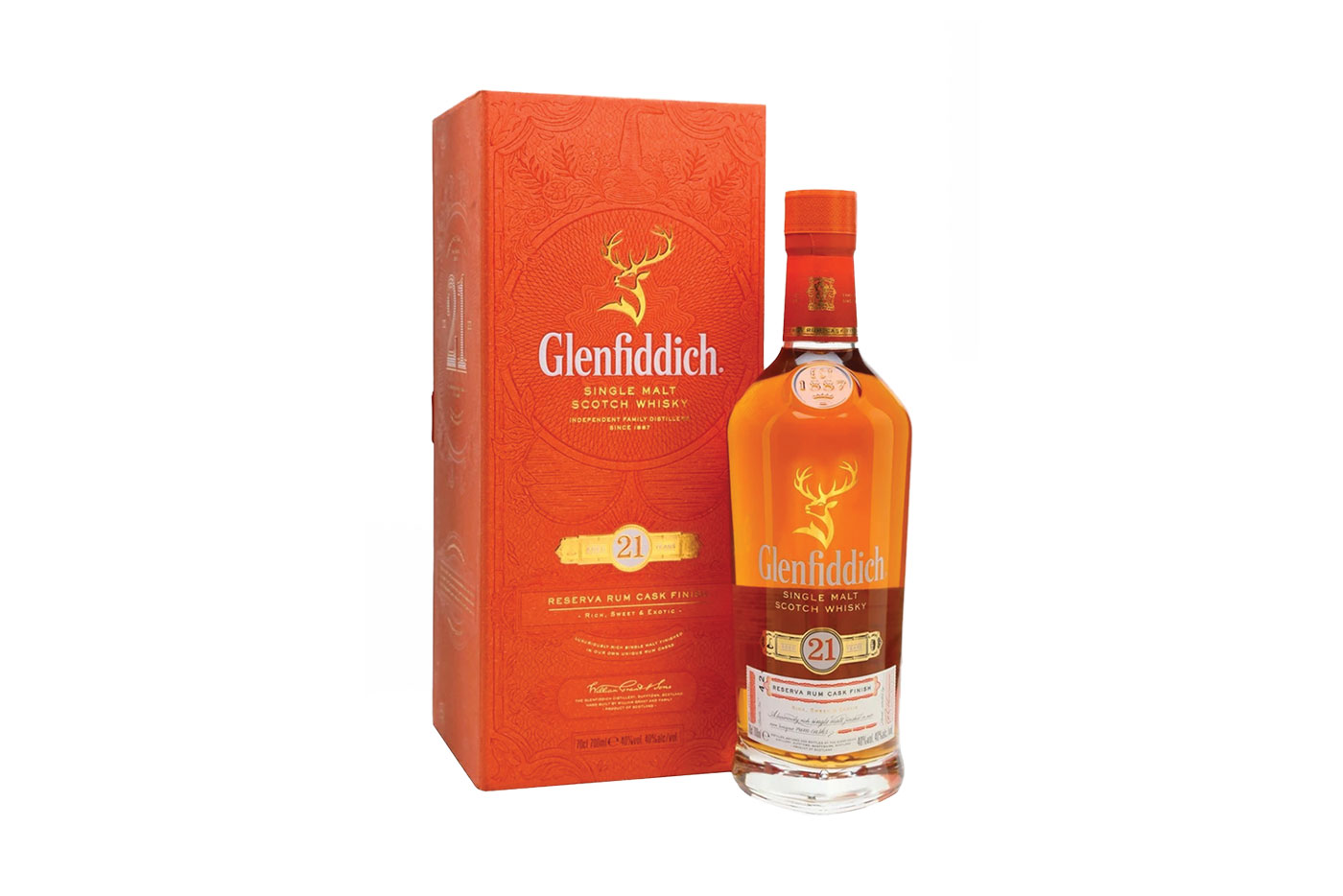 Everyone knows a Scotch drinker, and all those Scotch drinkers want for Christmas is Scotch. This 21-year-old single malt finished in Caribbean rum casks is sure to impress.
$324 at Willow Park Wines & Spirits, 10801 Bonaventure Dr. S.E., willowpark.net
Bat Signal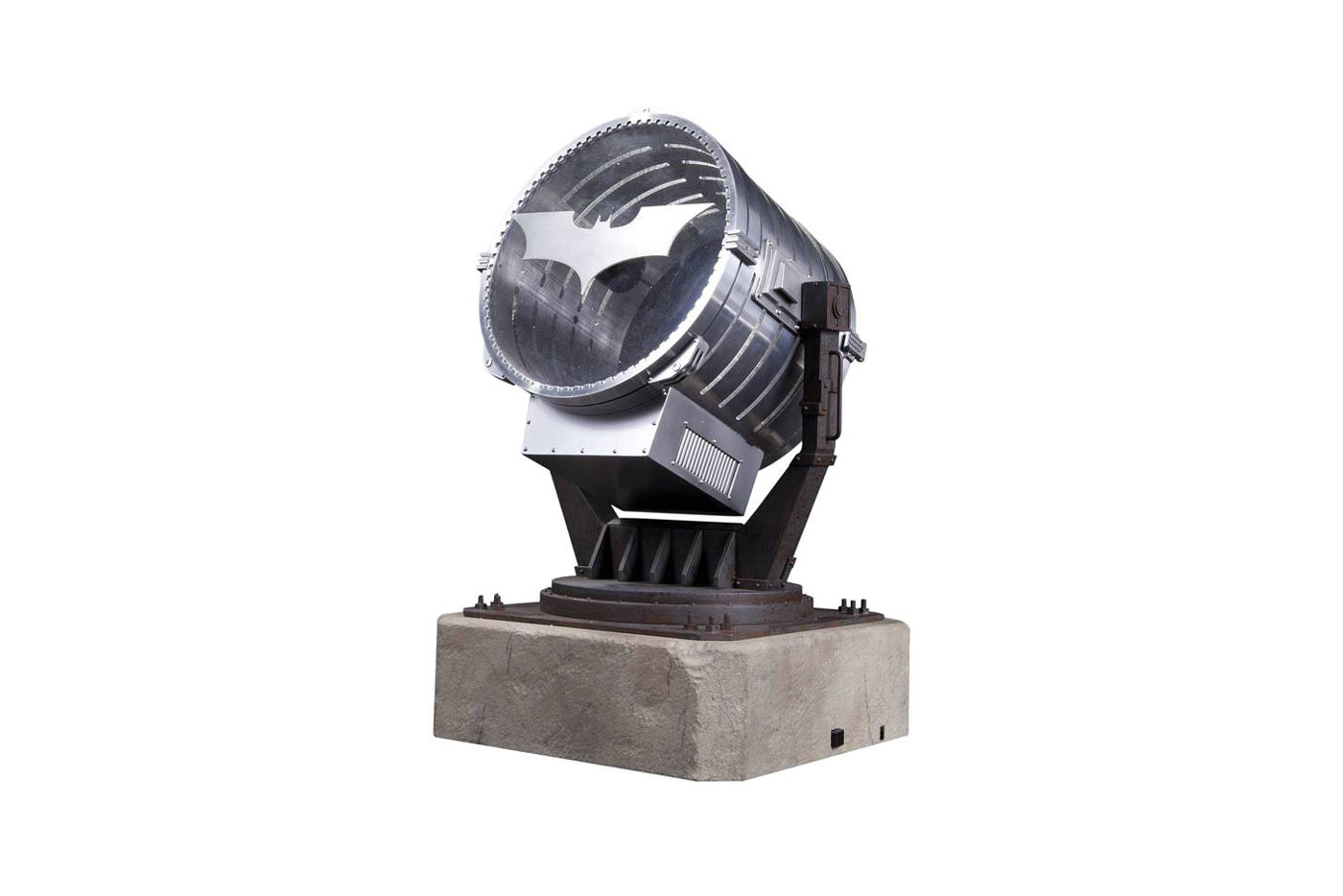 Even non-comic book nerds will go nuts over having their own working Bat Signal, which displays the iconic sign at seven-to-10 feet.
$400 at Another Dimension Comics, 424B 10 St. N.W., another-dimension.com
Engineered Garments Cover Vest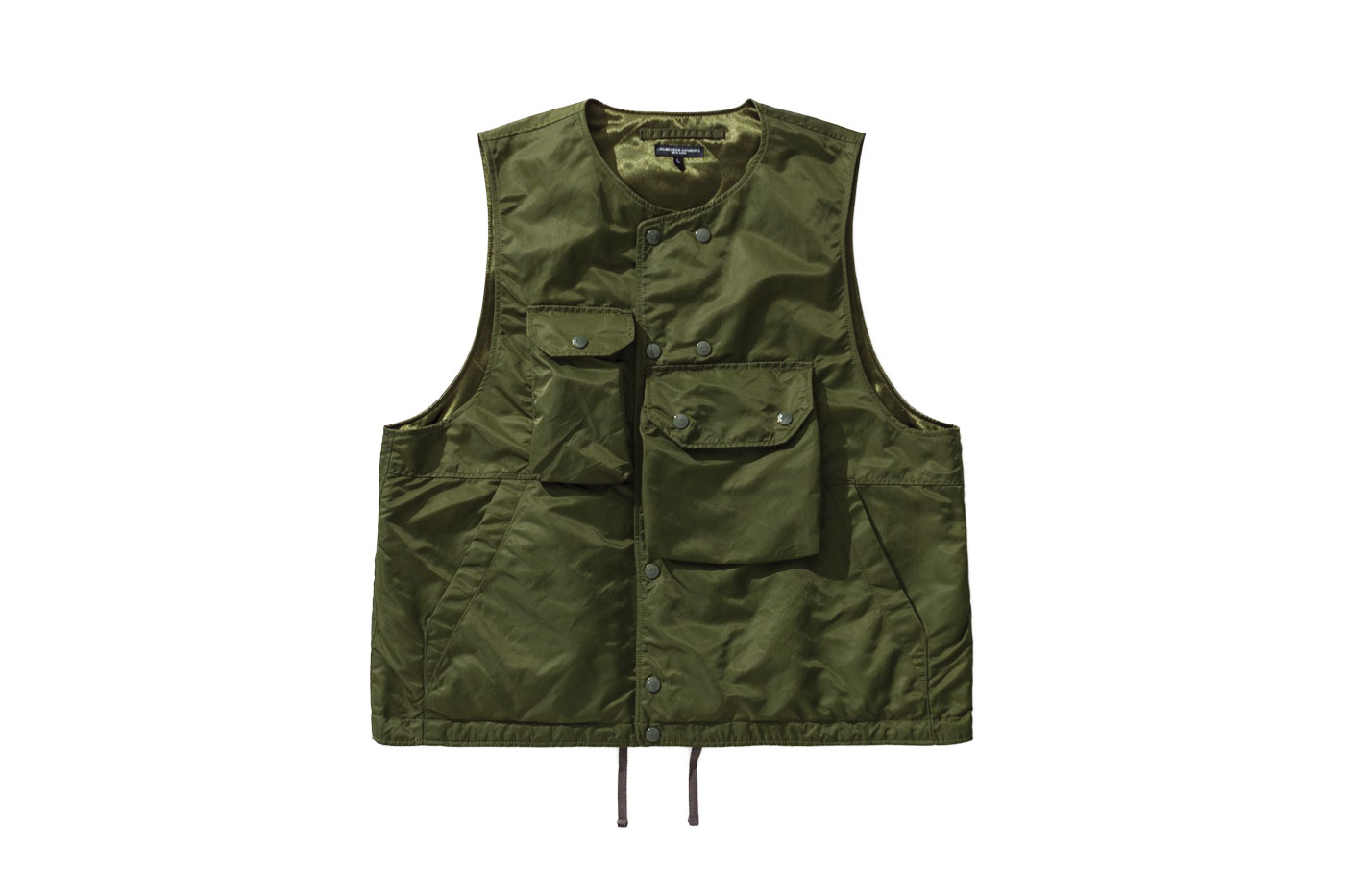 An effortlessly cool utilitarian piece in goes-with-everything olive green.
$505 at Less 17, 930 17 Ave. S.W., lessoneseven.com
Gran Sasso Cardigan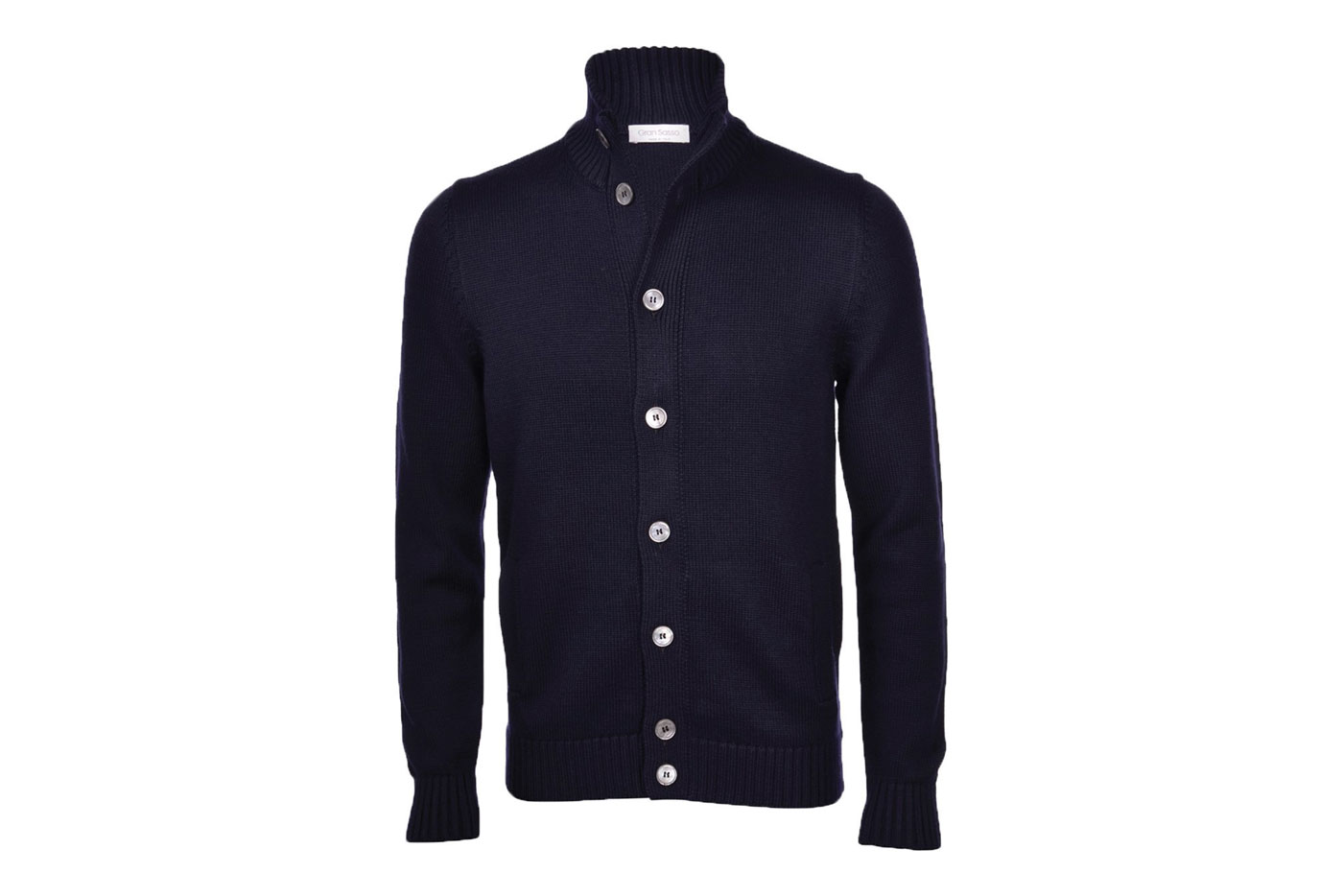 Made from 100-per cent extra-fine Merino wool, this full-button cardy is classy enough to sub in for a blazer or casual enough to dress down with joggers.
$535 at Henry Singer, Eighth Avenue Place, 545 8 Ave. S.W., henrysinger.com
DJI RoboMaster S1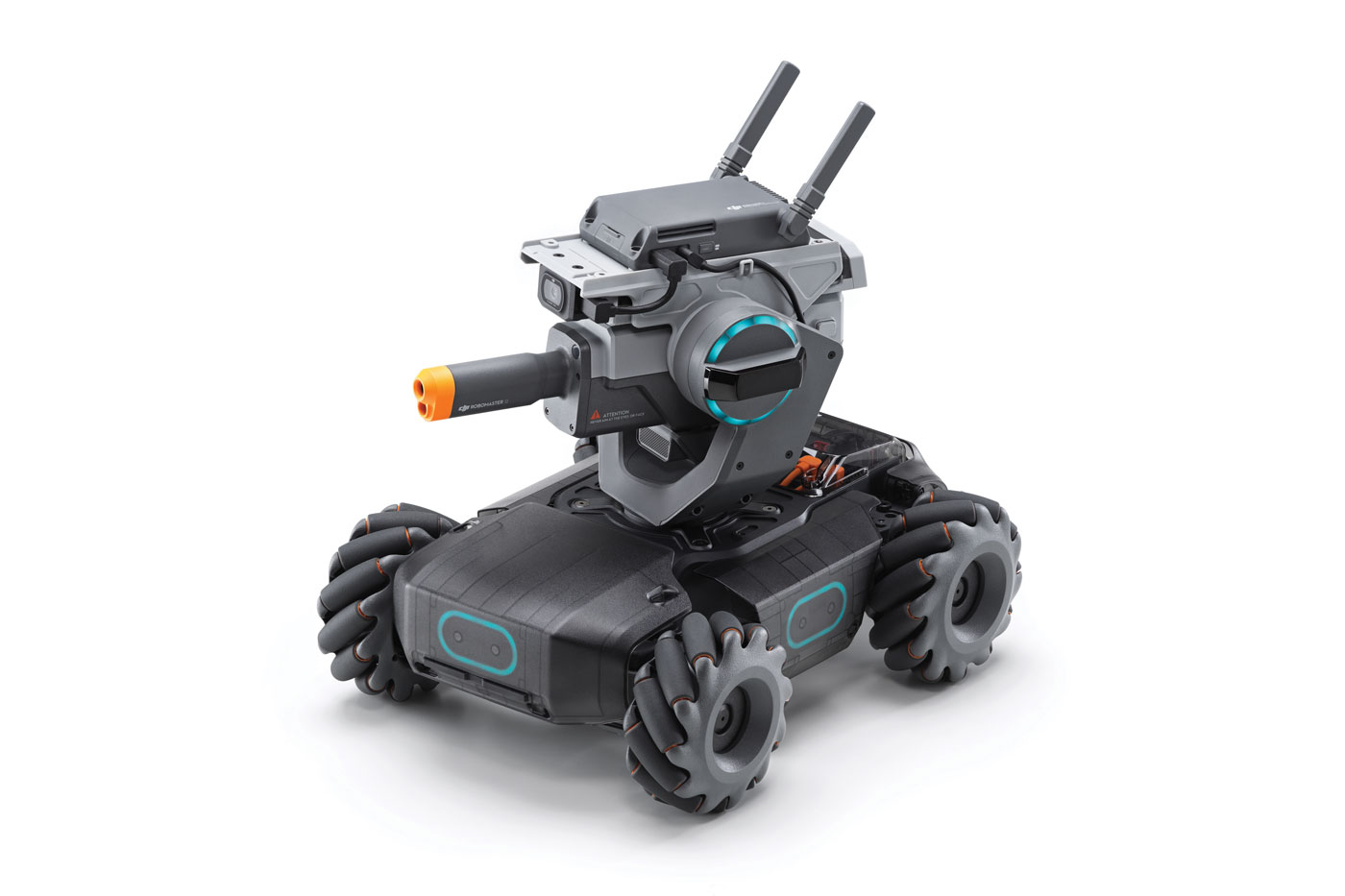 From the company best known for drones, this ground robot is ideal for techy types who get to build it, program it and can even use it to battle other robots.
$649 at Saneal Cameras, CF Market Mall (and one other Calgary location), sanealcamera.com
Tiger Silk Tunic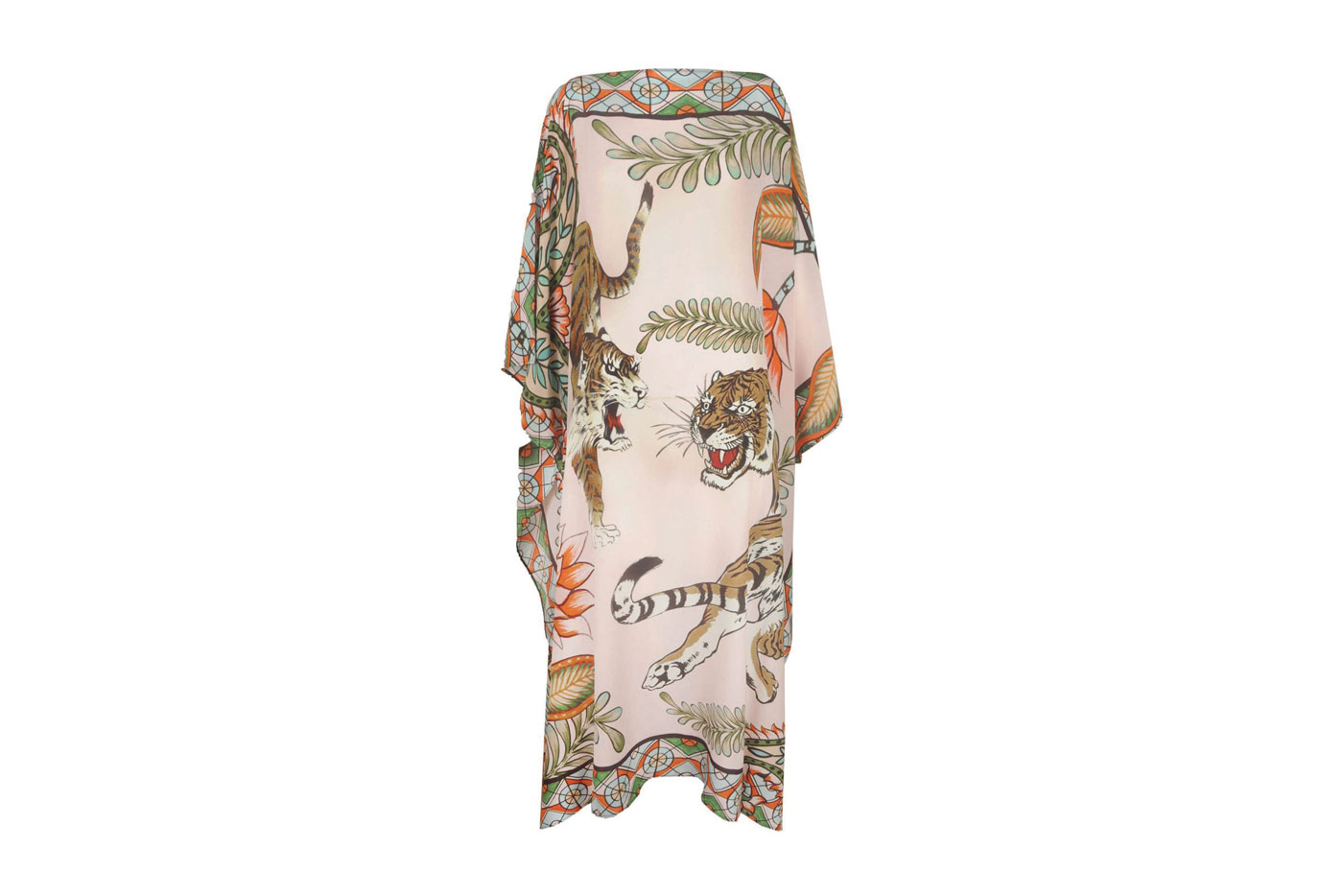 A 100-per cent silk piece from German designer Simone Bruns Cashmere Couture for lounging around at home or breezing around a tropical resort. It only comes in one size, which takes the guesswork out of gift-buying.
$745 at Ooh La La, 1575 7 St. S.W., oohlalawomenswear.com
Givenchy XS Antigona Crossbody Bag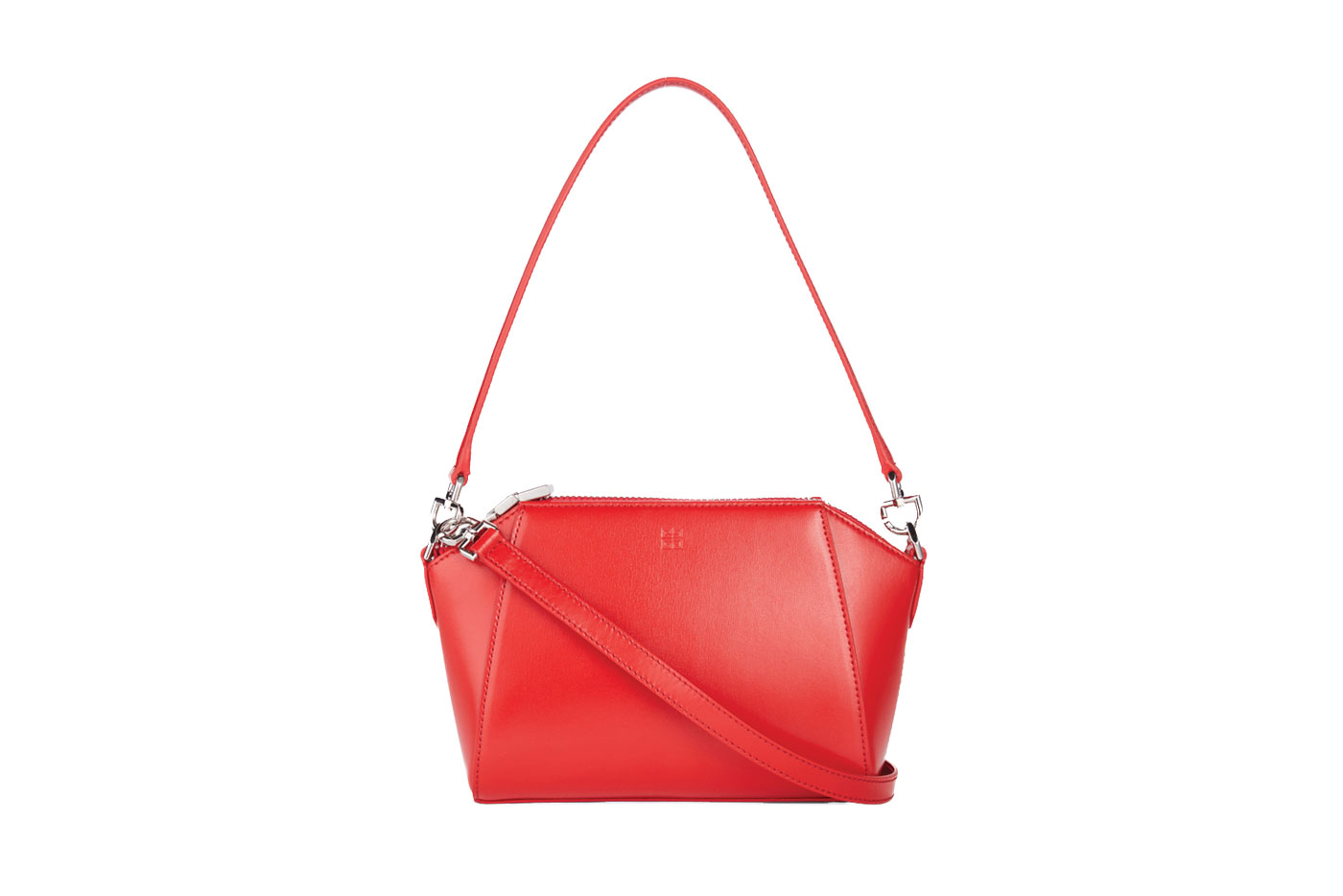 A lipstick-red leather bag is just the thing to make spirits bright. What fun it is!
$1,945 at Holt Renfrew, The Core Shopping Centre, holtrenfrew.com
Munsteiner Rhodolite and Tourmaline Ring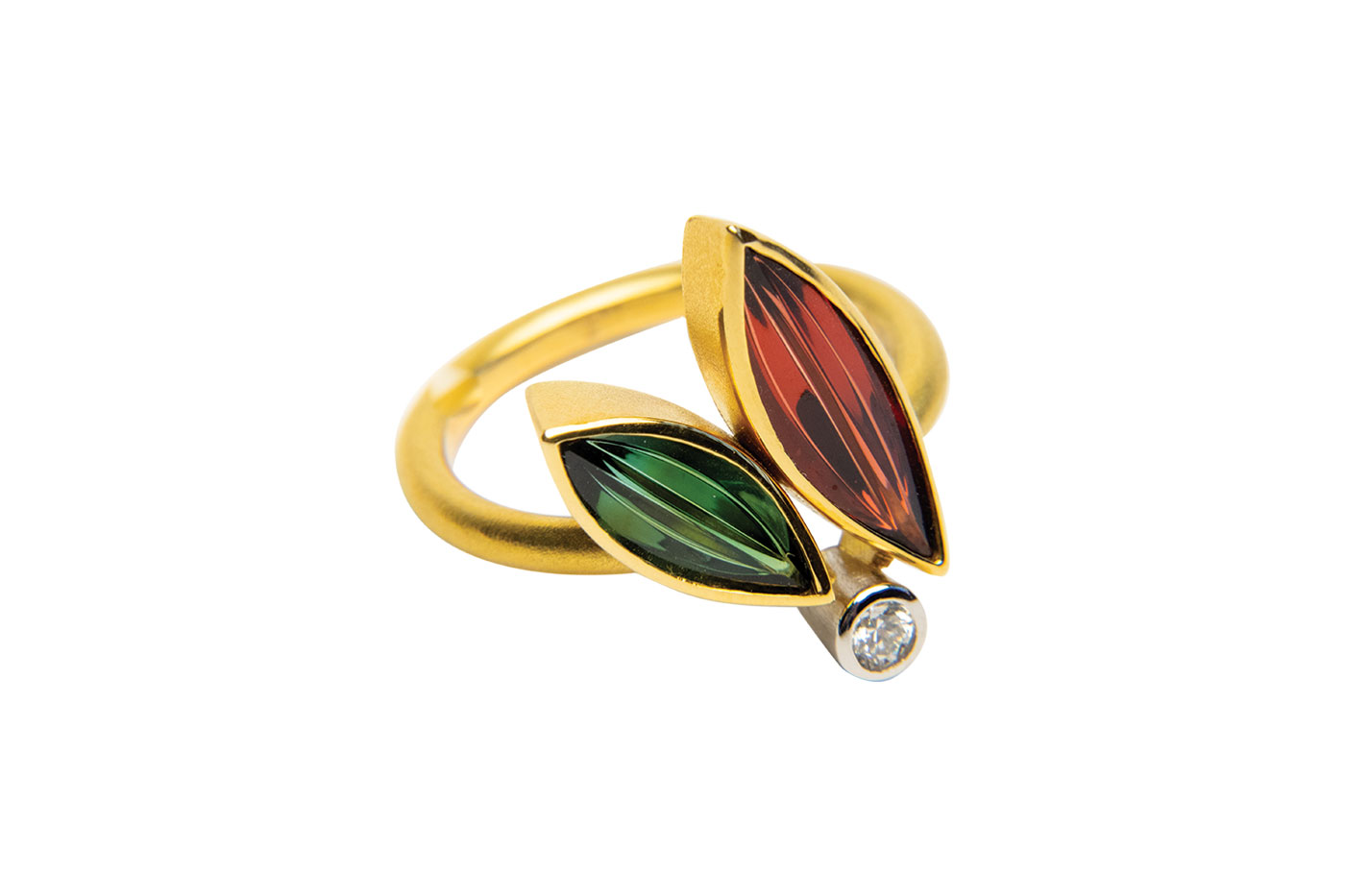 Long-standing downtown jeweller Brinkhaus recently underwent renovations to its interior spaces, all the better to showcase pieces like this stunning gemstone ring by German design studio Atelier Munsteiner.
$7,350 at Brinkhaus, 823 6 Ave. S.W., brinkhaus.com
[A previous version of this story stated that the Pretty You London Bamboo Night Shirt was $98. It is actually $78. A previous version of this story also featured a portable heater said to be available at the Canadian Tire location in Mount Royal. The item is not available at that location.]