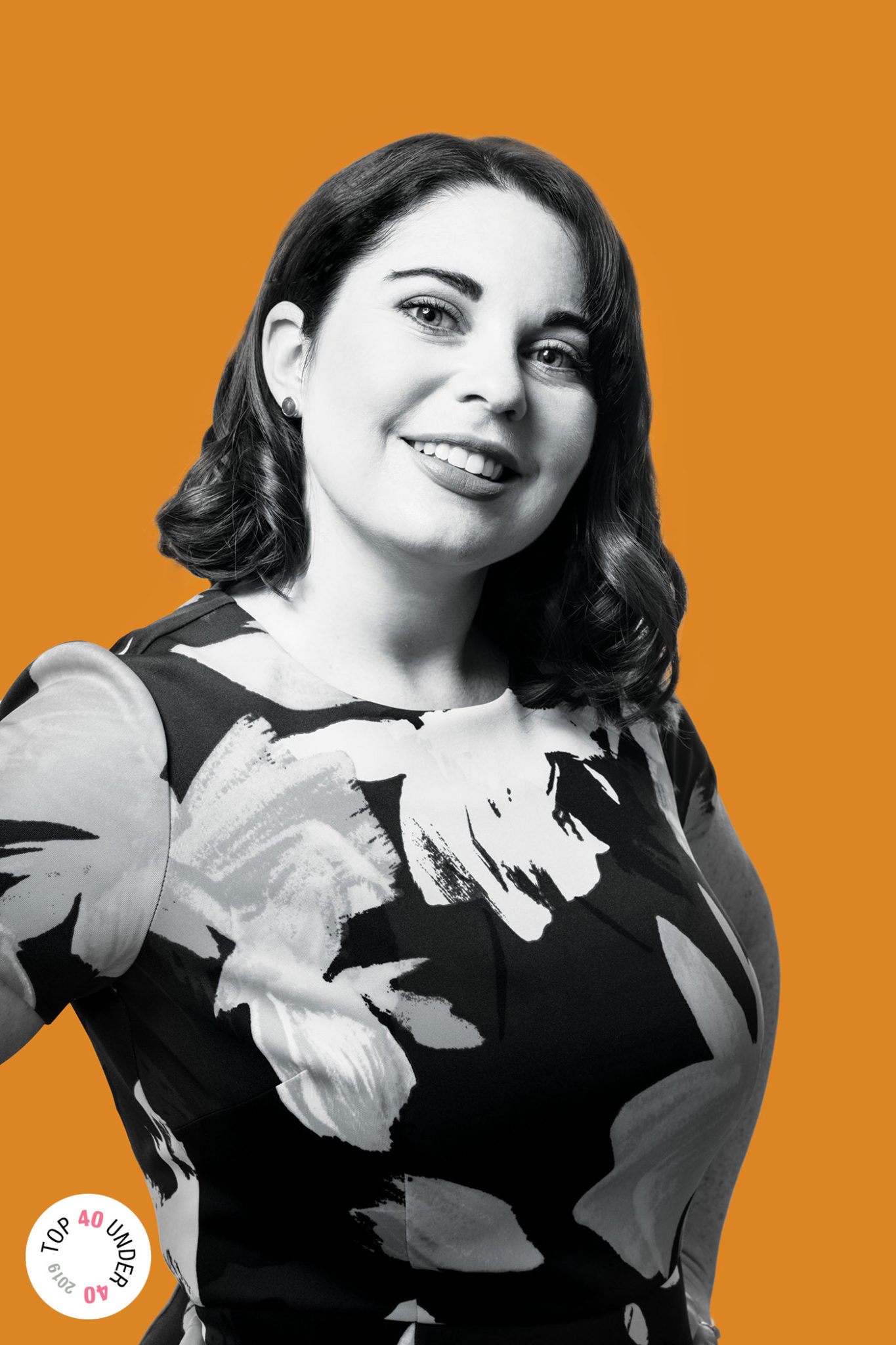 Age: 34
Job title: Assistant Professor, Faculty of Social Work and Department of Psychiatry, Cumming School of Medicine, UCalgary.
Why she's a 2019 Top 40 Under 40:
Dr. Deinera Exner-Cortens is making waves and directly affecting programming with her research on dating violence amongst young people.

Many of us feel horrified by the revelations of the #metoo movement. The University of Calgary's Dr. Deinera Exner-Cortens's research channels those sentiments into preventative action to help young people better form safe and healthy relationships. Much academic research has been done on adult partner violence, but the study of how dating violence can be prevented is relatively underdeveloped territory. Since completing her PhD five years ago, Exner-Cortens has brought $1.3 million in research funding to UCalgary and her work has caught the attention of CBC, the Washington Post and Time magazine, prompting the U.S. Air Force and the American Centers for Disease Control and Prevention to adopt some of her findings.
While many researchers spend most of their time in a lab, Exner-Cortens is usually out in the community, working directly with schools and programs and collecting data from local youth. "I joke that most of my research is driving around handing out scones because a lot of it is about community relationship-building," she says. "My goal is to support school and community organizations who are doing the hard, front-line work."
Exner-Cortens has been pivotal in convincing the powers that be that this front-line work is essential:
since 2014 her work has been published in 25 peer-reviewed publications and her research has been
cited 950 times in other scholarly publications, backing up her own research showing the importance of decreasing the instances of dating violence. A portion of Exner-Cortens's funding is always earmarked for local service delivery to children and youth — she's the lead outcome evaluator with the Calgary Centre for Sexuality's WiseGuyz program, which helps adolescent boys develop healthy attitudes toward sexuality. Her grants will allow many of the 700 to 800 boys who will participate in her research to also take part in this renowned program over the course of the next two years.
"All youth are entitled to healthy relationships where they feel safe, supportive and loved," she says. "And I think the research we're doing is a key part of that."