Times have been tough since the beginning of the pandemic, but there are still incredible things happening in Calgary. That's why, in addition to our ongoing reporting about what makes the city great, we're taking a moment at the end of each month to recap some of the most heartening events, accomplishments and initiatives going on around town. Kick back, relax and give yourself a break with some positive local updates.
After the City of Calgary announced last month that e-scooters were back to stay, Bird Canada announced that it is moving its operational headquarters to Calgary. The move will create 50 new jobs in the city. Bird also announced service expansion into Okotoks and Calgary's University District.
Student Energy has launched the Student Energy's Solutions Movement energy compact with the goal of raising $150 million to fund 10,000 youth-led clean energy projects by 2030. The Canadian youth-led charity was founded in 2009 by Kali Taylor, part of Avenue's Top 40 Under 40 class of 2013. Student Energy will work in partnership with New Energy Nexus and the government of Denmark to engage young people aged 18 to 30 through a combination of program funding, education, training and mentorship.
There's nothing quite like seeing children coming together to champion a cause. After months of students, parents and community members petitioning the Calgary Board of Education to change the name of Langevin School — named after Hector-Louis Langevin who was part of creating the residential school system — the CBE has officially changed the name to Riverside School. Soon after the Riverside School announcement, Global News reported that trustees of the Calgary Catholic School District voted in favour of renaming Bishop Grandin High School, citing this as a positive step forward towards reconciliation. 
school.cbe.ab.ca/school/riverside; globalnews.ca
Mount Royal University (MRU) awarded four Honorary Doctors of Laws during its spring convocation ceremonies from June 7 to 10. The recipients included two Indigenous leaders, Blackfoot Elder Miiksika'am and Canada's Parliamentary Poet Laureate Louise Bernice Halfe — Sky Dancer, who both received Honorary Doctors of Laws for their contributions to MRU's campus community through spirituality, mentorship and advising, among many other accolades and achievements. Christine Silverberg, former chief constable of the Calgary Police Service and the first female chief of a major Canadian city's police service, and Hal Kvisle, a long-time energy executive and former chair of MRU's board of governors, also received Honorary Doctors of Laws.
Even though it's the second year in a row that the Mayor's Lunch for Arts Champions has been hosted online, more than 300 guests registered for the event that saw eight Calgarians awarded Cultural Leaders Legacy Artist Awards amongst a total of 61 nominees. Congratulations are in order for Heather Morigeau, Perpetual Atife, Arif Ansari, Tank Standing Buffalo, Bianca Miranda, Lisa Murphy-Lamb, Alberta Rose Williams and Cheryl Foggo. There is a $5,000 cash prize for each winner.
More Good Things That Have Happened Recently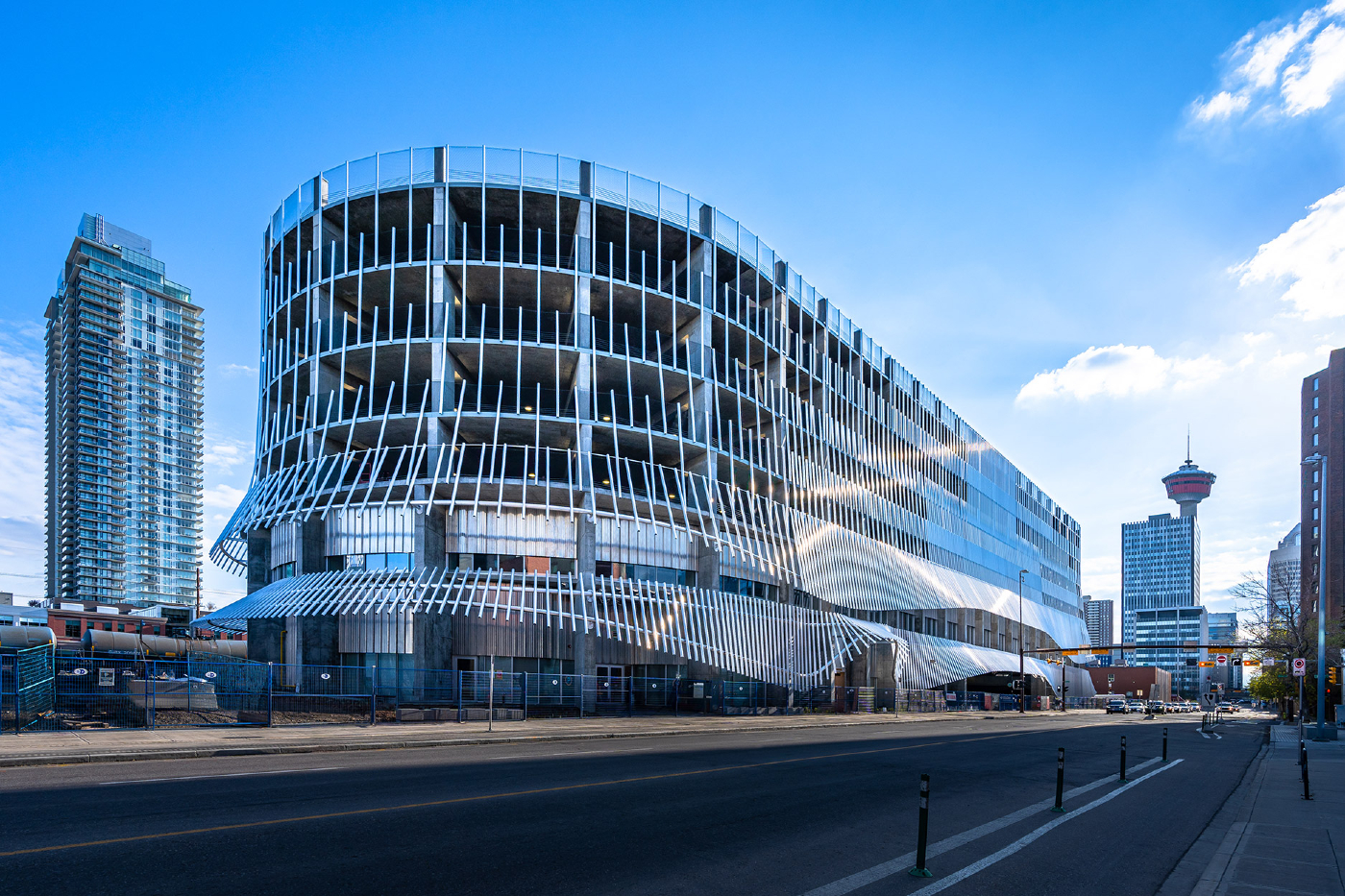 Whether you're enthusiastic about the tech industry in Calgary or just need somewhere to park next time you visit the Central Library or Studio Bell, we have great news for you. A new structure in East Village will host both the Platform Innovation Centre and 503 vehicle parking stalls. There's also a sport court, six electric vehicle chargers and 99 bicycle parking spots. The parkade is open now, and Platform will be running out of the space by this fall.
It's a hard time to be a culinary student. Between isolating and gathering restrictions, they have had fewer ways to gain hands-on experience. Cue Teatro and The Educational Partnership Foundation, who have found a way to train and celebrate our next top chefs. A total of 16 Calgary high school students received 130 hours of hands-on training over six weeks of work across Teatro Group's entire portfolio. It all culminated in an at-home dinner and Zoom event on May 27.
A food drive organized by the Ismaili Council for the Prairies resulted in a huge haul for the Calgary Interfaith Food Bank. The annual drive coincides with Ramadan, a time when Muslims fast, pray and work to serve their communities. Ismaili Civic, a volunteer group, collected 700 pounds of food, and a partnership with Save On Foods resulted in more than 5,200 pounds of food.
The nominees for BreakOut West's Western Canadian Music Awards were announced in May. Congratulations are in order for Sargeant X Comrade, Tate McRae, Land's End Ensemble with Laura Hynes and Karl Hirzer, Rubim de Toledo, Numenorean, Miesha & The Spanks, Michael Bernard Fitzgerald and numerous other Calgary-area nominees. The results of the awards will be announced this fall via digital broadcast.
After a two-year pilot project, the City of Calgary has selected two e-scooter rental companies to operate in Calgary on a permanent basis. The first is Bird, which is back after being part of the pilot, with some newer, metallic-coloured models. The other is Neuron Mobility, a Singapore-based company that will call Calgary it's first North American home for bright orange scooters. Each company will have a fleet of 750 scooters.
Alberta Enterprise's latest Alberta Deal Flow Study shows promise for the tech sector in Alberta — and especially in Calgary. The 2021 study reports more than 3,000 tech companies in Alberta, a 232 per cent increase from 2012. 1,776 of those are in Calgary, ahead of Edmonton, with 918, and "other," with 389. The findings also break down figures on investment, revenue, staff size, industry and diversity. Follow the link below to see the report in full.
Vivo for Healthier Generations, a charity with a mission to "raise healthier generations" through research and programs, broke ground on a $62 million expansion on April 27. Expected to take 18 to 20 months to complete — creating 320 temporary jobs and 60 permanent ones along the way — the expansion will include an indoor park, an aquatic expansion with a fire pit, a six-lane, 25-meter pool, sauna and steam rooms, accessible fitness opportunities and more.
The Writers' Guild of Alberta (WGA) has announced the finalists for a number of literary prizes. This includes numerous awards offered by the WGA, alongside the City of Calgary W.O. Mitchell Book Prize and the City of Edmonton Robert Kroetsch Book Prize. A total of 11 Calgary authors have been nominated, including Bertrand Bickersteth, Poet Laureate Natalie Meisner and Giller Prize-winner Will Ferguson. The date of the WGA awards gala has yet to be announced, but expect the winner of the W.O. Mitchell Book prize to be announced in June.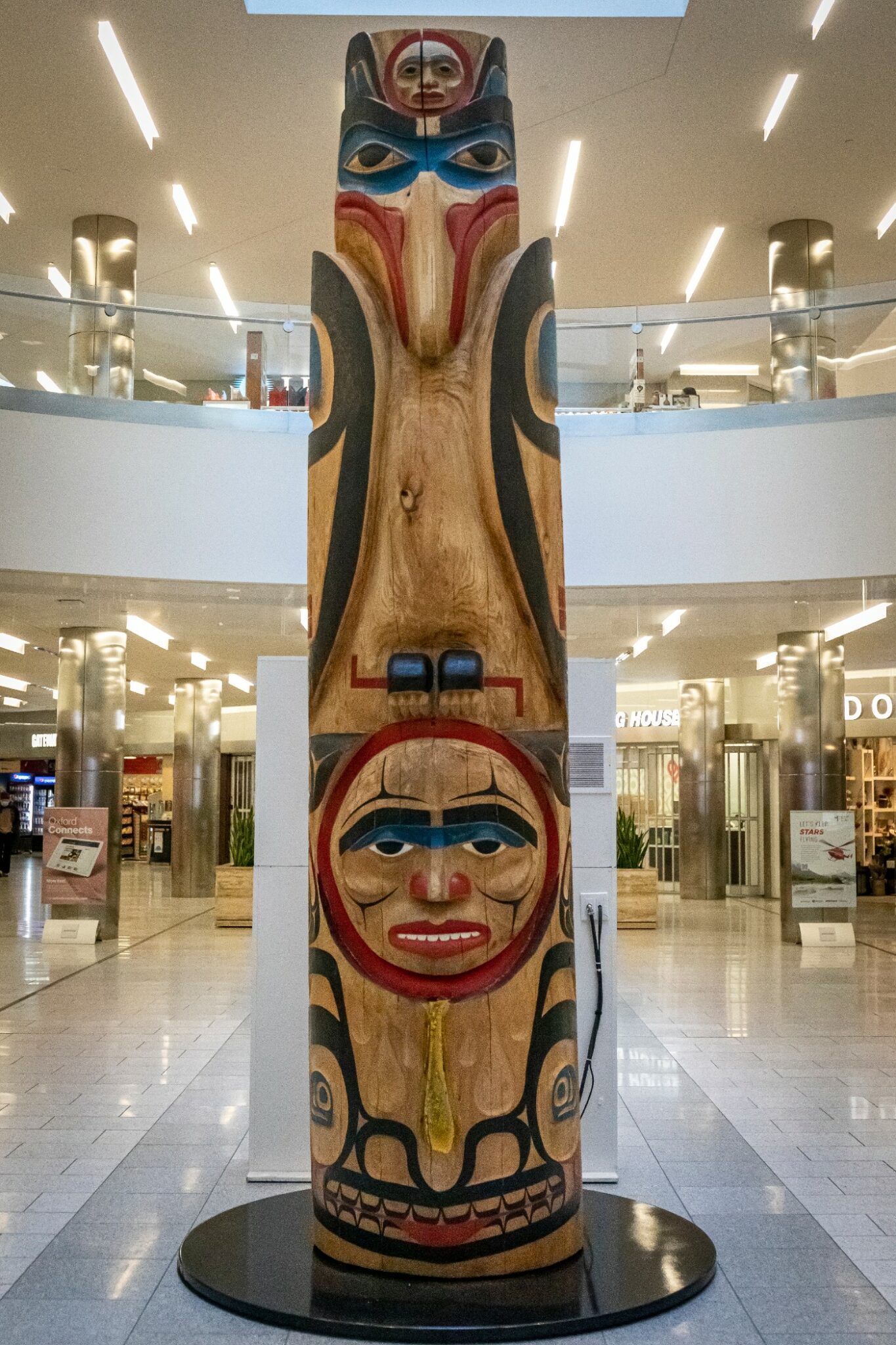 A new totem pole at Bow Valley Square is raising funds for STARS Air Ambulance, Squamish First Nation and Community Futures Treaty Seven Organization. Spearheaded by Stream Flo, in partnership with Oxford Properties, Graham, and Display Co., the totem, named Xaays, was created by master carver Ray Natraoro from Squamish First Nation. It will raise awareness for several weeks before being auctioned off for a desired total of $200,000. Find it on the main floor of Bow Valley Square.
Ongoing Calgary Zoo patron Crescent Point Energy just announced an investment in the Zoo's new Wildlife Conservation Centre. The contribution includes $100,000 to "help construct a new breeding and research facility dedicated to the sustainability of burrowing owls, as well as a $50,000 commitment to the Saskatchewan Species at Risk program which will support [the Zoo's] innovative research and reintroduction work." Stay tuned for updates on the Wildlife Conservation Centre.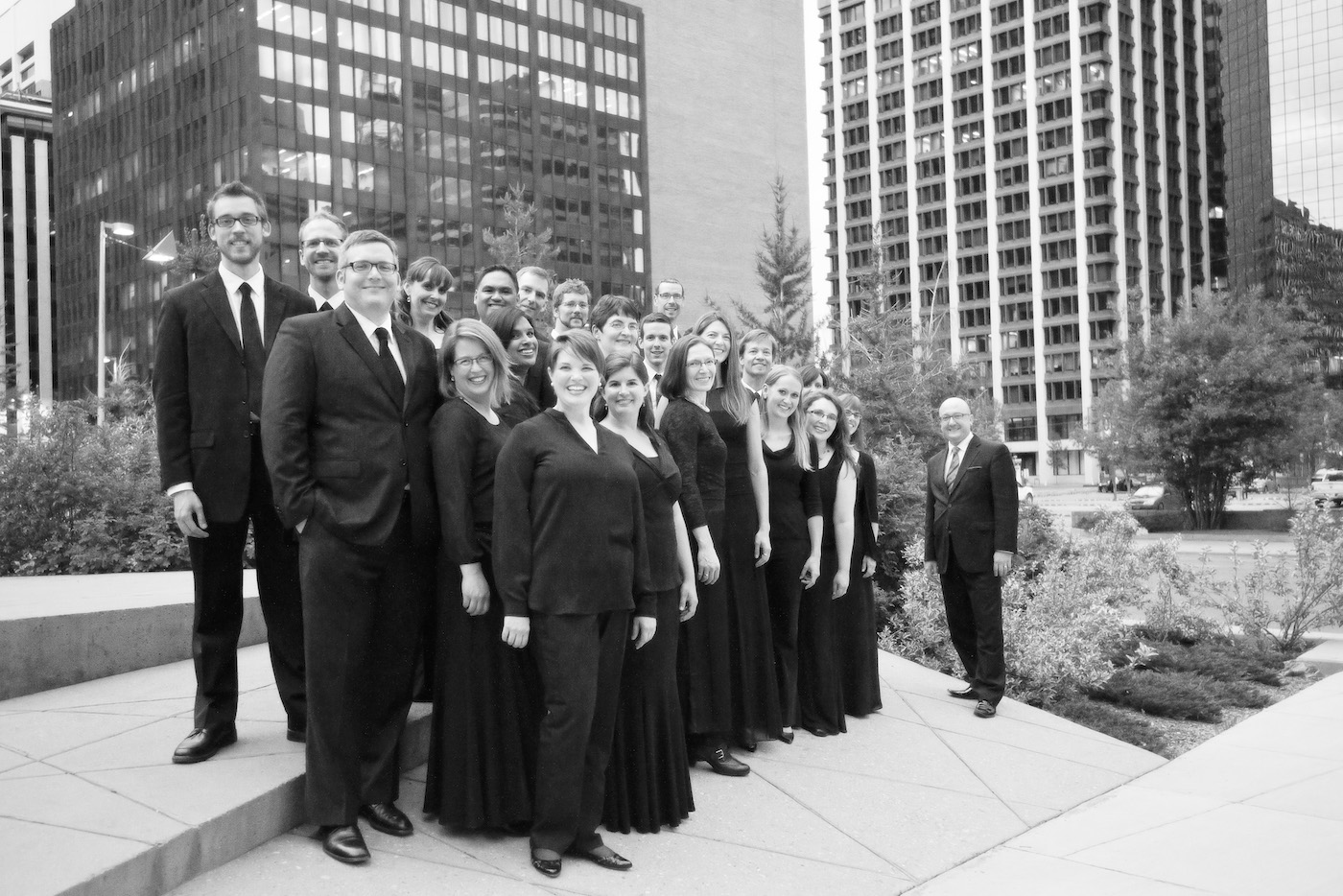 Congratulations are in order for local professional chamber choir Luminous Voices, which was recently announced as a 2021 Juno Award nominee. The group's album Sea Dreams is competing for Classical Album of the Year: Vocal or Choral 2021. Find out if they take a home a trophy when the Junos air on May 16 via CBC.
March 30 marked the opening of a new therapy clinic for children with disabilities in Calgary. SMILE (sensory motor integrated learning experience) Therapy for Kids offers multidisciplinary services for children living with neurological conditions such as cerebral palsy, autism, Down syndrome, spinal muscular atrophy and more. The Calgary location is the second for SMILE, which also has a location in Toronto.
The City's public art fund was frozen in 2017 after myriad negative reactions to works by citizens, leading the council to look for an external partner to manage the program for future success. Recently it was announced that Calgary Arts Development — which operates independently from the City though it is financially intwined with it — would take over operations through a transition process expected to last until 2024. This good news is twofold: funds left idle will finally be deployed to further beautify Calgary, and operational dollars for managing the program will remain in local coffers.
Among several recent positive developments for Calgary's film ecosystem is the announcement that industry giant William F. White will open two new facilities in the city on May 15. Fortress Studio and Fortress+ Support will offer a combined nearly 200,000 square-feet of space for Calgary's film industry to work, vastly expanding our capacity for major productions in the process.
Most of us are well aware how challenging things have been for Calgary's restaurant industry due to COVID-19. In response to this, the City of Calgary is once again supporting patio dining in the city. In so many words, this involves reduced fees and red tape for adding and expanding patios throughout the city. If you're interested in the finer details, visit newsroom.calgary.ca.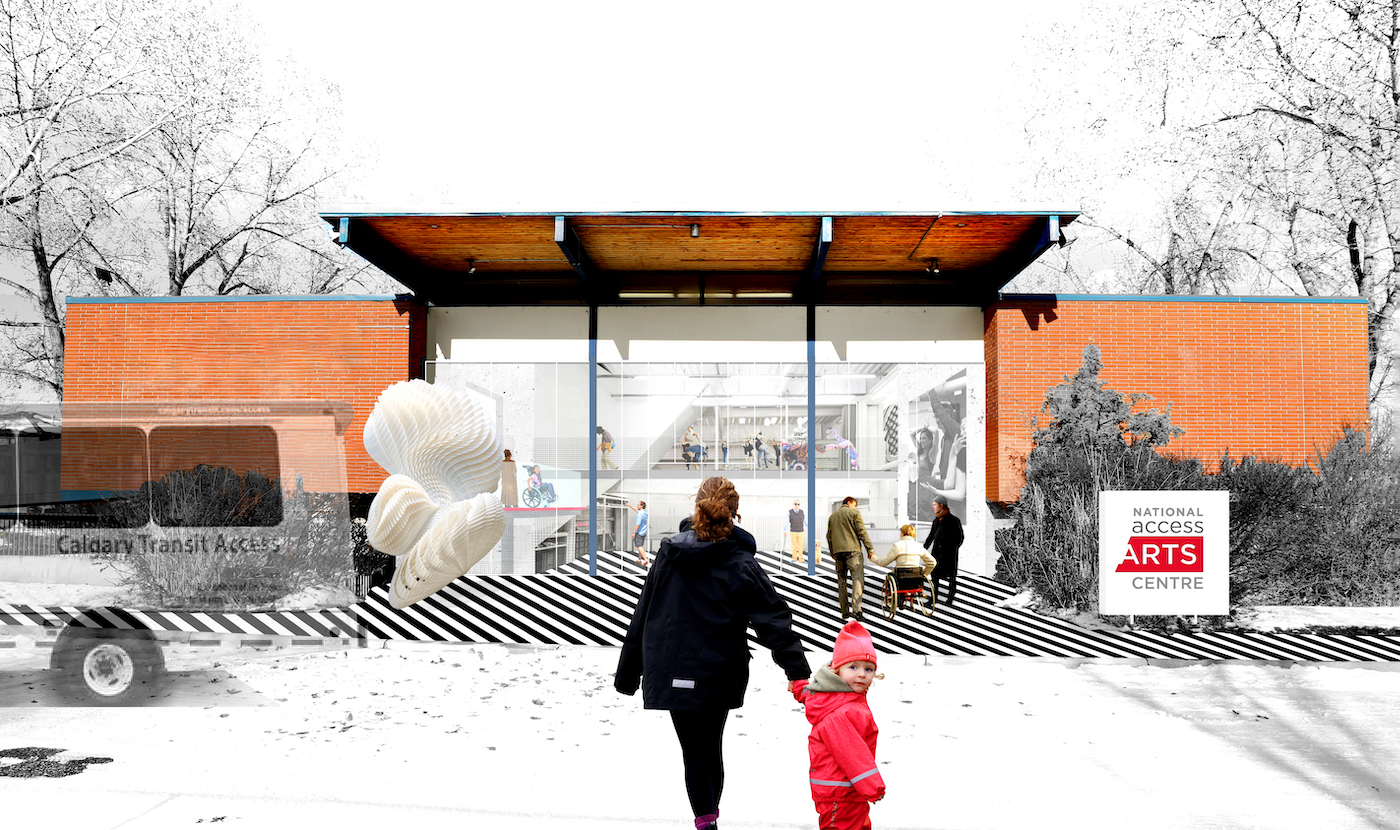 The City has pledged $2.5 million towards building the National Access Arts Centre (NaAC), the next phase in what was formerly known as Indefinite Arts Centre, a centre for artists living with disabilities. Indefinite Arts Centre suffered devastating infrastructural damage exactly three years before this funding news was shared. In a release, NaAC CEO J.S. Ryu (who part of Avenue's Top 40 Under 40 2019 class) shared that the new headquarters will be located on the site of the former Scouts Canada building in the city's northwest.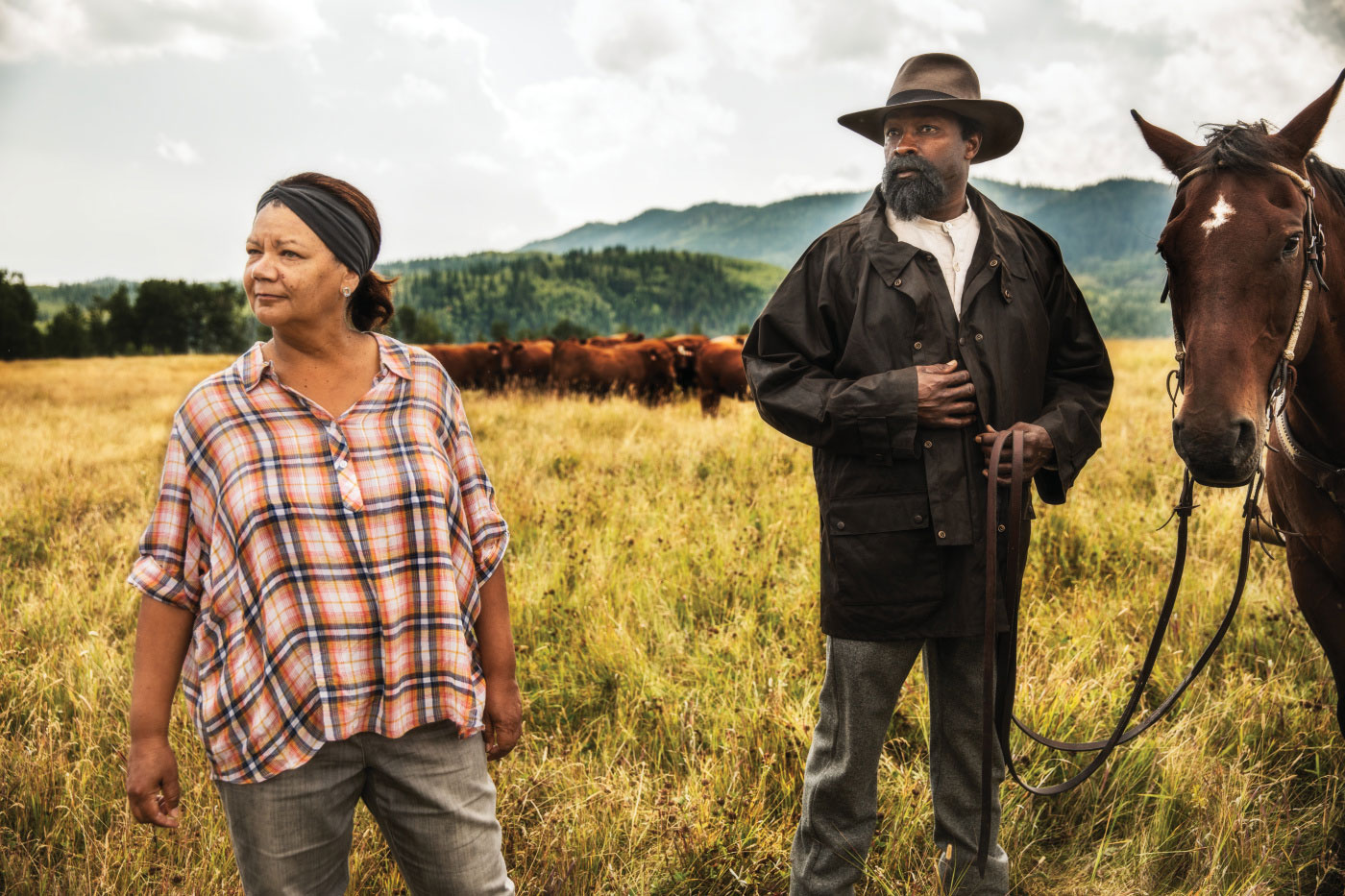 Congratulations are in order for the recipients of the Calgary Black Achievement Awards, an awards program by Calgary Black Chambers. On February 6, 15 winners were announced across 10 categories. They include our recent profile subject Cheryl Foggo (Arts, Media and Entertainment), Dr. Morris Scantlebury and Dr. Wauldron Afflick (Medicine), Mary Tidlund (Lifetime Achievement Award) and 11 others.
You may have heard about Dolly Parton's children's literacy charity Imagination Library, which offers free books to kids as old as five. That foundation has now formed a partnership with the Calgary Public Library (CPL) with the same mandate under the name of My First Bookshelf. CTV reports that the CPL's goal is to distribute 2,000 books in its first year and expand that number in the future. You must have a library card to qualify, which you can register to receive for free on the CPL website.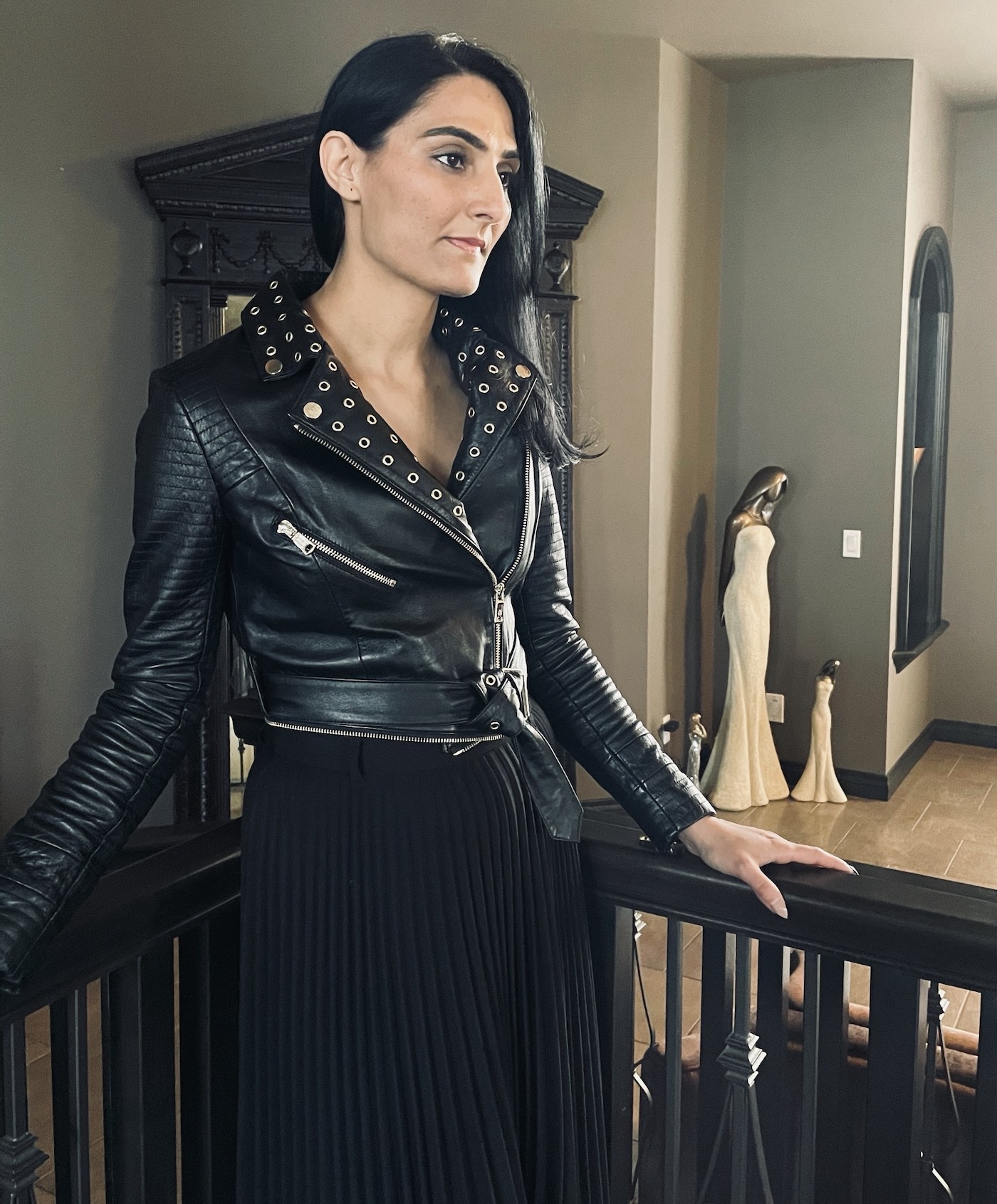 Local fashion designer Malika Rajani is mid-way through her "Diversity is Love" campaign. The campaign began on February 14 to coincide with Valentine's Day and runs until March 14. During this time, 20 per cent of all proceeds from sales of her leather jackets and women's clothing line will go to the Canadian Centre for Diversity and Inclusion. Rajani teamed up with a diverse array of Calgarians and photographer Farouq Samnani to create a portrait series to promote the campaign, plus a video testimonial series by Altamish Lalani. You can view all of that on Rajani's Instagram page.
Big news for Calgary-based, youth-hunger non-profit Mealshare: it has secured a partnership with A&W Canada at a total of more than 1,000 locations across the country. The way Mealshare works is by designating "Mealshare Items" on partner restaurants' menus. Each dish ordered generates enough money for one meal for a youth. The goal of this specific partnership is to generate 1.25 million meals per year. In Calgary, there are 51 A&W Canada locations with a collective goal to generate 60,000 meals. Local charitable partners, who help to fulfill the delivery of meals, include Brown Bagging for Calgarys Kids and Trellis (formerly known as Boys and Girls Clubs of Calgary).
Calgary placed 10th on MovieMaker's latest list of the 25 best places to live and work as a moviemaker, beating out Toronto (but not Montreal or Vancouver) in the process. Its rationale for the ranking mentioned "sound stages galore, great crews and production services" as well as our proximity to the Rockies and specific facilities like the Calgary Film Centre and The CL Western Town & Backlot. The magazine also reported $200 million in area film industry spending in 2020. Recent major productions in Calgary include Let Him Go (starring Kevin Costner and Diane Keaton), Ghostbusters: Afterlife and the just-begun production of a Fraggle Rock series.
The City of Calgary has partnered with Google for ShopHere, an initiative creating 400 free online stores for small businesses in the city. This follows an initial 45 stores that received the service in the fall and is made possible by an investment from the federal government. The 400 slots are available on a first-come, first-served basis and conditions apply.
Donor-advised fund Place2Give Foundation ended 2020 with the announcement of a new investment in The Leftovers Foundation through its YYC Food Security Fund. The contribution allowed Leftovers to hire five part-time drivers to help deliver service. The goal for the fund is to aid the food industry by "purchasing locally sourced and produced foodstuffs at fair market value" and to employ industry workers who have been laid off.
Speaking of food security, Theatre Calgary recently made a substantial donation to the Calgary Food Bank. The company was able to raise more than $77,000 through with its online production of A Christmas Carol. The show — the second adaption by Geoffrey Simon Brown for Theatre Calgary — was available to audiences internationally and viewers from more than 21 countries tuned in.
A COVID-19 vaccine undergoing Phase I trial is being manufactured in Calgary. Created by Providence Therapeutics — which operates in both Calgary and Toronto — the vaccine is called PTX-COVID19-B and is the first made-in-Canada vaccine to reach this stage of development. Calgary company Northern RNA is also on board to help with manufacturing capacity. Phase II may begin as early as May 2021 and approval for distribution may come by next year.