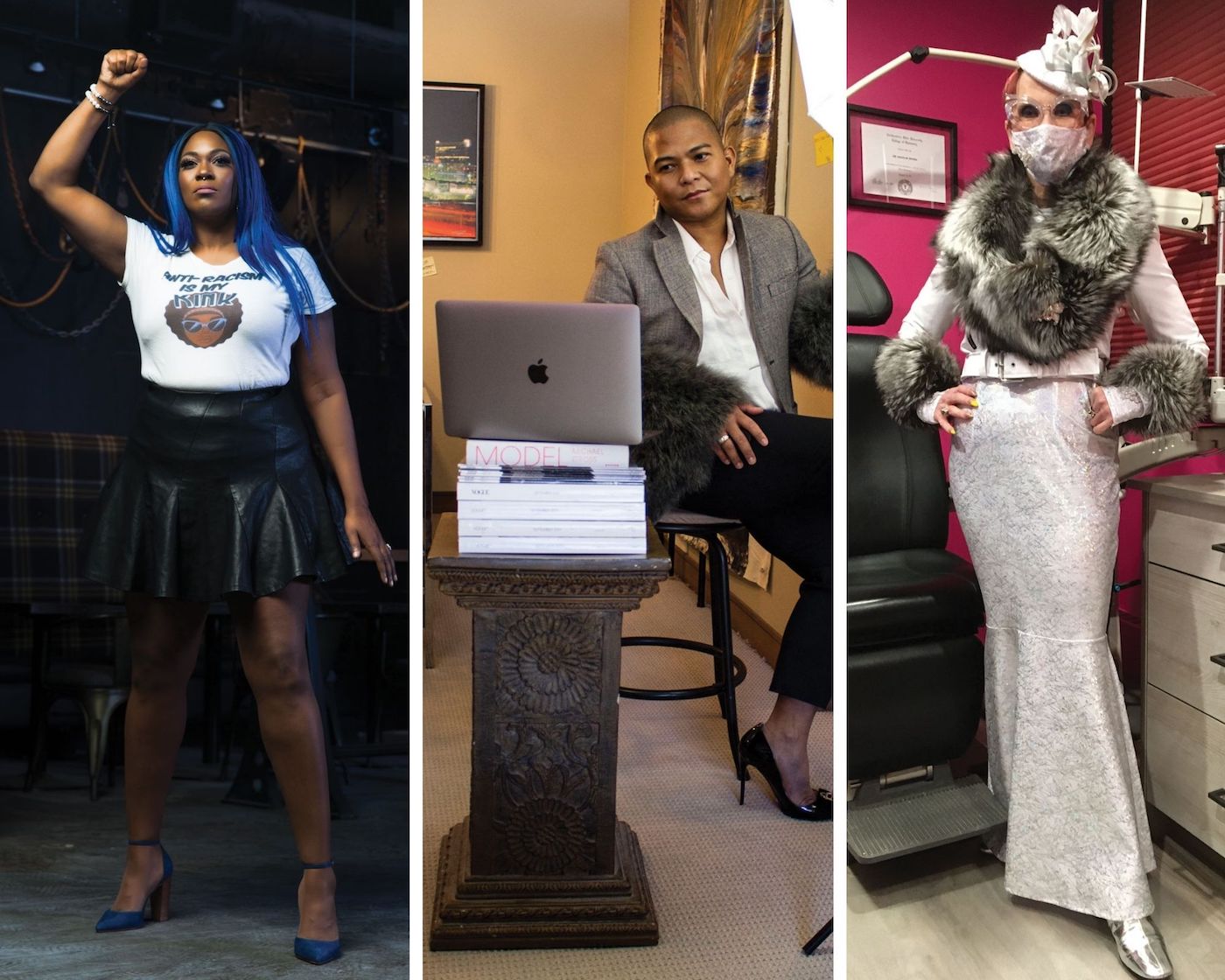 Back in the spring of 2020, when escalating rates of COVID-19 sent everyone home for the unforeseeable future, what we were wearing took a backseat to how we were coping. Relegated to online interaction, the business world collectively loosened its tie. Meanwhile, opportunities to get all dolled up dried up as cultural venues, restaurants and bars shuttered, festivals and gala events were deferred and weddings were postponed. The sartorial vacuum created by the pandemic soon became an echo chamber for commentary about how fashion was so over, and that the time had come to throw off the shackles of style and embrace the new sweatsuit order. Because as with the proverbial tree falling in the woods: if no one can see you, do your clothes make an impact?
If we were ever going to ask that question in Avenue this is the time to do it. Over the past decade, the April issue has served as our celebration of style in the city with the reveal of the annual Best Dressed list. Each year, Avenue editors, together with a panel of fashion industry insiders and social calendar mainstays, selected a group of Calgarians whose style choices they deemed noteworthy. Some of the honourees were all about big-ticket designer items while others embodied thrift-shop chic. Some were decidedly outré, while others favoured classic tailoring. But regardless of where they landed on the flamboyancy spectrum, there was always a common thread, in that style was self-expression: they wore what they wore because it felt right for them.
But this year, the idea of asking people to put themselves out there and flaunt what they've got seemed out of step with the times. So, rather than choosing a new list, we instead checked in with a handful of Best Dressed alumni to see how the events of the past year had impacted their sense of style and the way they express it.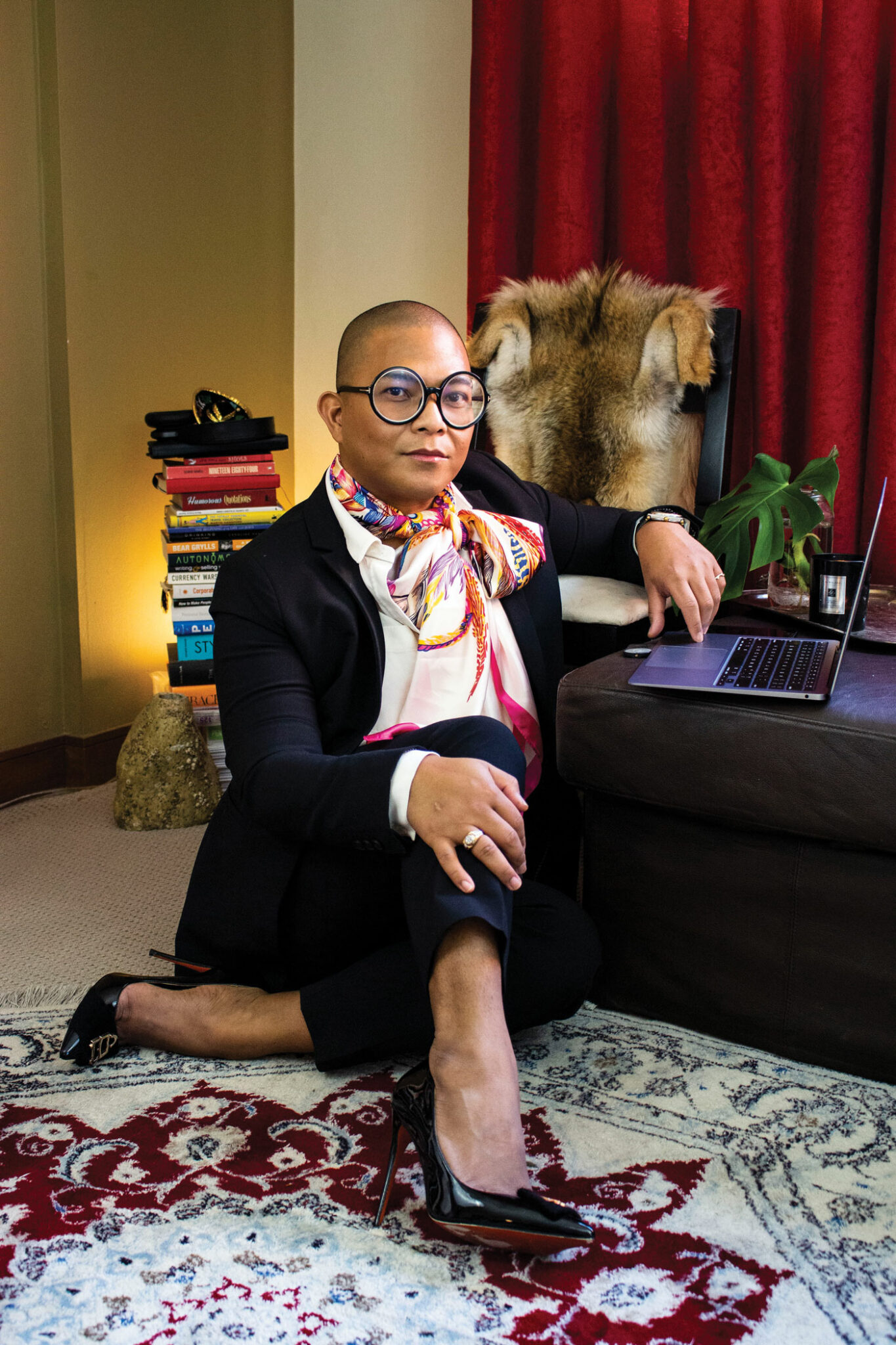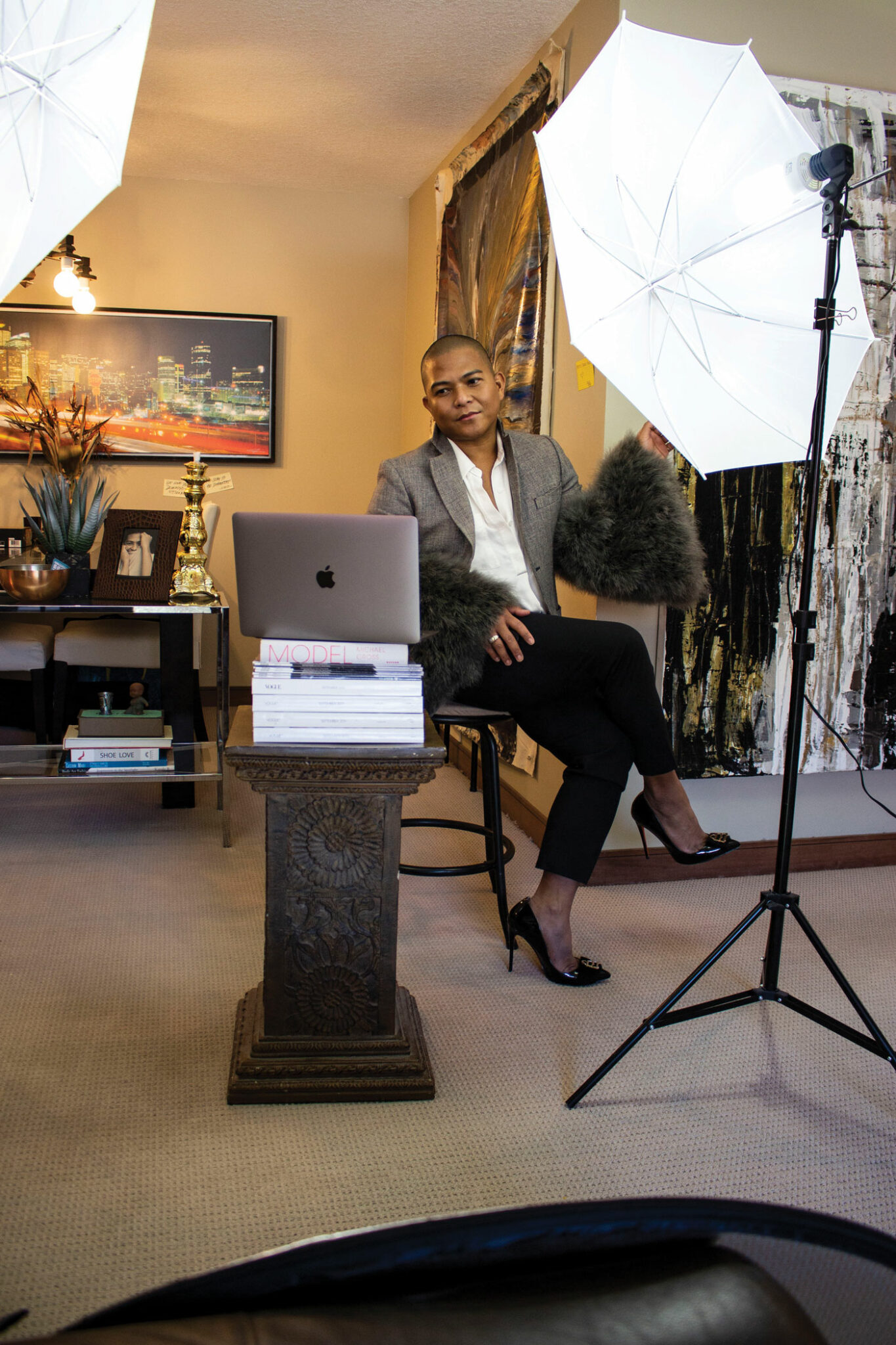 When so much has changed in the world, we wanted to know: has their style changed, too? For Domingo Lumanog, who graced the 2019 list with his gender-free looks, a career change in 2020 necessitated a style change — at least for his work attire. Lumanog's previous job in the fashion industry gave him licence to be as flamboyant as he wanted, while his new role as director of the Berlitz Calgary Language Learning Center requires him to button down in business suits.
Lumanog works out of the Berlitz office whenever possible, but he has also done a considerable amount of work from home over the past year. At home, he still accessorizes those suits with his signature high heels, though he switches to suede loafers when he goes to the office. As someone who considers shoes "punctuation," the loafers may not be the exclamation points of heels, but are certainly eye-catching enough to make a statement.
Lumanog approaches video meetings with the same passion for detail that he applies to getting dressed. "Sometimes I change up my living room. I get the ideas from The Real Housewives when they do their confessionals," he says.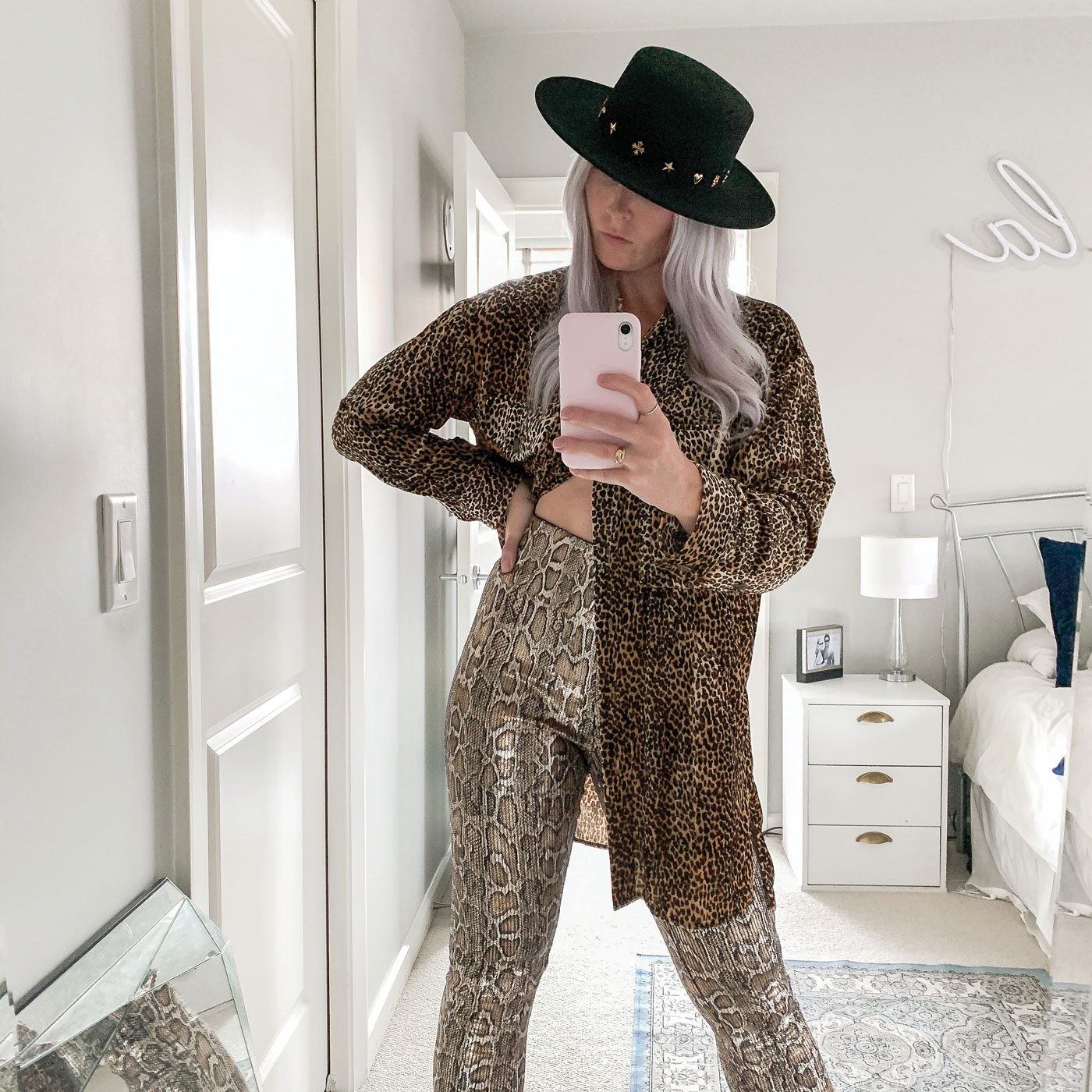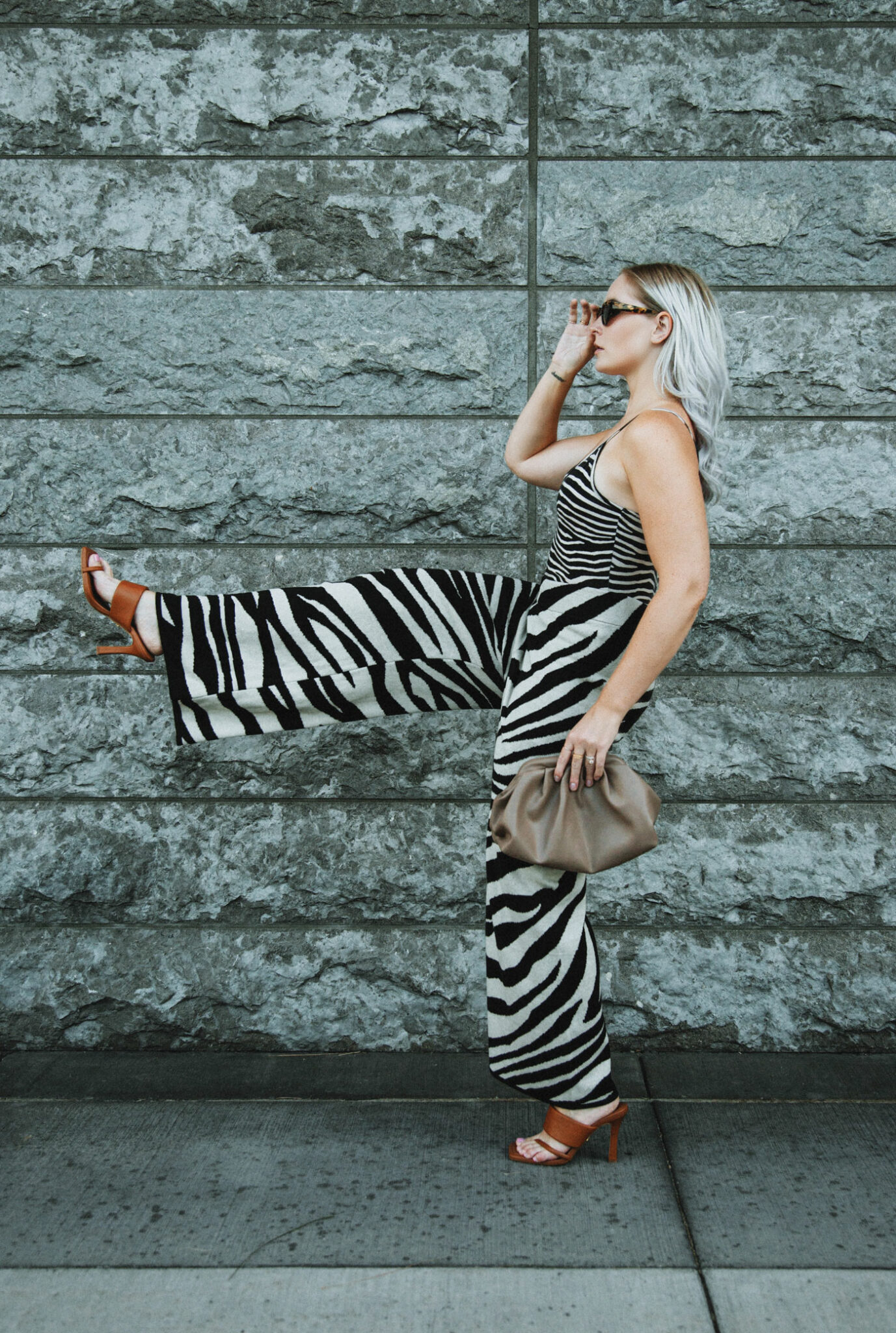 The shift from in-person to online interaction and the effect that has on how people present themselves was a common theme among many of the Best Dressed alumni.
Those in the fashion and beauty industry, such as makeup academy owner and beauty entrepreneur Tara Cowles and fashion stylist Julie Roth (both Best Dressed class of 2020) were already using Instagram to promote their businesses and their personal brands. Roth says that COVID-mandated isolation gave her the space to become more mindful about what she was putting out on Instagram. It also encouraged her to let her hair down as bit, as with her "stuff you didn't ask to see" video series, a tongue-in-cheek take on the influencer-culture staple of addressing comments from followers. As for her personal style? "I'm still wearing my sequins and feathers. That has not changed," she says.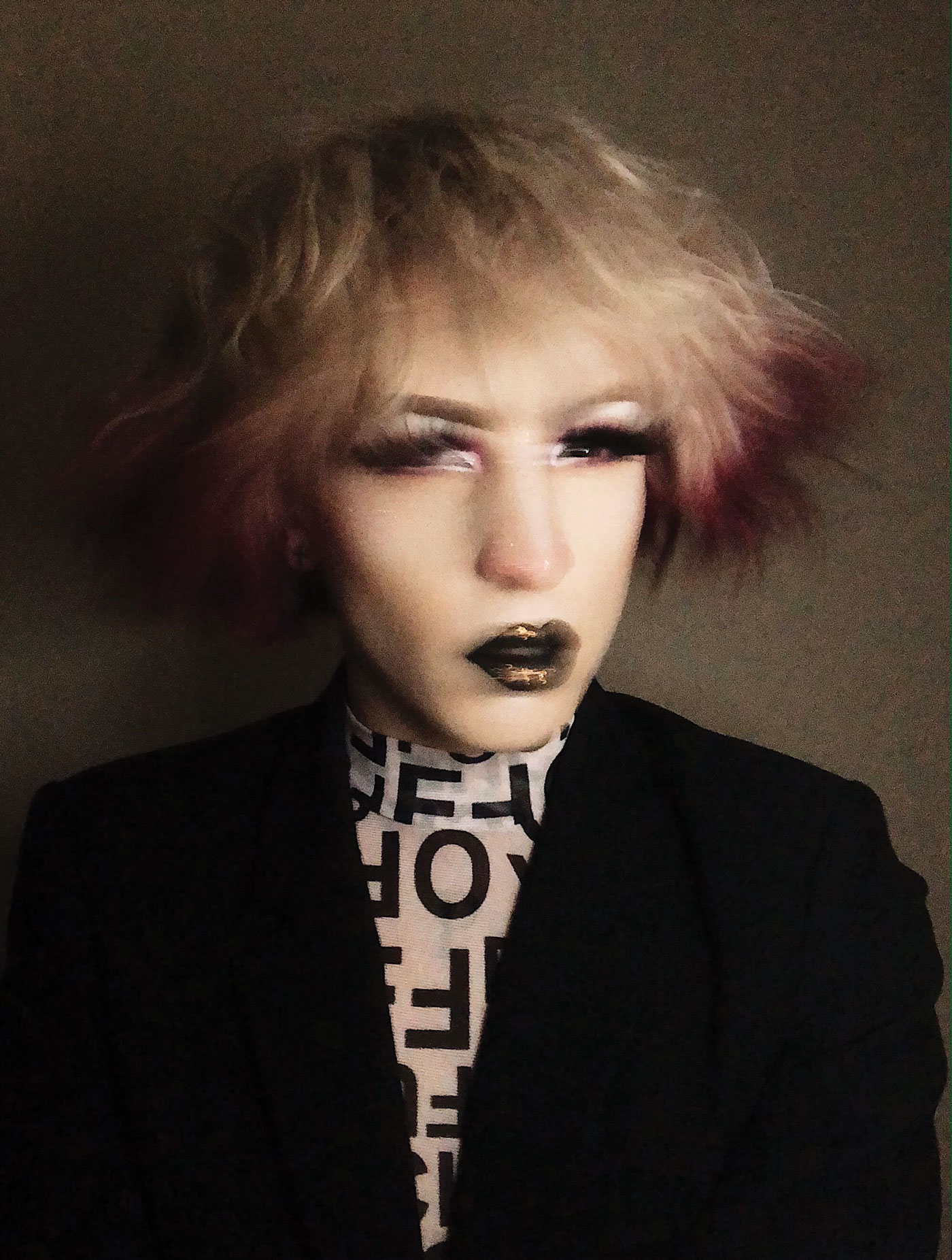 Drag queen and runway model Perla is another Best Dressed alum (class of 2020) whose Instagram presence blossomed during the pandemic. Perla is the alter ego of Paul Conrad Schneider, who himself was a Best Dressed list-maker in 2017. In Perla's case, having a visual platform during the times when live, in-person drag performance wasn't possible has kept the creative juices flowing. "It's been so cool to really pop into the digital aspect of drag," Schneider says. "It's a different creative outlet." That said, it's no substitute for the real deal. "I'm still performing every day in front of my bathroom mirror and working on so much that I'm excited to do once I can actually perform at a bar again," he says.
Schneider says he experienced a creative reawakening after embracing sobriety last fall, while the Black Lives Matter (BLM) movement of 2020 also made him consider how he — and Perla — can use their platform to be more effective advocates for the Black queer community, queer community and Black community. Inspired by BLM, Schneider dropped the stage surname "Coddington" after namesake Grace Coddington, the legendary former creative director of American Vogue, was revealed to have racist decor pieces displayed in her home back in 2019. "As much as I love fashion, and Coddington was such a reference to that, I think it's important to address it and grow past it," Schneider says. Perla's core identity as a "fashion queen" hasn't changed, however. "I've definitely been playing around a lot more with makeup now that I have the time, and it's been fun just getting to experiment, but first and foremost, Perla is fashion," he says.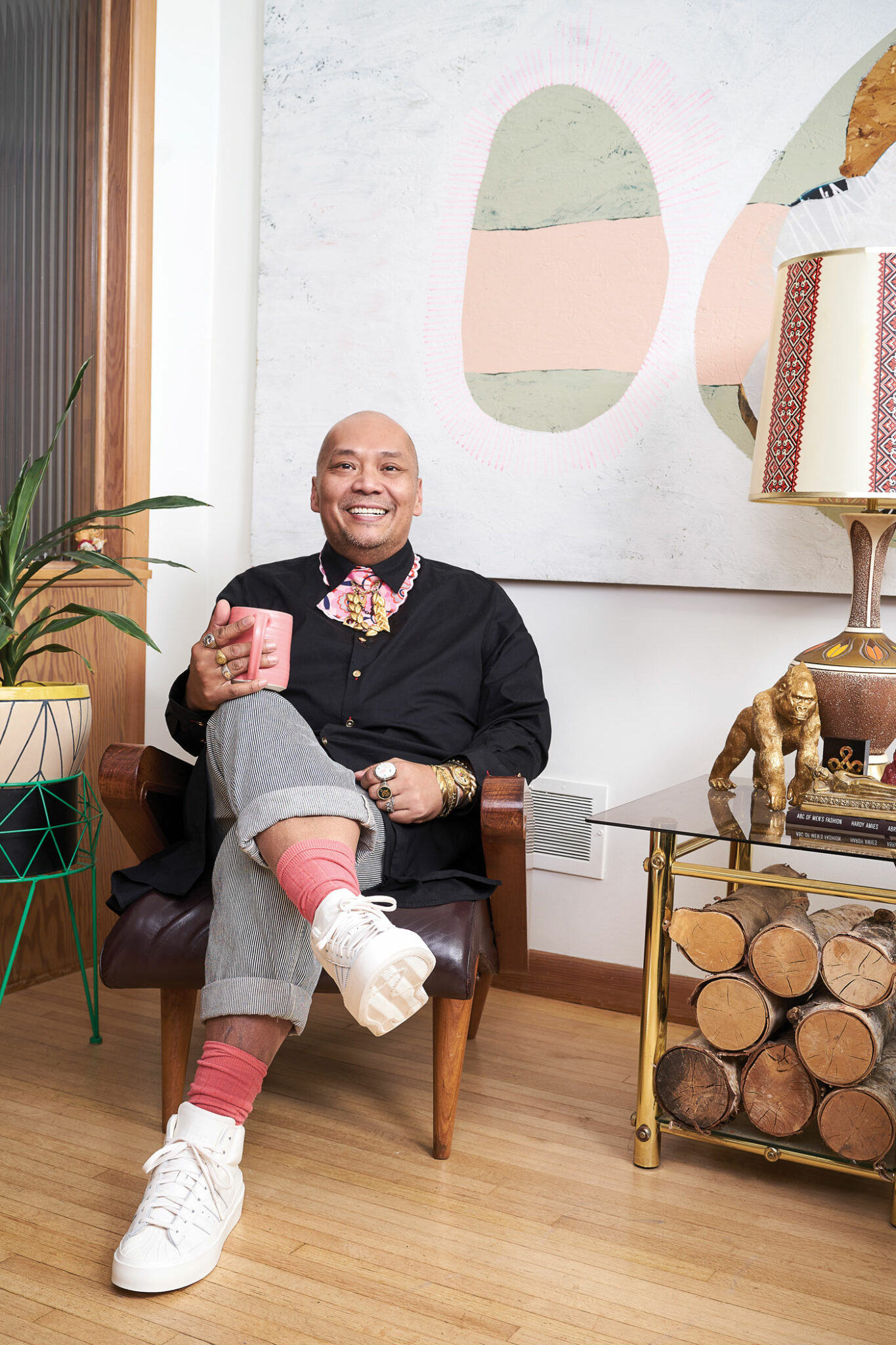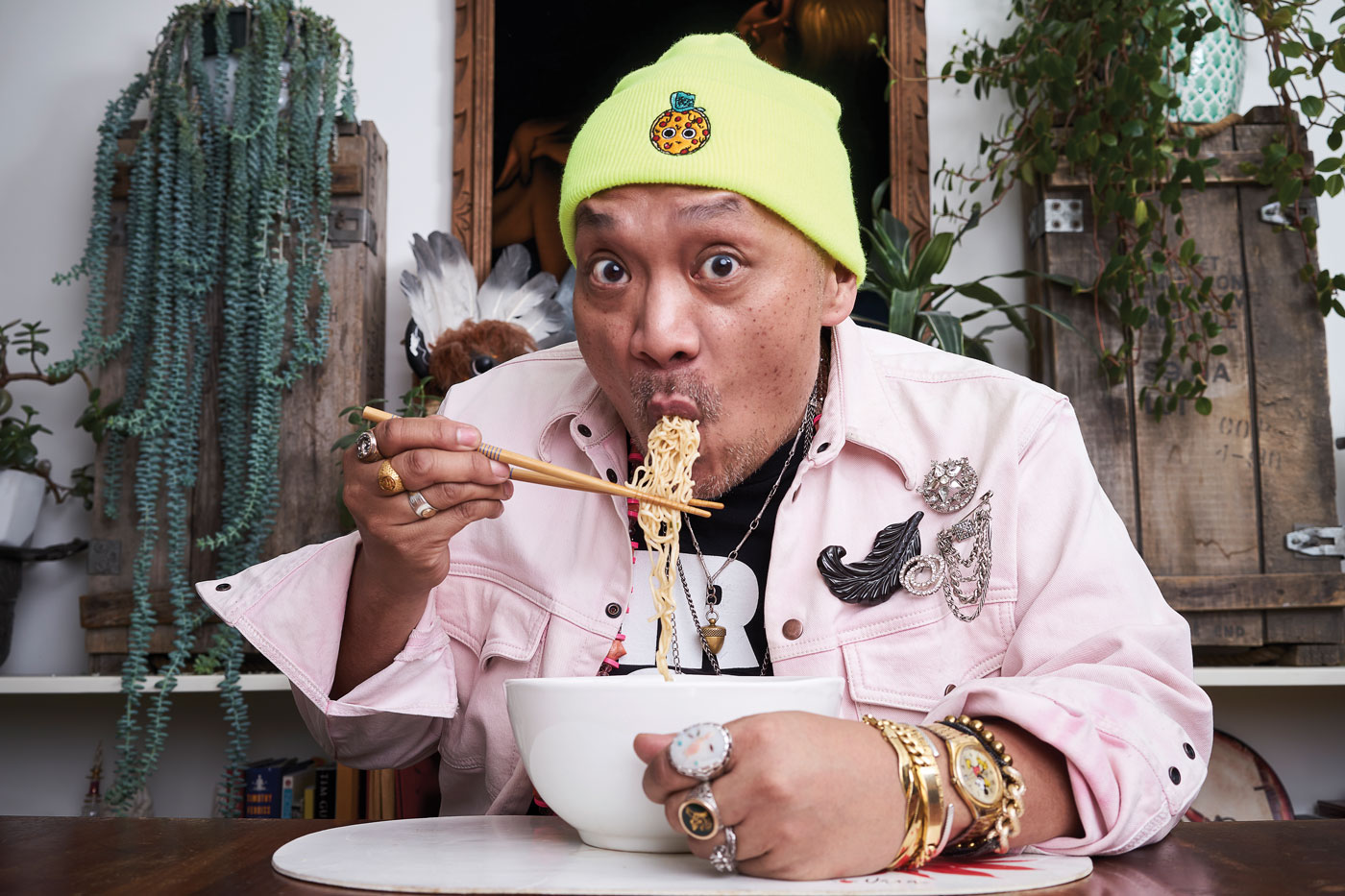 Other alumni also spoke of their style gaining a greater sense of purpose. "Through the last year with Black Lives Matter, with people of colour, with trans movements, there's so much that has happened in society about not letting people tell you what you should be thinking," says stylist and jewellery designer Carl Abad, a Best Dressed honouree in 2020. "Not having to dress for other people's eyes and just dressing for myself really made me explore my personal style," Abad says. "It's evolved into being a little bit more outrageous, if you can believe that."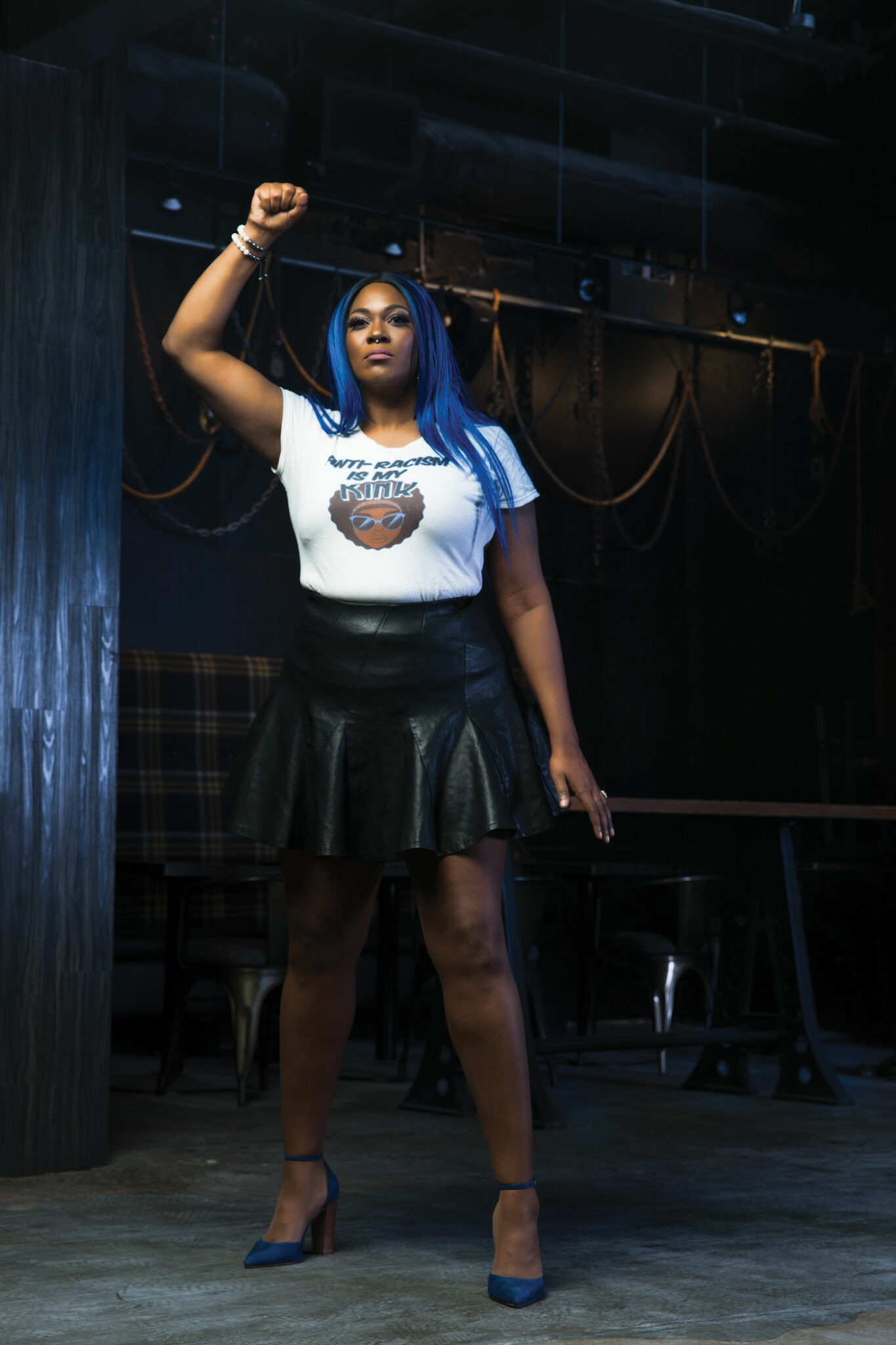 Adora Nwofor was celebrated in the 2017 Best Dressed list, rocking her signature '70s-inspired glam style. A comedian, model and public speaker who is also the president of Black Lives Matter YYC, Nwofor has long understood the relationship between fashion and activism and finds that the events of the past year reinforced that connection for her.
"I have an activism wardrobe," she says, which can be brash and attention-grabbing or more somber and dialed back, depending on the cause and the event. "Fashion has always been a way of connecting to your community, or expressing what's happening," she says. "I don't think that it is something that people should shy away from. True style is personal, it's your personal expression, and you should never be asked to separate from it. That is something that's very valid and important in our world."
Life in pandemic-mandated lockdown didn't change Nwofor's style, but it did force her to consider what it means to make an entrance. As an outspoken Black woman standing more than six feet tall — not including the rose-gold platform heels that she doesn't need an excuse to wear — Nwofor has always been able to command any room with just her physical presence. That presence doesn't exactly translate the same way through the confines of a computer screen. "I for sure had to re-evaluate what entering a space looks like," Nwofor says.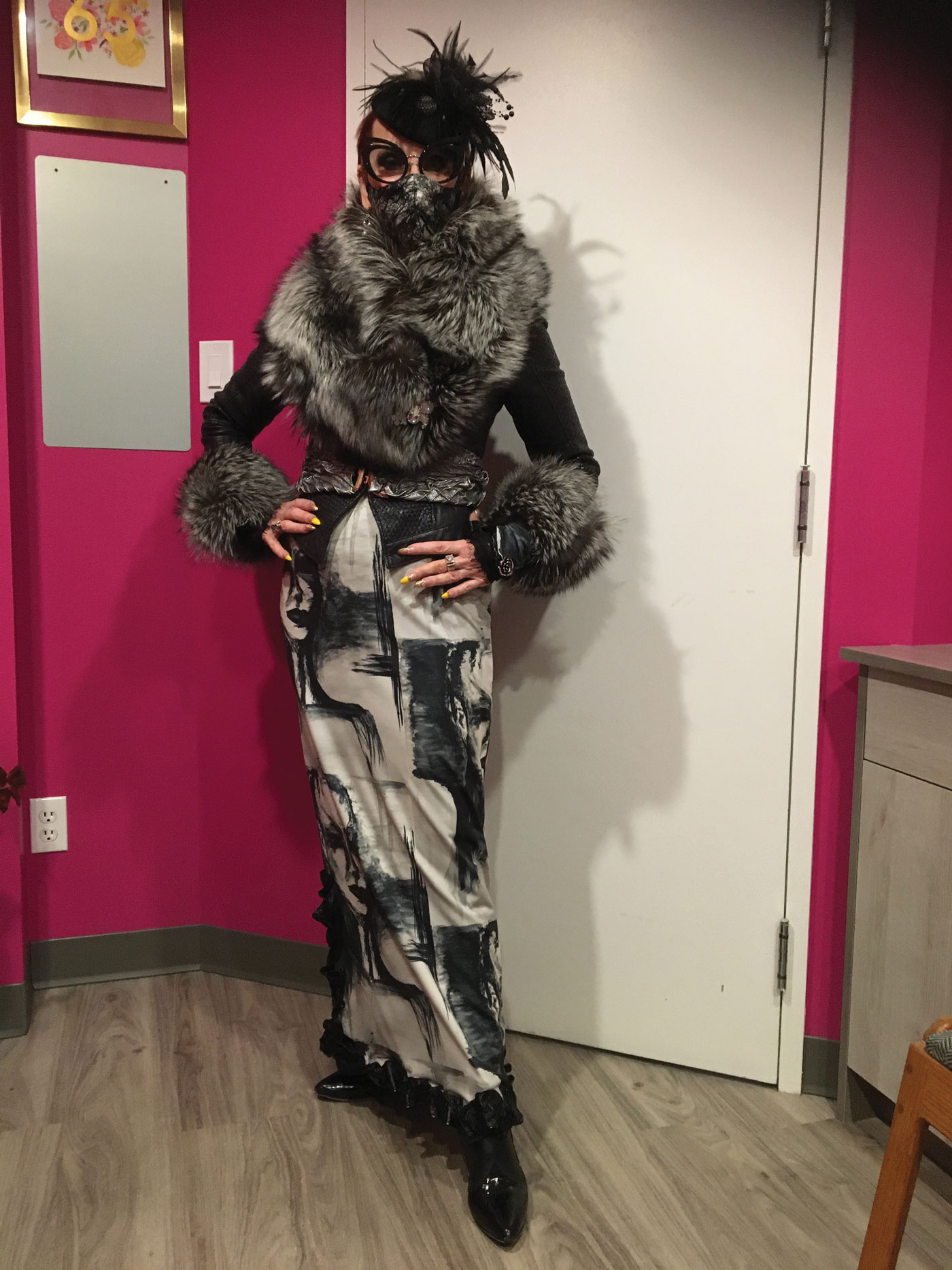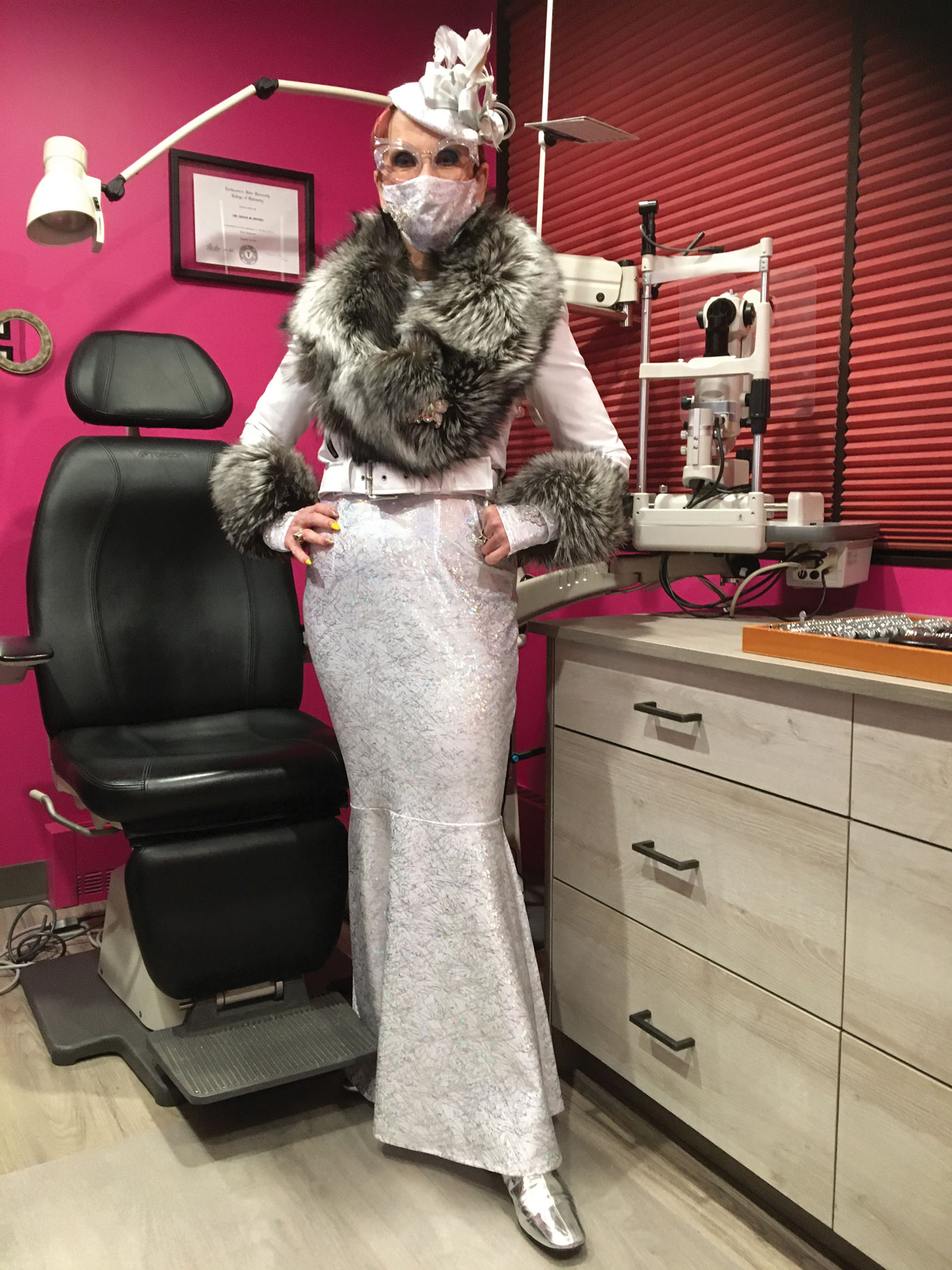 If there's anyone who knows a thing or two about commanding attention, it's Dr. Diana Monea, the flamboyant optometrist-entrepreneur-philanthropist whose dramatic custom gowns topped by exquisitely crafted millinery and bedazzled eyewear burst forth from the pages of the 2018 Best Dressed issue.
The year 2020 was supposed to be a big deal in the eye care field, so Dr. Monea, who also had a milestone 65th birthday that year, decided to write and self-publish a book about her life's story, partly so she could celebrate its release with a big splashy party that would also serve as a fundraiser for the Not In My City anti-human-trafficking charity she supports. Of course, the year was a bust for book launch parties, but it certainly didn't diminish Dr. Monea's verve for putting an outfit together. If anything, it made her double down: when life gave her a pandemic, she had a custom coronavirus-patterned dress made and topped her ensembles with blinged-out masks designed by her close friend Paul Hardy.
Dr. Monea kept her three optometry practices running throughout the pandemic and walked the walk alongside her staff on the front lines. She has always dressed for the office like she was heading to opening night of the hottest theatrical ticket in town and continues to do so. Her looks are part of her mission to bring joy to her patients at a time when many are struggling with their mental health. "That's why I called my book This Party Called Life, because we have to take the time to make sure that we know every single day is special," she says.
Therein lies perhaps the most convincing point for why style continues to matter: if you're someone who enjoys dressing for self-expression, there's no freedom in not caring. Rather, it's like watching your favourite movie with all the best parts blanked out.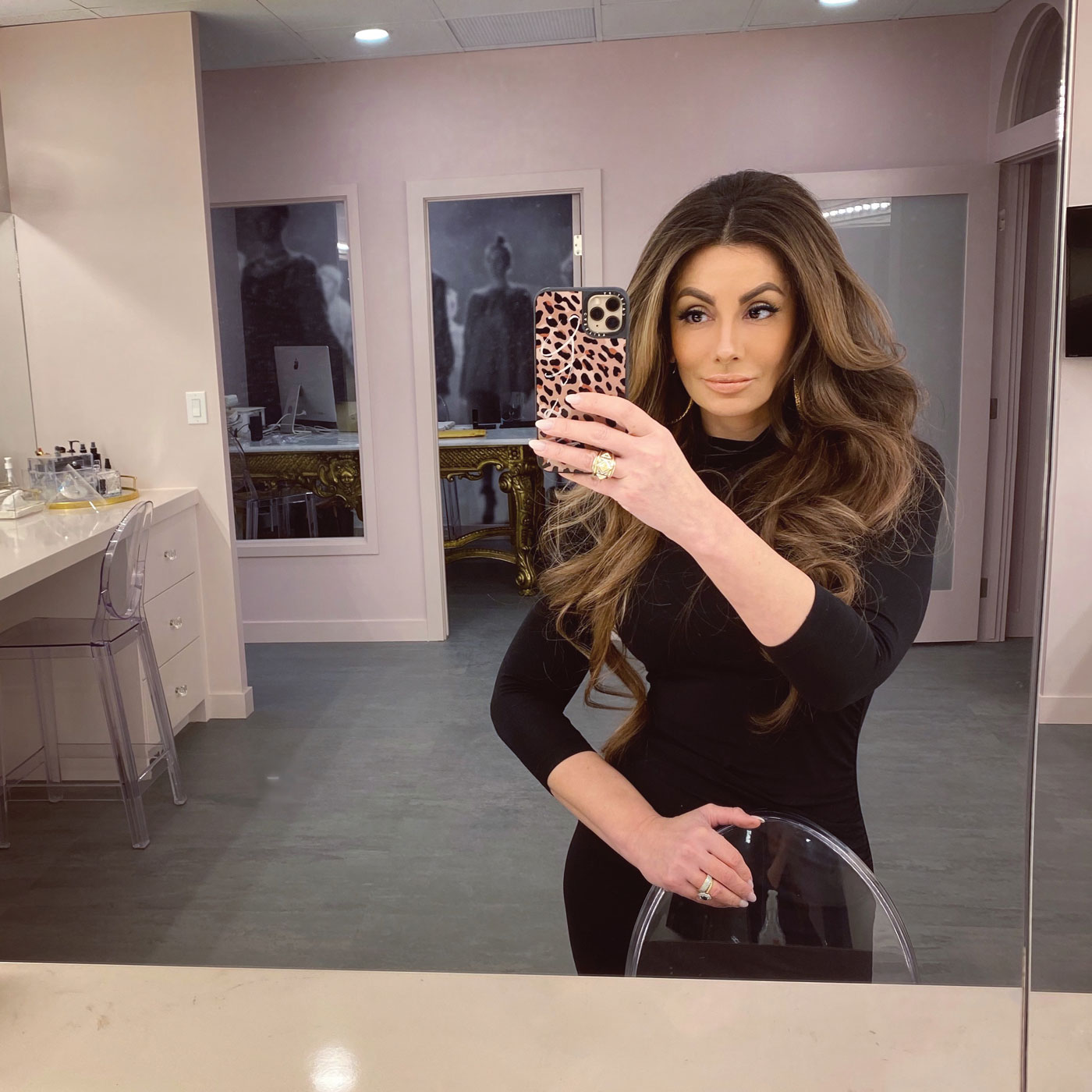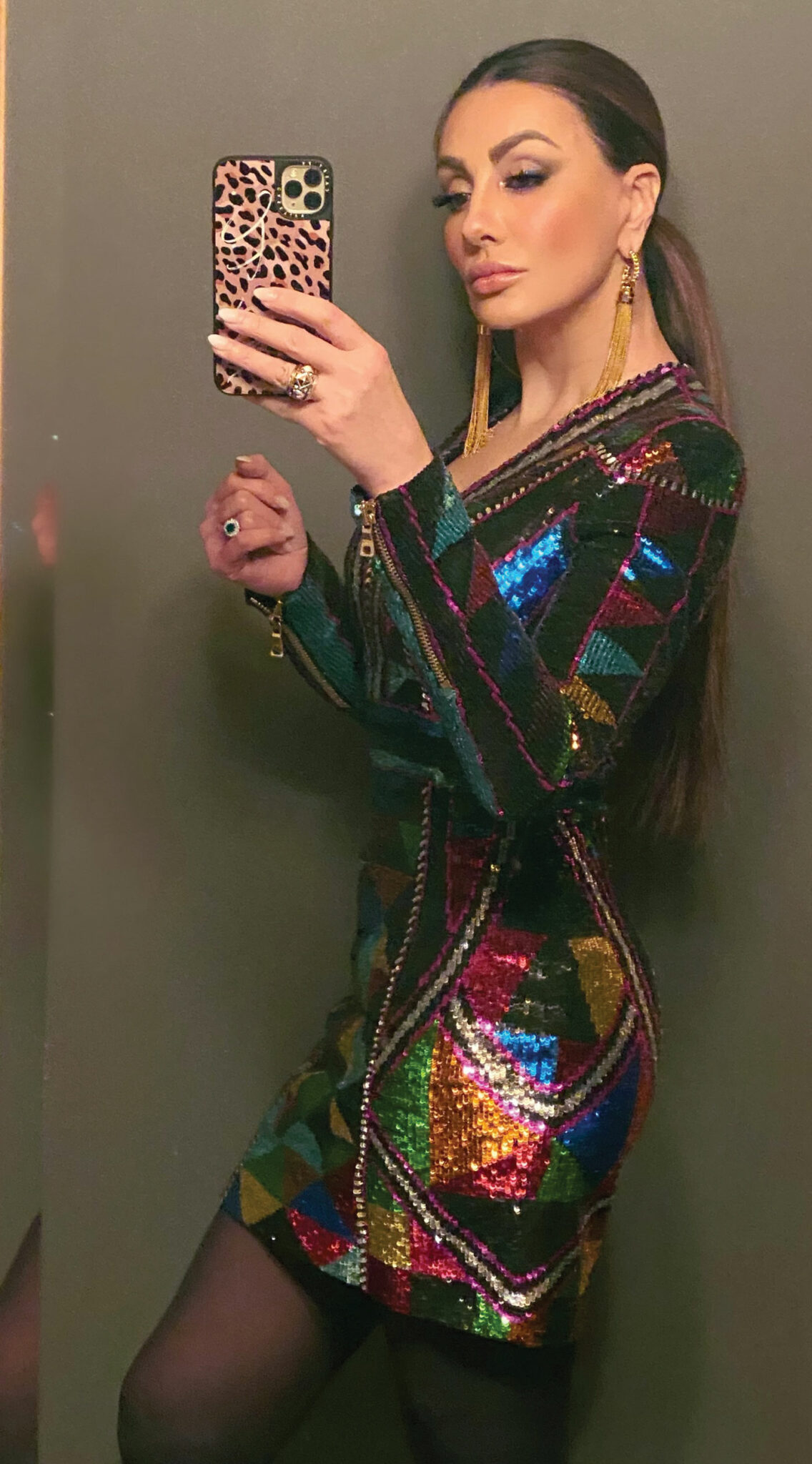 Tara Cowles says her style "relaxed" somewhat during lockdown periods last year, though for her that translated to YSL leopard-print booties rather than stilettos with her leather pants. The lack of opportunity to get dressed up and hit the town in one of the many fabulous designer pieces in her extensive closet inspired Cowles and her husband to host virtual dinner parties where dressing to the nines wasn't a suggestion. "We actually said to people, 'this is a dinner party, so you're not allowed to come in your sweatpants and no makeup to dinner,'" she says.
Her beauty routine, of course, has remained constant, even while working from home. "Doing makeup every day is still important to me to feel like me," she says. "I enjoy doing makeup and trying different colours. It's still a part of who I am."
What those who call for an end to fashion are missing is that great personal style isn't just window dressing, it's an expression of what's inside. Just as an artist shouldn't stop creating art just because the gallery closes, personal style doesn't just disappear when there's nowhere to show off an outfit. "For me, and I know for a lot of fashionistas and stylists in the city, our wardrobes are our creative outlet," Roth says. "And so, for those individuals who are not in fashion, this is a great way to try that out and have that freeing creative experience." These days, you'll find Roth pairing her sweatpants with heels and a trench coat. And jewellery. Lots of jewellery. "I still wear all my rings," she says. "When you're on FaceTime, if you're a hand talker like me those rings really sparkle."