For now, social distancing doesn't mean you have to stay inside 100 per cent of the time. There are still a few permissible ways to venture out as long you are responsible. One of these is to hop in the car and take a sightseeing tour of public artwork in Calgary. For our purposes, "public artwork" will refer to pieces located in outdoor areas, not necessarily publicly funded works.
We've created a map that includes sites documented by our Work of Art correspondent Katherine Ylitalo and a few other easily visible works. The route map is below, as are teaser descriptions for each work that link to any relevant articles about the artwork.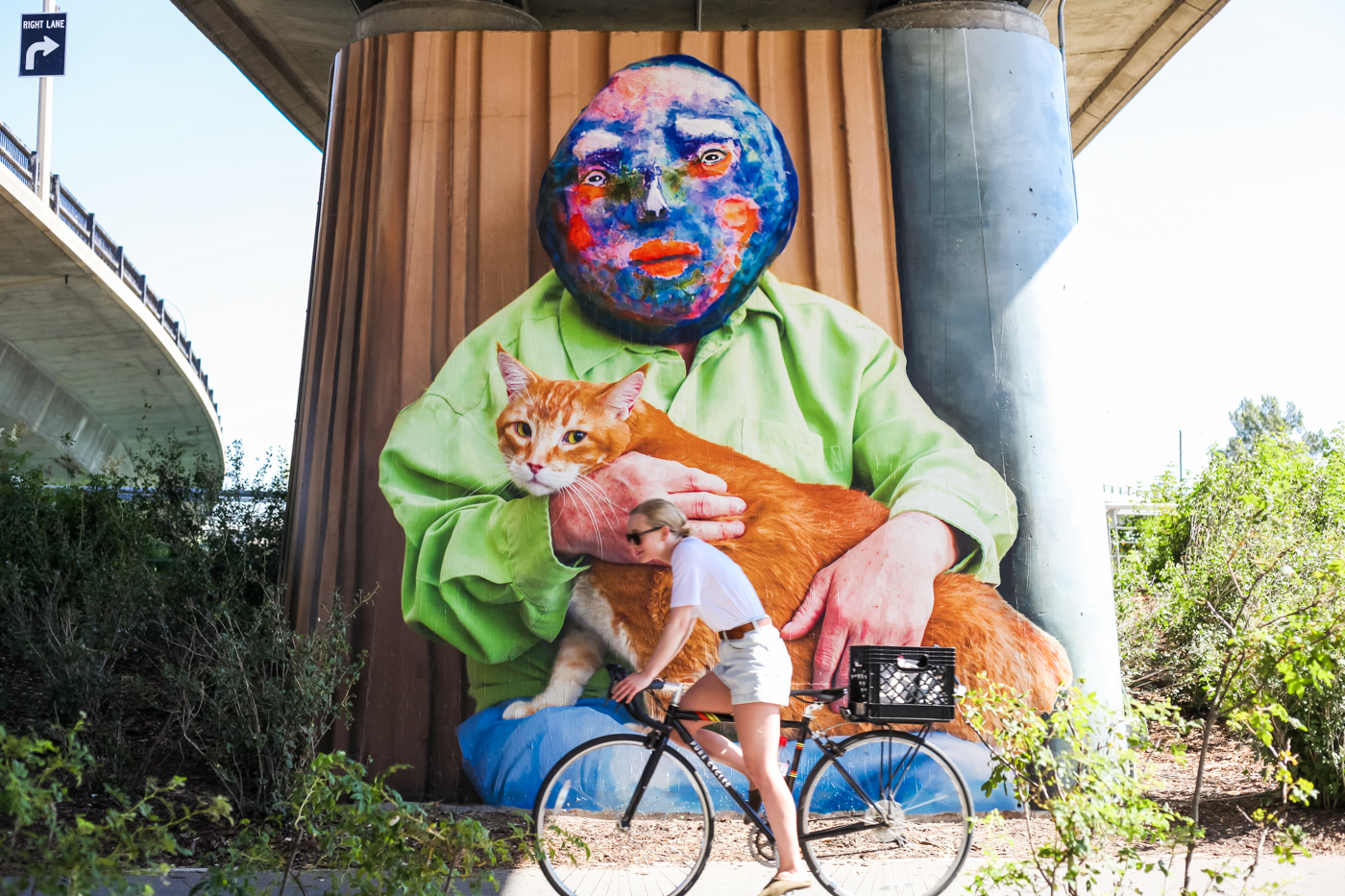 Like any good work of public art, Katie Green's photo portraits along the RiverWalk are divisive. Some have called them "creepy," but they surely wouldn't feel that way if they knew the story behind them. Green worked directly with East Village community members to help them tell their personal stories through mask and photography. The clearest views from a car are in Calgary Parking Authority (CPA) zone 1863 next to the Simmons Building.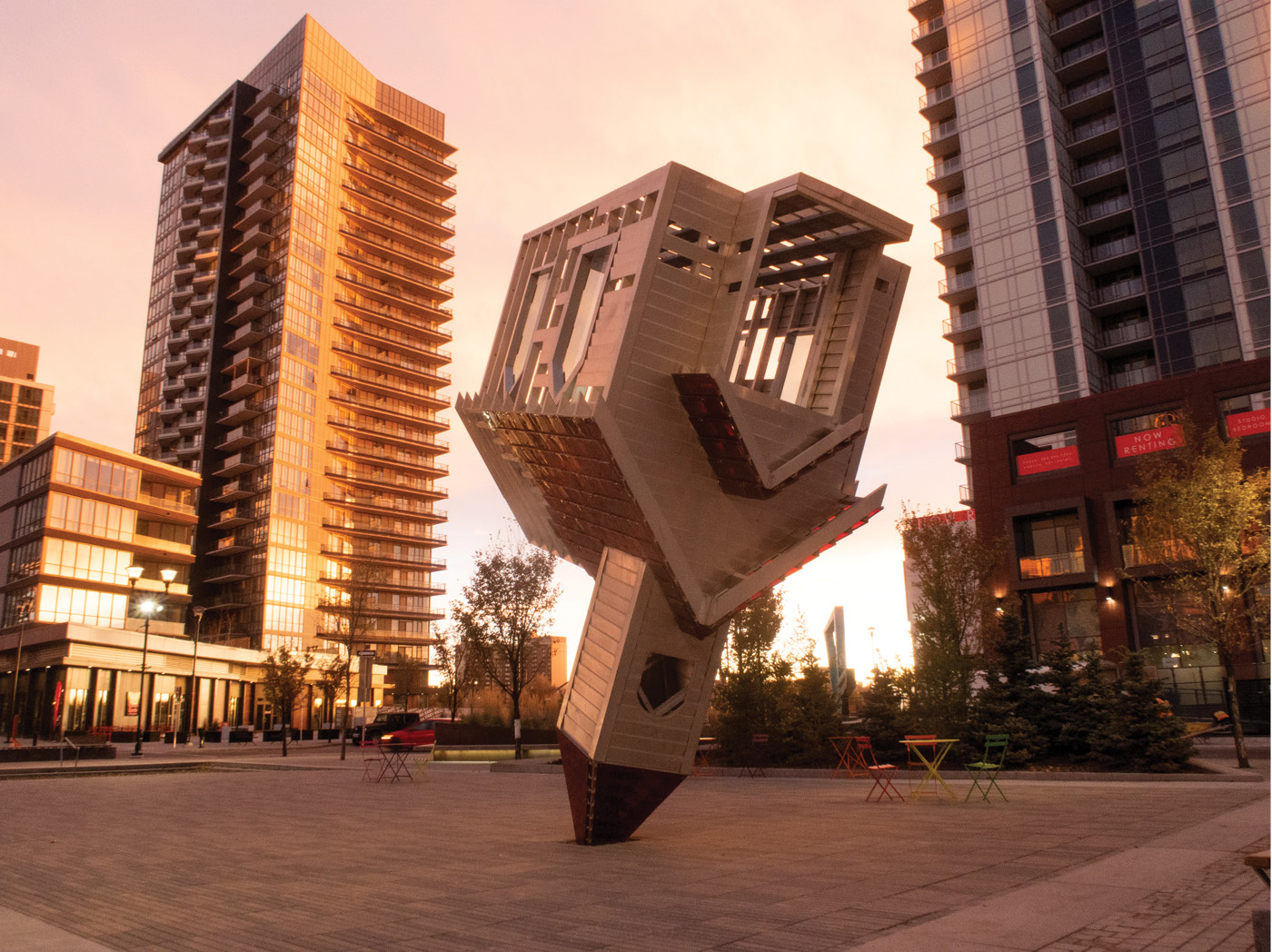 Again, controversy. To title a sculpture of a turned-upside-down church Device to Root Out Evil is certainly a choice, and it's one that Calgarians seem to enjoy. Oppenheim's iconic work was previously displayed in Ramsay, traveled the globe and returned in some incarnation to East Village last year. As we previously covered, his intent for the work may not be what it seems. Device to Root Out Evil is located at 5th Street Square in East Village, and the best place to park is in CPA zone 2359.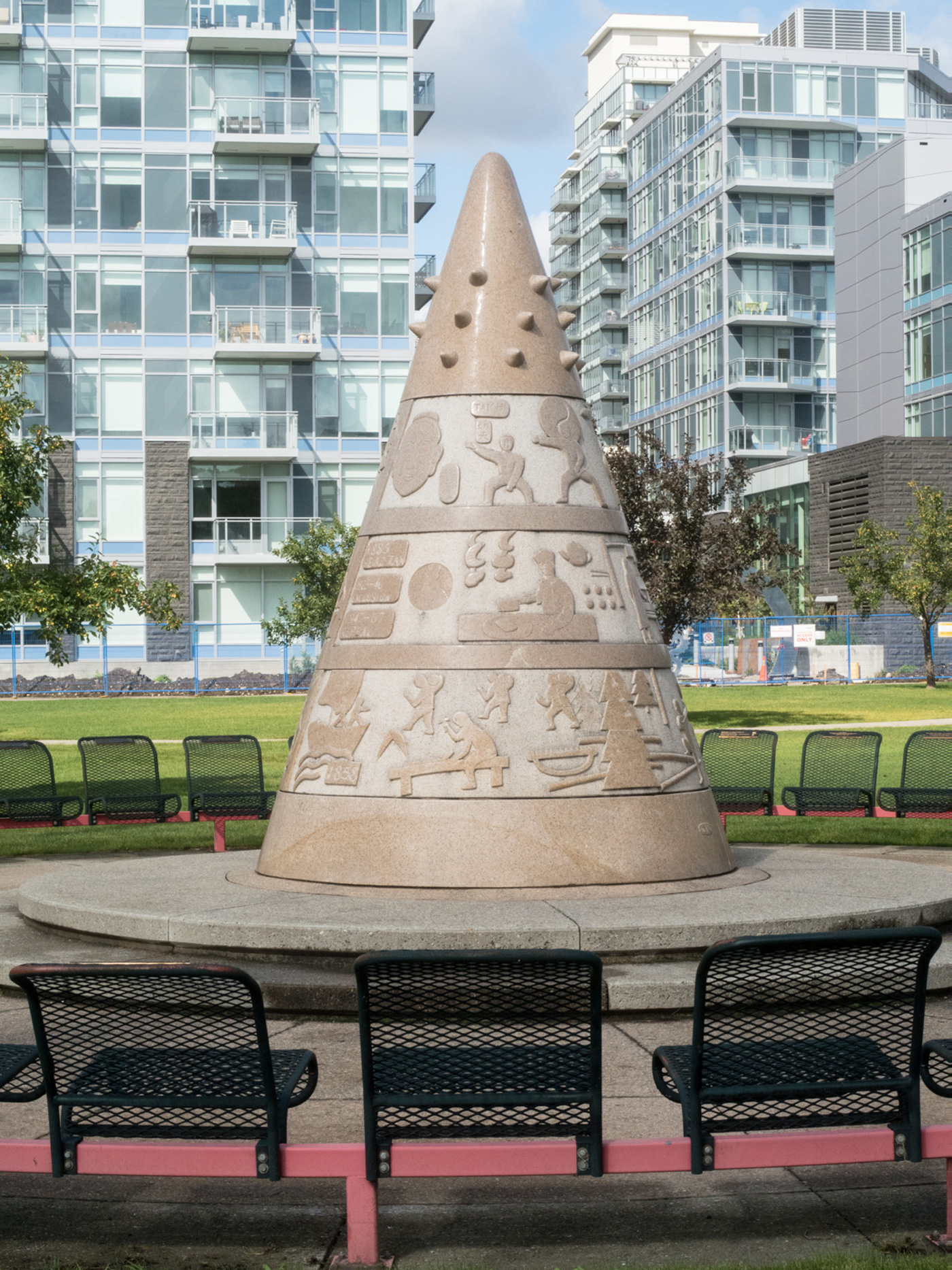 Sien Lok Park connects Chinatown to the Bow River and is home to Chu Honsun's five-tiered stone sculpture In Search of Gold Mountain. Normally we'd encourage you to take one of the seats surrounding the work, but for now you can simply enjoy a vista of the park, artwork and river safely within your vehicle at Riverfront Avenue and 1 Street S.W. Use CPA zone 1022.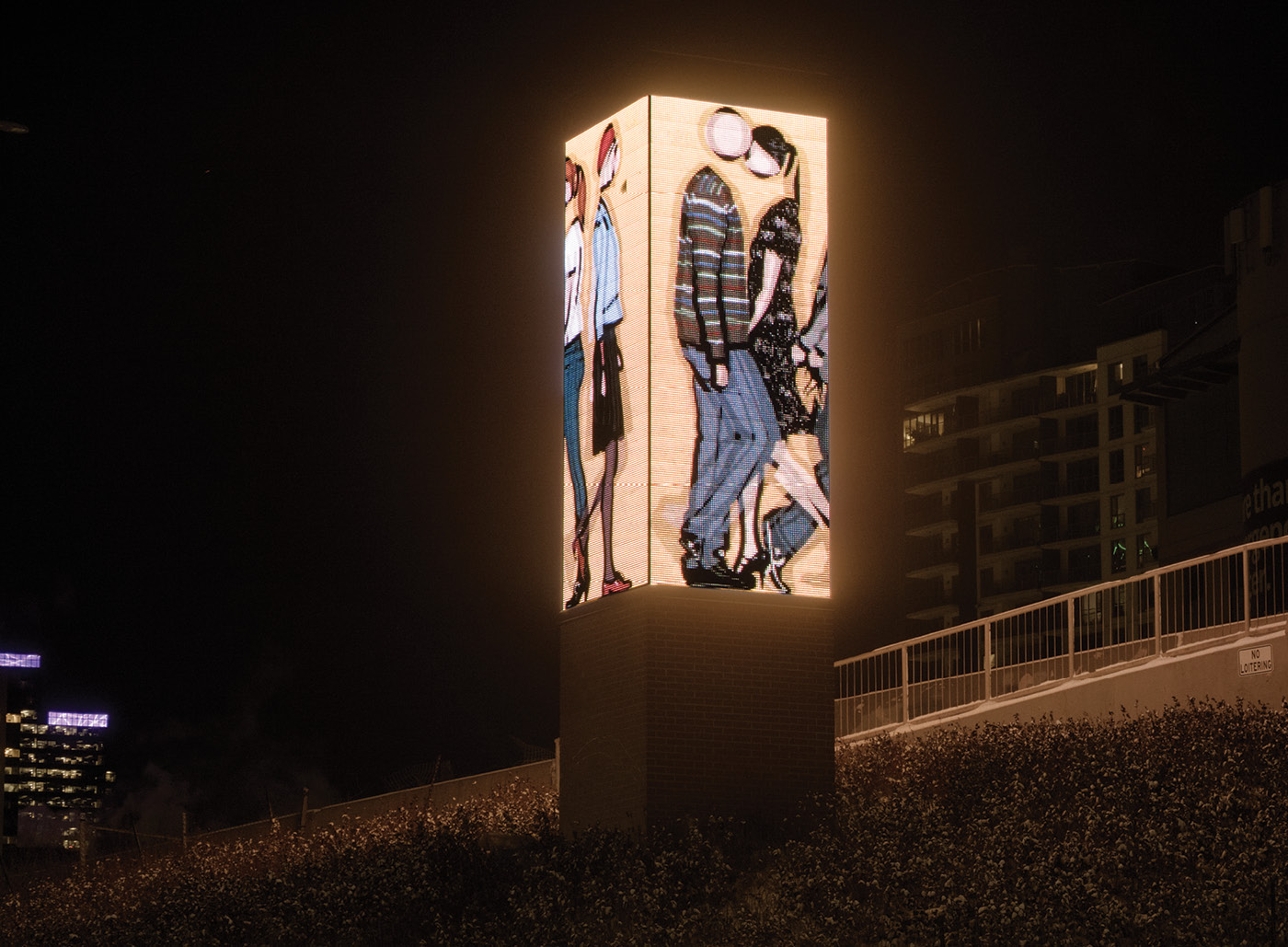 While it may feel like an episode of Black Mirror to gaze upon animated images of people out and about during self isolation, a stop at Promenade is a good time to remember what it feels like to walk down bustling streets without a care in the world. Promenade is displayed at the corner of 4 Street and 5 Avenue S.E., and you can see it well from quite a distance away. Choose your own adventure for parking based on the view you prefer, but the closest spot is CPA zone 1845.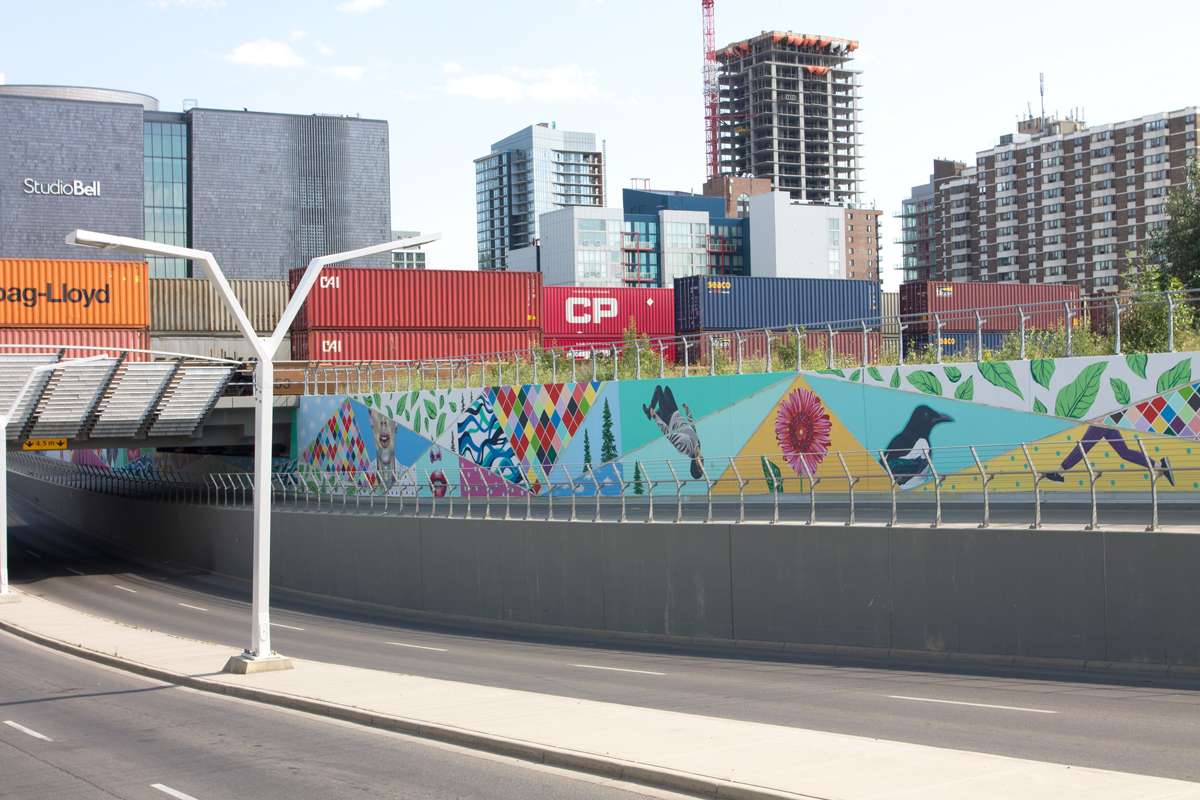 You won't be stopping to admire this one on a car trip because it is located along the 4 Street S.E. underpass, but the vibrant, playful mural will be visible during your journey to see other sites on this list. We suggest planning it for before or after your stops in East Village.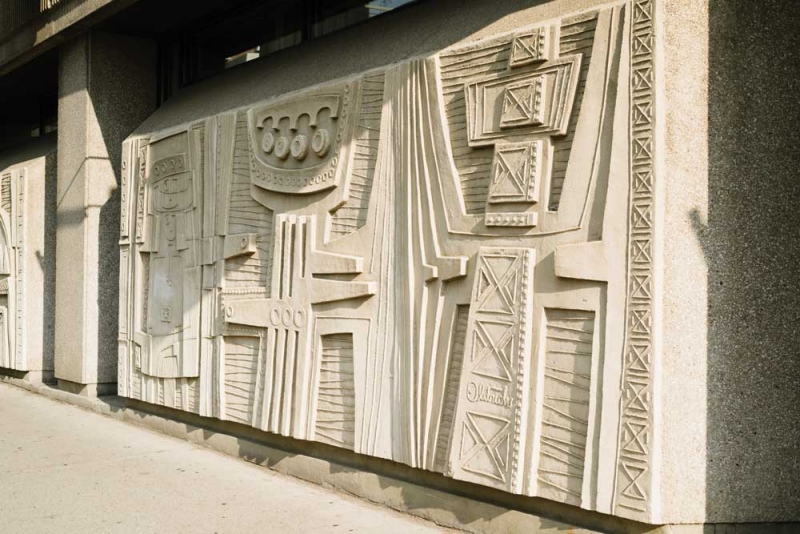 This three-panel concrete mural on the southern facade of Glenbow shows different layers of Calgary's past. Installed in 1975, its Brutalist-style is similar to popular architecture of the time, but also depicts a cowboy that nods at our region's agricultural roots. Park on 9 Avenue just ahead of its intersection with 1 Street S.E. in CPA zone 2525 for the best view.
Wonderland by Jaume Plensa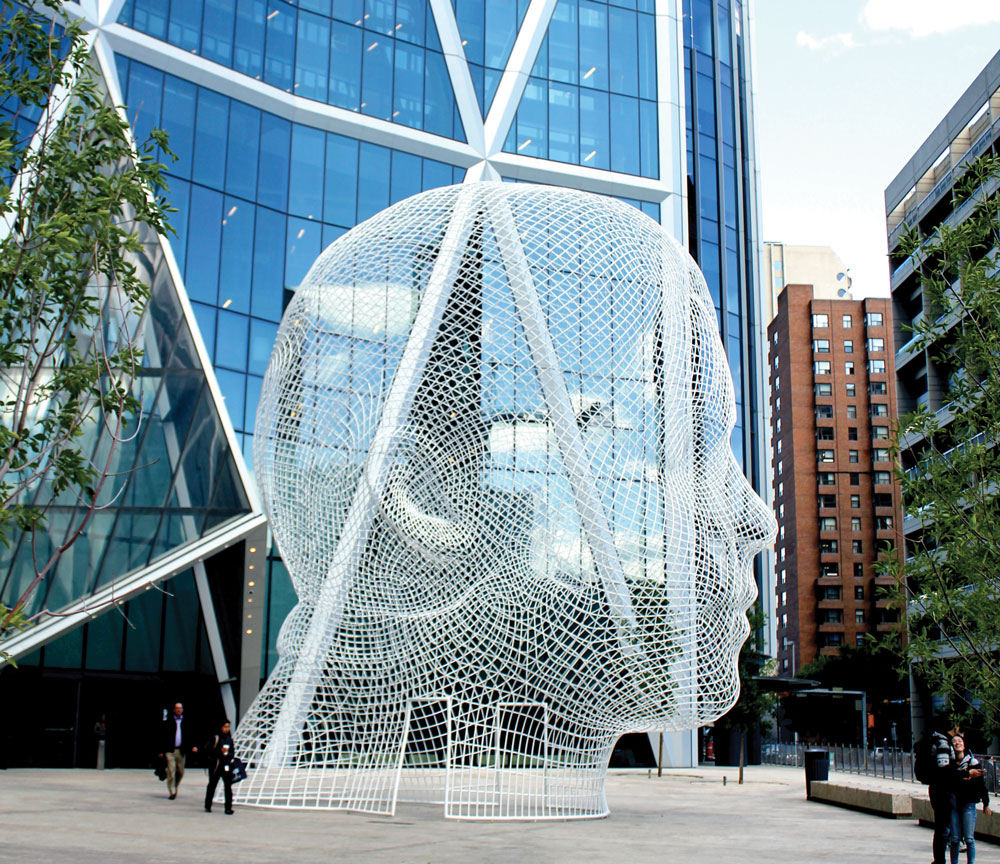 No public art tour of Calgary would be complete without a stop at the iconic Wonderland by Barcelona artist Jaume Plensa. Erected in front of the Bow Tower, the 12-metre-tall sculpture of a young girl's head made from white bent wire is one of the city's top selfie destinations. There's primo parking for this one on 6 Avenue S.E. right in front of the sculpture. Look for CPA zone 1803.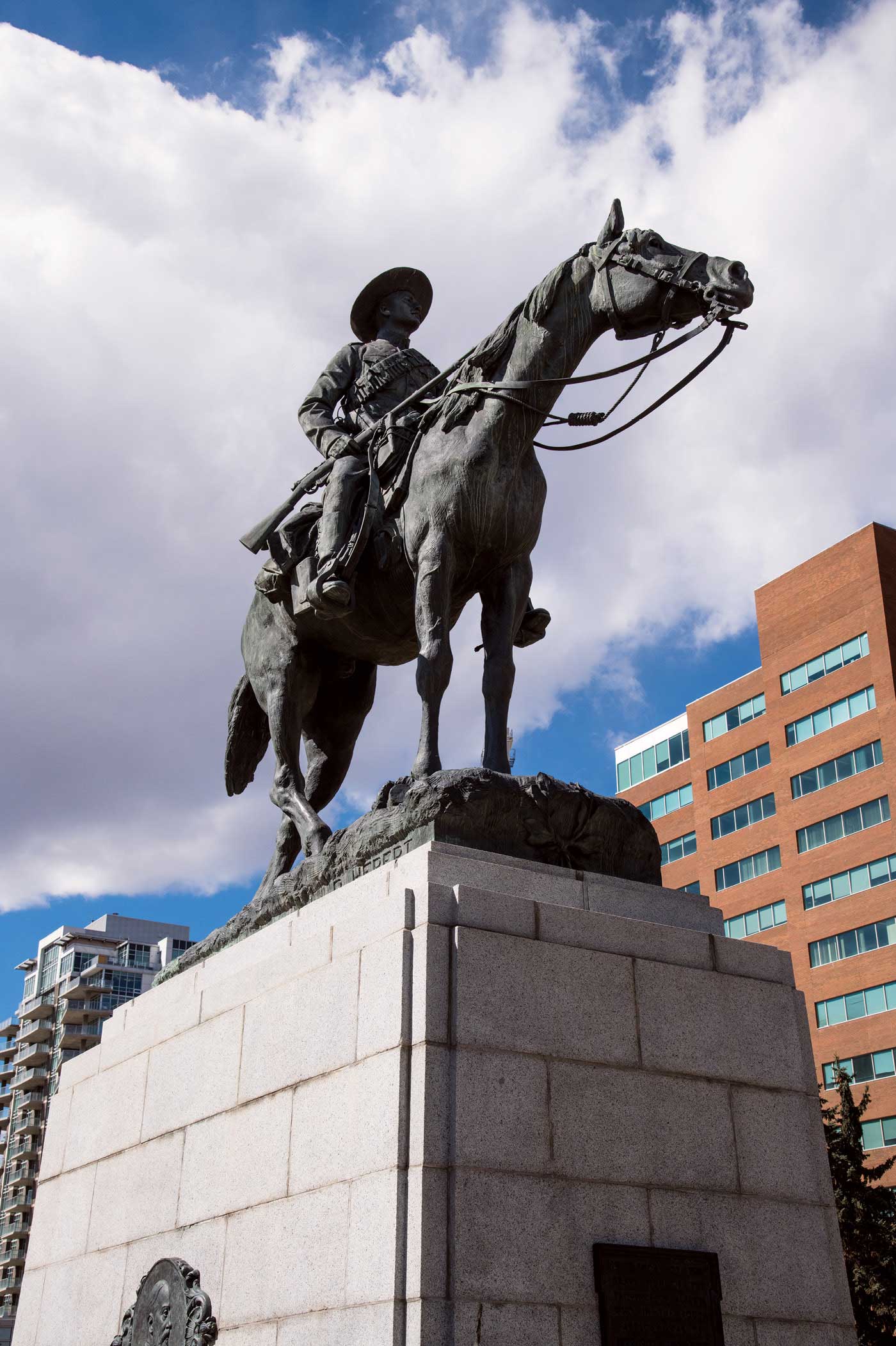 On the 4th Street entrance to Central Memorial Park lies a statue depicting an anonymous soldier from the under-remembered Boer War. The work represents collective sacrifice and grief, something especially relevant to the world today. The best view is from Calgary Parking Authority's stall 3403 on 4 Street between 11 Avenue and 12 Avenue S.W.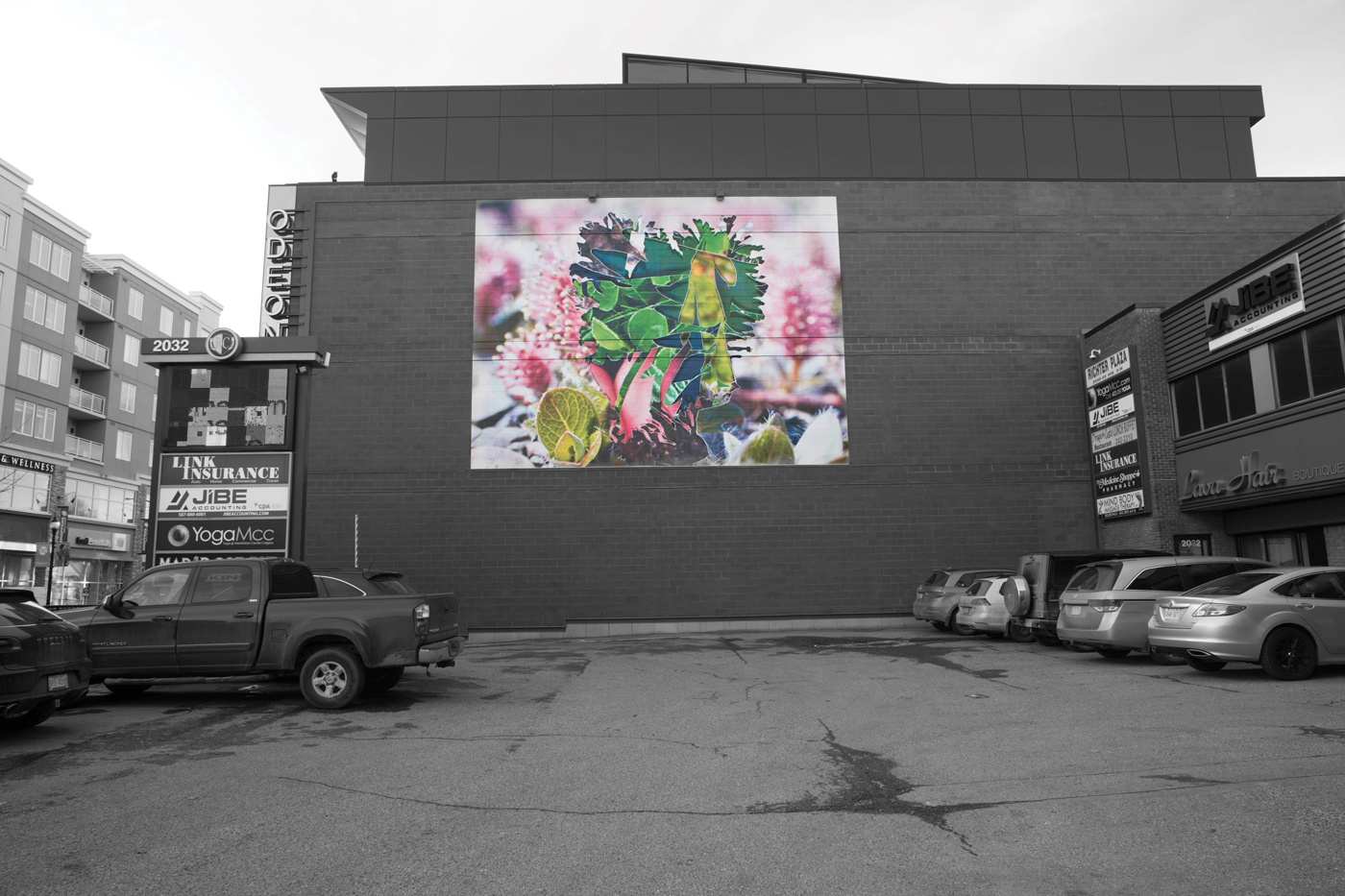 This photo-based digital output of the Barrens willow plant on vinyl is conveniently located in a Marda Loop parking lot. Themes here include ecological conservation, life's perseverance and advertising. You can see Absentia from one of the free parking stalls at The Odeon Building in Marda Loop.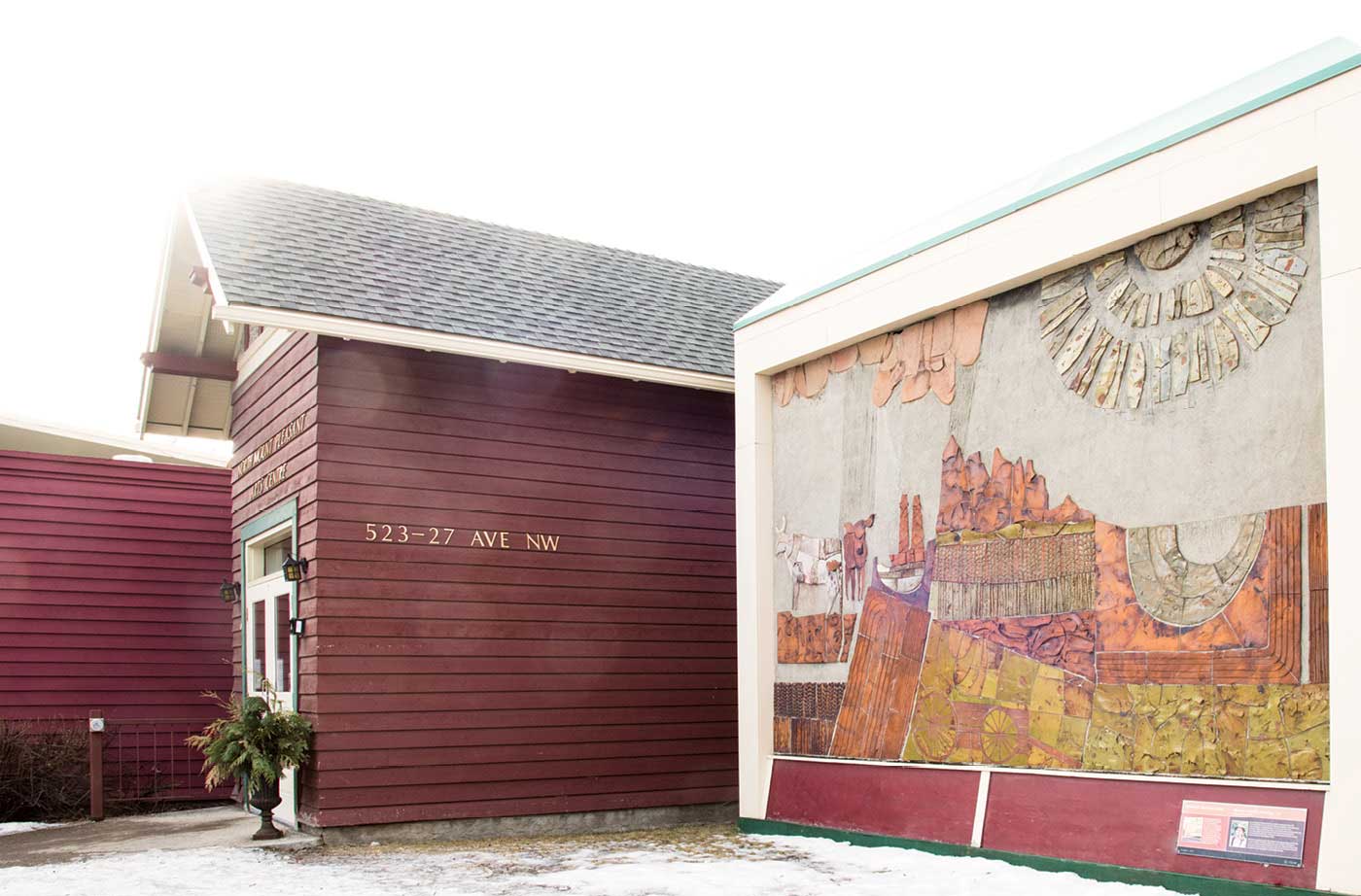 This mural from the 1960s was nearly a victim of demolition before the City saved it and relocated it to the North Mount Pleasant Arts Centre. Previously displayed close to Peter's Drive-In, the work portrays a simpler time in Alberta through its depictions of cattle, oil and wheat. The mural is on the front wall of the building and is visible from free street parking directly outside.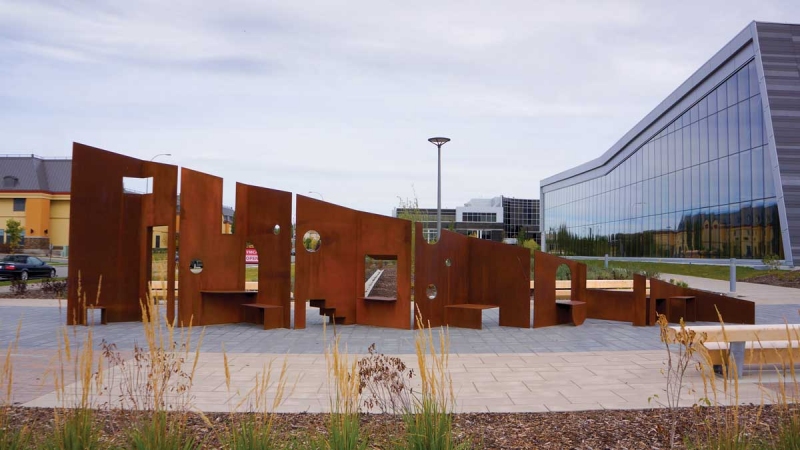 Adad Hannah worked closely with community members when developing the plan for The Fold, a 130-foot long wall-like sculpture made from weatherized steel. Located at the Quarry Park Recreation Centre (operated by YMCA), it's easy to see from free street parking on Quarry Park Road S.E.