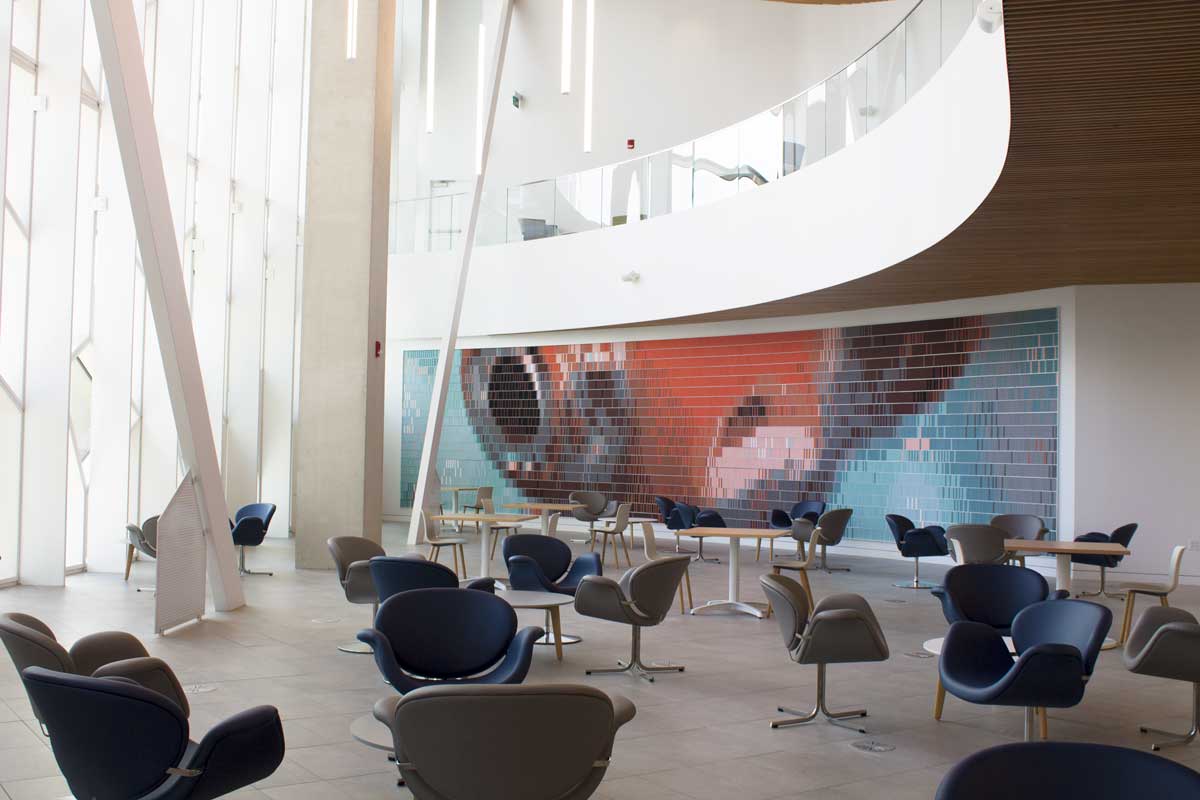 Title: FISH, 2018
Artist: Christian Moeller
Medium: Cloth-covered books, shelves.
Size: Approximately three metres by 14 m.
Location: New Central Library, 3rd level, 800 3 St. S.E.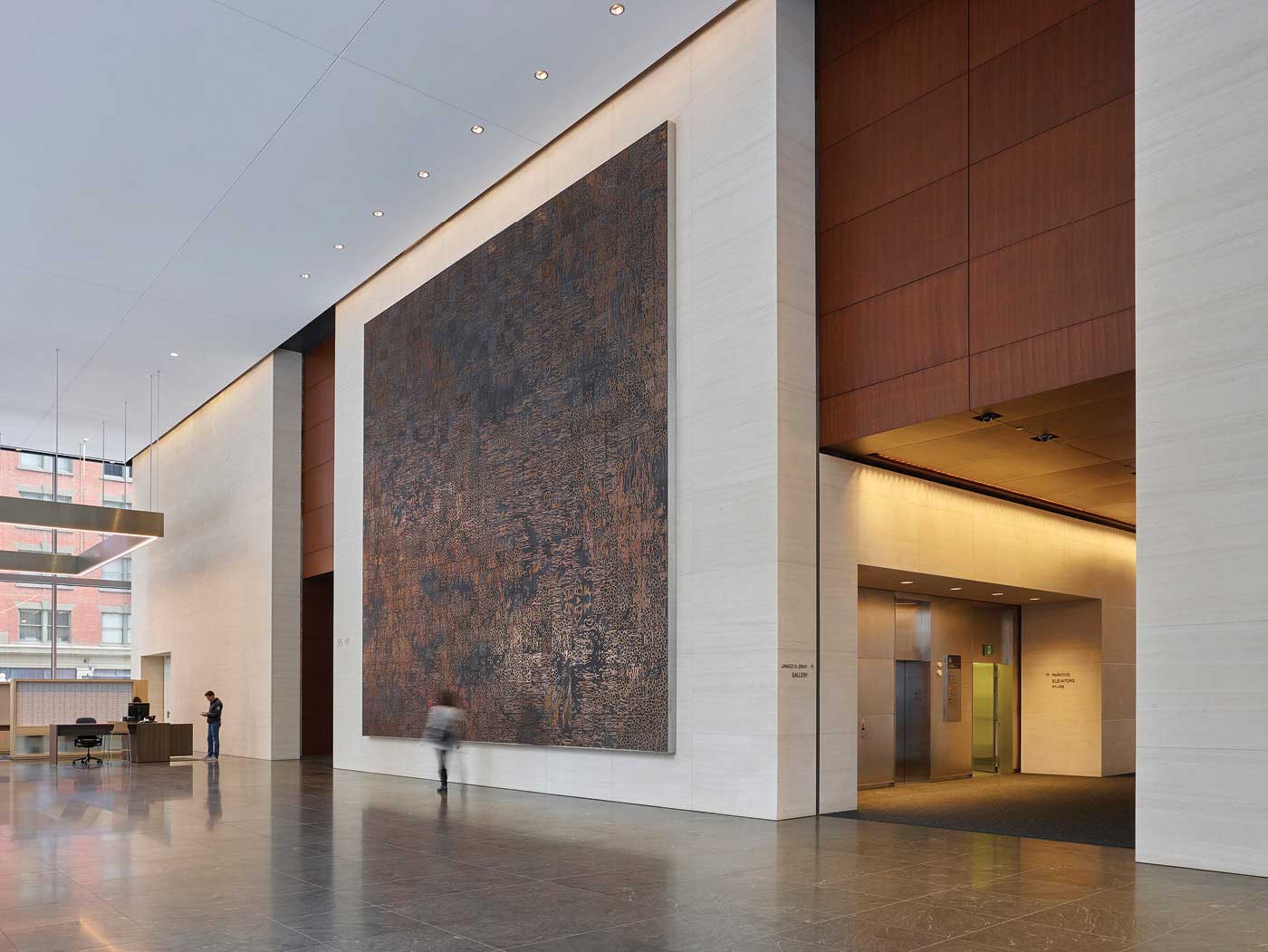 Title: The Forest and The Trees, 2017
Artist: Micah Lexier
Art Consultant: Rina Greer
Project Manager: Stefan Hancherow
Medium: Cast aluminum tiles, bronze-coated with a patina finish.
Size: 8.4-by-8.4 metres; each individual tile is 24 centimetres square.
Location: Brookfield Place Calgary, 6th Avenue North Tower lobby, 225 6 Ave. S.W.
Note: The Trees, a companion piece by Lexier, hangs in the James K. Gray Galleria on the south side of the building. It is based on a blown-up detail of one of the tiles of The Forest and The Trees.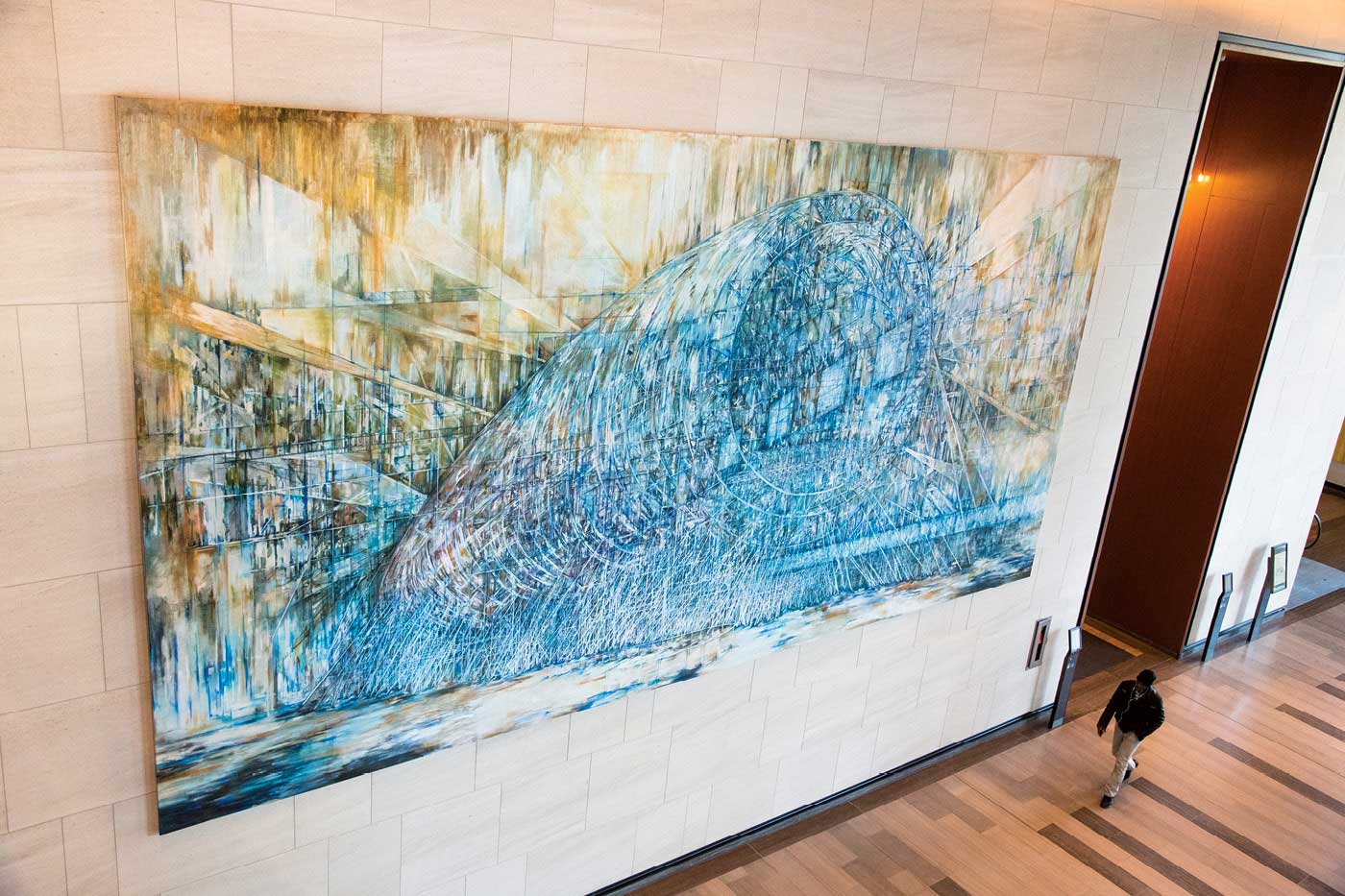 Title: Glimmer (Zeppelin), 2016
Artist: Alison Norlen
Medium: Mixed-media on canvas.
Size: 490 cm by 978 cm.
Location: Main floor, Calgary City Centre, 215 2 St. S.W.
Note: Glimmer (Zeppelin) was commissioned by Cadillac Fairview with the assistance of art consultants Stephen Smart and Wayne Baerwaldt. Nineteen works of art, most by other Canadian contemporary artists, can be viewed in the building's public spaces with guide booklets available from the main lobby security desk.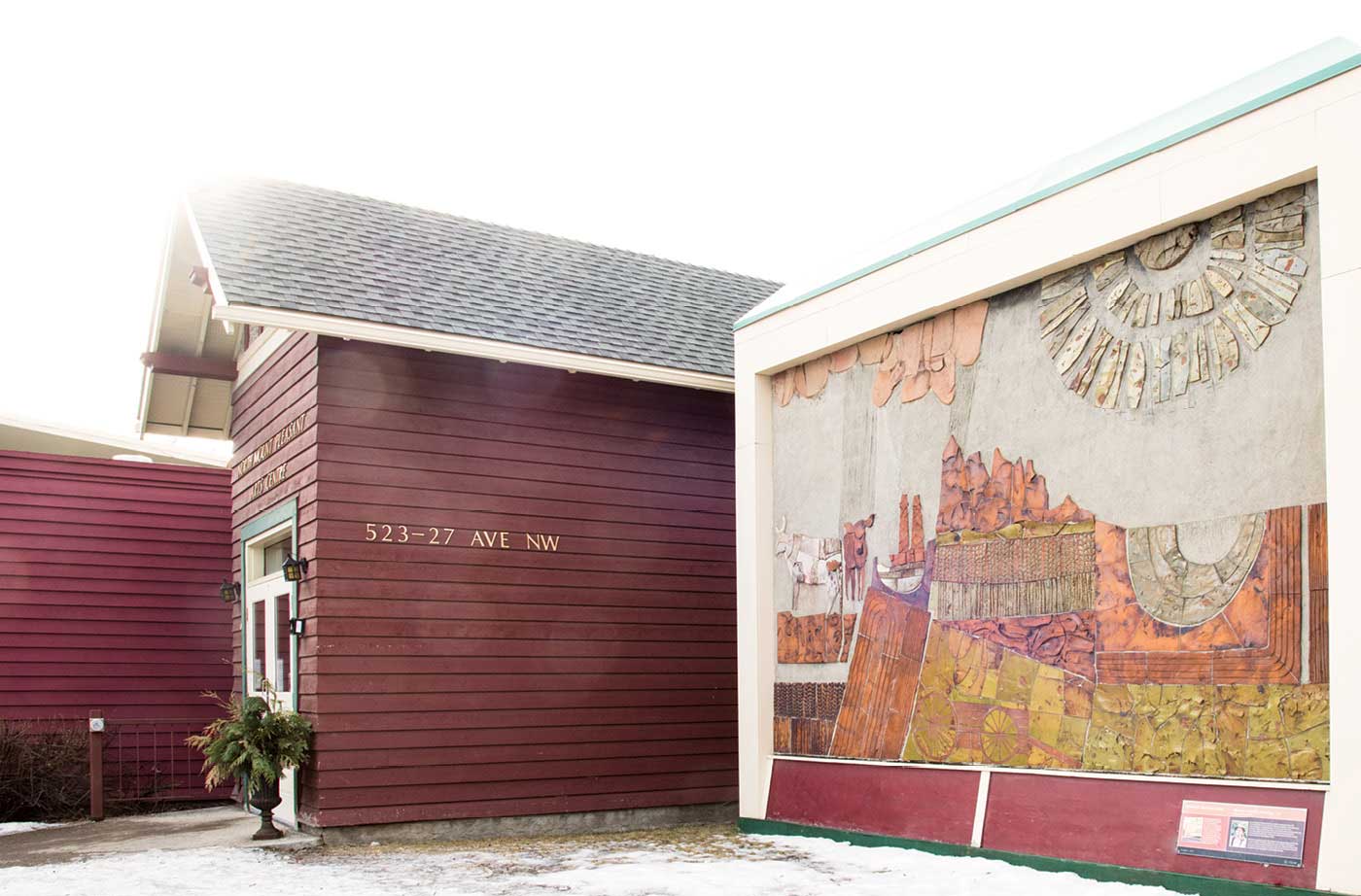 Title: Alberta Foothills Morning, c. 1960s
Artist: Ed Drahanchuk
Medium: Glaze and stain on stoneware, concrete.
Size: 11-feet high by 16-feet wide.
Location: North Mount Pleasant Arts Centre, 523 27 Ave. N.W.
Note: Alberta Foothills Morning is now in the collection of the City of Calgary.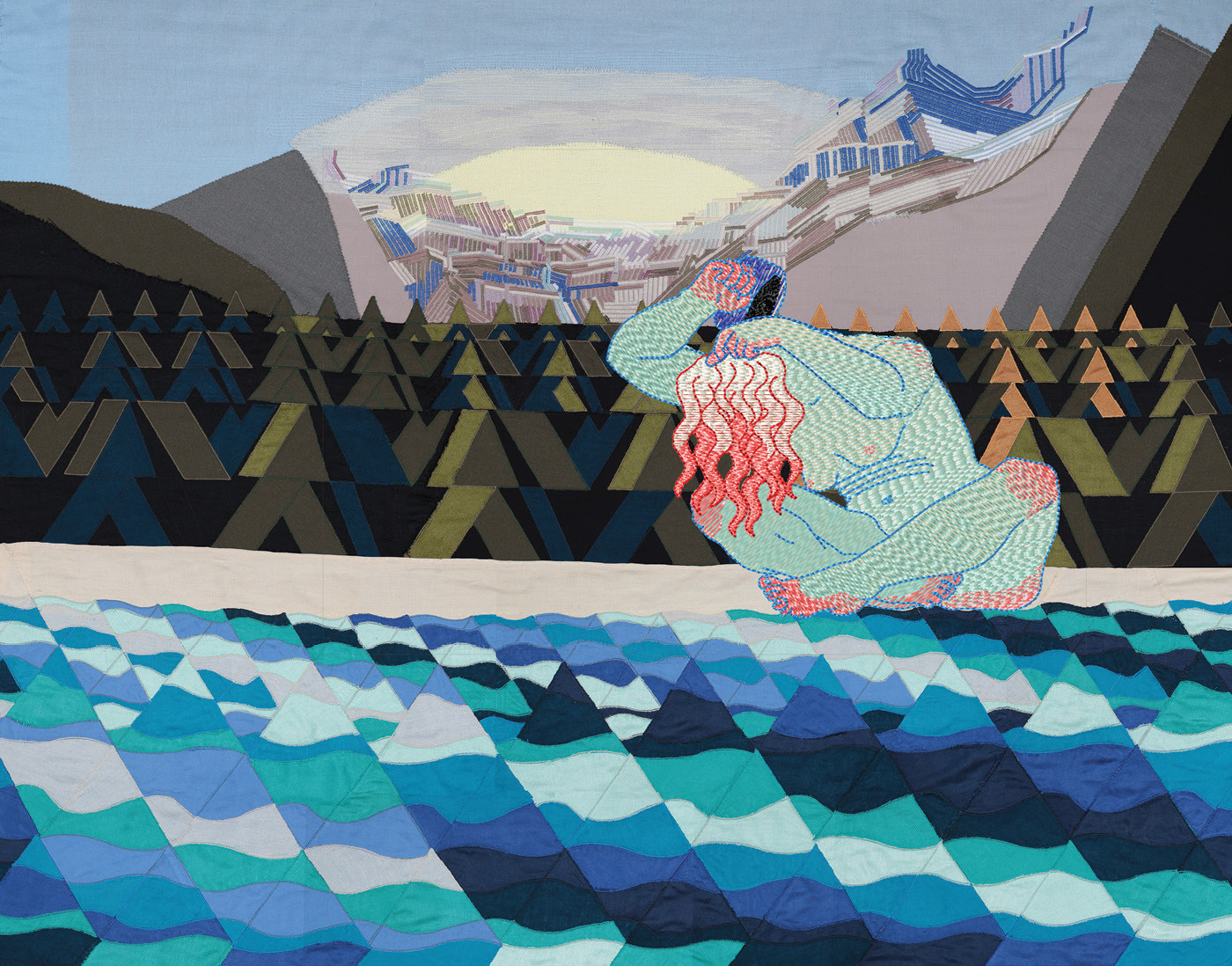 Title: Panoramada (Waterfall), 2018
Artist: Caitlin Thompson
Medium: Wool, silk, ramie, cotton embroidery thread, polyester thread, animation.
Size: 66 inches by 52 inches.
Location: The Ledge Gallery at Arts Commons.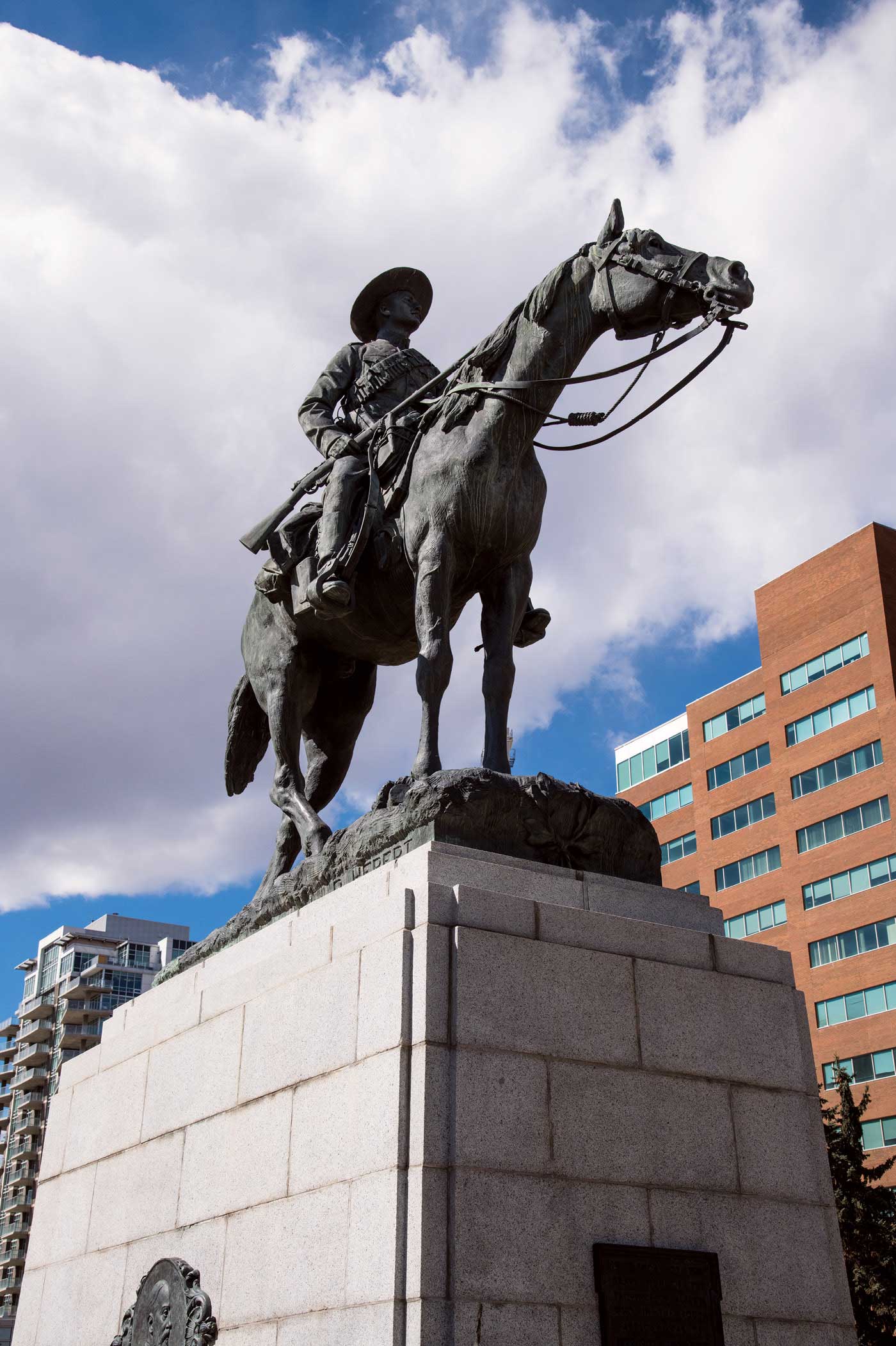 Title: Boer War Memorial, commissioned in 1911, unveiled in 1914.
Artist: Louis-Philippe Hébert (1850-1917).
Medium: Bronze on granite base.
Size: 35-feet high.
Location: Western side of Central Memorial Park, between 12 and 13 Avenues S.W.
Note: Part of the City of Calgary Public Art Collection.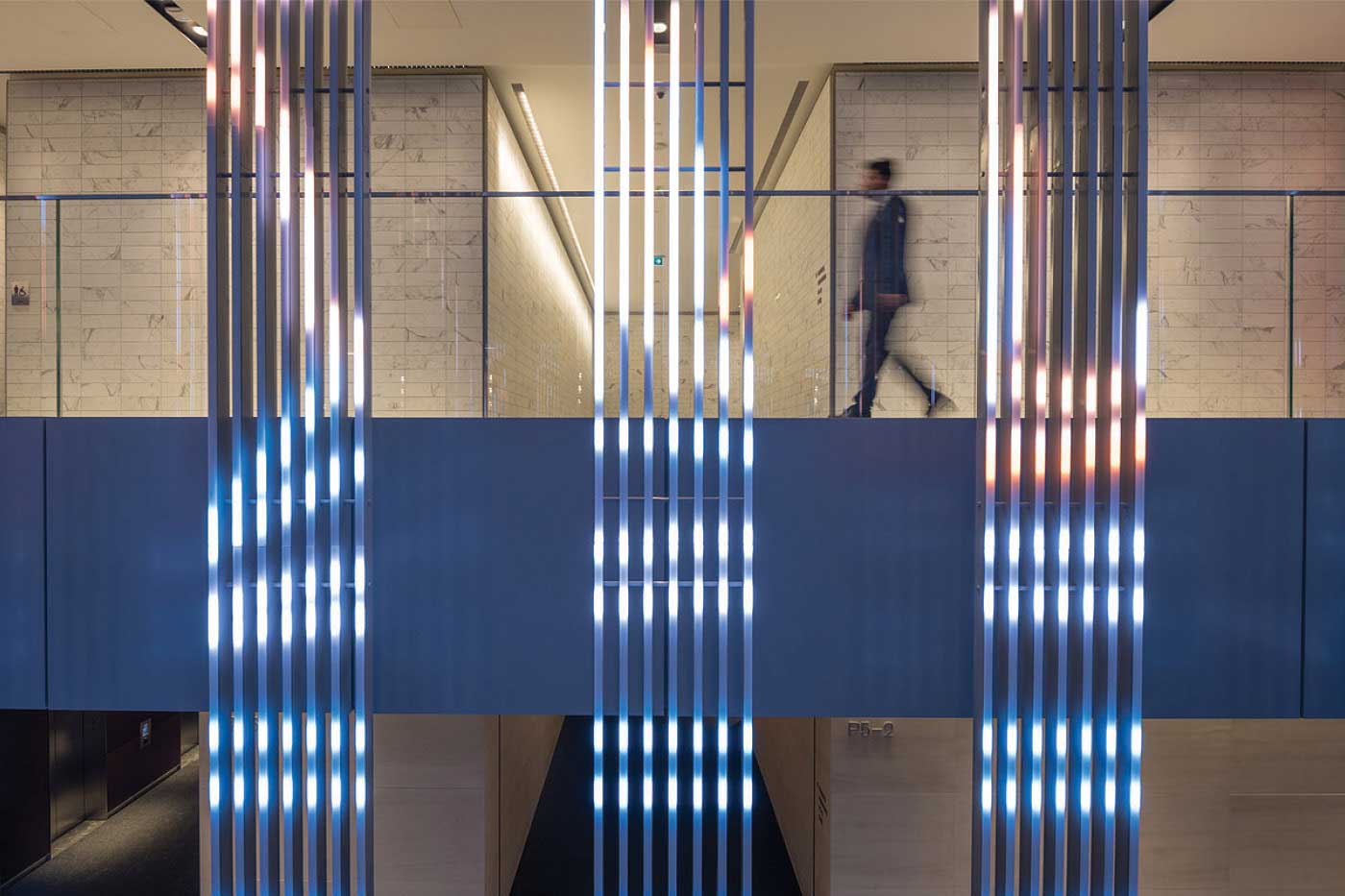 Title: Herald/
Harbinger, 2018.
Artist: Ben Rubin and Jer Thorp.
Medium: Steel, granite, sound, sensors, software, electronics, LEDs.
Size: The work encompasses the entire interior and outdoor plazas of its office tower host site.
Location: 
Brookfield Place Calgary, corner 
of 7th Avenue and 
1st Street S.W.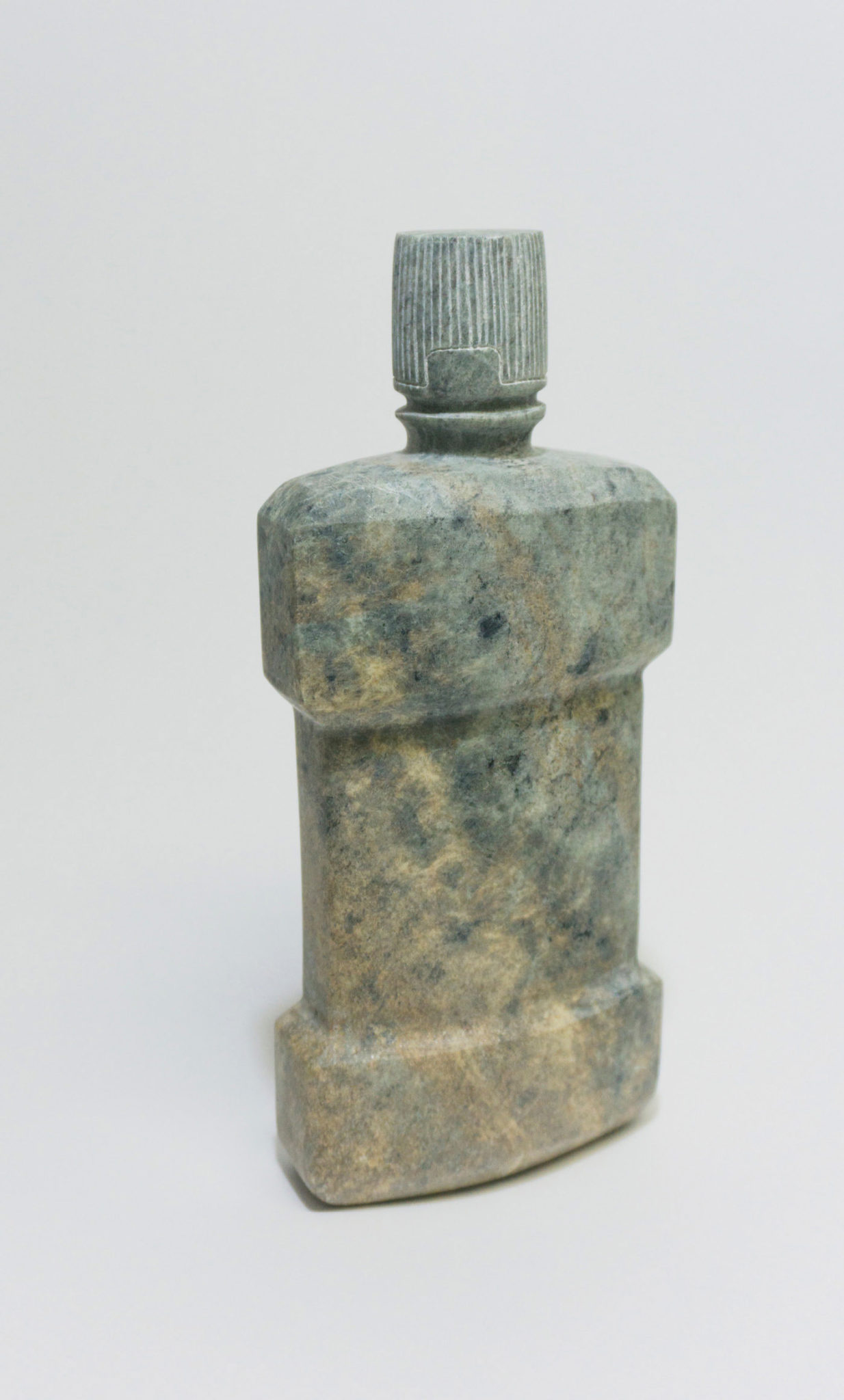 Title: Listerine, 2018
Artist: Kablusiak
Medium: Soapstone and tung oil.
Size: 1:1 scale of the actual bottle.
Location: Esker Foundation, 1011 9 Ave. S.E., part of group exhibition "Among All These Tundras."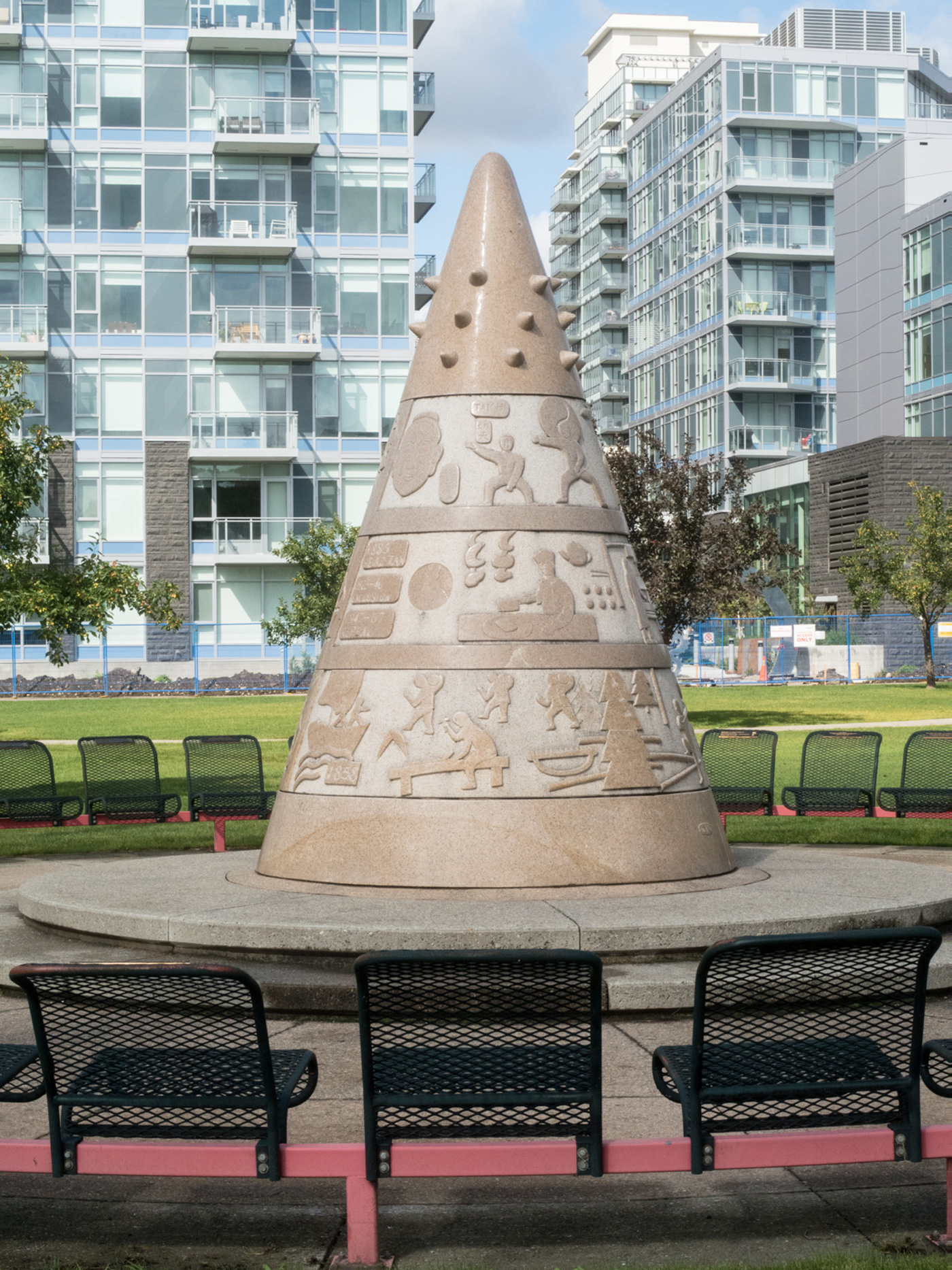 Title: In Search of Gold Mountain (2000)
Artist: Chu Honsun
Medium: Yellow granite.
Size: 12 feet high by eight feet in diameter.
Location: Sien Lok Park, Riverfront Avenue and 1 Street S.W.
Notes: The work was commissioned through a competition by the Sien Lok Society, a non-profit organization dedicated to the promotion and preservation of Canadian Chinese Culture and History in Calgary. Chu was also commissioned to create the Airdrie Centennial Sculpture.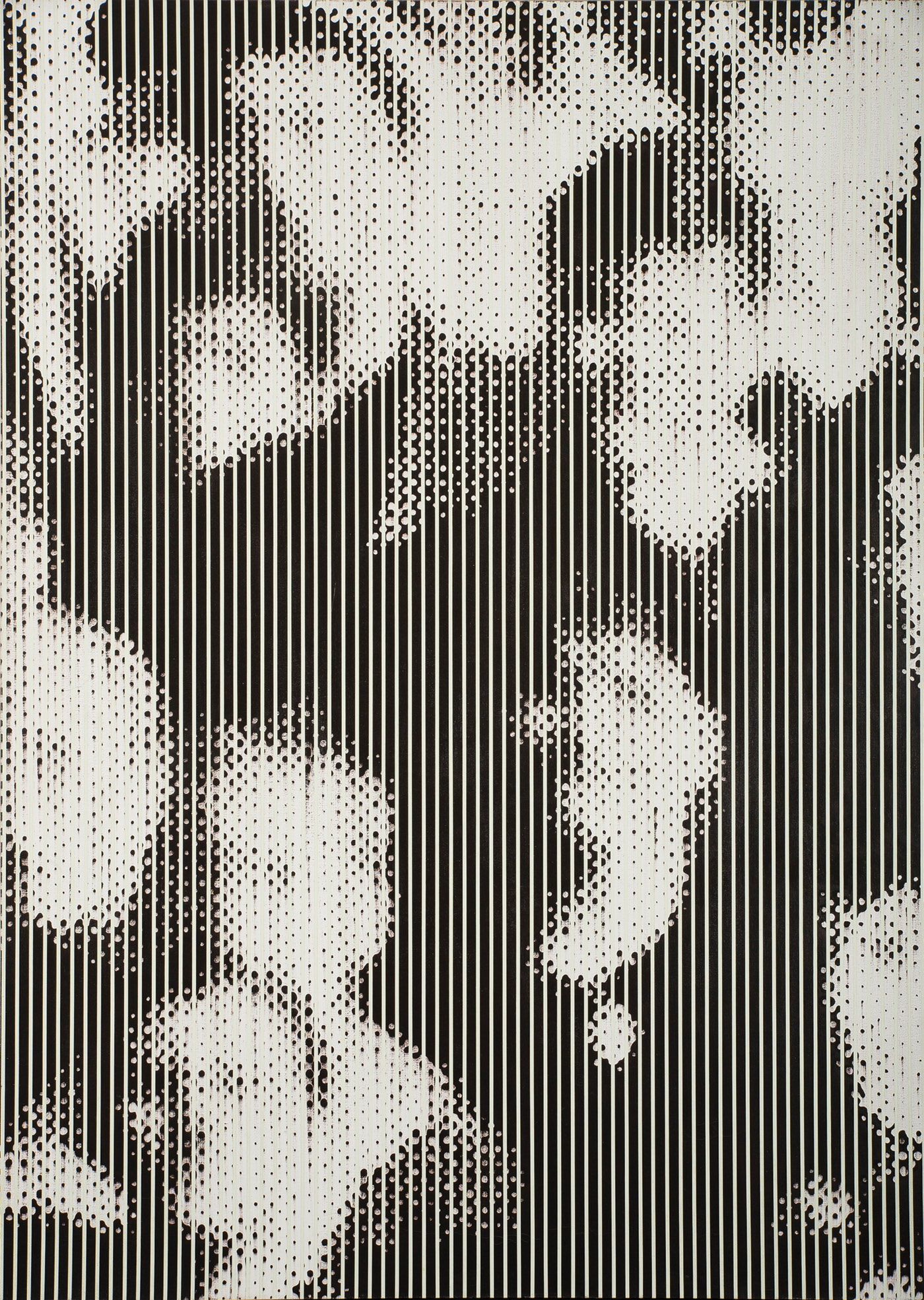 Title: Grey Green Crowd #2, 1991.
Artist: Chris Cran.
Medium: Oil and acrylic on canvas.
Size: Seven feet by five feet.
Location: Mount Royal University School of Communication Studies (entrance to classroom O-222).
Notes: This work is part of the City of Calgary Public Art Collection and an image of it can be seen at the 19th Street N.E Max Orange shelter as part of the BRT Shelter Project. Nickle Galleries 
at the U of C is staging an exhibition of Cran's work Sept. 20 to Dec. 14. He is represented in Calgary by Trépanier Baer Gallery.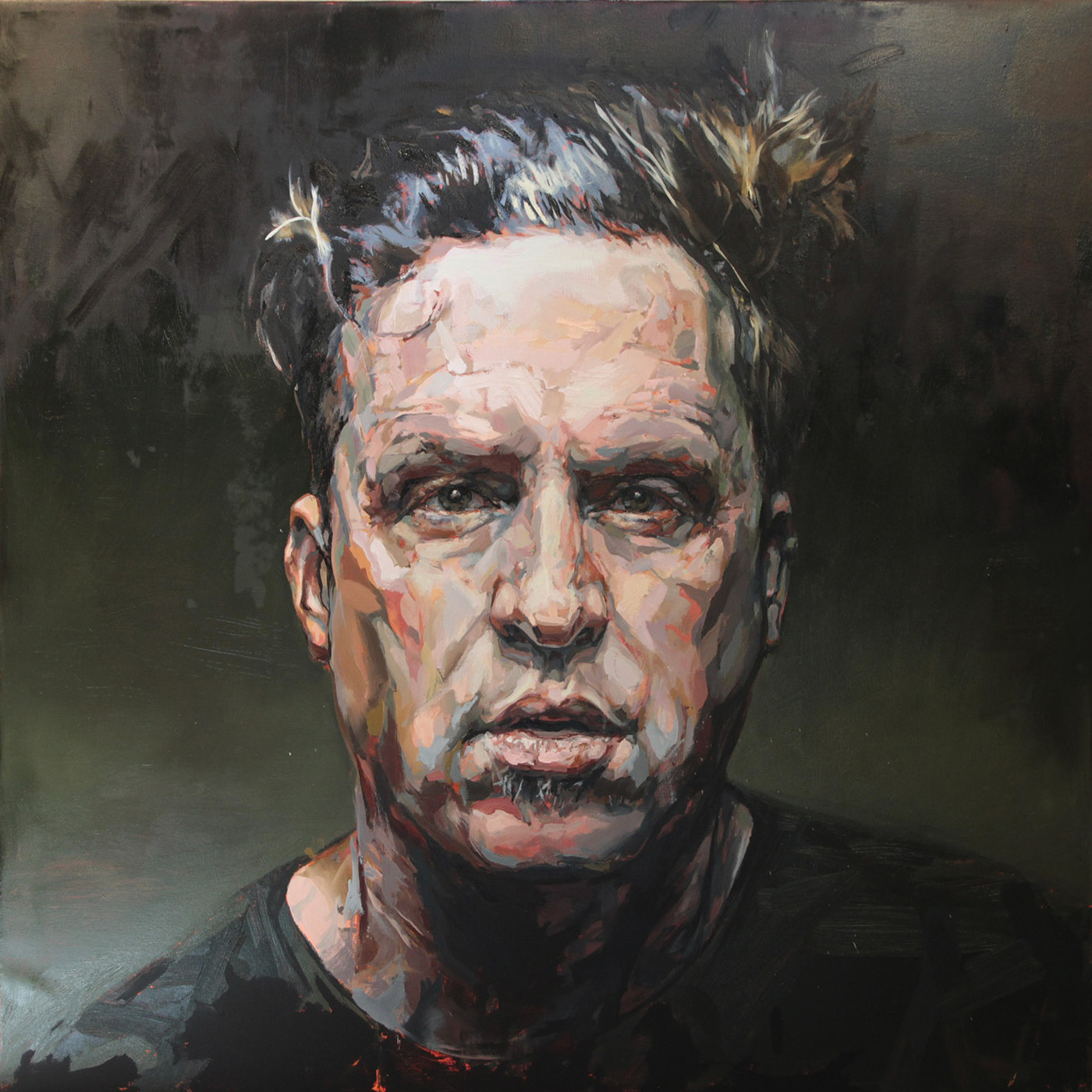 Title: Old School Selfie, 2016
Artist: Aaron Sidorenko
Medium: Oil and acrylic on canvas
Size: 72-inches square
Location: Alt Hotel Calgary East Village, 635 Confluence Way S.E.
Note: Aaron Sidorenko is represented locally by Paul Kuhn Gallery.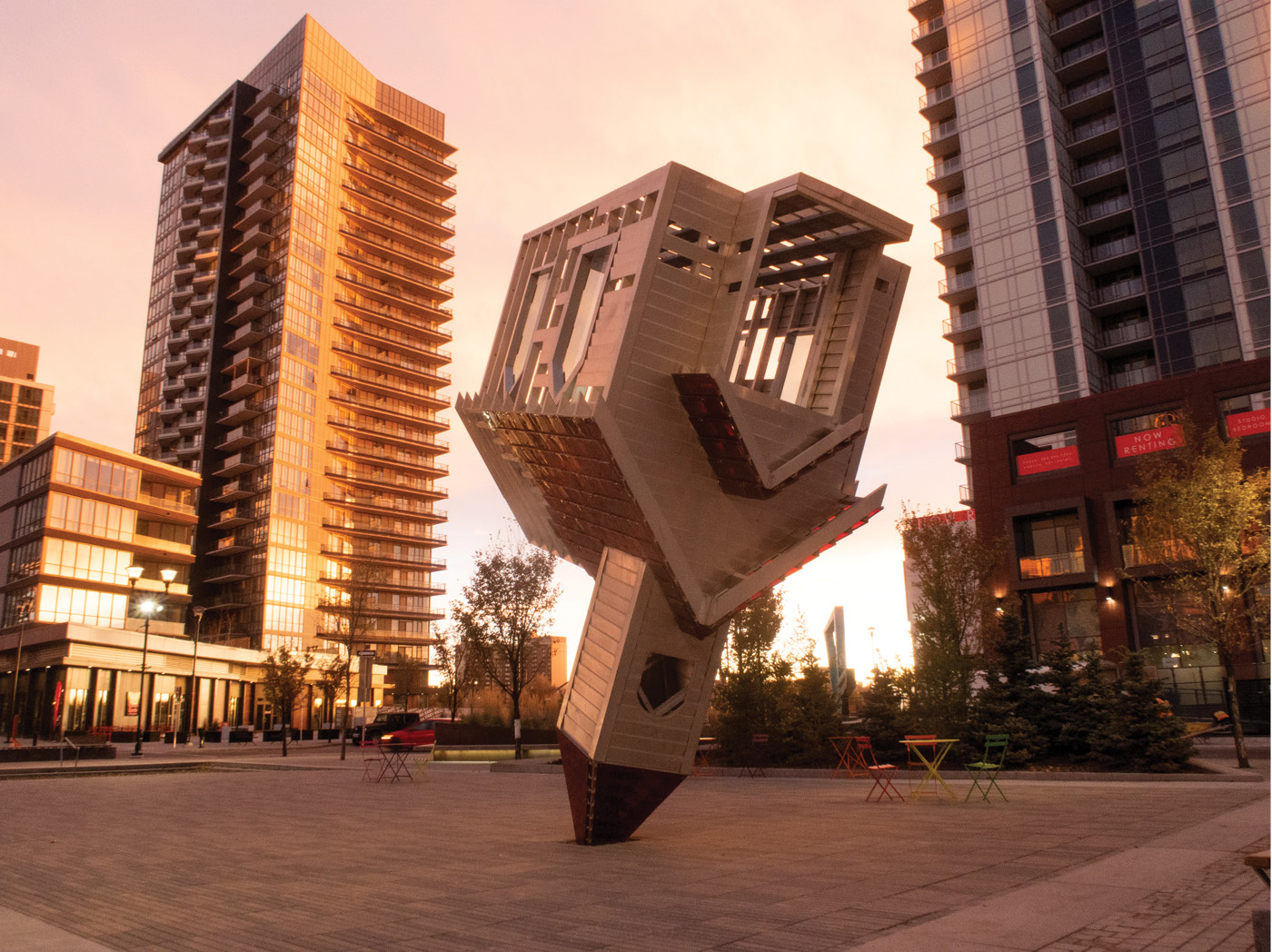 Title: Device to Root Out Evil (second version), 2004.
Artist: Dennis Oppenheim (1938 to 2011).
Medium: Aluminum, galvanized steel, Venetian glass, Plexiglass.
Size: 6.7 metres by 5.5 m by 2.75 m.
Location: 5th Street Square, 712 5 St. S.E.
Note: This installation was made possible by the Calgary Municipal Land Corporation in collaboration with the Benefic Group of Vancouver, facilitated by CHIMP Charitable Impact Foundation (Canada) and Art to Public, a subsidiary of TrépanierBaer Gallery.