This story was part of Avenue's new weekly newsletter that shares positive and inspiring news and information about our city. Get Avenue P.S. sent directly to your inbox each week by signing up here. 
…
Much of the news in 2020 was dominated by stress-inducing stories — and for good reason. That said, it's been important to us to acknowledge the good things going on. The triumphs, moments of kindness and glimmers of hope happening in Calgary.
Since COVID-19 began, we've been highlighting five unique pieces of good news in Calgary each week and sharing them both here and in the Avenue P.S. newsletter. As the year comes to an end, we look back on the 170 bits of positive news that helped make this difficult year a little better.
Check back with us in 2021 when 5 Good Things That Happened in Calgary switches to a monthly format.
A Look Back at 170 Good Things That Happened in Calgary in 2020
The Alex would normally be preparing to welcome more than 300 people to a holiday dinner at its Community Food Centre this time of year. Because that's not currently possible, the organization is running a campaign called Holiday Hope Totes. The initiative aims to collect 1,000 totes filled with items from a current needs list alongside a $25 gift card. Things kicked off with a bang when Enmax provided 500 totes on launch day. You have until December 14 to contribute a tote of your own.
At least 10 women from the Calgary area made the Women's Executive Network's list of Canada's Most Powerful Women: Top 100. They include Sarah Hueniken, Beba Svigir, Dr. Hendriatta Wong, Dr. Fiona Clement, Angela Thompson, Desirée Bombenon, Christine Dagenais, Dr. Valerie Taylor, Amanda Hamilton and Dr. Karen MacNeill. The annual awards are presented by the Women's Executive Network, which serves to meaningfully propel and celebrate the advancement of women at all levels, in all sectors and of all ages.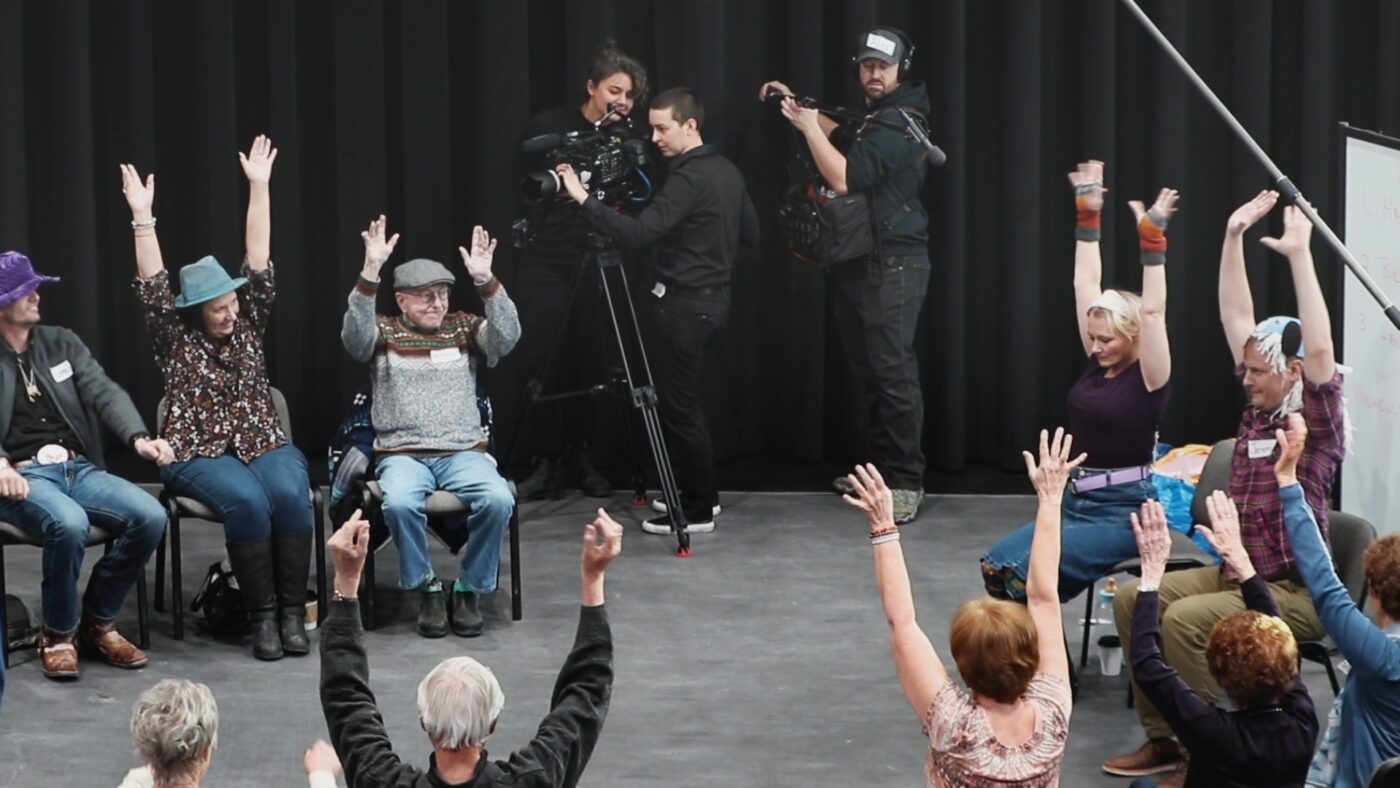 Calgary and area filmmaking pros were recently honoured by the Stinger Awards, the third annual awards ceremony organized by the Calgary Society of Independent Filmmakers. Winners and nominees included talent recently covered by Avenue, like Levi Holwell (for Berlin Castro), Vicki Van Chau (for Paper Lantern) and Victoria McFadyen (for True West: The John Scott Story). The night's top winner was Garden Shark, a documentary that follows people living with dementia as they take part in Inside Out Theatre's Village Improv for Alzheimer's program. It took home Best Cinematographer, Best Director and Best Long Documentary.
Bessie Box, an Alberta company delivering local meat and seafood in the Calgary and Edmonton areas, is running a campaign to help support food-insecure citizens in both cities. Each box sold between now and December 31 will result in a pound of meat being donated to the Calgary Drop-In Centre or the Edmonton chapter of the Leftovers Foundation.
CTV reported this week that two different Elgin/McKenzie Towne residents are hard at work on grassroots giveback campaigns. Evelyn Tanaka has been stocking the Little Free Library in front of her home with gifts for kids whose parents might not otherwise be able to afford them, then sharing online that the gifts are available. Meanwhile, Melissa Brown (a former salesperson for Avenue) has started the Help-a-Family holiday hamper campaign. After identifying families in and around McKenzie Towne that could use a hand, she raised (so far) more than $6,000 for hampers containing gift cards and holiday meal supplies. Tanaka has joined Brown in supplying toys for the hampers. You can make a donation here.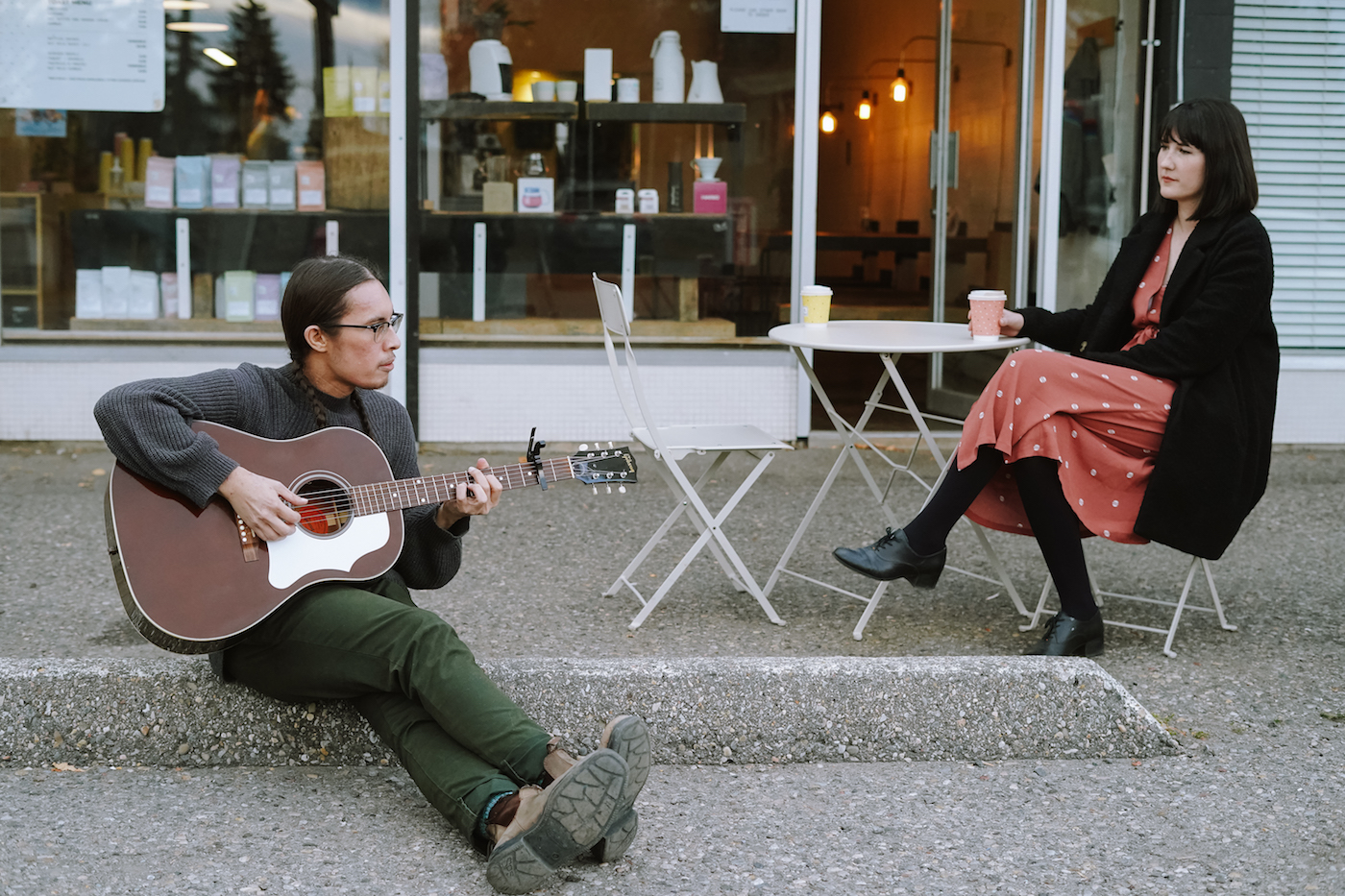 Looking to give back this holiday season? Need a new tune for your playlist? Craving a cup of locally roasted coffee? Monogram Coffee, whose founders made this year's Top 40 Under 40 list, can offer you all three. Each holiday season, the coffee company partners with musician Ellen Doty for an original song to be released in conjunction with a limited-edition bag of fundraising beans. This year, Doty teamed up with fellow musician Wyatt C. Louis for the track "Mittens," which also serves as the name for the coffee. Each purchase directs $5 to The Mustard Seed, with a matching donation pledged by ATB. Get your bag — and free download code for the song — at any of Monogram's three locations or at its web store. A live recording of the song with the Calgary Philharmonic Orchestra will also air on December 12.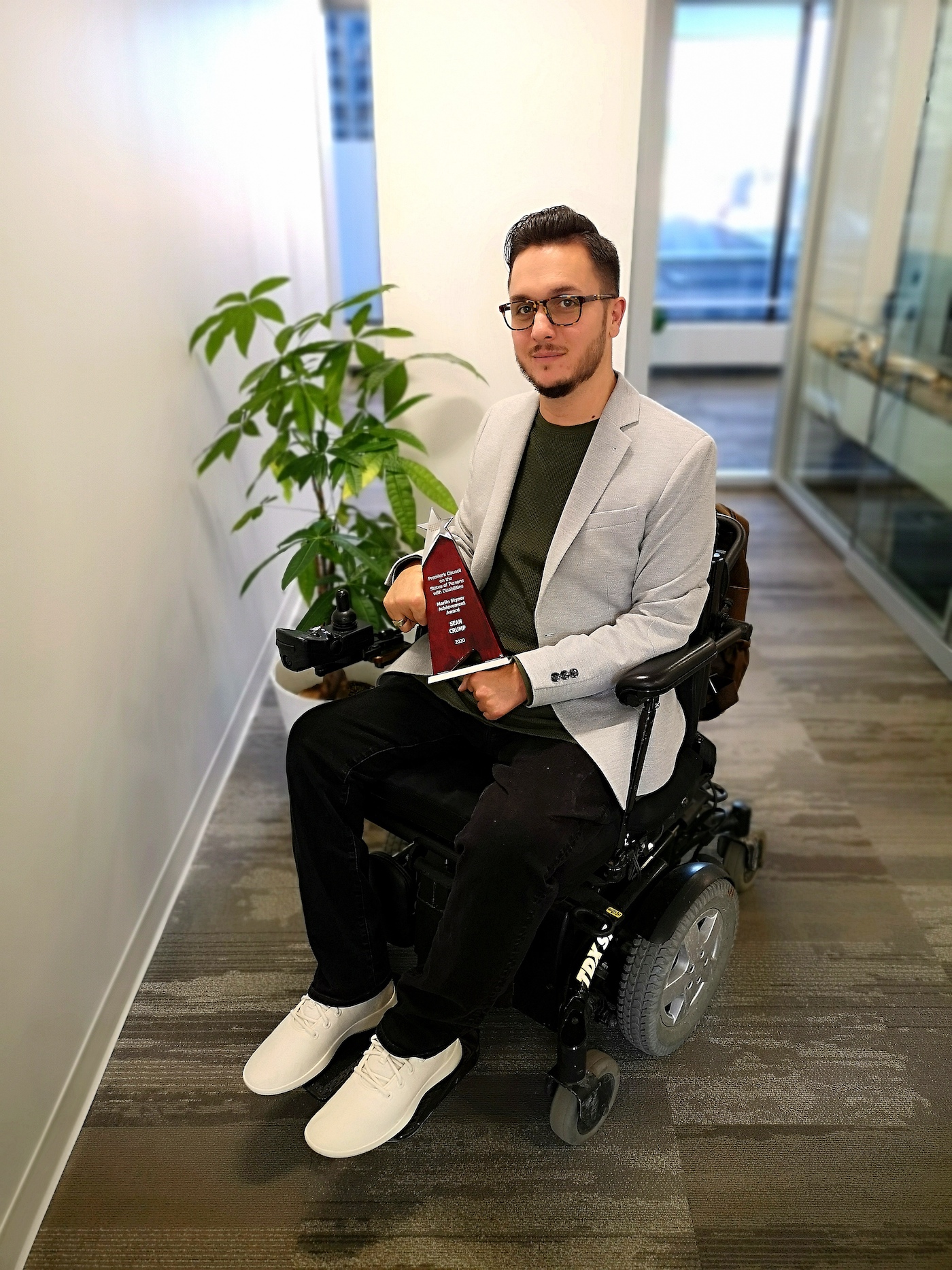 Calgarian Sean Crump received the provincial Marlin Styner Achievement Award on Thursday, December 3 during a virtual ceremony. The award recognizes "an individual with a disability who has not allowed their disability to become a barrier in pursuing personal or professional excellence," and is named for the late Marlin Styner, a public speaker and accessibility advocate. Crump, who has lived with quadriplegia since 2004, is the founder and CEO of Universal Access, a consulting group that helps make homes, businesses and public facilities accessible to everyone.
View this post on Instagram
Giant pandas Er Shun and Da Mao have arrived safely back at the Chongqing Zoo after spending seven years in Canada. The pair had been at the Calgary Zoo since March 2018, but uncertainties around importing bamboo for the pandas to eat caused by the pandemic became an issue. While we're sad to see these two go, it's a relief that they are back at home with a reliable food source.
A Calgary choreographer has been honoured by the UK Music Video Awards for her work on Sheenah Ko's "Wrap Me Up." Brittney Canda choreographed, danced in and co-directed the clip after joining Ko's live show as a dancer back in 2016. CTV reported that the clip, which took home the prize in the best choreography category, was a two-years-long endeavour that culminated in a tight filming schedule over just two days. The clip beat out major recording artists including Beyoncé for the win — thankfully, Kanye West was not in attendance during the virtual event.
True Büch Kombucha recently found a way to raise money for Inn From the Cold while supporting its fellow Calgary businesses in the process. Its Buy Local gift bags featured products from nine other local businesses and sold out a total of 152 bags in just over a week. If you missed the chance to get a bag of your own, you can still support local by buying directly from True Büch or the other companies that participated: Routine, Little May Papery, Milk Jar Candle Co., Wild Roots & Co., Lowen's Natural Skincare, Drizzle Honey, Stoked Oats, Rosso Coffee Roasters and The Naked Leaf.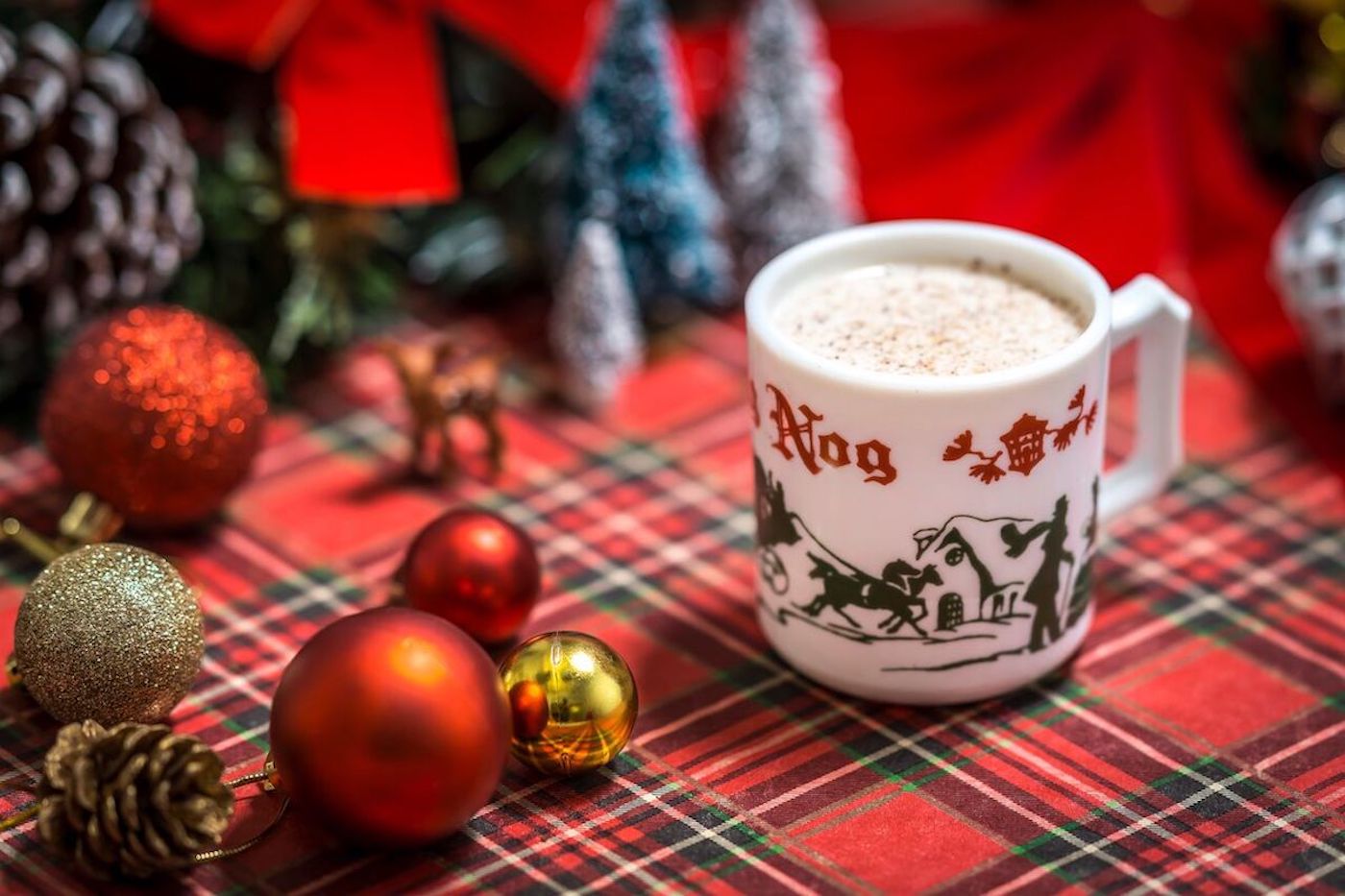 Miracle on 1st Street is back at Proof from November 24 to December 24 with a heartening twist. You may have read about the signature glassware used at Miracle and how $3,000 worth was stolen during last year's event. The team at Proof has turned this into a challenge: they will be donating the balance between the amount of glassware that goes missing this year and $3,000 to CUPS. (For example, they'll donate $3,000 if none is stolen.) Their efforts don't stop there, either — a portion of all Miracle glassware sold will also go to CUPS and a donation portal via Proof's website is open now.
Edmonton-based Startup TNT announced the results of its Investment Summit late last week. The summit saw fledgling companies compete for investment over the course of 10 weeks. Finalists were selected from both Edmonton (True Angle Medical) and Calgary (Arolytics), who received $150,000 in investment each. Two other Calgary companies not selected as finalists also received funding: Arbor and Neuraura.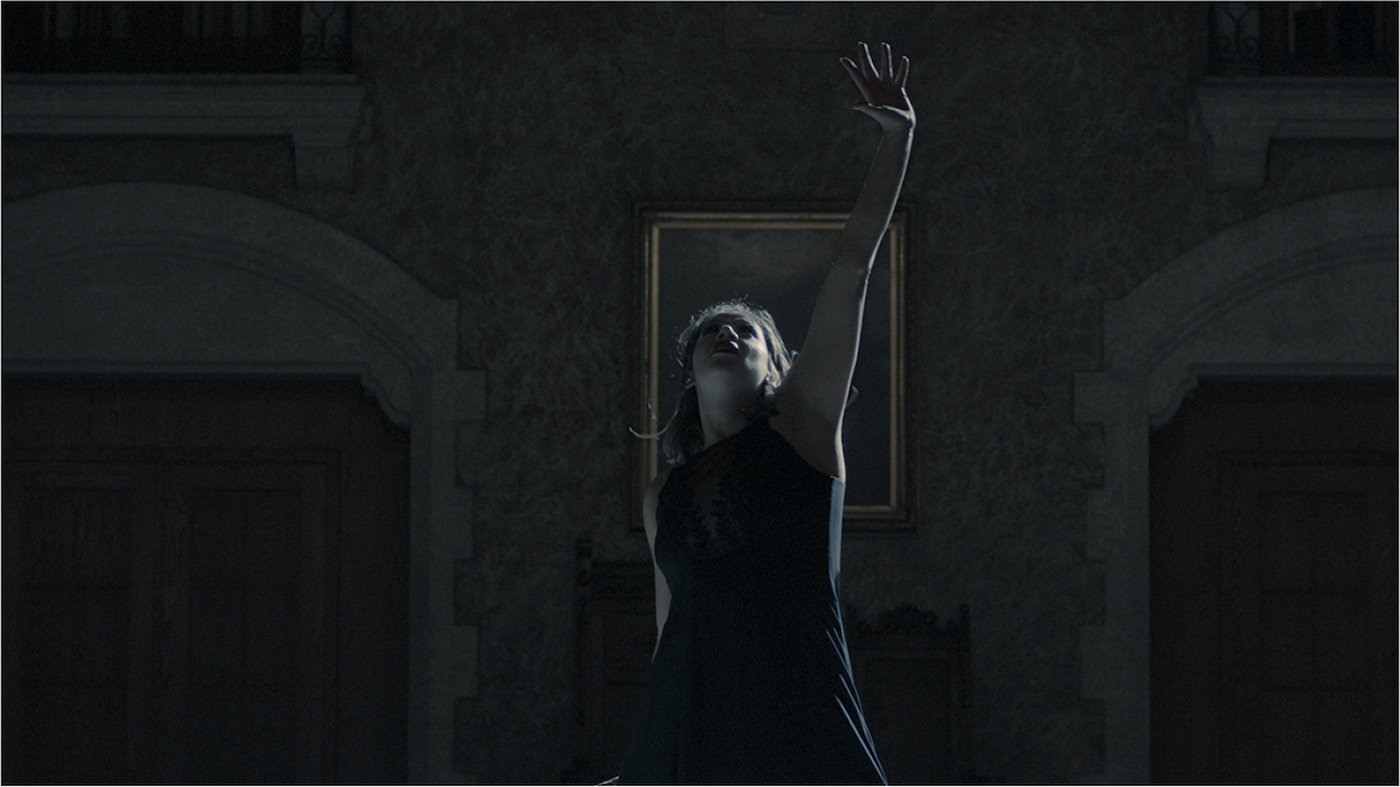 Saturday, November 21 marked International Survivors of Suicide Loss Day, and Mount Royal Kantorei has shared an inspirational video to commemorate it. "Please Stay" by Jake Runestad, which centres on suicide prevention, was first performed by the chorus in 2019. This new multimedia treatment includes dancer Michelle Godin, artistic direction by John Morgan, performances by the Kantorei singers and video production by Media Pop Films.
View this post on Instagram
What began five years ago as a father-son bonding exercise has grown into a charitable tradition for one Calgary family. Reindeer for a Reason is the project of Al Williams and his son Kerry Williams. The two build reindeer out of wood and sell them in support of Inn From the Cold. This year's run sold out this week. A total of 30 reindeer were sold, resulting in a roughly $4,000 donation, including a personal contribution from the family. This was nearly double last year's results.
Two vital Calgary charities have merged in order to reduce overlap in services and maximize efficiency. Dress for Success Calgary will now be offered as one of the sections of service within Making Changes (the others are My Best Friend's Closet, Employment and Life Skills and Women in Technology). Both organizations have worked towards economically empowering women and inspiring them to create change, which won't change with this transition. Dress for Success is an international organization and just its Calgary chapter is being integrated within Making Changes.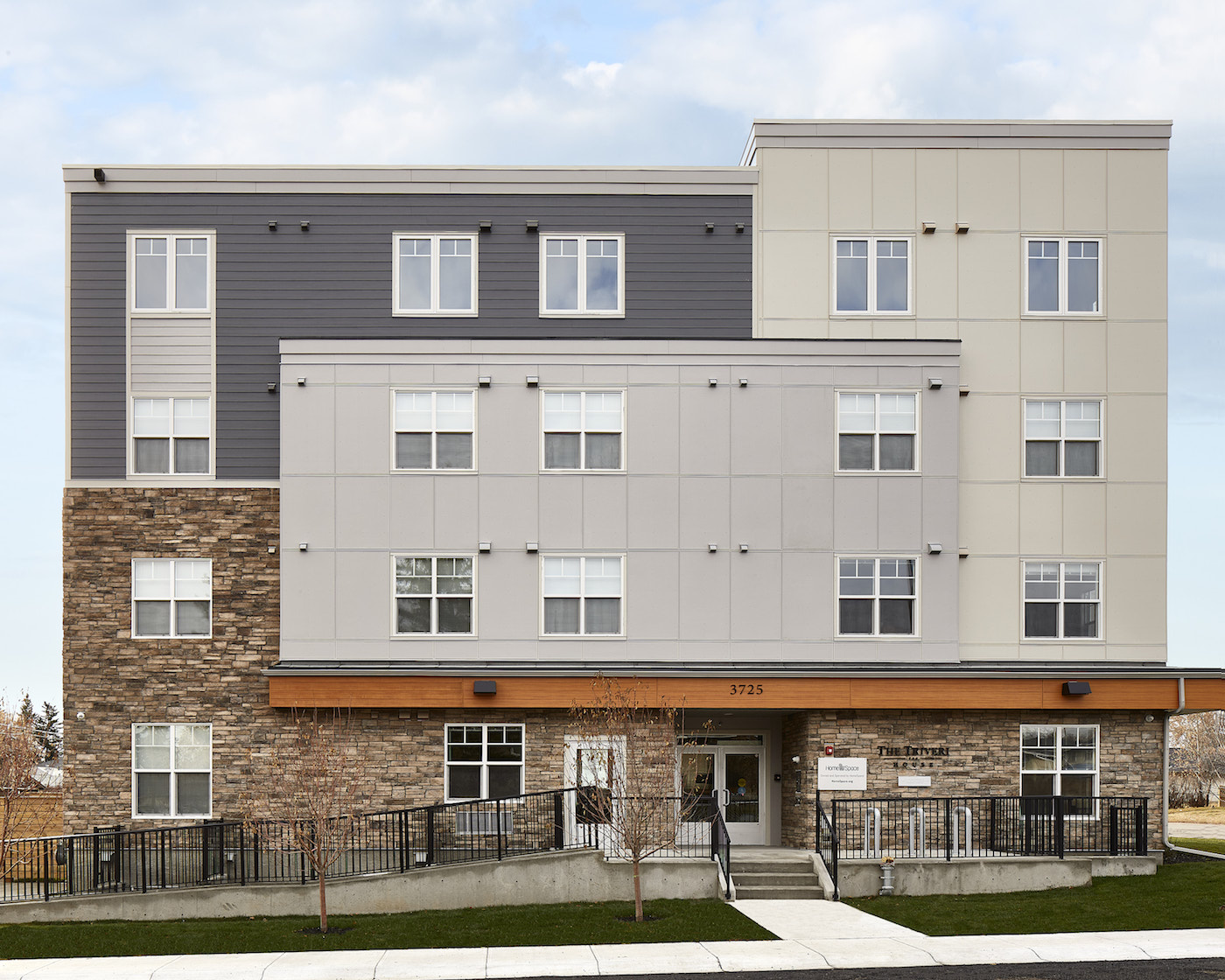 The Resolve Campaign, a partnership between 11 home builders and nine social service charities, has just celebrated the opening of its latest affordable rental housing facility with support services for vulnerable and homeless Calgarians. The Triveri House is named for Caterina Triveri-Ferraro and Raimondo Ferraro, the parents of partner company Calbridge Homes' chairman and founder, Joe Ferraro. Located in Forest Lawn, it will house 38 formerly homeless and vulnerable youth. The building will be owned by HomeSpace and Enviros will offer 24/7 on-site management.
Calgary-based builder Brookwright Development is nearing the end of its Good Neighbour Student Library Competition, but there's still time for the public to weigh in. You can vote for one of the four little library designs shortlisted for the People's Choice Award until November 30. The winner will receive a $100 cash prize. Both the People's Choice winner and juried winner will be announced on December 1, and the latter will receive a $500 cash prize and an internship with Brookwright in addition to seeing their design come to life at new Brookwright properties built in 2021.
Furniture and home goods giant IKEA continues to support the Calgary-based charity, Women in Need Society (WINS). The company is launching two new initiatives. Starting November 21, customers can purchase a Christmas tree at IKEA for $25 and partial proceeds will go to WINS. As well, November 28 marks Black & Green – Give Back Day, when WINS volunteers and a member of Furniture Bank Network will accept gently used furniture donations at the IKEA parking lot.
The University of Calgary's Public Interest Law Clinic launched the Consumer Debt Negotiation Project this week. The project will see law students and volunteer lawyers from the clinic helping indebted Albertans negotiate with their creditors to find workable repayment solutions before they end up in a courtroom. The project will also help law grads get articling experience crucial to becoming a licensed lawyer. A crowdfunding campaign is underway to help the clinic with this project.
The Southern Alberta Institute of Technology (SAIT) is marking its 250,000th graduate with a new bursary dedicated to continuing education for alumni. The school is allocating $250,000 from its alumni TD Insurance Meloche Monnex affinity partnership and the provincial government will match that amount for a total of $500,000. SAIT alumni can apply to have one continuing education course covered by the bursary starting with the winter 2021 semester and lasting until the fund runs out.
A new housing facility designed for adults with Down Syndrome is now open in Okotoks. Daylen's Place is named for Daylen Toews, an 18-year-old man with Down Syndrome who envisioned the space and helped bring it to life alongside his father, Greg. Made up of two multi-suite houses at 42,000 square-feet each, the complex uses a supportive living model that allows residents to practice important life skills while living independently. Applications to move in are open now.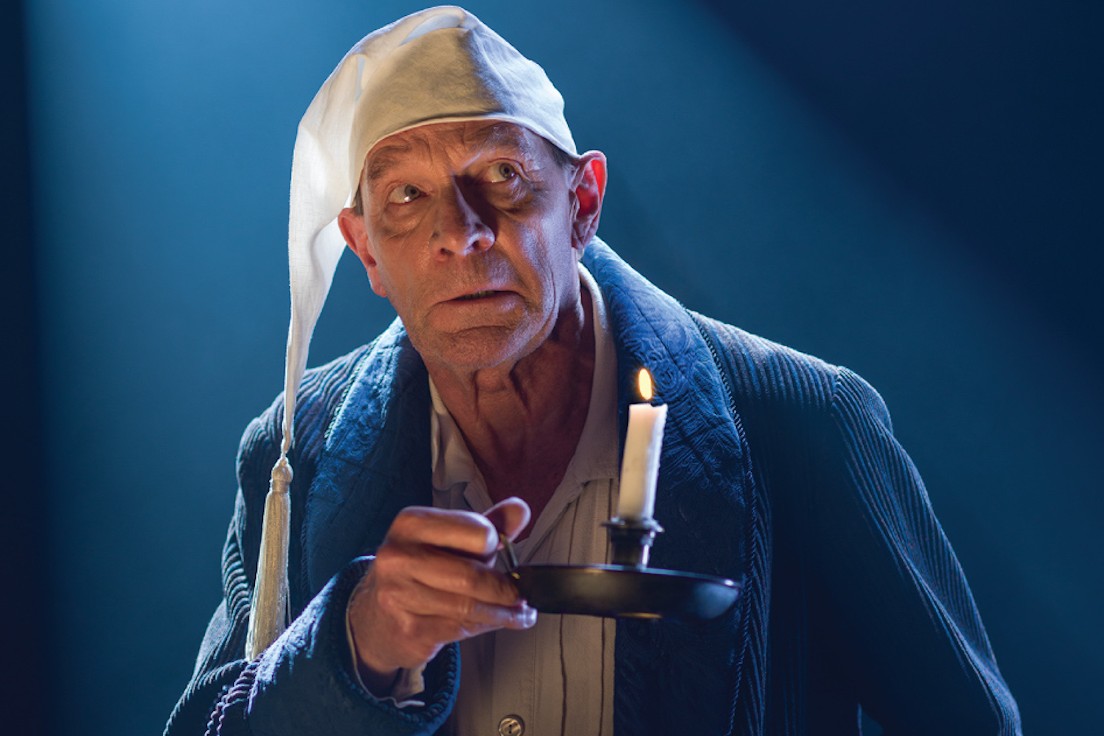 Theatre Calgary has found a way to keep one December milestone alive this year. The beloved production of A Christmas Carol will move online with long-time lead Stephen Hair returning and an abridged script from Geoffrey Simon Brown, who created the show's newest adaptation last year. One fun wrinkle is that the cast of three will all take on multiple roles. Tickets are just $25 per household and you have a five-day window to watch between its run dates of December 11 to 31.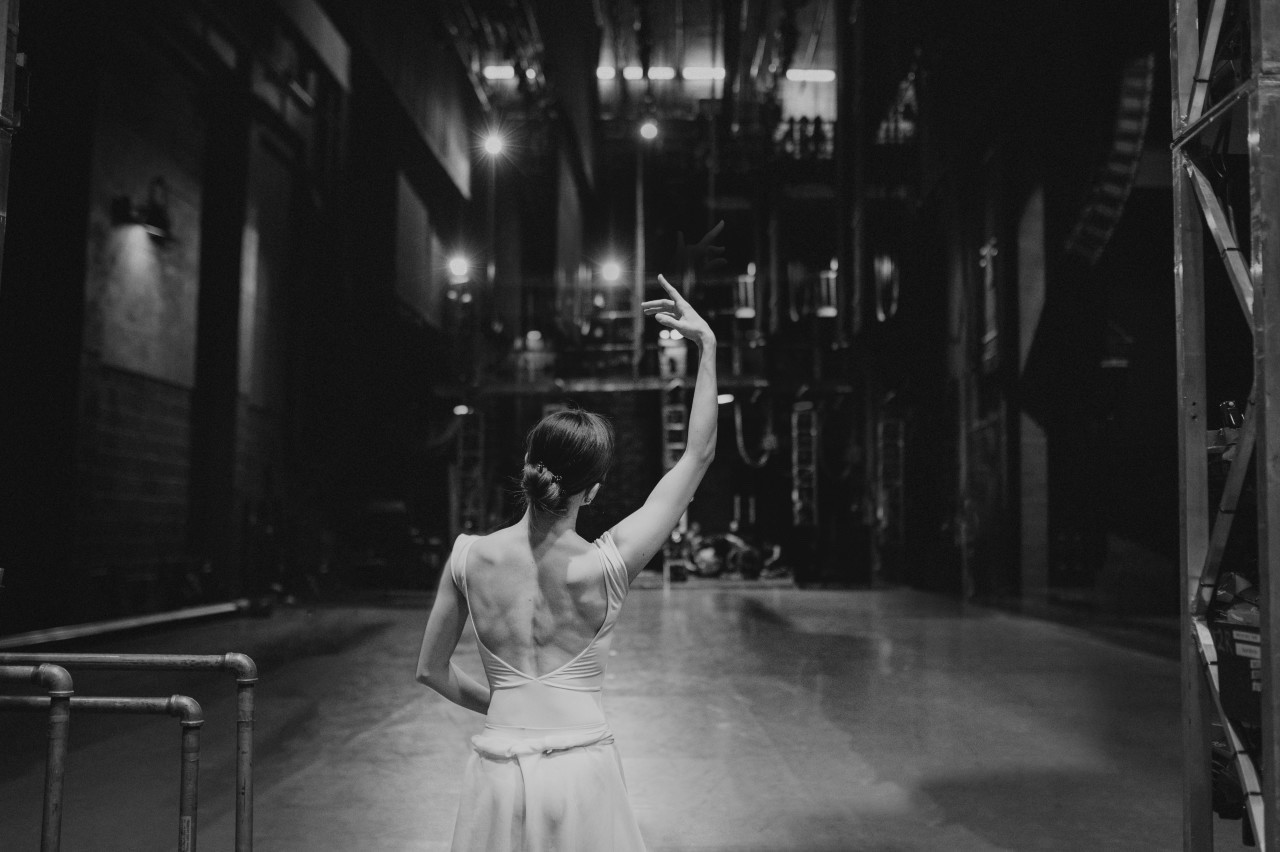 Another performing arts company is making a comeback too. Alberta Ballet On Stage is a new live show planned around social-distancing guidelines for in-person audiences of just 100 per show. The shows, which are open to existing donors and subscribers, start this month and run until February in Calgary, Edmonton and Camrose. Not a subscriber or donor? Stay tuned for a series of digital dance films by Alberta Ballet that will begin rolling out in late November.
Oenophiles and philanthropists alike look forward to Willow Park Wines & Spirits' Charity Wine Auction each year. While that in-person event can't go forward, Willow Park is raising funds all month online. The initiative has three parts: an online silent auction, charity sale days where purchasing specific products directs a portion of proceeds to a specific organization and raffles operated by the recipient charities in partnership with Willow Park. This year's beneficiaries include Alberta Children's Hospital Centre for Child & Adolescent Mental Health (Build Them Up), the Tom Baker Cancer Centre, Wellspring Calgary, The Alberta Animal Rescue Crew Society (AARCS), The Mustard Seed Ogden Hub, Bartenders Benevolent Fund, The Calgary Poppy Fund and The Veterans Food Bank of Calgary.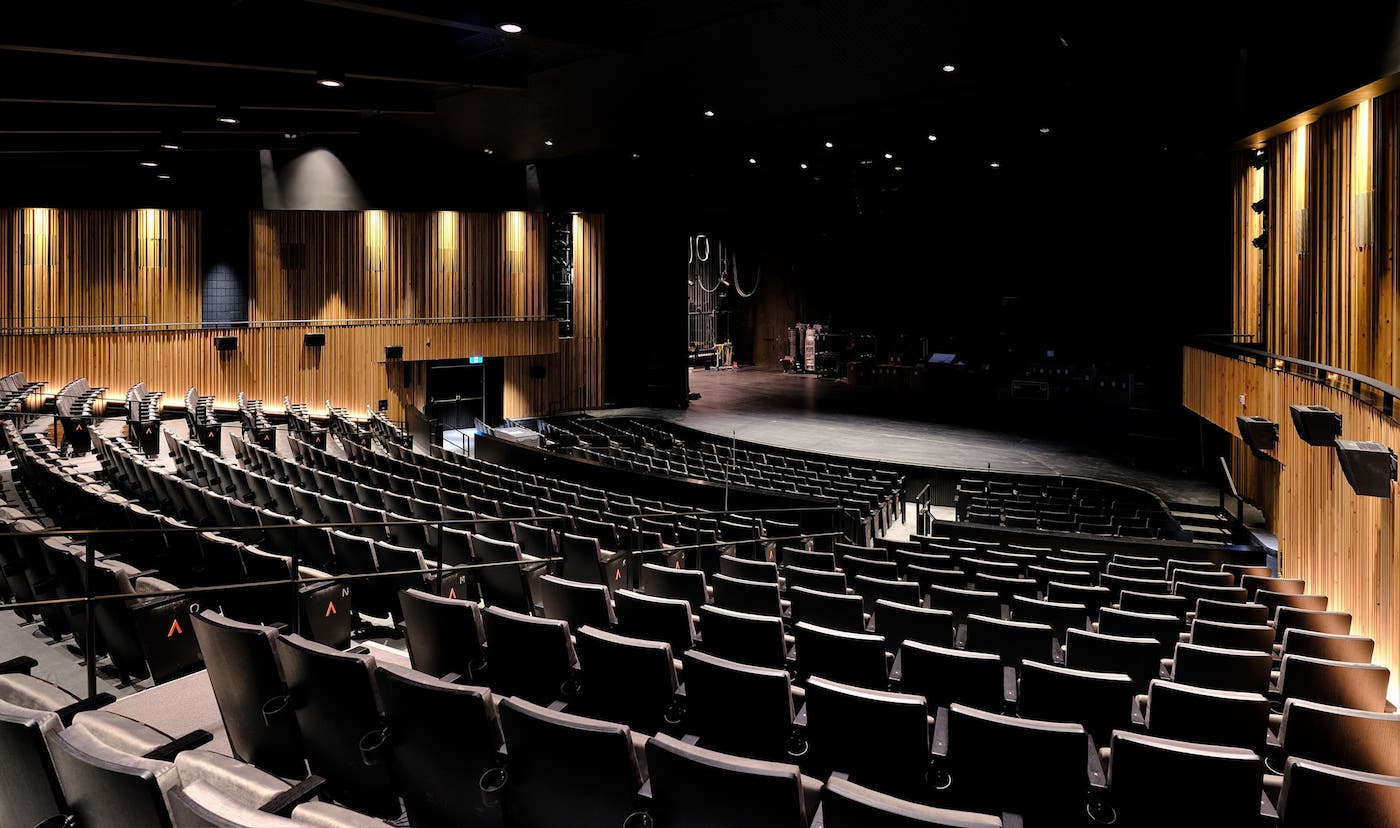 Renovations by KPMB Architects, MTa and Stuart Olson on the former Eric Harvie Theatre at Banff Centre, which began last November, are now complete. Now called the Jenny Belzberg Theatre, it was funded by Jenny Belzberg and family, additional donors and both the provincial and federal governments. The theatre has improved acoustics, sightlines, accessibility and comfort, and now has a slightly reduced number of seats for a more intimate feel. If you're heading to Banff this fall, check out free, guided tours of the revitalized space.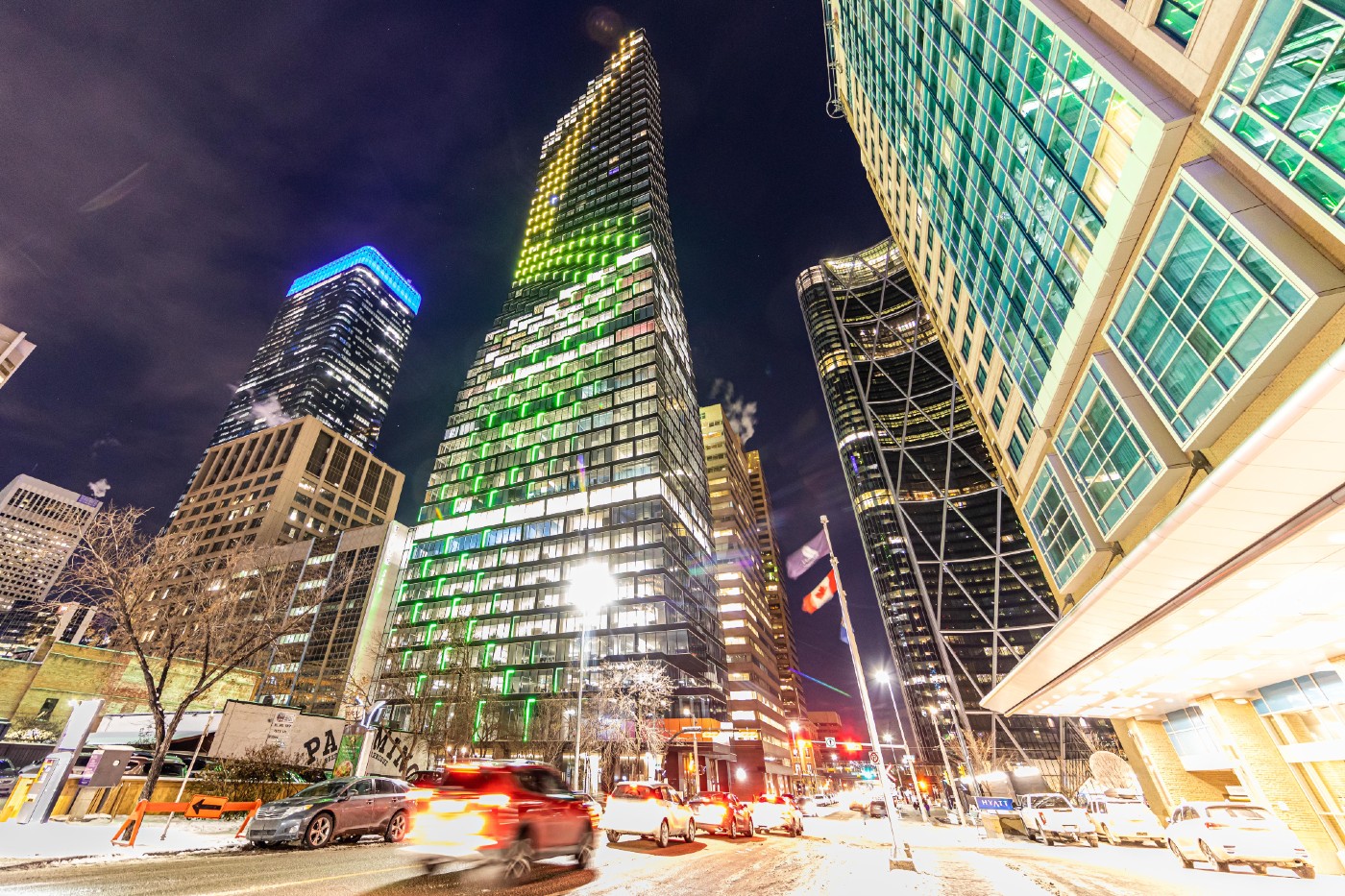 Last Saturday saw the launch of a long-awaited new artwork by Douglas Coupland at Telus Sky. Northern Lights is a 160,000 square-foot LED light piece made up of 600 custom bulbs and 89,000 pixels — according to a release from Telus, it is now the largest public artwork in Calgary. Displayed along the north and south facades of Telus Sky, it depicts the Aurora borealis through animated light sequences. Northern Lights is displayed nightly from about one hour prior to sunset until 11 p.m.
Local skincare brand Ellie Bianca is launching a new scholarship for single mothers pursuing post-secondary education. Founder Evelyne Nyairo, M.Sc, P.Biol, was herself a single mother during her studies and launched this fund as an extension of company core value, "Kind to Women." Applications are open now and Canadian mothers pursuing full- or part-time education with at least one minor dependent child are eligible — full details here.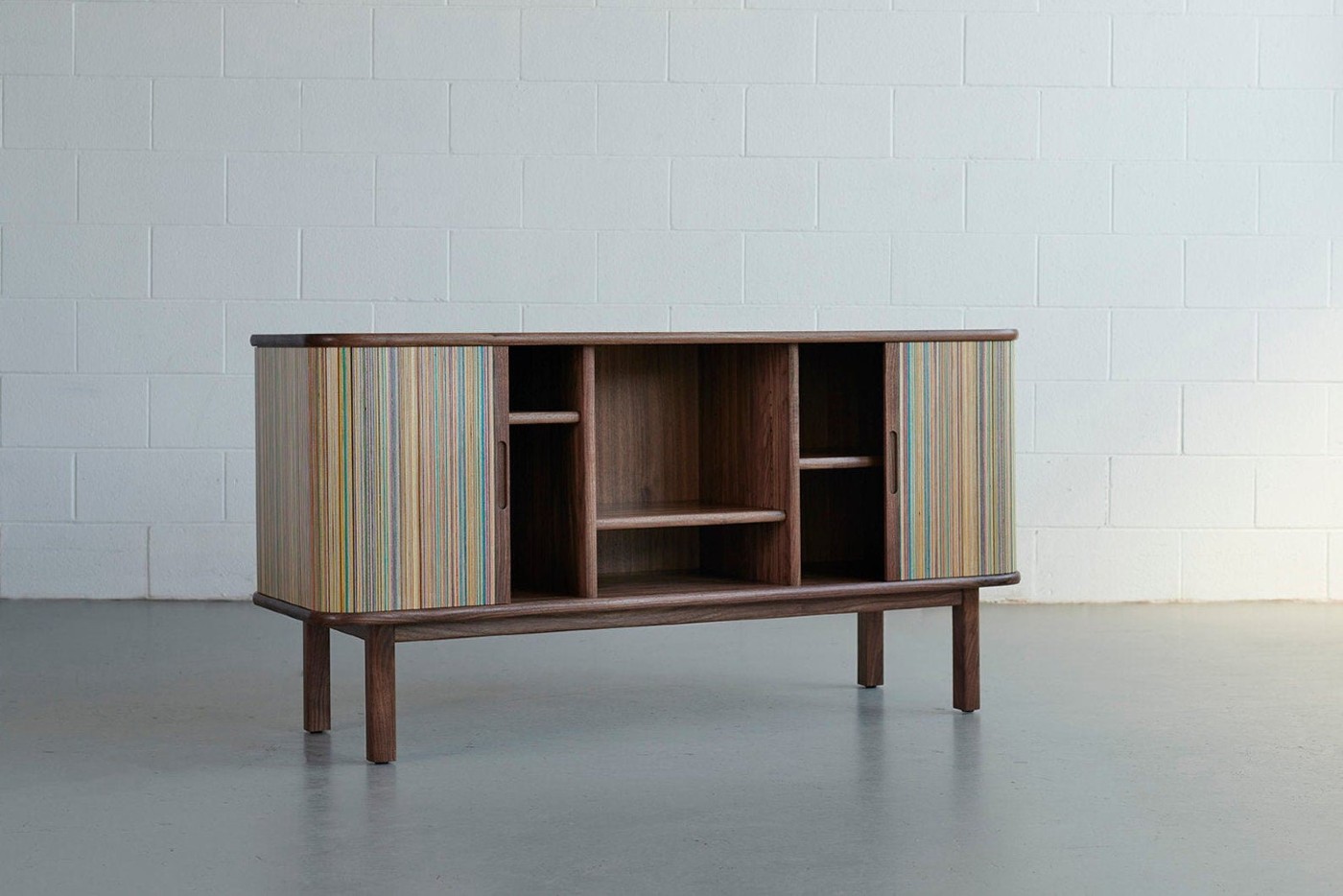 Announced this week, local furniture artisans AdrianMartinus beat out thousands of competitors to take home the Grand Prize in the Etsy Design Awards. The winning product is the Stackton Credenza made, like many AdrianMartinus products, from recycled skateboards. The company received $15,000 U.S. in prize money as part of the win.
Moët Hennessy is launching a new book of cocktail recipes that gives back to the Canadian hospitality industry. Coming Together / Tous Ensemble compiles 50 recipes by top mixologists from across the country and is printed with both English and French text. The Calgary connections here are recipes for The Orange Tree by Aya Israfilova of Klein / Harris, Paris of the Prairies by Brad Horseman of Proof and La Santa Saffron Swizzle by TJ McWilliam formerly of Pigeonhole and Model Milk (now based in B.C.). Books cost $25 and all proceeds will be donated to the national mixologist community. Pre-orders are on now and books are expected to ship at the end of November.
Glenbow will soon begin moving ahead on extensive renovations to transform its facilities in Calgary's downtown core. While arts and collections exhibitions will remain open through 2021, floors three and four will be required to close on November 23 for the work to get underway. To celebrate this development and give Calgarians a last chance to visit some classic exhibitions (detailed here), it has partnered with Servus Credit Union to offer All Access Week from November 14 to 22. Admission is free during All Access Week.
Update: This article previously stated that All Access Week would take place October 31 to November 8. It has since been changed to November 14 to 22. It also said that floors three and four would close on November 22 when in fact they do not close until November 23.
Last week, the Calgary Stampede announced the return of its Calgary Stampede Foundation Youth Programs and that events had resumed at Stampede Park. Youth programs include The Young Canadians and the Calgary Stampede Showband, which cumulatively have more than 300 youth members. The Stampede was recently certified by the Global Biorisk Advisory Council in a training program on "best practices to prepare for, respond to and recover from outbreaks and pandemics like COVID-19." Accordingly, events have resumed and include the return of ScreamFest, October 22 to 31.
The winners of the Alberta Film and Television Awards were recently announced, and 39 of the 54 wins went to Calgary productions and individuals. Jann Arden's sitcom Jann made up three of these, while the production house for that show, Seven24 Films, took three other awards for the dramatic series Fortunate Son. Prairie Dog Film + Television won Best Production Reflecting Cultural Diversity and SAIT's Bruno Rocha Leao won the Fil Fraser Award for Best Student Production. Read the full list here.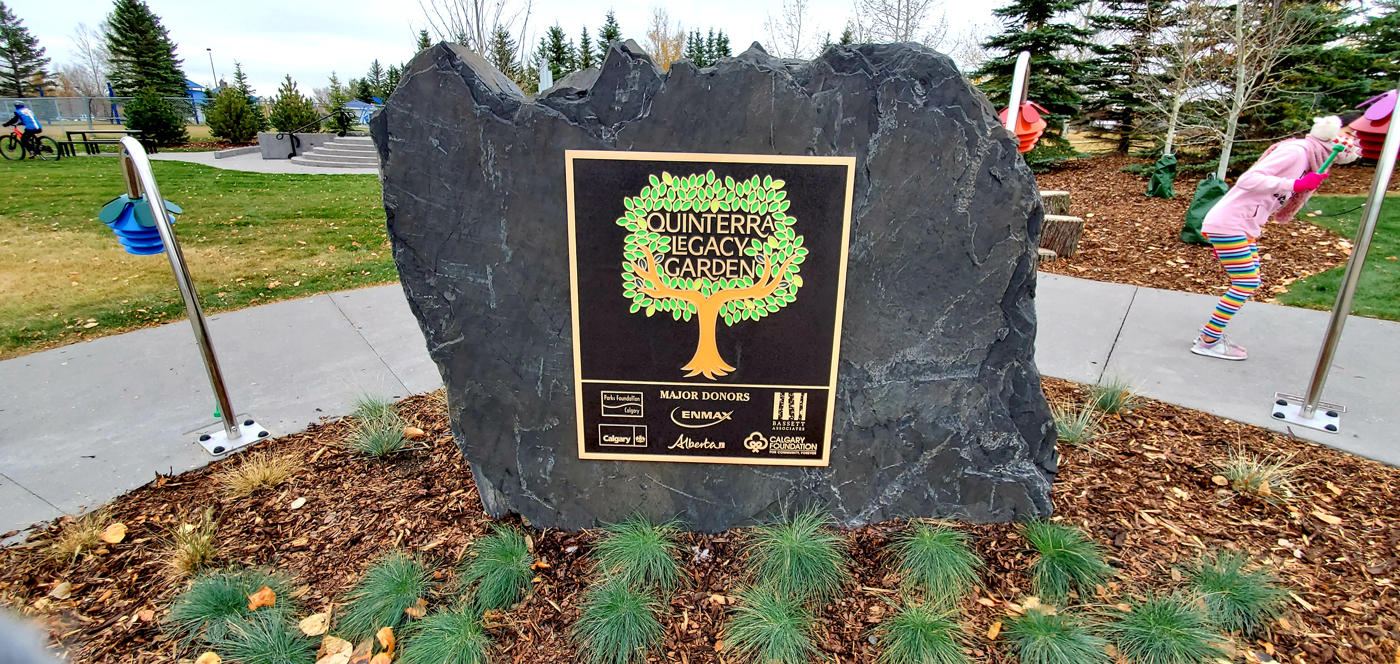 The Quinterra Legacy Garden opened last Thursday after raising $650,000 for its creation. As we covered in 2019, the garden honours the five young people who tragically lost their lives during a 2014 massacre in Brentwood: Lawrence Hong, Josh Hunter, Kaitlan (Kaiti) Perras, Jordan Segura and Zackariah Rathwell. It is the first "musical garden" in the city, featuring a concrete performance stage and outdoor musical instrument fixtures. The design of the garden is "meant to cater to supporting mental health, youth and the arts," according to a release. Donations for the garden's future are being accepted via project partner Parks Foundation.
There are two new, easy ways to raise funds for the Calgary Food Bank. This first is through local success story Knifewear, which now has locations in four cities across the country. All Knifewear locations are donating 100 per cent of their knife-sharpening proceeds to local food banks from October 26 to November 1.
The other is the #PassThePlate2020 campaign by Southcentre Mall. It's a social media challenge where members of the public are encouraged to share a photo of them passing a plate, captioned with the aforementioned hashtag. Each post adds $5 for Food Banks Canada (of which Calgary Food Bank is a member alongside Community Kitchen Program of Calgary and Tsuut'ina Food Bank), up to a maximum of $10,000.
knifewear.com; southcentremall.com
This column previously reported on the finalists for the 2020 Alberta Business Awards of Distinction and now the results are in. Three Calgary companies were awarded during a virtual event held last week. They include Pulp Shred and Rayner Construction Services each receiving the Newcomer Entrepreneur Award, and Teatro Restaurant Group recognized with the Customer Service Award.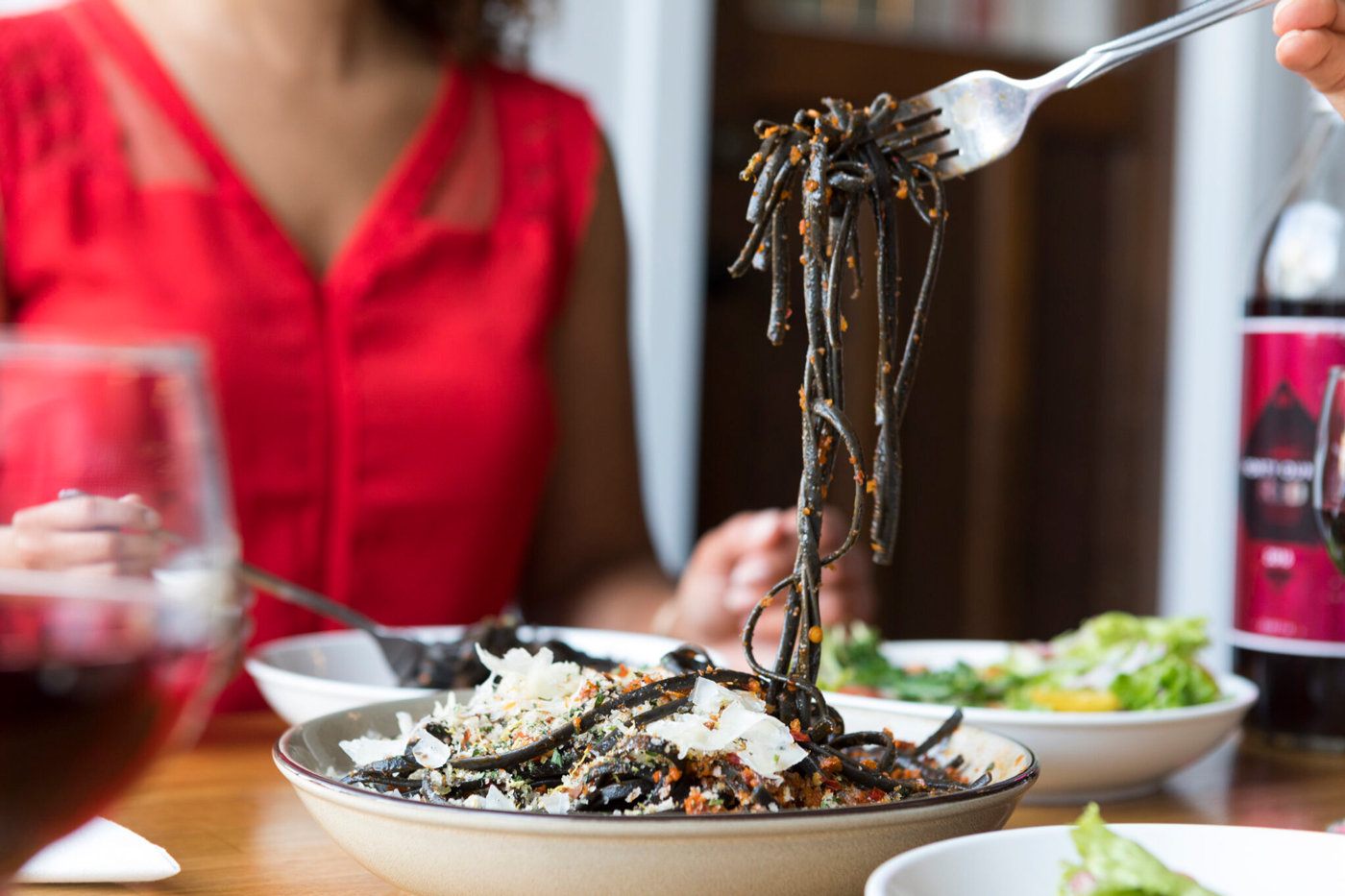 The Alex is a hub for vulnerable Calgarians with a suite of services including its Community Food Centre. This month, there are two fun ways you can help raise funds for that arm of the organization. One is the second annual Pasta La Feasta, a month-long dining campaign by 11 popular local restaurants where $3 from each feature pasta dish goes to The Alex. The other is The Big Social (Distance Edition), where you can register as a host for a food gathering (done virtually or with your cohort) and call upon your invitees to make donations in support of food security in Canada. Three quarters of what you raise goes to The Alex (or whatever your local food centre is) and the remainder goes towards supporting organizers Community Food Centres Canada. That ones runs October 9 to 31.
pastalafeasta.ca; bigsocial.ca
Calgary Public Library is piloting a new wellness desk at its Central Library location. The new program is a free, drop-in resource for mental health services where members of the public can receive mental health and addictions support from a Wood's Homes professional. The service is available in room 3-19A on afternoons and evenings until December 31, 2020.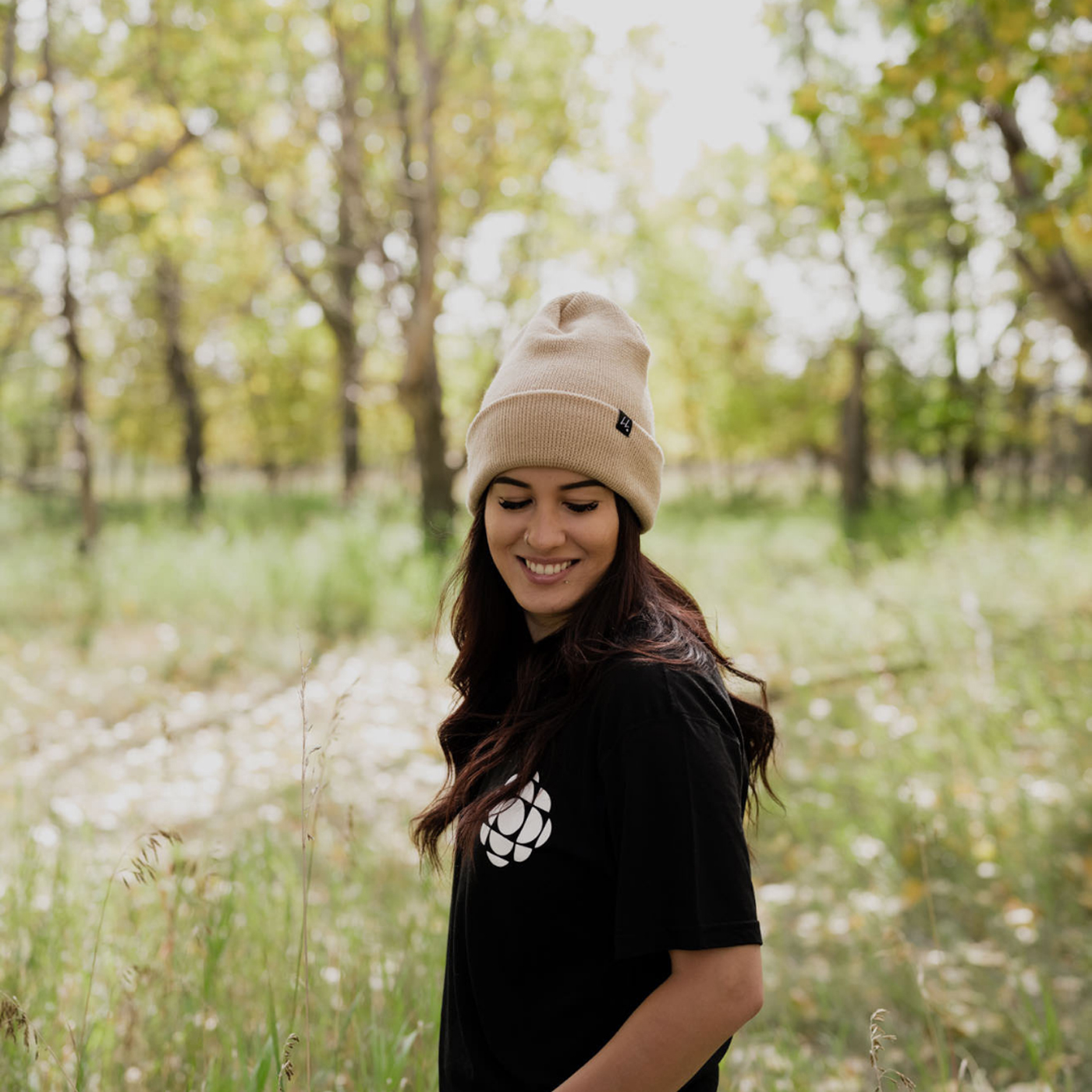 Calgary apparel company Local Laundry announced the return of its Giving Garments initiative this week. The collection includes both toques (in hot pink, camel and black) and socks. Each garment purchase results in a matching item being donated to a homelessness organization across Canada — in Calgary, the partner charity is The Mustard Seed. The items are on sale now, and Local Laundry will be sharing more information on The Mustard Seed through its blog and podcast in the coming weeks. Giving Garments began in 2016 and has so far resulted in more than 3,000 donations of toques and socks across the country.
Steel River Group, a local diverse management entity specializing in pipelines and infrastructure, was named this year's Canada's Fastest-Growing Startup by Canadian Business. In an article celebrating the achievement, Canadian Business focused on how SRG "puts Indigenous communities first and profits second," with one example being an investment that helped the Alexis Nakota Sioux Nation massively increase its stake in an energy company and create local jobs. SRG was one of just two Calgary companies to make the top 20, the other being Lendingarch Financial in fourth place.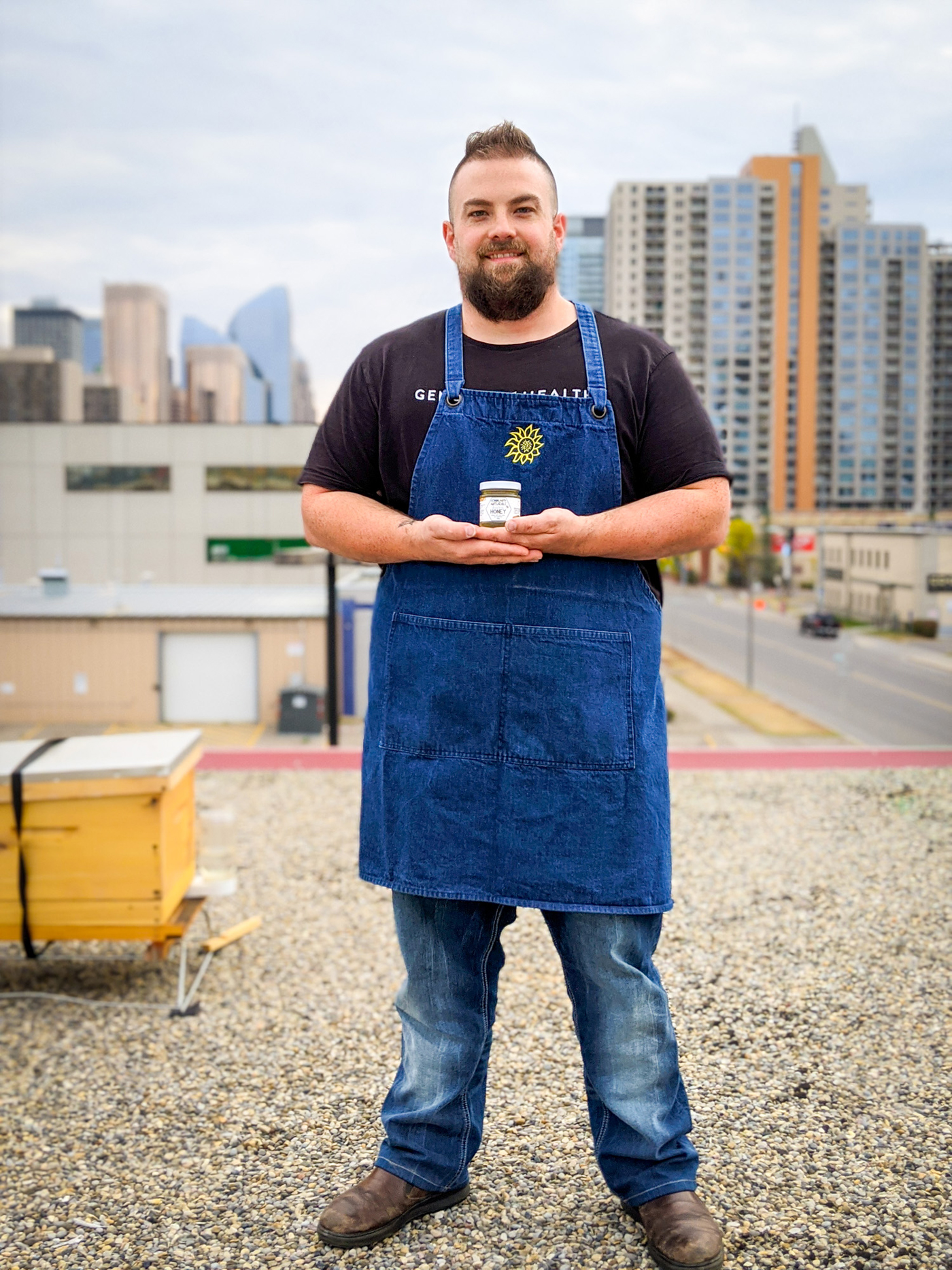 Community Natural Foods has just released a new line of honeys with an eco-conscious twist. This summer, the company partnered with urban beekeeping company Alvéole to install hives at its three Calgary locations and these new hyper-local honeys are the result. Fittingly, there are three, each named after the store location where they were produced. Each honey is only sold at its respective store.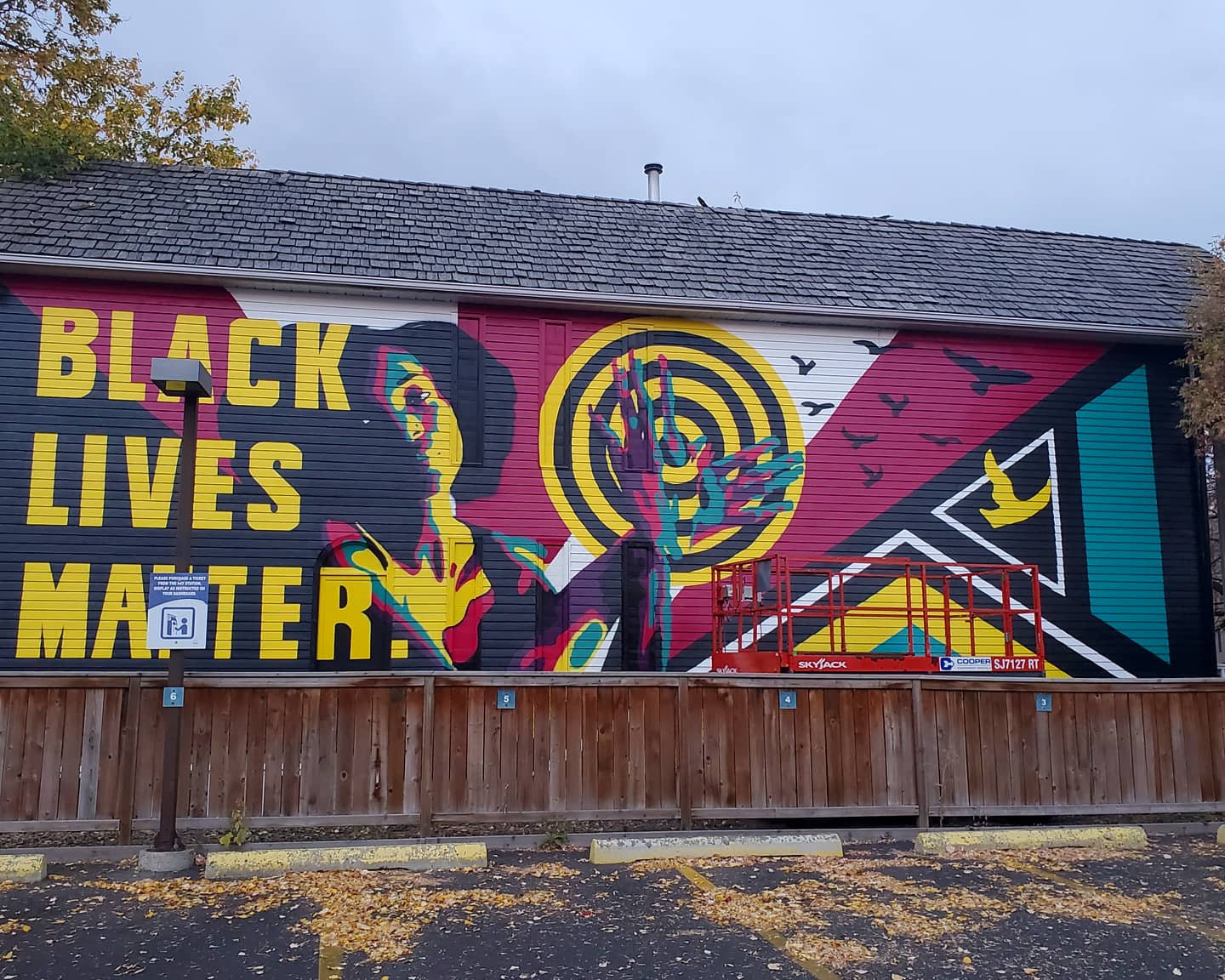 Sydonne Warren (a.k.a. Syd the Artiste) has had a prolific year creating public art in Crescent Heights and at Deerfoot City, and now her latest work has been completed at a residence in the Kensington area. Entitled Don't Shoot the Messenger, it's a privately commissioned piece that was inspired by the Black Lives Matter movement. As she told CBC in a recently published video, her goal is "to keep the conversation going" here in Calgary.
sydonnewarrenartist.myportfolio.com
Calgary-based home builder Jayman Built announced this week the donation of $102,250 to four different Alberta charities through its philanthropic arm, the Westman Charitable Foundation. This year, Jayman stashed $1,000 from each home it sold for a total of $409,000 towards multiple-sclerosis research and ending homelessness. The recipients are the MS Society of Canada, the Hotchkiss Brain Institute, HomeSpace Calgary and Homeward Trust Edmonton.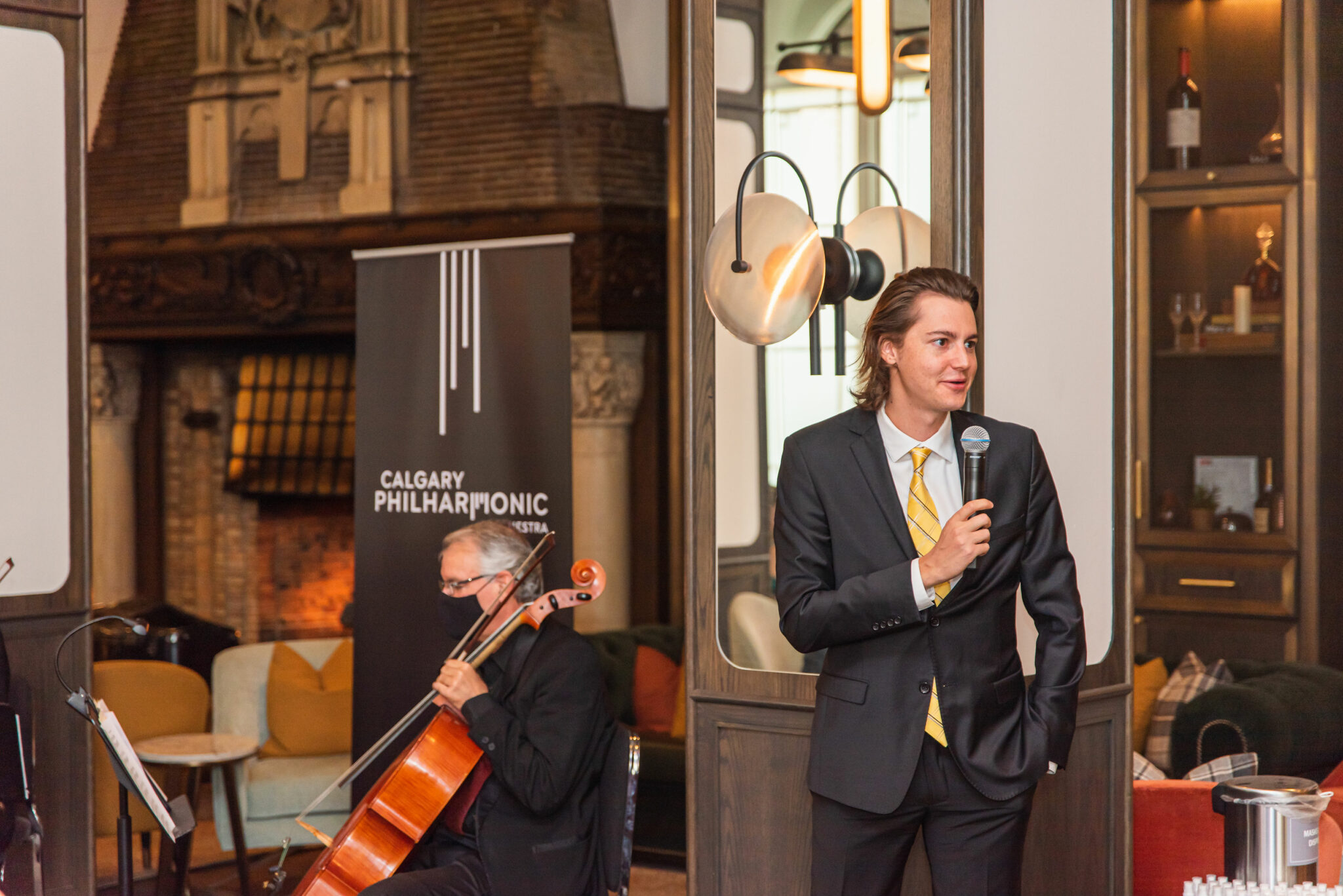 The numbers have been tallied for a charitable brunch and fashion presentation hosted by Parker PR in support of Calgary Philharmonic Orchestra (CPO) last week. A total of $10,000 will support the CPO as it continues to persevere without the ability to earn ticket revenue or welcome guests into the Jack Singer Concert Hall. The event was a collaboration between hosts Parker PR (whose Ellen Parker is board director for the CPO), Holt Renfrew, CH Financial and event venue Hawthorn Dining Room at the Fairmont Palliser. CPO is also accepting donations as part of its fall virtual concert series.
The winners of the Alberta Women Entrepreneurs Awards were announced on October 1 and they include three Calgarians. Lara Murphy and Karen Ryan of Ryan Murphy Construction took home the Celebration of Achievement Award while Koleya Karringten of Absolute Combustion International picked up the Indigenous Entrepreneur Award. Other wins include the Emerging Entrepreneur Award for Kristina Botelho of Kb&co and the Upsurge Entrepreneur Award for Kendall and Justine Barber of Poppy Barley.
40 million masks are being produced for our province and a Calgary company has secured the contract. As part of the Alberta Bits and Pieces Program, Orpyx Medical Technologies will produce the massive quantity of masks over the next two years at a price tag of $60 million. While Orpyx is primarily known for its flagship Orpyx SI sensory insoles, its first run of masks for Alberta Health Services was received in September and was thoroughly tested to ensure they meet international clinic standards.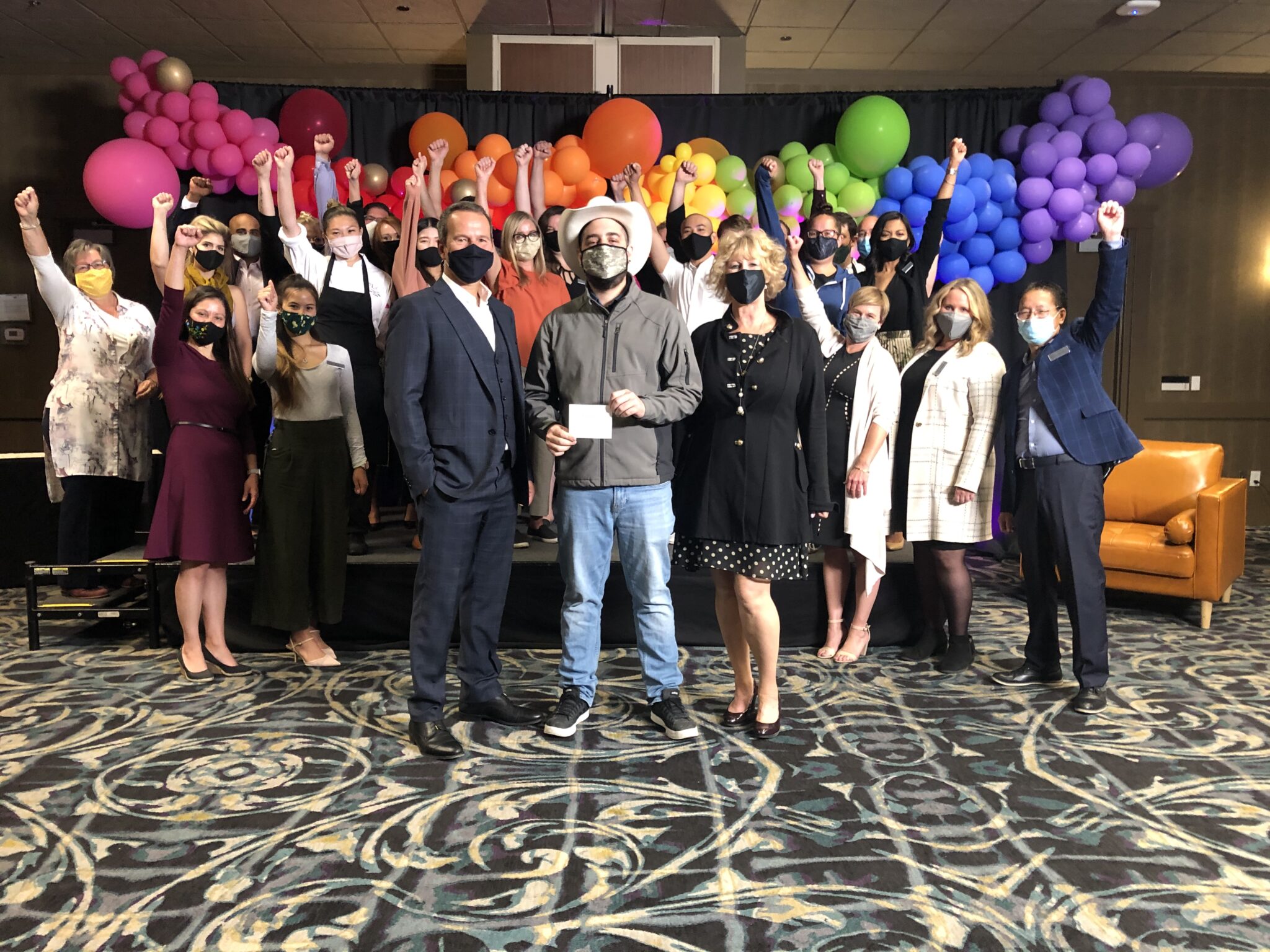 Tourism Calgary's annual celebration of hospitality professionals in the city adapted to COVID-19 in an interesting way. Rather than hold its annual gala at the Southern Alberta Jubilee Auditorium, the awards body surprised each of the winners at their place of work to bestow the iconic Smithbilt white hat. The 20 winners were narrowed down from 543 semi-finalists, and you can read more about each one here.
Banff Centre has been sorely missed since it shuttered all facilities in the wake of COVID-19. As of September 26, it has entered its first stage of reopening. Up first is the Walter Phillips Gallery where Rita McKeough's darkness is as deep as the darkness exhibit is is currently on view. Appointments are required for entry. That's not the only good news out of this cultural institution this week, either: it was just announced that the 45th annual Banff Centre Mountain Film and Book Festival will take place virtually from October 31 to November 8. More information, including the lineup of films, authors and guest speakers, is available here.
We covered Sheri-D Wilson's YYC POP project back in our September issue, and now the Poet Laureate emeritus has embarked on the next phase of the project's journey. On Thursday, October 1, Wilson celebrated the unveiling of YYC POP: Poetry on Calgary Transit with Mayor Naheed Nenshi and others in attendance. This will see lines from 10 different poems selected for the book version of YYC POP installed on transit vehicles for the month of October. You can read the list of included poets here.
The Canadian Country Music Association's annual awards were unveiled during a virtual broadcast earlier this week. The night's biggest winners were non-Calgarians Brett Kissel, Dallas Smith and Tenille Townes (who originally hails from Grande Prairie), but there was one nod to the city during the celebration: the King Eddy took home the Country Club of the Year Award. The Eddy was revived by the team at National Music Centre in 2018 and has recently resumed live, in-person concerts with special safety precautions in place.
View this post on Instagram
The Italian-run 50 Top Pizza awards rank both the 50 best pizzaiolos in Italy and the top 10 in certain other countries, including Canada. Calgary's own Pizza Face, known for its pickle pie, made the top 10 list this year. To call this a milestone for the business would be an understatement. Pizza Face began as a part-time hobby between friends, later becoming a resident pop-up at Bar Von Der Fels before setting up a permanent shop inside Community Natural Foods on 10th Ave. S.W just last month.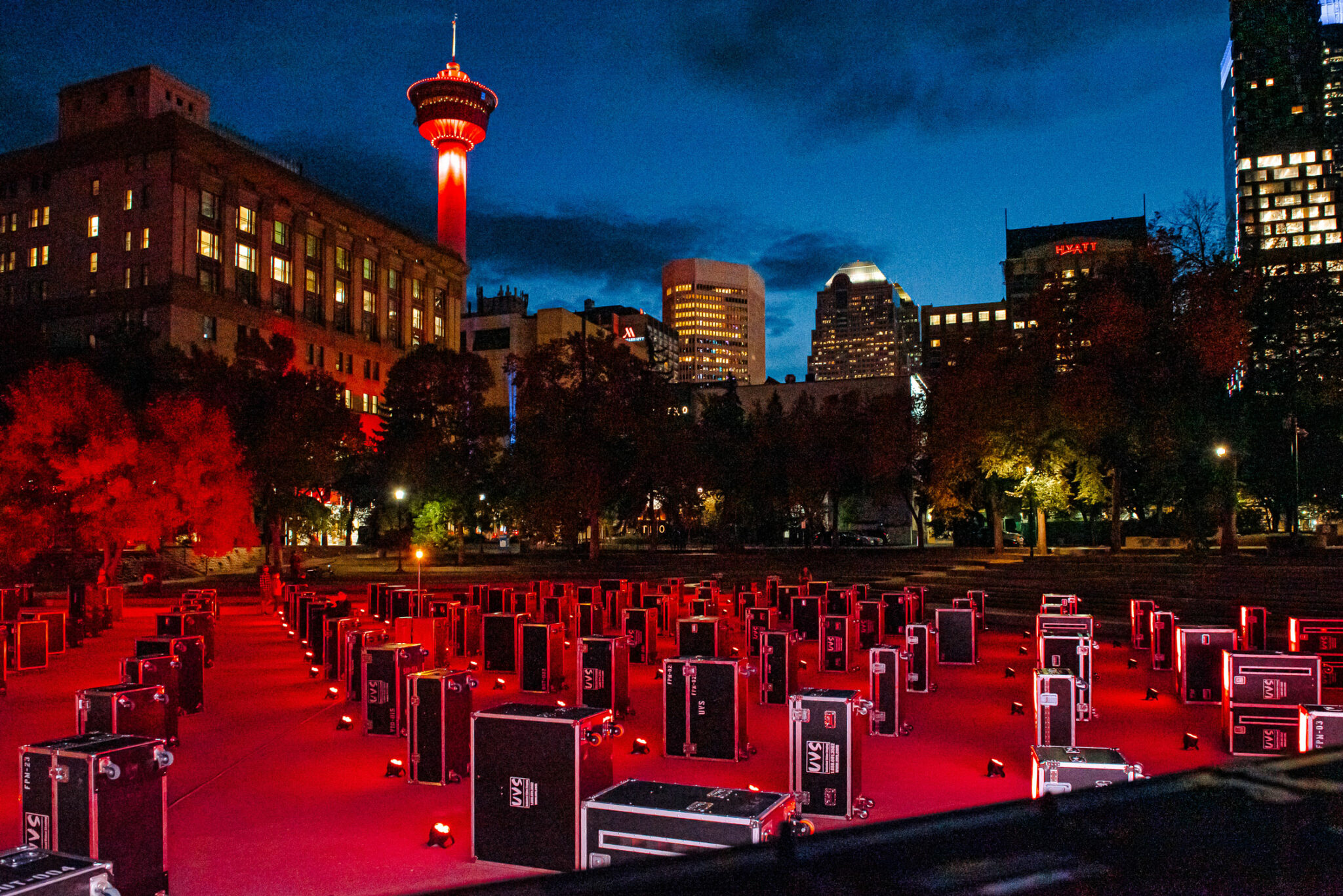 Tuesday marked The Day of Visibility for the Live Event Community in Canada. The nationwide effort aimed to put human faces and stories on our live events workers as they remain largely without employment due to COVID-19. In Calgary, that included a selfie campaign, more than 30 venues shining a red light and a central demonstration at Olympic Plaza. There, 144 gear cases were lit up in red. Each case represents 100 live events workers who call the city home — an estimated total of 14,400. "We want every member of the live events community to know that they are not alone right now and we want every member of the general public to see how vast our community is," said Sabrina Mueller, one of the co-organizers.
Calgary-founded global digital marketing and experience design agency Critical Mass announced last week that it had planted its very own forest. This past spring, in partnership with Alberta Conservation Association, the company found a parcel of land and planted 1,000 saplings over the span of an acre. The sum of 1,000 represents its total number of employees spread between 11 locations across the globe. Critical Mass says that two benefits of the forest will be its support in conserving the adjacent creek and that it will act as a wildlife corridor.
The 5th annual YYC Music Awards were held virtually last Sunday. The broadcast was hosted by Matt Masters and included 23 awards for local artists, venues and industry members. The big winners of the night were Kate Stevens and Troy Kokol, both of whom took home two separate wins in some of the top categories. Stevens was named solo artist of the year and received the R&B soul recording of the year award for her single "Meant for Me." Kokol was named songwriter of the year and received the award for best music video for the song "Lightbulb."
Global reported this week that major upgrade work on Crowchild Trail has finally wrapped after beginning back in 2017. While you'll still spot small construction crews on the roadway here and there for the near future, all major milestones have been reached and access has been significantly improved. For context, this important corridor saw 100,000 cars drive it daily even during construction. With improvements to the bridge that passes over the Bow River plus new lanes and ramps, Crowchild should now be a far more convenient part of commuting.
Calgary's two City-run arts centres are reopening for in-house programming on September 28. Both North Mount Pleasant Arts Centre and Wildflower Arts Centre will resume offering classes and workshops with clay, paint and more in a modified format. Beyond the necessary safety precautions, the centres have added new beginner-level courses and have adjusted registration so that Calgarians can attend as many or as few classes as they like, rather than commit to an entire program's run. Space is limited and programs are expected to fill up, so register quickly if you'd like to participate.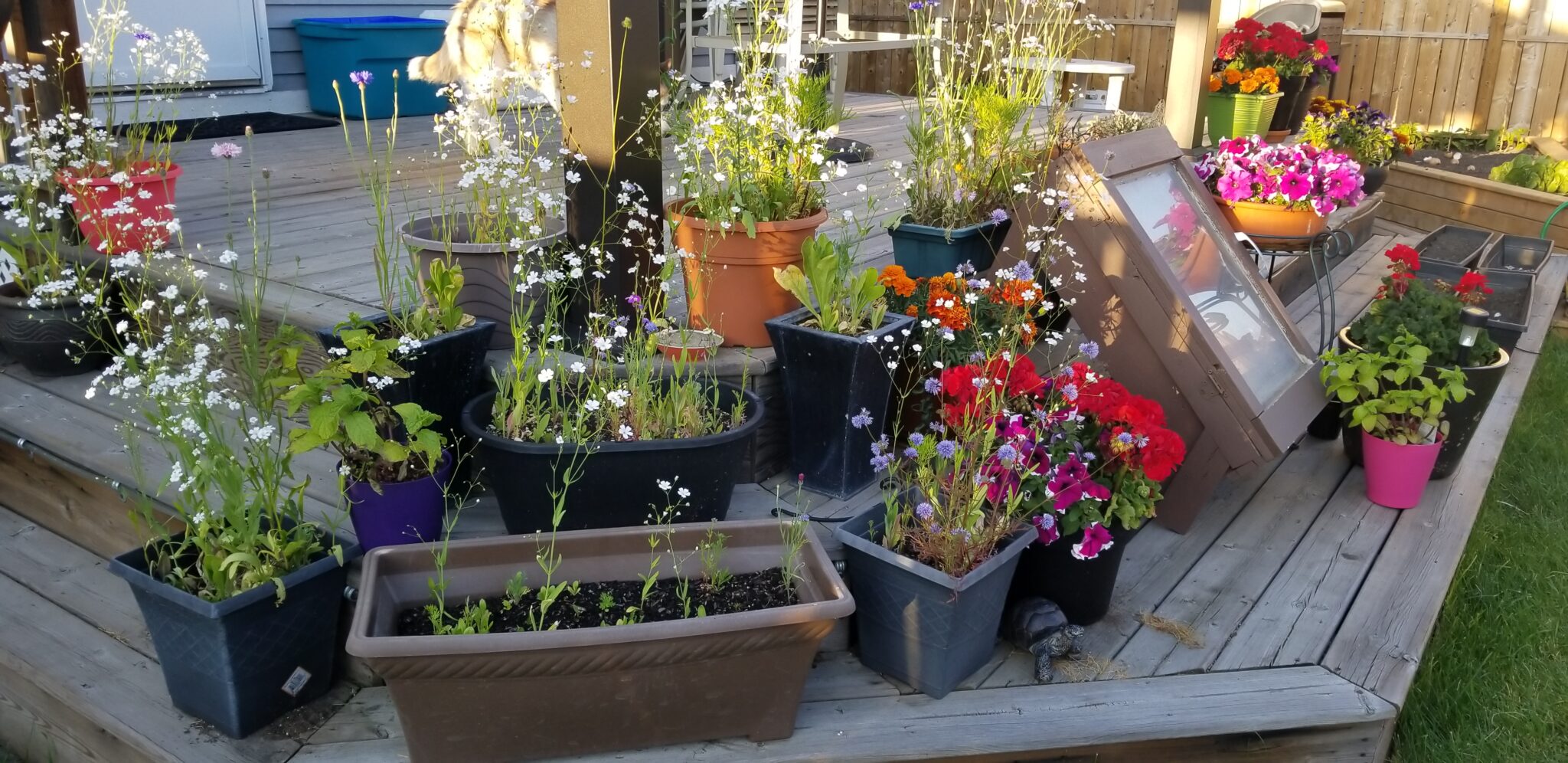 The David Suzuki Foundation announced this week that Calgary's Beddington community is the 10th "Butterflyway" recognized by the foundation and the first of its kind in Alberta. Essentially, a Butterflyway is a citizen-led project that involves planting or installing butterfly- and bee-friendly plants in a concentrated area. The goals of the foundation's Butterflyway Project is to create safe habitats for butterflies and pollinators. You can read more about Beddington's 23 sites here and about the Butterflyway Project at large here.
Calgary Reads relies heavily on the CBC Calgary Reads Big Book Sale that takes place in May. While it was unable to go forward this year, that hasn't stopped the organization from helping kids in Calgary get access to books. Calgary Reads recently shared that, from April to July alone, it was able to connect with 30 schools and family-serving organizations and reached 1,722 adults and children with more than 1,000 bags that included 10,374 books. This was made possible by eight partner organizations and 185 community volunteers. Now, it's preparing to launch a used bookstore on the third floor of Bankers Hall on Saturday, September 26. The rent-free space was provided by A Dose of Happiness and Brookfield Properties, and Ben and Richard of Pages bookstores helped Calgary Reads with the set-up and operations of the shop.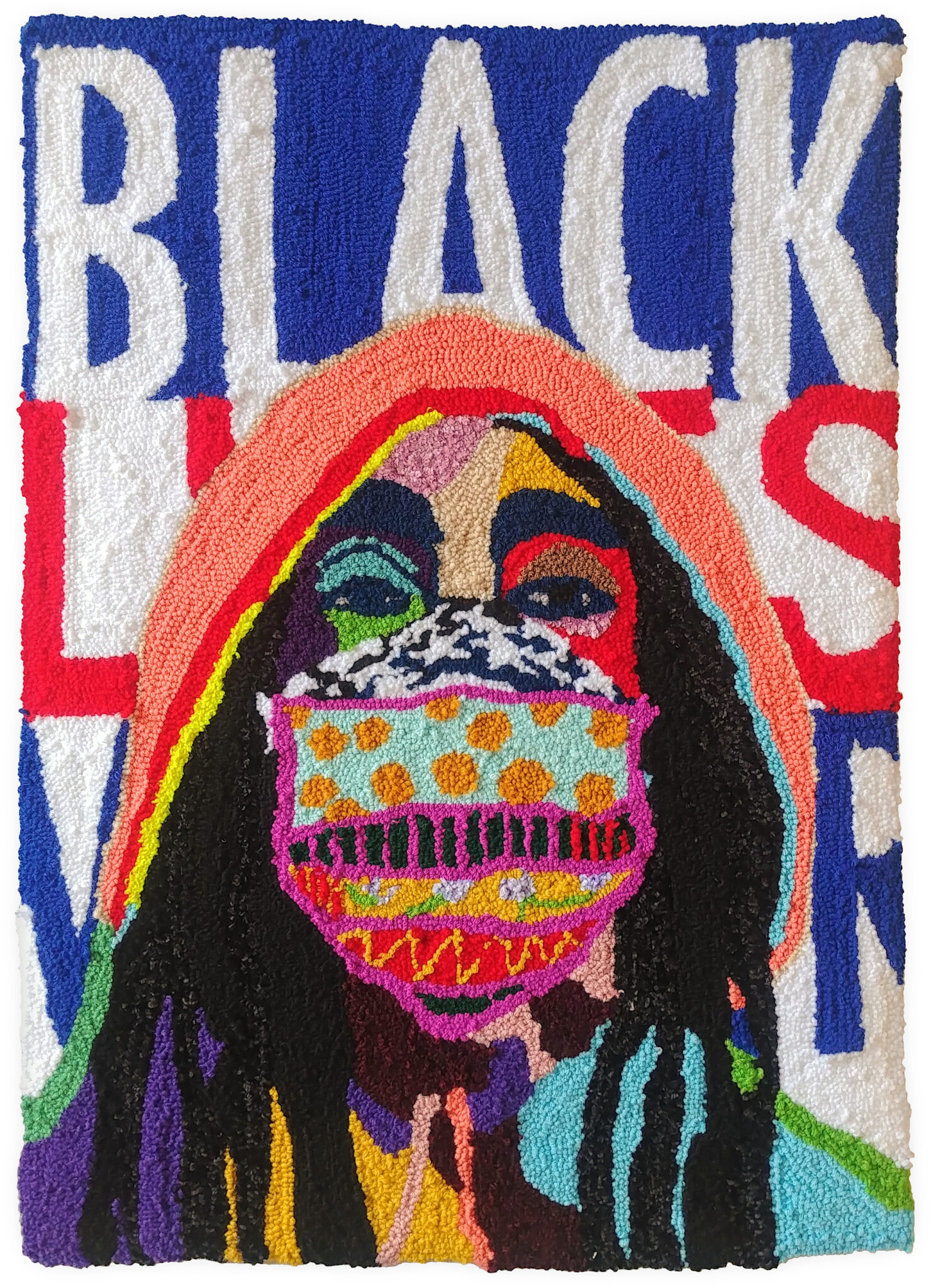 The results of the 18th annual Canadian BMO 1st Art! Competition were announced on Wednesday and include major honours for two 2020 Alberta University of the Arts (AUArts) grads. Simone Elizabeth Saunders was crowned the overall National Winner (including $15,000 in prize money) for her Black Lives Matter-inspired work It Matters, a hand-tufted and punch-needled textile. The awards also include regional winners and Jasmine MacGregor took that prize in the Alberta category for her video Anishinaabekwe (Ojibway woman).
The Canadian Brewing Awards and Conference winners list was announced earlier this week. Common Crown Brewing Company took home the prestigious 2020 Canadian Brewery of the Year award in addition to several other wins. Its Coppersmith Brown Ale, Andys Wee Heavy and Ploughman Wheat Ale all took home gold in their respective categories. It wasn't the only Alberta brewery to receive recognition though: our province reaped 39 total awards split between 19 Alberta breweries, including 17 golds. Notably, Alberta completely dominated the sour beer category with wins in bronze, silver and gold. The entire awards results are available here.
There's a new way to shop local online thanks to a new marketplace/directory called Local Shops. Created in Calgary and currently servicing our city and Edmonton (with plans to expand nationwide), Local Shops integrates with vendors' Shopify, Wix, Facebook and Instagram platforms to showcase a wide variety of products all in one place. Vendors can sign up even without an existing ecommerce platform for sales. Right now, there are already 200 Calgary products on offer.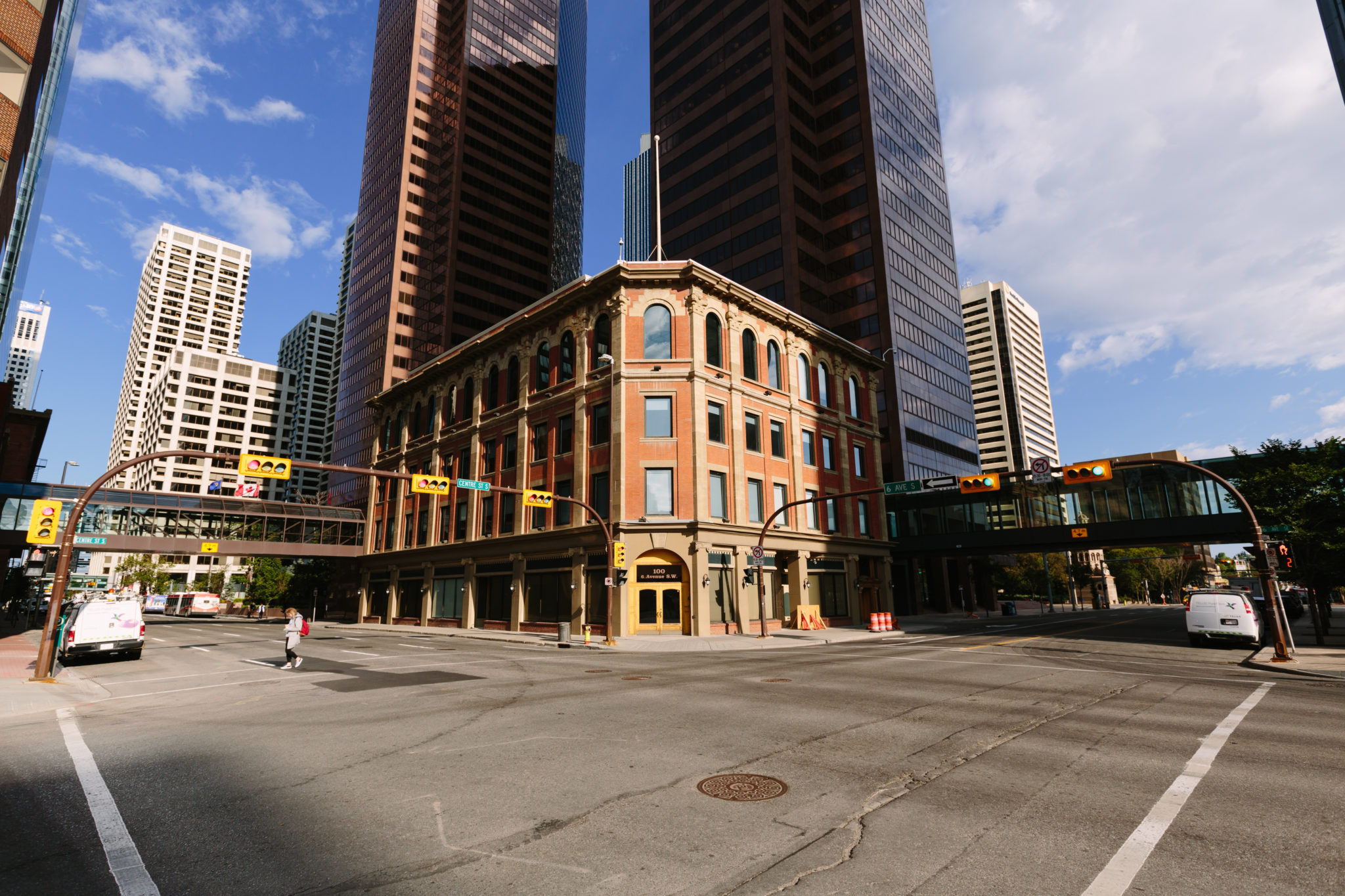 Calgary's tech sector has a promising new resource on the horizon. SAIT announced on Wednesday a new campus and expansion to its course offerings in the form of the School for Advanced Digital Technology. The school will be located in the historic Odd Fellows building at the corner of Centre St. and 6 Ave. S.W. with an expected opening date of January 2021. The aim of the school is to increase the number of tech-sector ready grads into Calgary's job market by updating existing curriculum and adding entirely new streams. More information on the industry leaders involved and the programs and courses available can be found here.
When the COVID-19 lockdown began, mental health practitioners jumped swiftly into action to find new ways to deliver services. An excellent example of the ingenuity required for this pivot is the Calgary Counselling Centre (CCC), who on Wednesday announced some stats on services delivered during lockdown. Between mid-March and the end of August, CCC delivered more than 19,000 remote counselling sessions and offered 211 Calgarians online group counselling sessions. If you or someone you know is in need of counselling, know that there is no wait list for new clients and service rates are determined on a sliding scale dependent on clients' means.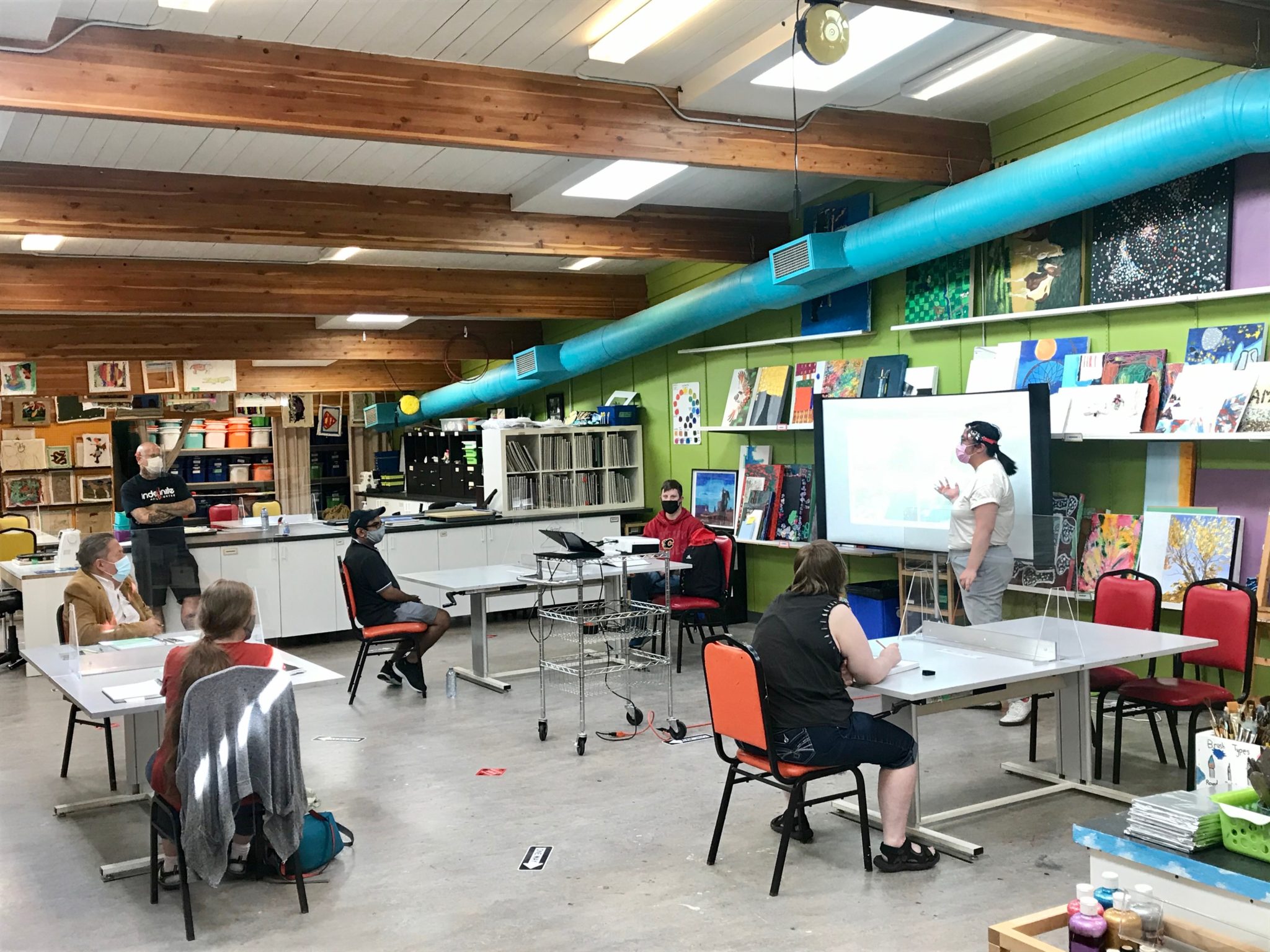 Indefinite Arts Centre (IAC) was finally able to reopen to artists this week after 176 days of closure. As Canada's oldest and largest disability arts organization, rigorous planning for safety measures needed to occur before artists could return to the space. IAC recently told Avenue that it was able to service 95 percent of its artists remotely during closure, and it will continue to offer at-home services for any artists who are not ready to return to the facilities.
In March, United Way of Calgary and Area partnered with The City of Calgary and City agency Calgary Emergency Management Agency to create the COVID-19 Community Response Fund to help support an increase in demand for social service agencies. This week, it announced that $10.3 million had been distributed to 197 agencies as of August 15. The total was made possible by support from all levels of government, 1,500 individuals and 90 corporations. 100,000 pounds of food was given away as part of this, and you can read even more stats on United Way of Calgary and Area's website. You will also find more information there on fundraising efforts going on this month as part of United Way Month.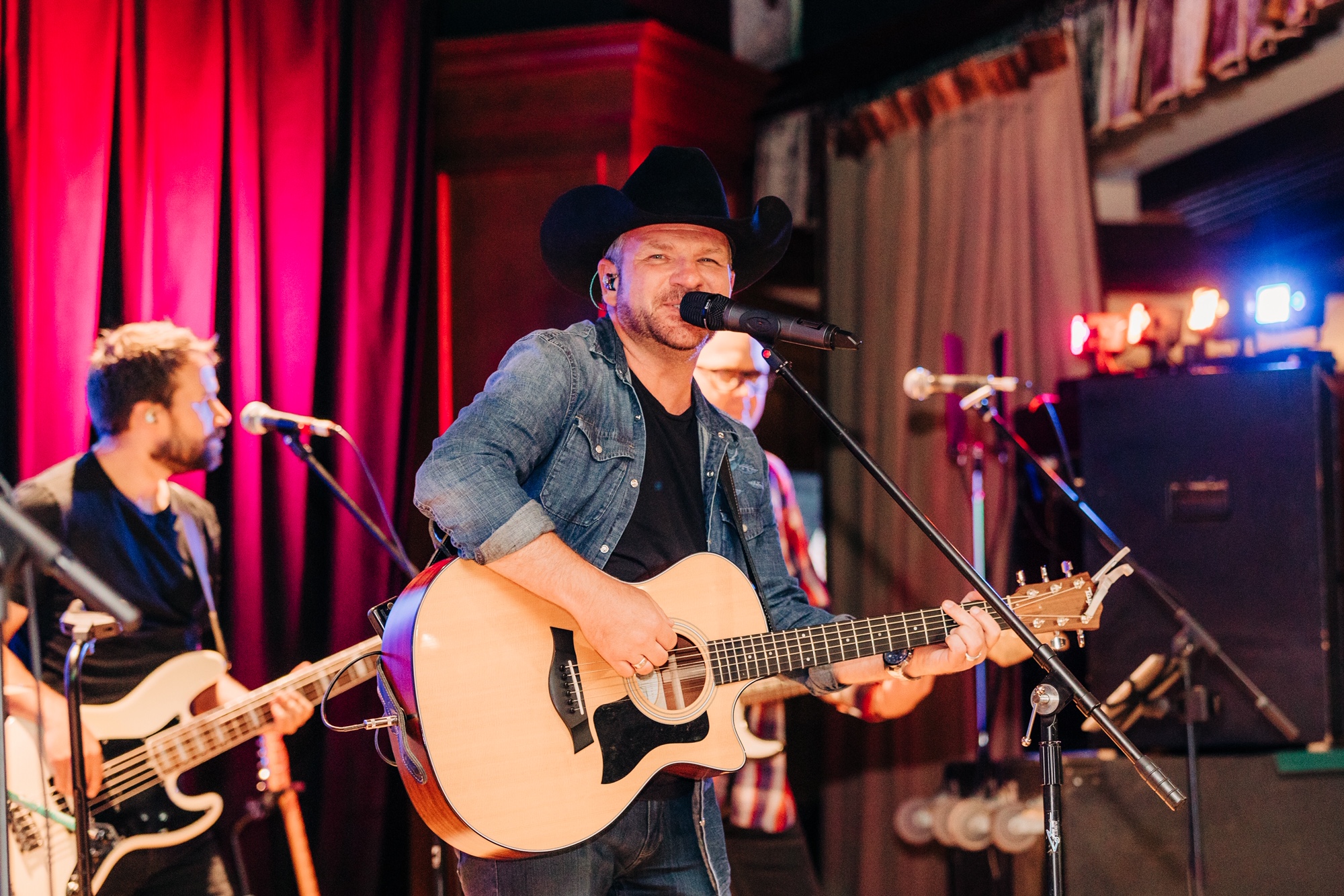 It may not be July anymore, but The Bootleggin' Breakfast is forging ahead this month with gourmet pancake breakfasts, secret-headliner country acts and good old-fashioned western hospitality. The events will go down at the Wildhorse Live Tent at 6 Ave. S.W. on September 18 and 25 from 10 a.m. to 3 p.m. and after parties will follow at National on 10th. Tickets (available in groups of two, four or six) include breakfast plus six drinks. Entertainment lineup details, minus the secret headliner, are available on the event's website.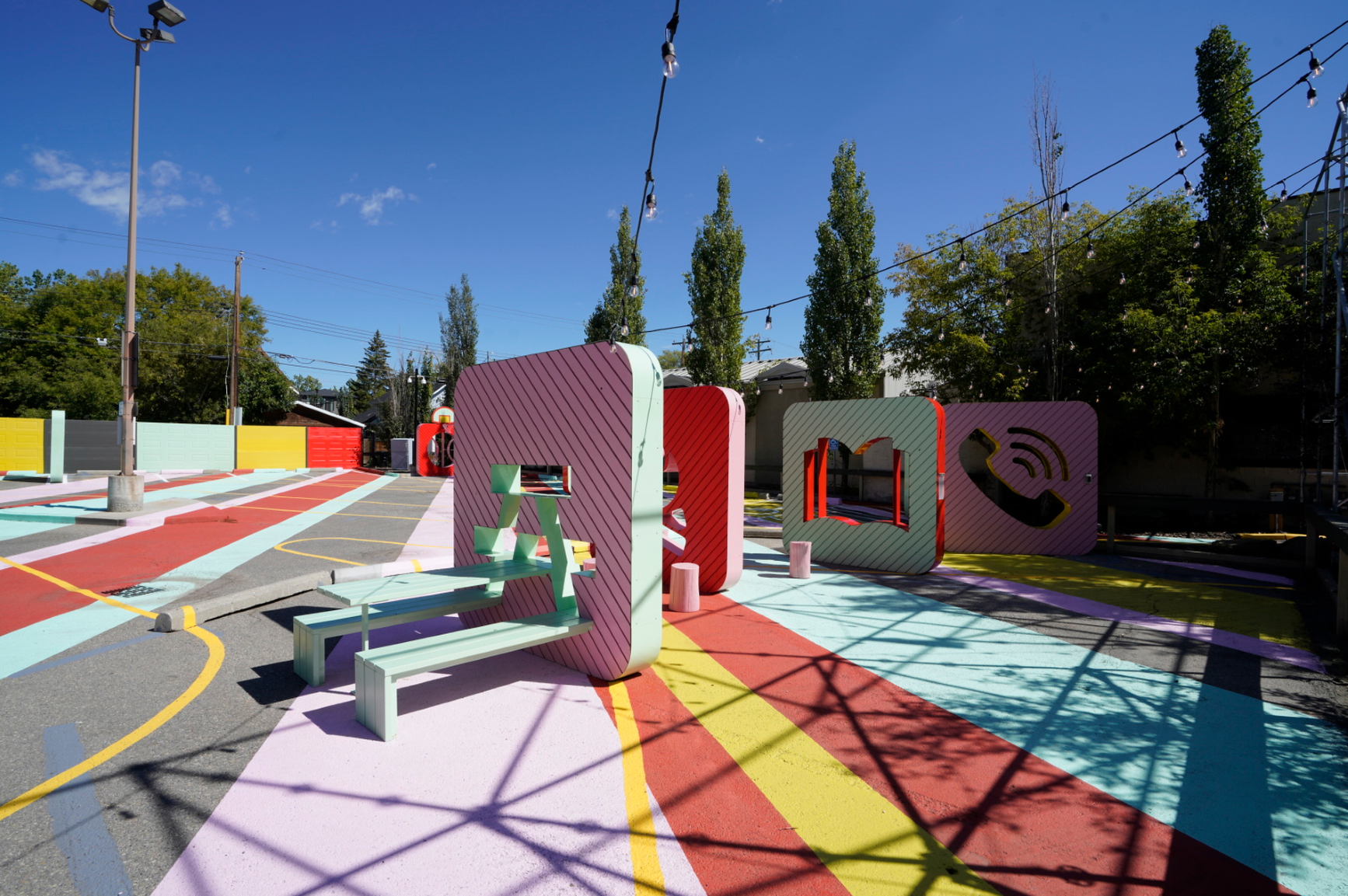 Calgary Parking Authority's (CPA) Lot 43 in Inglewood just got a serious makeover. In collaboration with CMLC, the Inglewood BIA and Public City Architecture, it has transformed the space into a multi-use area exploding with colour. There's seating, a phone charger, a bike pump, a Little Free Library, a basketball hoop (accessible only when the space is rented and closed to vehicles) and even a hand-warming area for when temperatures drop. Public City Architecture, which won an open competition for the contract, took inspiration from park signage for the oversized, vibrant installations. PARK PARK is a two-year pilot project and Lot 43 will still be able accommodate motorists in need of a parking space during peak times. It is also available for event rentals through CPA.
Isolation and health worries have been weighing on the minds of many since the pandemic hit. On Wednesday, September 2, the City of Calgary announced it will fund 16 new mental health and addiction pilot programs though it's Change Can't Wait! project stream. Each program is meant to be a quick-to-realization endeavour where administrators are expected to share results this upcoming January. Beneficiaries include The Immigrant Education Society, Calgary Immigrant Women's Association, Calgary Reads and many others. The sum of the investments in $589,259, including $275,000 contributed collectively by Calgary Foundation, Calgary Health Trust, Hunter Family Foundation, United Way of Calgary and Area and Viewpoint Foundation.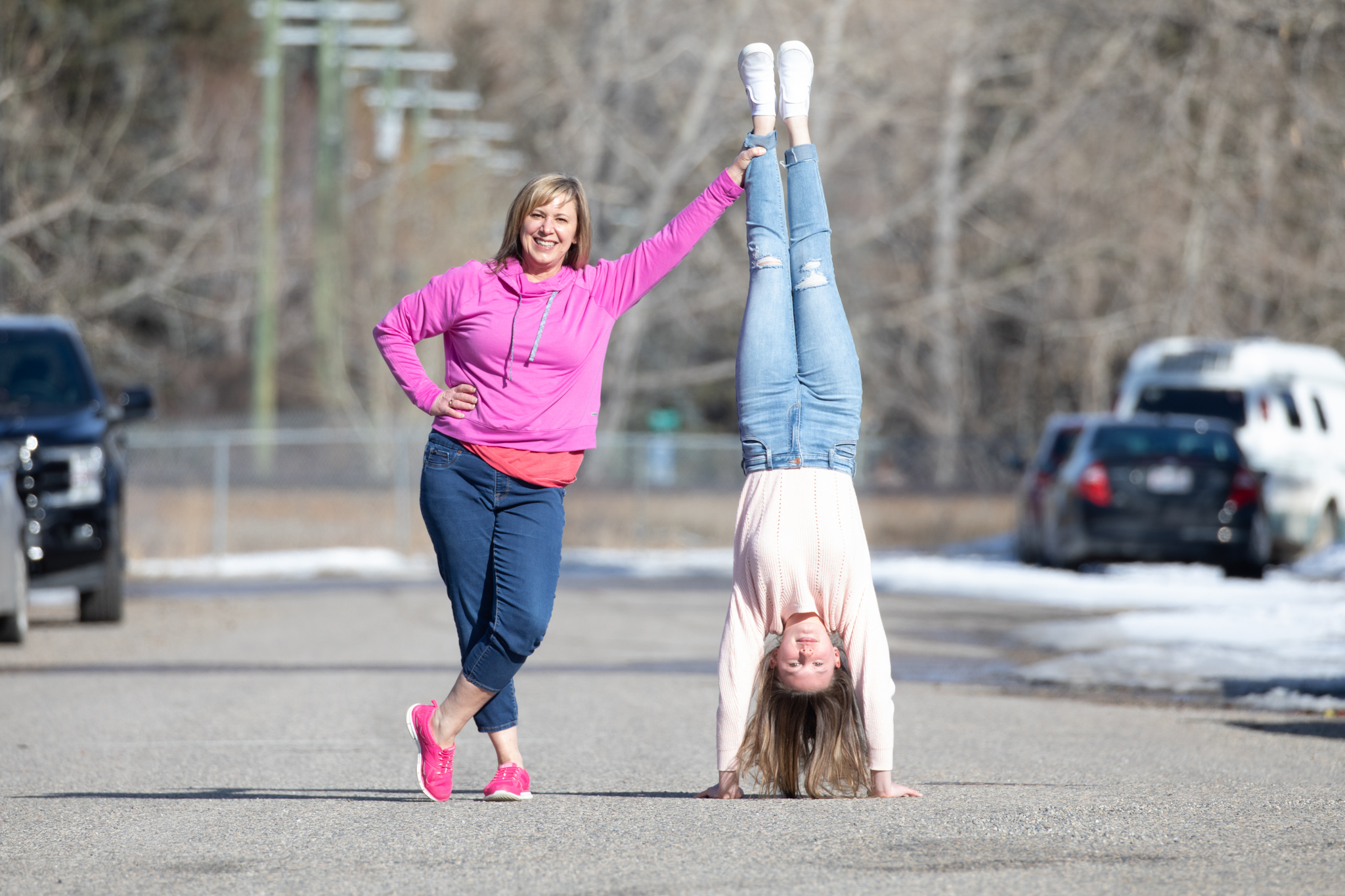 Local photographer Neil Zeller has photographed more than 650 Calgary families from a distance since COVID-19 took the city by storm. Now, 55 works from the Porchraits project are set to open at Glenbow on Saturday, September 5. Glenbow, which reopened on August 1, is currently open on weekends and statutory holidays. Guests must book admission for a specific time slot in advance.
Back to school looks a lot different this year, so it's no small relief to see a charitable organization making that a bit easier. Making Changes' My Best Friend's Closet initiative has four streams including a chat group, empowerment workshops and both virtual and in-person "shopping." Young girls aged 12 to 18 who are experiencing financial barriers are eligible for consultations where Making Changes staff help pick out clothes for a variety of occasions at no charge. The organization is always accepting donations and, right now, Southcentre Mall is donating $5 from every $100 gift card sold to the program.
The ATCO Blue Flame Kitchen and Kerby Centre have teamed up to get gourmet meals delivered to Calgary seniors, CTV reports. The Blue Flame Kitchen has been closed to the public since lockdown measures were put in place due to COVID-19, but has been offering meals for pick-up, including 5,000 donated to Calgary Seniors' Resource Society. Now it has pledged daily meals for seniors until Thanksgiving 2020. For its part, Kerby Centre has assembled a legion of volunteers to pick up the meals and get them straight to seniors' doors.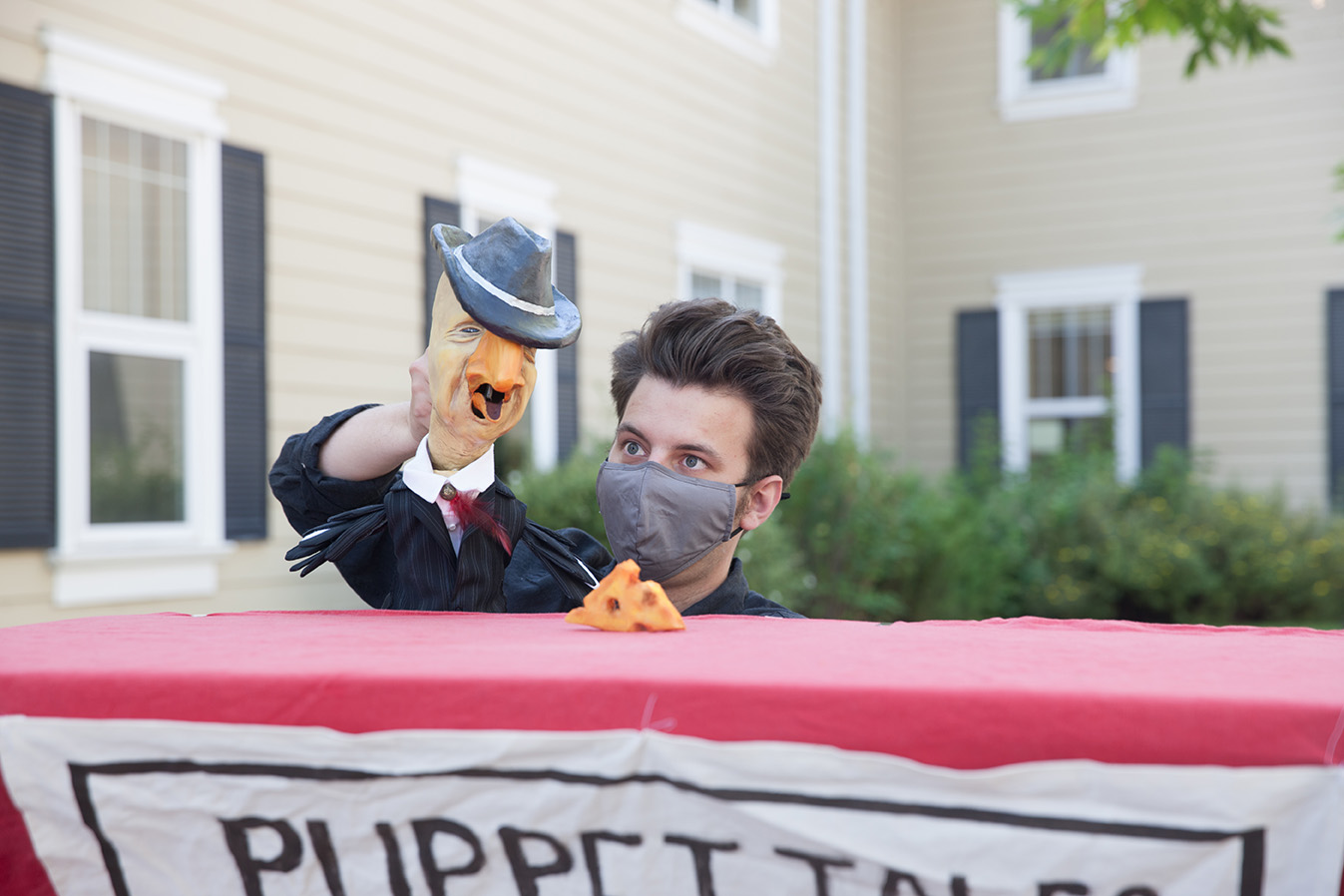 Calgary Animated Objects Society is bringing a collection of new puppet shows to low-income senior care facilities over the next few weeks. Entitled "Puppet Tales by CAOS," the performances will be held outdoors in courtyards in order to keep a safe distance from audiences. As well, performers Ellis Lalonde and Toby Duska created non-verbal versions of the four shows to accommodate those with hearing impairment, who don't speak English or are watching from behind glass. The first show took place on Thursday at Silvera for Seniors Shawnessey and the troupe is still taking requests for free shows at additional facilities.
While Calgary's Pride festival won't be able to take place as originally planned, organizers have made the pivot to online and a select amount of in-person events will go ahead by various community groups. From now until September 6, you can tune in to the Pride learning series, attend a virtual "parade day," participate in the #OurPride fundraising campaign and attend events at venues like Ol' Beautiful, Dickens and The Beltliner. You can read about Pride happenings in more detail here.
A void was left for car sharing in Calgary when Car2Go left the city in October 2019. Now, that void has been filled by Quebec-based Communauto with its Communauto Flex service. Company president Benoit Robert, Ward 8 councillor Evan Woolley and City senior transport engineer Erin McNaughton announced on Thursday the details of Communauto's operations in Calgary, including information on service zones and parking rules. The vehicles can be used in 26 square kilometres of inner city space (see zone map here). Usage prices vary based on your membership plan. For now, users can sign up to be beta testers while general availability begins in September.
Women members of the Mount Royal Kantorei Choral Society shared a new video this month as a tribute to female chief medical officers including Dr. Theresa Tam, Dr. Deena Hinshaw and more. They perform the song "All Together We Are Love" by Canadian composer Katerina Gimon in a clip produced by Andrea Ciona. The video has been shared with the hope that viewers will "stay strong, hold compassion for each other, and continue to foster hope."
View this post on Instagram
Canada's most prestigious film festival has selected local animator Tank Standing Buffalo's RKLSS to screen at its 2020 festival taking place September 10 to 20. The animated short covers Standing Buffalo's personal experiences with segregation as a young offender and his healing through art. It will screen as part of Short Cuts Programme 03 online across Canada. More information on how to watch it is here.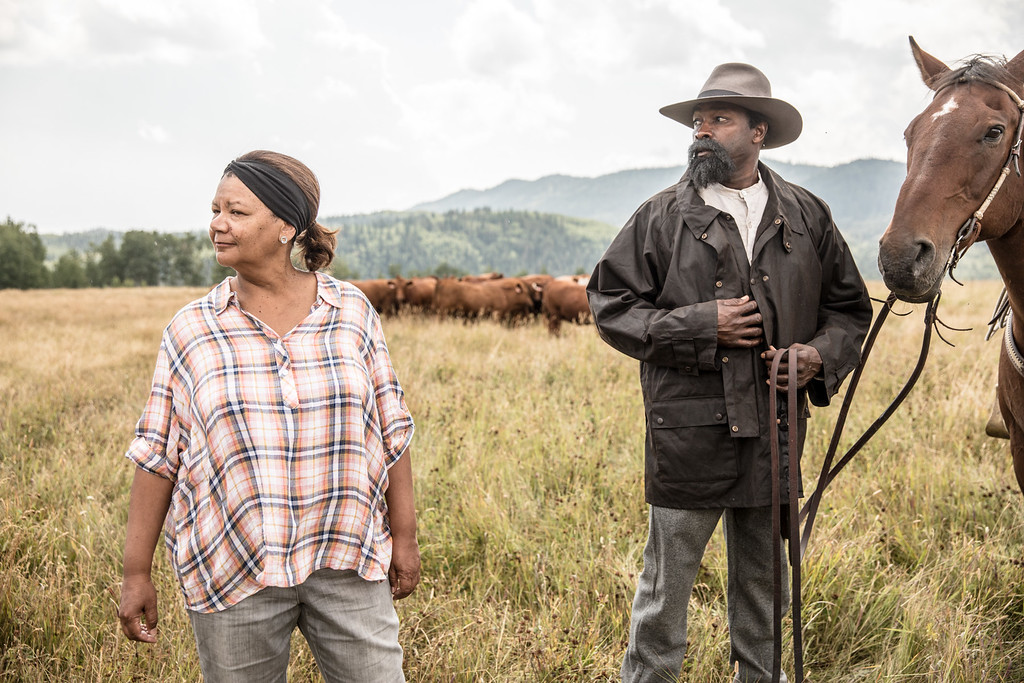 Calgary's premier film festival announced its Alberta Spotlight series this week. It is the first programming announced for the 2020 edition which takes place September 24 to October 4. Some notable works from the announcement are Cheryl Foggo's John Ware Reclaimed (pictured in main image), a feature documentary made with the National Film Board about pre-20th century Black cowboy John Ware; Robert Cuffley's psychological horror film Bright Hill Road; and Events Transpiring Before, During, and After a High School Basketball Game, shot primarily at Calgary's Queen Elizabeth High School and starring Andrew Phung. All three are world premieres. See the full list of Alberta Spotlight films here.
TechCrunch reports that Calgary-based 3D robotics company Attabotics has received $50 million U.S. ($65.9 million CAD) from the Ontario Teachers' Pension Plan Board. This is the company's Series C funding round and will be used for a number of growth opportunities: to expedite commercial deployment, invest in new tech and scale manufacturing. Attabotics creates robots that work on warehouse fulfillment. The company says this can reduce the size of warehouses required by business owners, saving them money on rent and allowing them to work closer to inner cities and reduce delivery time.
techcrunch.com; attabotics.com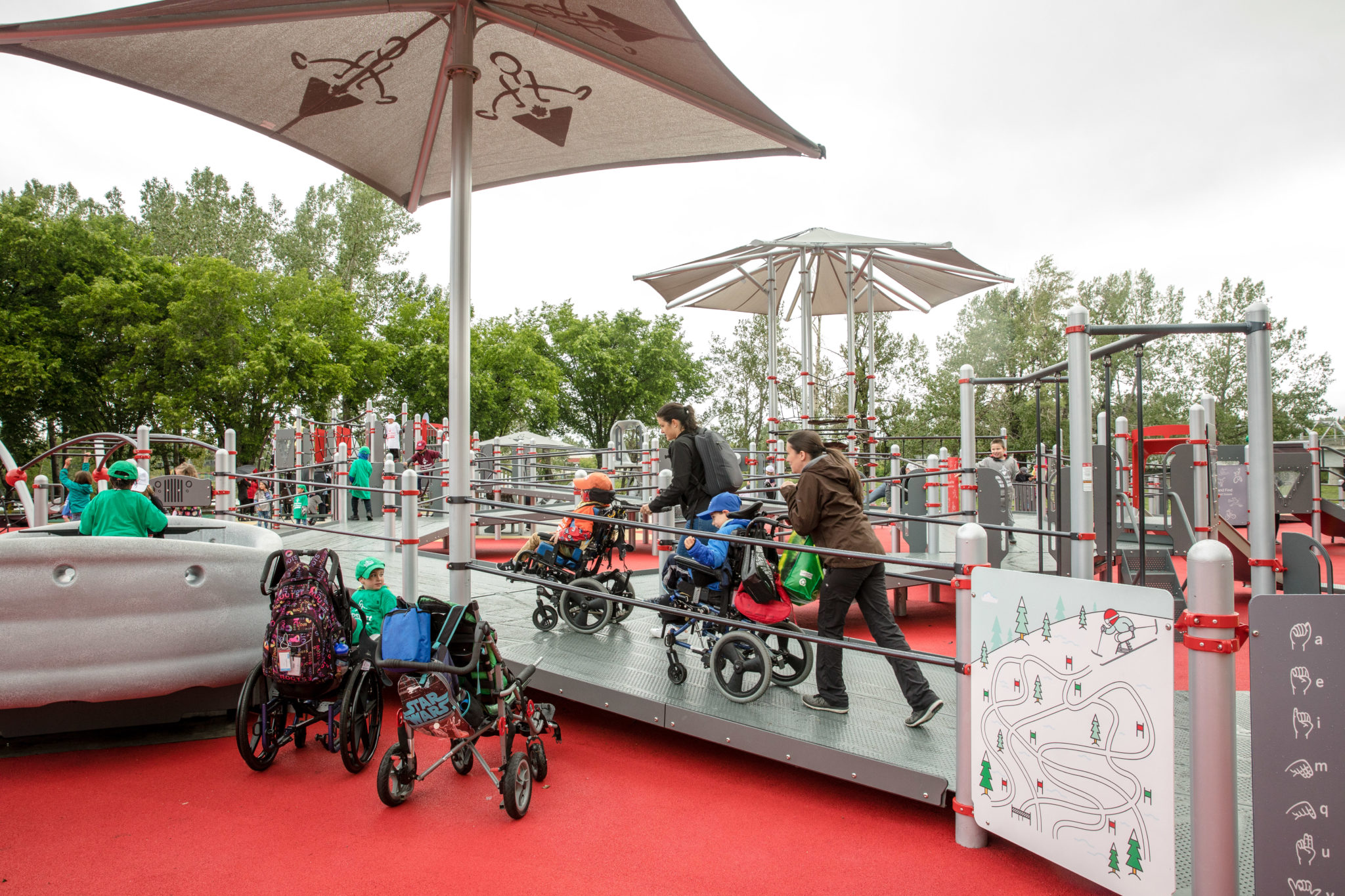 A new project from partners University of Calgary, Mount Royal University, City of Calgary Recreation, Sport Calgary, Vivo for Healthier Generations, Repsol Sport Centre and WinSport aims to ensure recreation programs in the city are accessible to youth of all abilities. Its full name is The Calgary Adaptive Hub: Powered by Jumpstart due to generous support from Canadian Tire Jumpstart Charities. As of now, the project is raising awareness of existing offerings from the partner organizations (read a list here) and aims to develop new recreation programs that work for kids with any type of disability. This follows Jumpstart's investment in an accessible playground at Shouldice Park (pictured) which was completed last year.
The Calgary Humane Society began work on an expansion to its facilities this Thursday. Expected to be complete by Spring 2022, the facility enhancement project will expand its capacity to treat animals both through added space and the implementation of new infrastructure like a separate exam room, surgery suite, dental suite, maternity ward, neonatal ward and a recovery suite. The total price will be $12.5 million, made up of $8 million from existing funds and the balance from the For Them fundraising campaign. The society has operated since 1922 and currently serves 4,500 animals each year.
A new program by not-for-profit Business Link aims to help small businesses recover and find a path forward in the wake of COVID-19. The Resilient Recovery Program will pair Alberta entrepreneurs with disaster-recovery experts from InnoVisions & Associates and Hackman Carty & Associates for four one-hour coaching sessions on resiliency. Business owners must commit to make the time and will be tasked with actions to complete between sessions. Read more about eligibility and apply here.
There are Two Ways to Support LGBTQ+ Causes This Month by Eating Local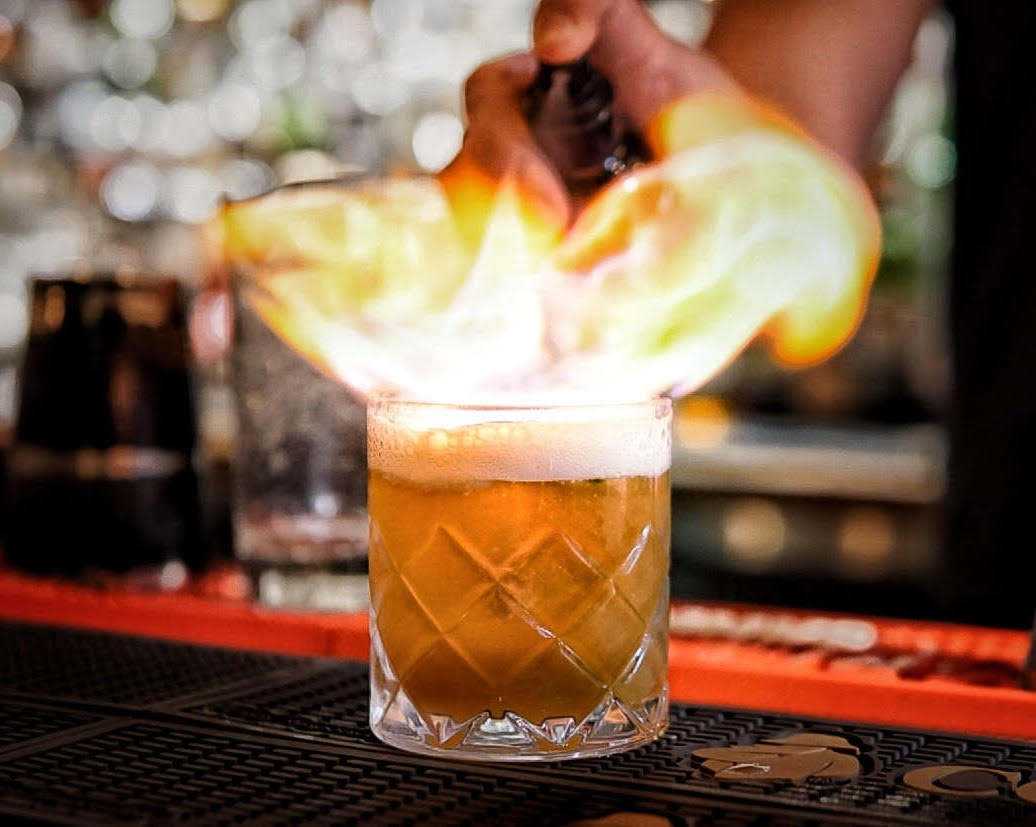 There are two campaigns supporting LGBTQ+ causes going on right now. The first is Pride Food YYC, an End of the Rainbow Foundation initiative to support its Calgary Rainbow Railroad Station, a program assisting LGBTQ+ refugees living in Calgary. Dishes and drinks offered at Calcutta Cricket Club, Madison's 12|12, Monogram Coffee, Native Tongues and Ol' Beautiful Brewing Company all support the cause.
The other is Eat North's third annual cocktail-based Shake, Stir and Strainbow! There are 50 bars and restaurants in Alberta (many based in Calgary) that have limited-run cocktails that will raise funds for Skipping Stone Foundation, a charity supporting trans and gender-diverse youth, adults and families.
endoftherainbow.ca and eatnorth.com
Friday, August 14 marks the opening of Parks Foundation Calgary's newest amenity. The South Glenmore Bicycle Pump Track was designed for cyclists of all ages and experience. The asphalt circuit is a pump track, meaning cyclists use an up-and-down pumping motion rather that pedal to make their way around. It is free to use and located in South Glenmore Park at the west end of 90 Ave. S.W.
After smashing its fundraising goal of $5,000 with a press-time total of $14,384, the Calgary Community Fridge (CCF) project is set to launch on Monday, August 17. CCF "is a mutual aid project aimed at addressing food equity in Calgary by helping those facing financial insecurity access free, fresh and healthy food 24/7," say organizers on the campaign's page. The first CCF outpost will be on the Tigerstedt Block on Centre Street in Crescent Heights. It includes a fridge (courtesy of Evans Hunt) and freezer (donated by Tokyo Street Market) stocked with food for Calgarians who need it. Donations are still being accepted and if you make one of $40 or more, you'll get this adorable shirt.
instagram.com/calgarycommunityfridge
Wordfest has announced a digital-experience festival for 2020 called 25@25. This is Wordfest's 25th anniversary and its team has uniquely curated 25 Canadian authors to take part in it. About half are popular festival alumni chosen by the Wordfest team, and each of those authors chose a conversation partner for events taking place each Tuesday from September 8 to December 8. And don't call it a comeback — Wordfest has been broadcasting professional-quality events since the spring on a channel called ImagineOnAir. You can watch those for free right now. There will also be a book called 25@25 to commemorate the occasion which can be purchased in a bundle with the festival pass.
Rise Up is a new open-source platform that supports the arts sector's recovery in Calgary. It is a partnership from Annerin Productions, Calgary Arts Development, Calgary Economic Development, Calgary Hotel Association, National Music Centre, King Eddy, Theatre Calgary and Tourism Calgary fostering safety-conscious arts and entertainment events in the city. Clearly all hands are on deck here, with a coordinated effort to bridge hospitality, artistry and good-old-fashioned fun by all partners. The initiative is divided into four branches, and in short is dedicated to bringing events back to the city in the safest way possible. Expect staycation-style events, artist networking sessions and much more. Details on events — including a gala benefitting the National Music Centre — will be coming soon.
The Calgary Zoo announced last Friday that new king penguin chick had hatched at its facilities under perilous circumstances. The egg had been cracked during the incubation period after rolling down a hill which put the fetal chick at great risk. Thankfully, the veterinary team at the zoo was able to place the egg into an electronic incubator and help the chick break free when it was ready to hatch. A name has not been given yet as the chick is going through the critical bonding phase with parents Grace and Solomon who are some of the original penguins to arrive at the zoo in 2012.
Two Mural Projects Unveiled in Sunnyside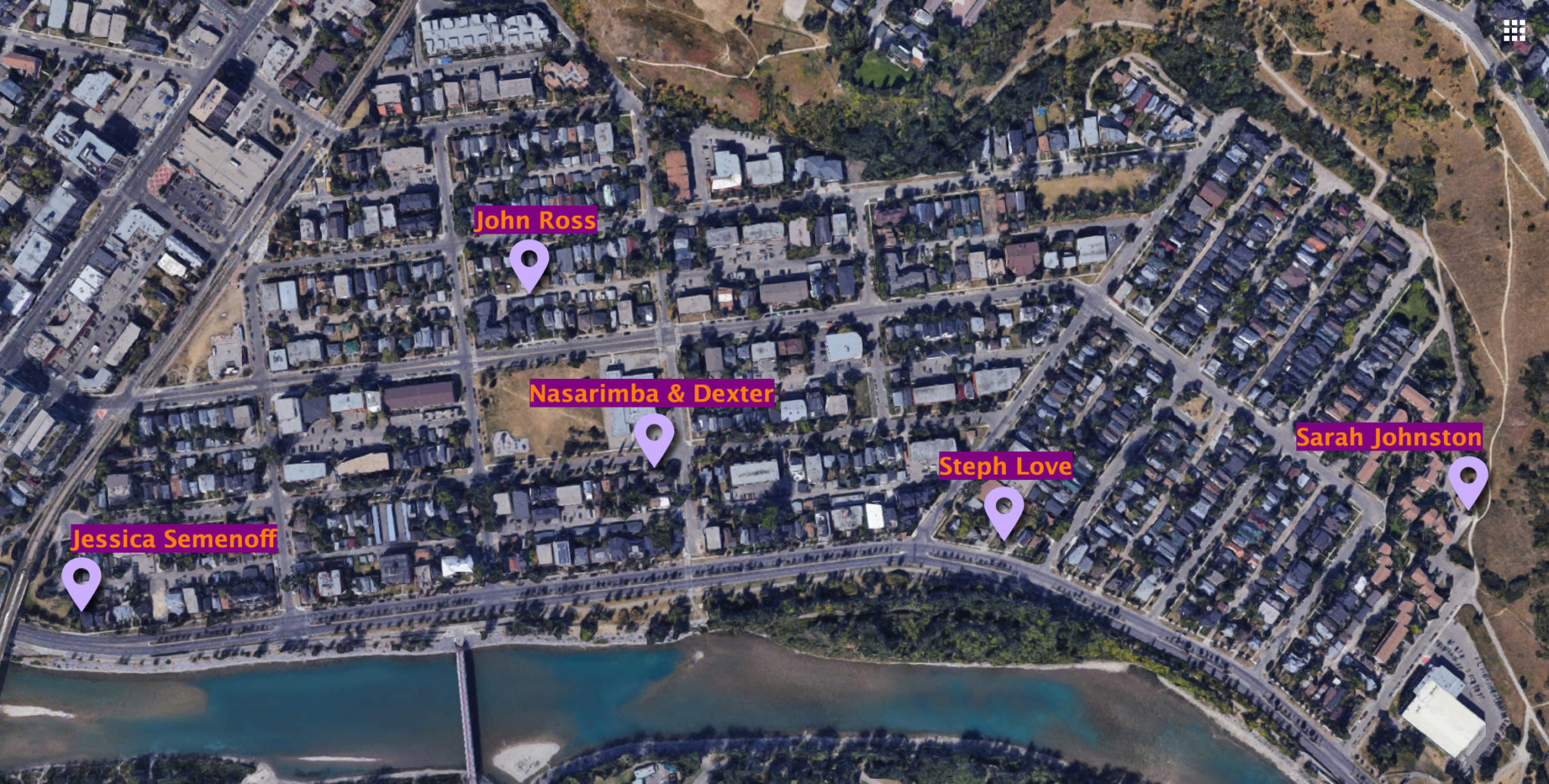 The Sunnyside Murals Project (SMP) and Springboard Performance's Youth Mural Project both wrapped up over the long weekend. The SMP works are located at five sites around the community and were completed by Nasarimba and Dexter (across from Sunnyside School), Jessica Semenoff (on Memorial Drive visible from the CTrain), John Ross (between 7th and 8th Streets just north of 2nd Avenue, pictured in main image), Steph Love (Memorial Drive and 5th Street) and Sarah Johnston (wrapped around a garbage bin enclosure in the northeast corner of Sunnyside). The remaining mural work is in the Springboard-operated ContainR site and was created by a group of youth muralists who were documented by youth journalists and photographers as part of the process.
instagram.com/sunnysidemurals and springboardperformance.com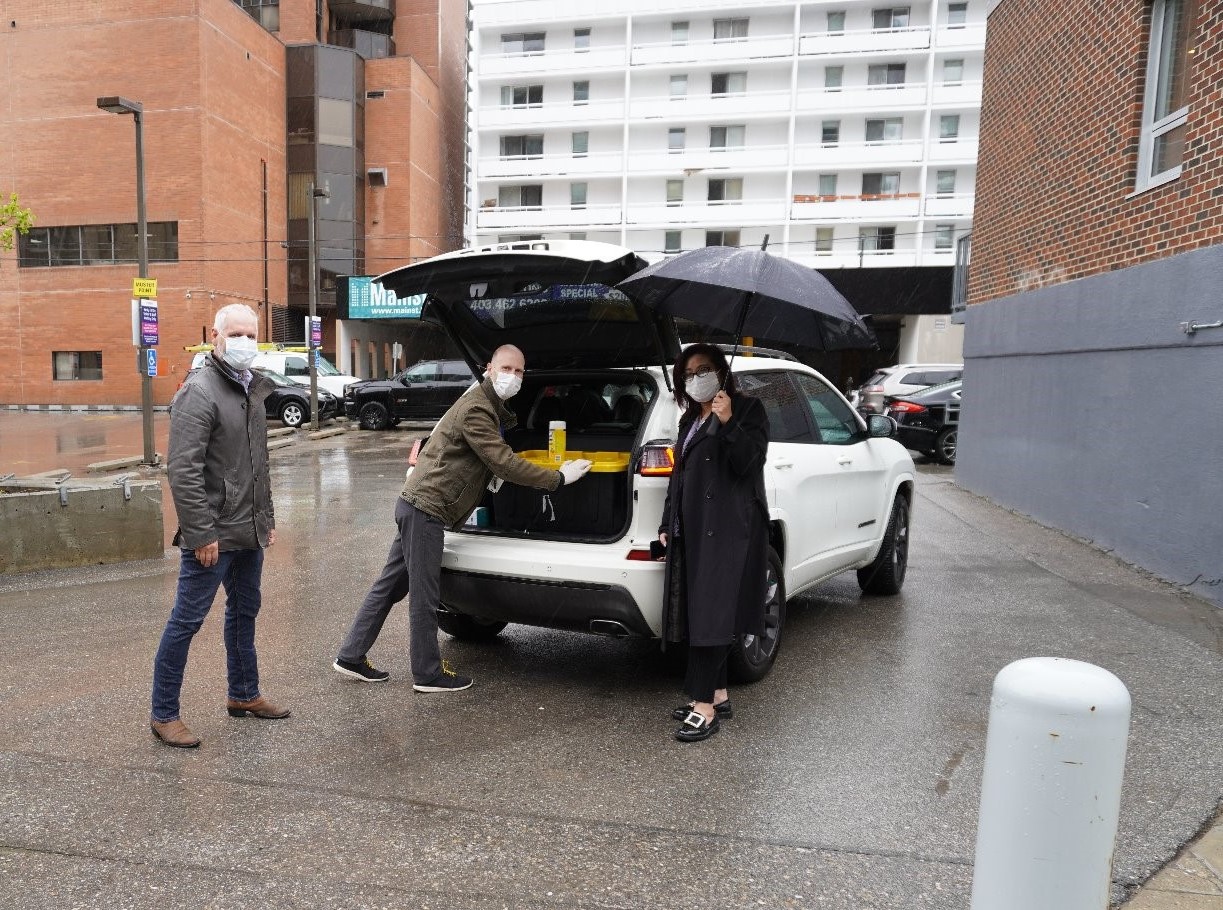 The Kerby Centre began delivering free, frozen meals to seniors back in March when Calgarians were starting to acutely feel the effects of COVID-19. On August 7, the centre celebrated its 10,000th meal delivery. The kitchen team and other volunteers pivoted to delivery basically as soon as Kerby closed its doors to the public (it has since reopened). It added 200 dedicated volunteers to its existing pool — including a day of service from Minister of Seniors and Housing Josephine Pon (pictured, right) — and, as mentioned, has now reached 10,000 meal deliveries for those in Kerby's Adult Day Program and Thrive grocery delivery program, as well as members and volunteers.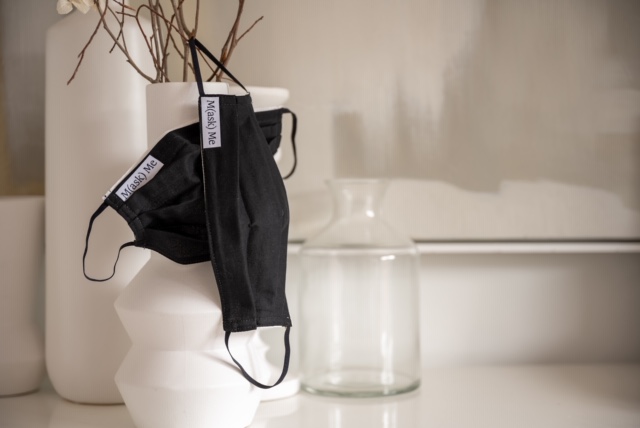 There are 100,000 victims of domestic violence in Canada each year, according to statistics shared by M(ask) Me Canada, a new initiative from Calgary fashion brands Nonie and SophieGrace. Other reports indicate that the crime is on the rise due to isolation measures brought on by COVID-19. That's why they've teamed up for a fundraising face mask that helps support charities assisting victims by directing $10 from each sale. The M(ask) Me face covering is a lightweight, understated black-cotton mask that is washable and reusable. The name itself — printed on each mask — is meant to encourage wearers to undertake difficult conversations rather than shy away from the uncomfortable subject.
If you keep hearing the phrase "Calgary's next economy," there's a good reason for that: the City and the corporations it owns have all been working on bringing more tech skills and jobs to Calgary in one form or another. A recent success on that front is the 49-member strong first graduating class of Calgary Economic Development's EDGE UP (Energy to Digital Growth Education and Upskilling Project). The program is intended for displaced mid-career oil and gas workers who want to transition into the digital economy. Cohort members received four months of training in the streams of information technology project management, data analytics and full-stack software development. EDGE UP was created in partnership with the Future Skills Centre – Centre des Compétences futures (FSC-CCF), Information and Communications Council of Canada (ICTC), the University of Calgary Continuing Education, SAIT, Bow Valley College, and Riipen.
calgaryeconomicdevelopment.com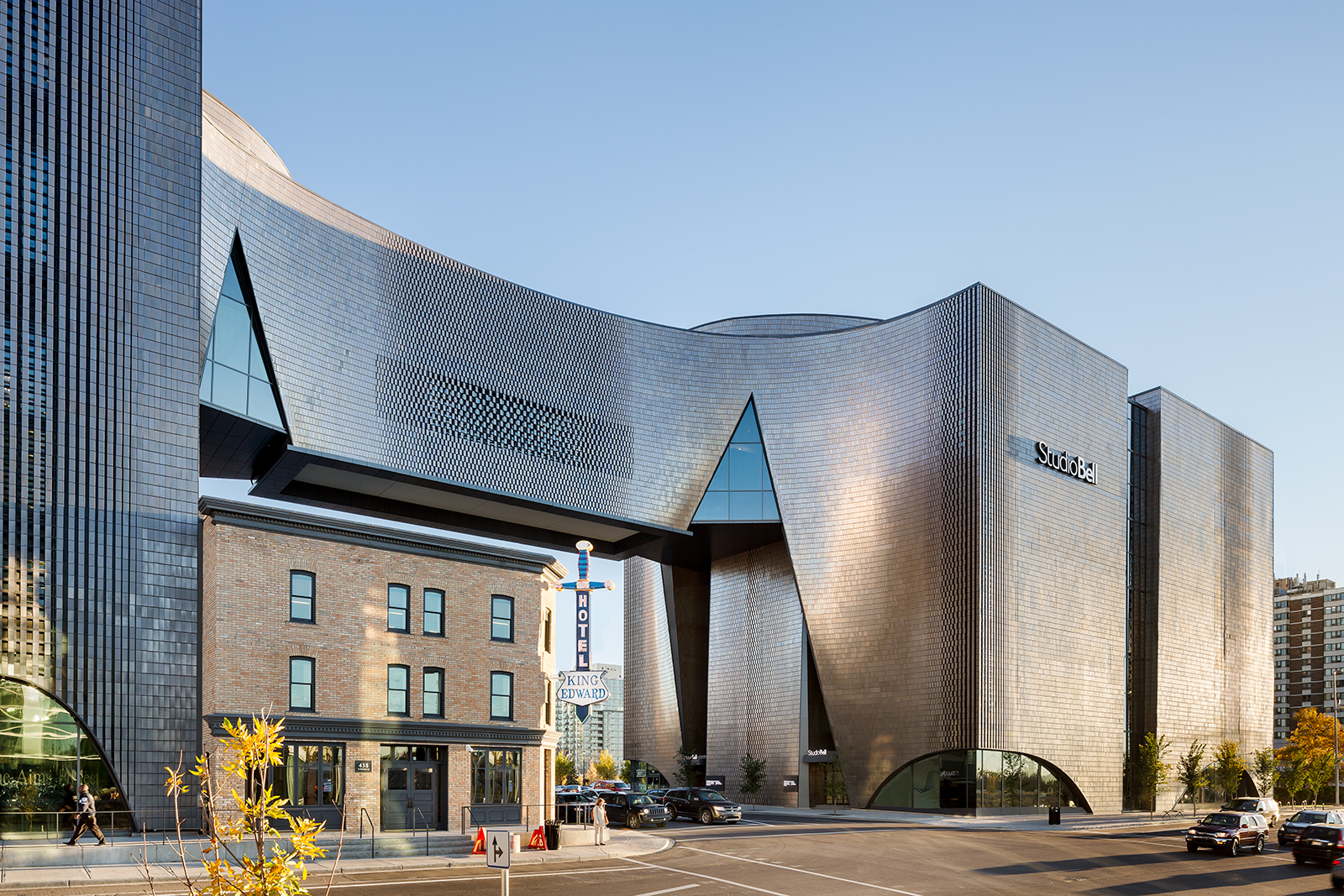 After closing on March 16, 2020, due to COVID-19, National Music Centre is finally ready to welcome visitors back to Studio Bell. Starting on Saturday, August 15, Studio Bell will be open from 10 a.m. to 5 p.m. on Saturdays and Sundays with new safety protocols in place. To help welcome guests back, Bell is covering the cost of admission for the first four weekends — visit this link to claim free, time-specific tickets. New highlights include the redesigned Canadian Music Hall of Fame with a new exhibit on 2020 inductee Jann Arden, plus programs and activities funded by Canadian Heritage.
Studio Bell isn't the only cultural institution reopening its doors. Glenbow will be open weekends and statutory holidays from this weekend on. Saturday, August 1 and Sunday, August 2 will be special sneak-peek days for Glenbow members only, and the general public can begin visiting as of Monday, August 3. There will be new safety measures in place and, like at Studio Bell, you must book a time-specific ticket in advance. There are six temporary exhibitions on view (including a few that barely opened before COVID-19 struck) plus all your favourites from the permanent collection.
City of Calgary Announces Events Support
As in-person events gradually return in Calgary, the City has announced two ways it will be supporting their success. The first is the Festival and Events Microgrant Program which offers a total of $75,000 to be disbursed in $500 to $4,500 awards per event. All events must take place in 2020, and applicants must be a registered legal entity in good standing; as a not-for-profit, charitable organization or Calgary Business Improvement Area. Read more conditions and apply here.
The City is also promoting an umbrella of events called Chinook Blast, Calgary's Midwinter Roundup. City subsidiary groups like CMLC, Tourism Calgary, Calgary Arts Development and others will be steering the promotions banner's usage for more the 70 partner events like High Performance Rodeo and Block Heater. It will also help partners seek out funding from the provincial and federal governments. Plans are underway for this to move forward in 2021 but, as we've learned lately, plans that gather the public together can always be subject to change. More news is expected on this in the coming month.
calgary.ca and chinookblast.ca
Several drive-in movie events have been taking place in Calgary recently but Telus Spark's collaboration B!G ART might be the most interesting one yet. The grounds at Spark have been converted into a drive-in movie set-up and will also play host to events that aren't just movie screenings — an upcoming screening of A Star is Born (2018) will include live karaoke beforehand and a special showing of Mad Max: Fury Road will include live stunts by Le Cirque De La Nuit. Programming through August 16 has been announced and events are already selling out — act quickly if you see something you want to attend. Spark reopened in part earlier this month.
After three days of exhibition games (including a Calgary Flames loss to the Edmonton Oilers, 4-1), the NHL is ready for Stanley Cup playoff-qualifier rounds to begin. That includes a best-of-five showdown between the Flames and the Winnipeg Jets kicking off on Saturday, August 1. The two teams' current rosters don't have much history with one another just yet, so fans are waiting with bated breath to see how they match up. You can bet that between this, the long weekend and the current heatwave in Calgary, sports fans will be out in droves this weekend generating much-needed revenue for local nightlife. Just remember, masks are mandatory inside all public buildings starting Saturday, August 1. At bars and restaurants, this means you must wear one whenever you are not sat down at your table.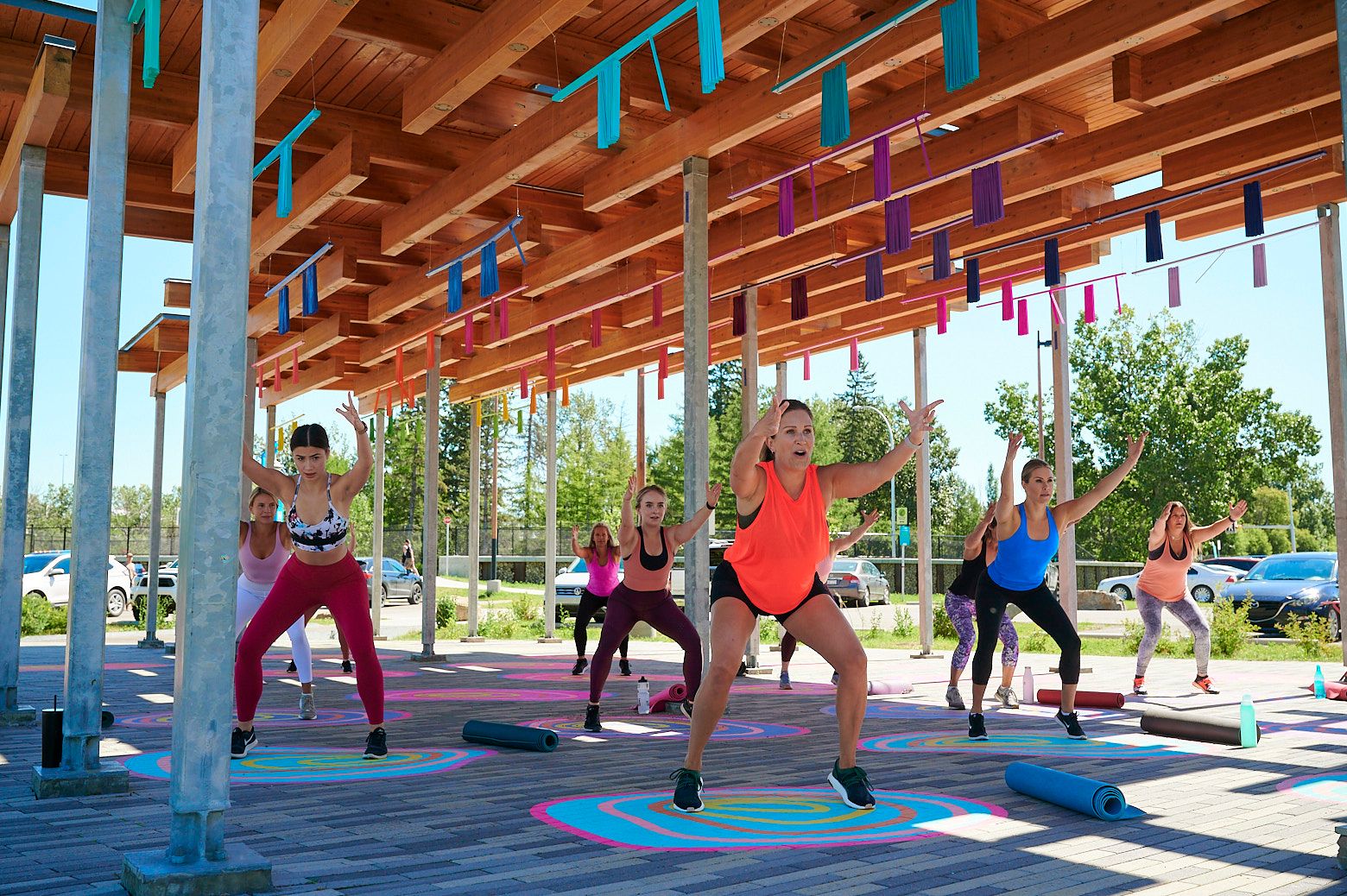 PARK has completed yet another major project helping Calgarians keep their chins up during the pandemic. VibranceYYC is a new project in partnership with East Village and a number of fitness studios to bring together art, exercise, safety and the great outdoors. It is an outdoor recreation space on St. Patrick's island with two artworks: Colour Topography, socially distant bursts by Leechuts (a.k.a. Leetia Lyons) and Resonance of Colour, an overhead installation of bright colours. You can sign up for a Barre Body Studio class  on Tuesdays or an Alberta Dancesport ballroom class on Saturdays. Or, just swing by and check it out when the space isn't occupied.
There's a new event launching today that celebrates exploring Calgary. The Great YYC Staycation in collaboration with RBC is running from now until August 30 and includes 250 core scavenger-hunt tasks and weekly bonus challenges announced on Instagram. Participants will complete tasks largely outdoors and most of them involve supporting local businesses. Some are difficult and some are easy, and you can play for the full run or just play casually. You can play as an individual or a team and  there will be prizes to be won. To get started, visit its website and download the Let's Roam app.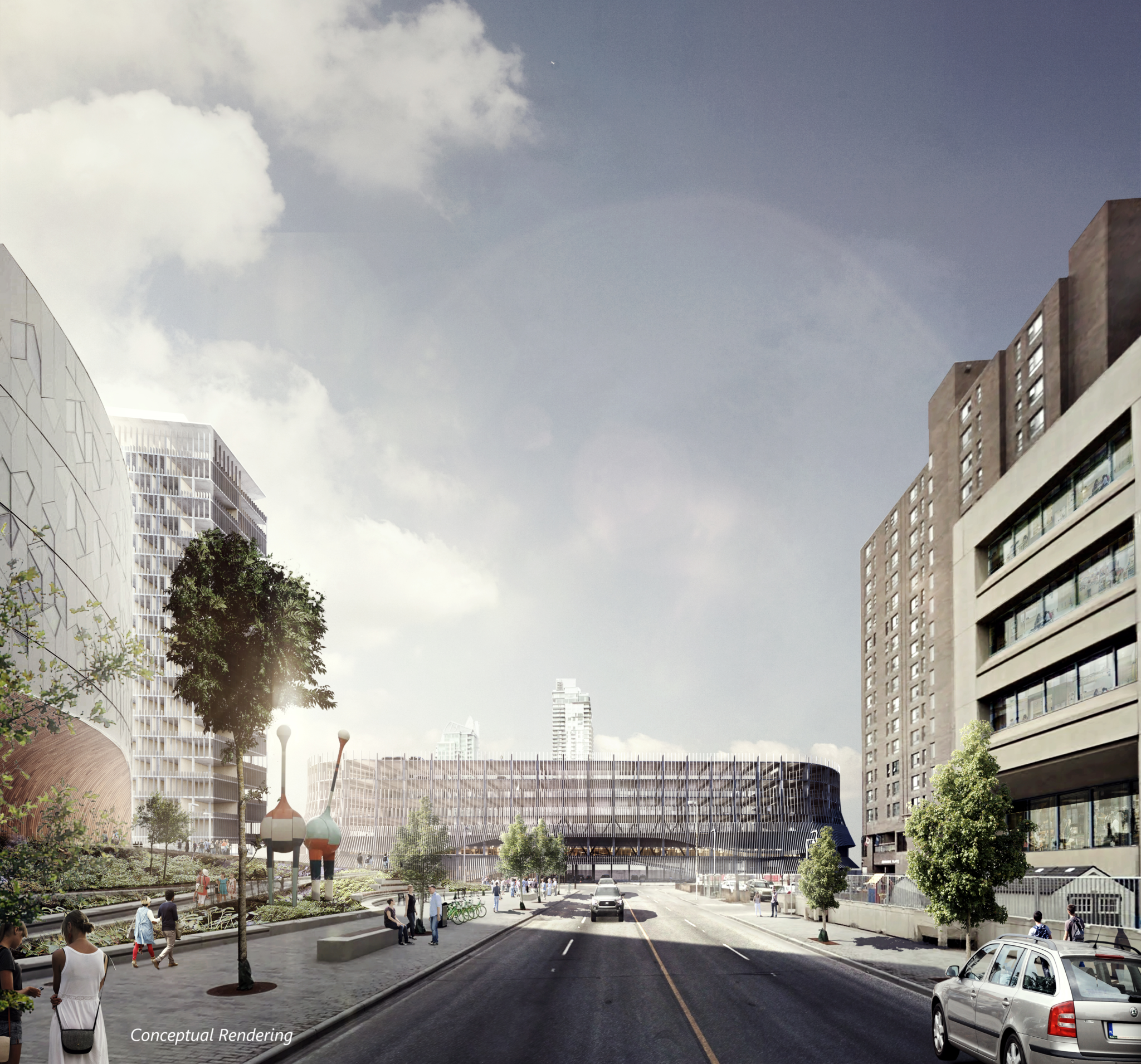 As we covered in our June issue about innovation, Platform Calgary's new headquarters in East Village is nearing completion. On Tuesday, July 21, the Calgary Municipal Land Corporation (which serves as the development manager for the project) shared an updated rendering for Platform's headquarters within a multi-use building that's on track to be completed in spring 2021. The building will cost $80 million and includes Platform's offices, 500+ Calgary Parking Authority parking stalls (designed to be convertible for other purposes), bike parking and an outdoor sport court. Platform's will operate 50,000 square feet of the space to be shared among its community partners working to build Calgary's next economy.
In other tech news, Calgary Economic Development announced on Thursday an investment via the Opportunity Calgary Investment Fund (OCIF) in two businesses servicing Calgary. One is AltaML a machine-learning company with offices here and in Edmonton, that will receive up to $3.25 million to launch a data-science internship program. The other is Calgary-based Harvest Builders which partners with growth-stage startups looking to scale up, to the amount of $4 million allocated to grow Calgary's tech ecosystem. The two are the 10th and 11th companies to receive investment from OCIF to date.
calgaryeconomicdevelopment.com
In March, we wrote about how Brown Bagging for Calgary's Kids (BB4CK) transitioned from running out of its commercial kitchen to decentralizing operations, launching the Food Finder YYC app and providing grocery gift cards to hungry families. Now, the organization has shared some of the impact it has had since. BB4CK has provided 20,533 grocery store gift cards worth nearly $618,000 since March, feeding 6,323 children and 3,261 families in the process. As well, Food Finder now has a total of 21 locations that feed nearly 1,000 kids each day. You can watch this video to learn more about what BB4CK has been up to.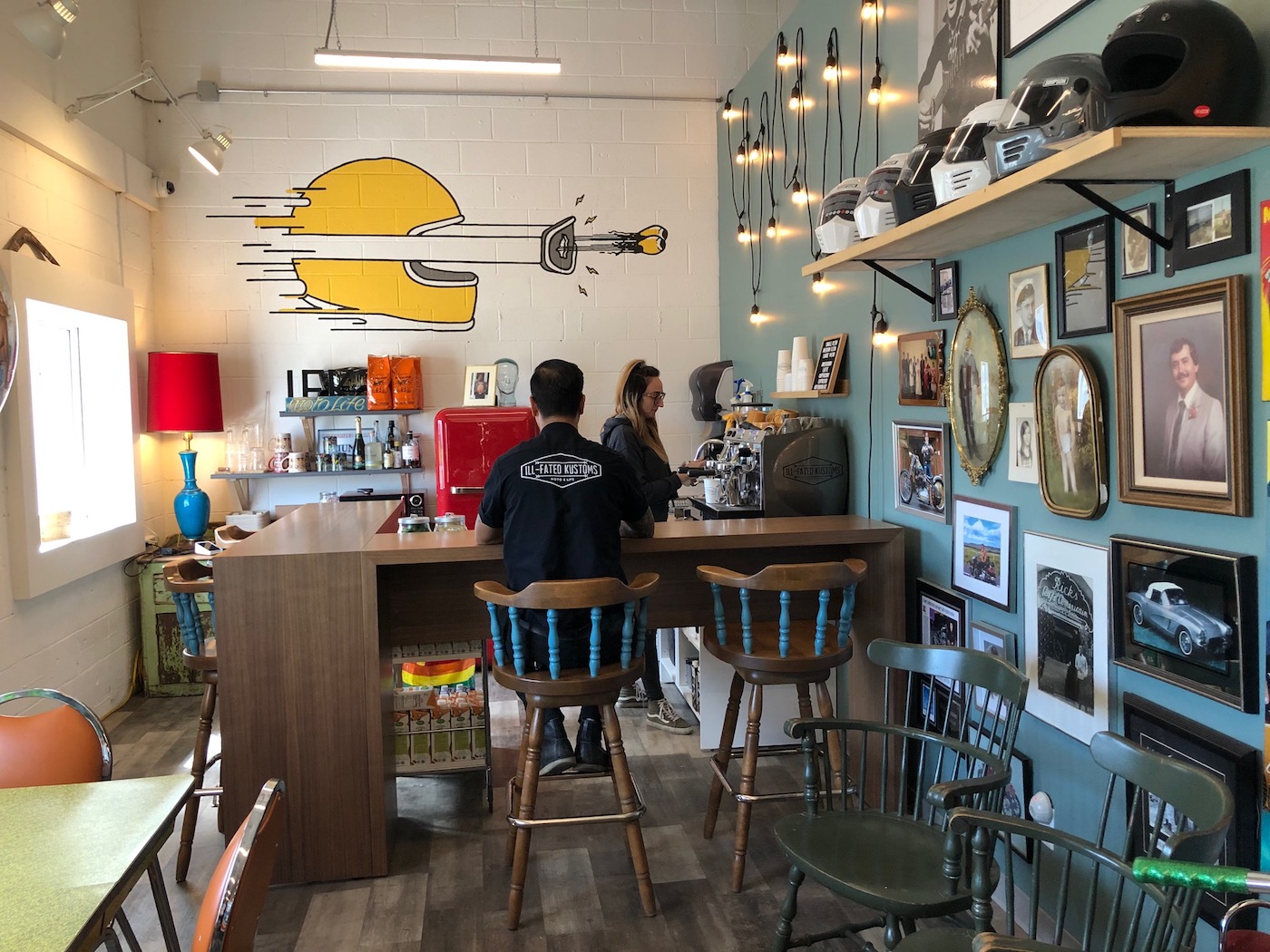 Motorcycle shop Ill-Fated Kustoms opened a new coffee counter on June 5 with a plan to give back. Inspired by the Black Lives Matter movement, owners Jenny and Kenny Kwan decided to donate all sales (that's all sales, not just profits) to organizations fighting against and educating on injustice. In June alone that netted $1,250 for Calgary-based ActionDignity, a charity working on "fostering a community of equality and dignity for all." July sales have been earmarked for The Gord Downie and Connie Wenjack Fund which "aims to build cultural understanding and create a path toward reconciliation between Indigenous and non-Indigenous peoples."
5327 3 St. S.E., 403-255-3240, illfatedkustoms.com
The ContainR site in Sunnyside operated by Springboard Performance will unveil the results of its Youth Mural Project on July 30. This week, Springboard shared how it's going to go down. The muralists are Kate MacLean (15), Jaxson Naugler (17) and Daniel Volante (17). They will be documented by a youth photographer and two youth journalists, Mary Annan (18), Alexia Sabau (14) and Jenin Ahmad (18), respectively. This was made possible by numerous supporters and a direct partnership with The Alex Community Health Centre. In other mural news, the new Sunnyside Murals Project will paint four murals at the end of July.
1020 2 Ave. N.W., springboardperformance.com
View this post on Instagram
The massive green hill between Crescent Heights and Memorial Drive has some new four-legged residents. The City of Calgary placed around 200 goats on McHugh Bluff on July 13 primarily as a substitute for pesticides used to kill invasive weeds. The goats' droppings also provide clean fertilizer for native plant growth. Adorable as the herd may be, the City asks Calgarians to admire them from a distance. Keep a few feet away so they can do their jobs safely and without interruption (and maybe watch where you step).
CBC has awarded funding to 119 projects across the country through its Creative Relief Fund. Announced last month, four Calgary-based projects in two of the three funding streams are receiving support. The innovation stream includes Purple, the Dragon from Broken Pencil Studios and Ginger Beef by Eunice Ha, while the playwright pilot stream includes How to Fail as a Popstar by Vivek Shraya (Avenue Top 40 Under 40 2018) and The Hayloft by Zach Running Coyote. We recently interviewed Running Coyote and his scene-and-romantic partner Anna Dalgliesh about their roles in Romeo & Juliet — the show is on until July 25.
YW Calgary announced on Tuesday that a tool from its "Mindfulicity" program called Coping With Uncertainty will be free to use for all Canadians until September 6. It is a 15-minute "brain-based micro-course" where users reflect on the difference between healthy and unhealthy stress, what emotional triggers might cause stress, how stress affects us and actions they can take to manage that stress and build resilience. You can register to use Coping With Uncertainty here.
There are now 15 out of 21 Calgary Public Library locations back open to the public with the remaining a mix of closed or curbside-access only. That's great news for readers, folks looking for internet access and many others. The Library has also shared that usage remained strong between when locations closed on March 16 and now. It shared some figures on Instagram this past Thursday which you can find below.
7,739 Calgarians registered for a free library card
More than 1.2 million ebooks and audiobooks were borrowed
38,500 online courses were taken
More than 400 Chromebooks were loaned
468,506 physical books remained in Calgarians hands while return chutes were closed
26,679 physical items were picked up by 9,000 users through curbside service
1,419 unique donors gave 1,565 gifts to the Calgary Public Library Foundation
119,833 views were recorded for Library at Home content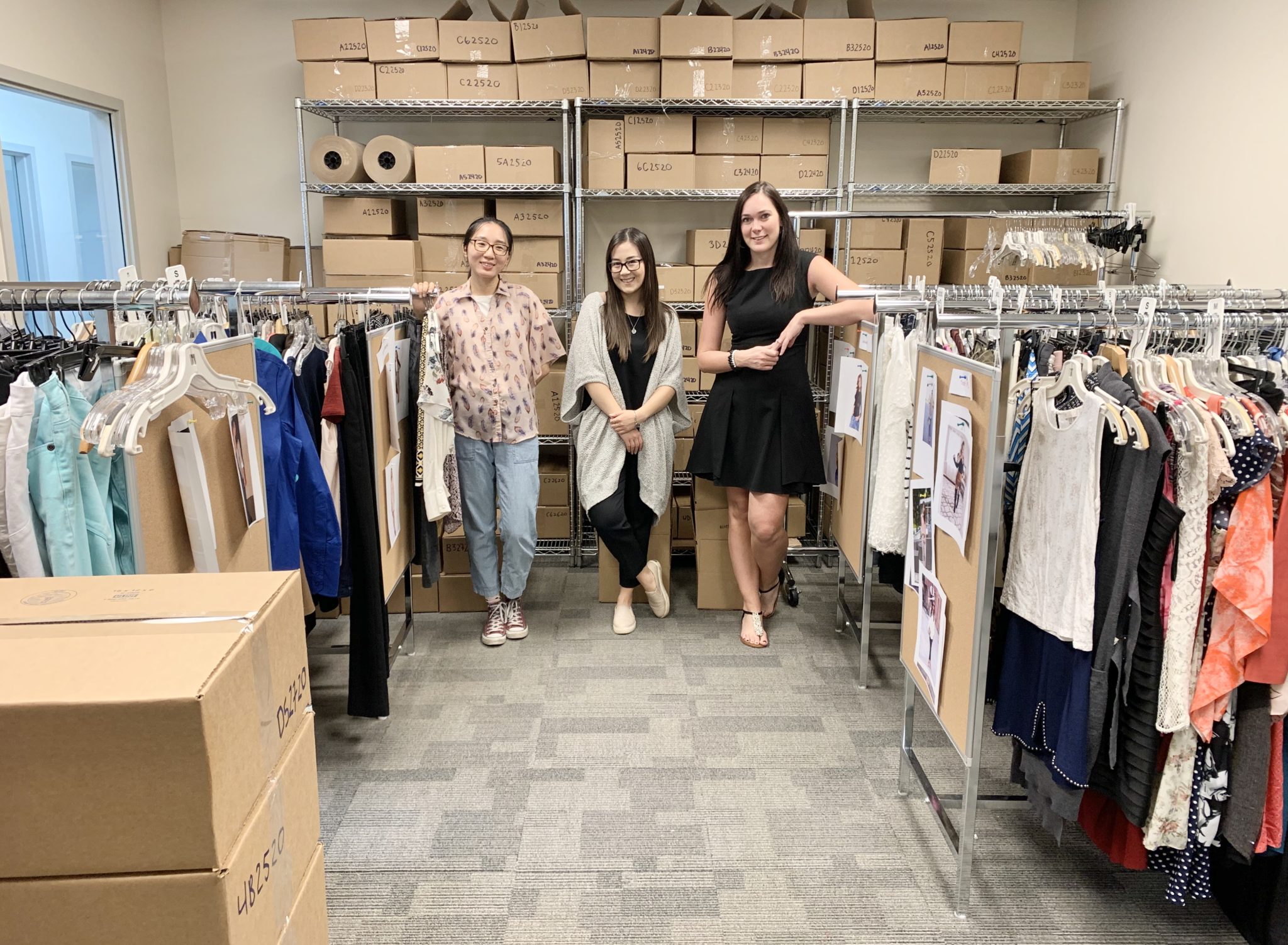 After reopening its five thrift stores on June 1 and adding a More Store bulk-shopping location on June 9, WINS is once again expanding its shopping offerings that directly fund programs for its clients. Twice New is an online shopping service where you purchase a themed box which is curated by the WINS team (in partnership with thrifting expert Grace Rodgers) and shipped to you. Options include the Jeans & for casual wear ($35), Casual Friday for casual, but not too casual wear ($45), Date Night for self-explanatory purposes ($40) and the Get to Work for office attire ($60).
Dr. Deena Hinshaw announced two new changes to outdoor gatherings last week, reports Global News. Depending on the nature of the event and the space available, Albertans may be able to have up to 200 people in attendance at public, audience-type events like fireworks, performances and rodeo. As for private, social events, the limit has been increased to 100 for things like weddings and funerals. The indoor gather guidelines remain unchanged: 50 people per standing event and 100 per seated event. Distancing measures, the recommendation to wear a mask and other safety guidelines remain unchanged. We're not out of the woods yet, but this is certainly a step.
Announced Thursday, some of the biggest names set for the Calgary Folk Music Festival 2020 are giving special online performances for the fest's would-be attendees. Not only will you be able to tune in for big names like Corb Lund, William Prince, Lucy Dacus and Patrick Watson, you can attend each broadcast on a pay-what-you-can basis (minimum suggested donation is $10 per day or $45 for the entire festival). And look, obviously online events aren't quite the same as running into old friends in the beer garden or sitting on a tarp close to the stage as the sun sets. But tuning in and dropping a few dollars helps support a better-than-ever Folk Fest to come next year.
Organized by Calgary organization #shemeets and hosted by its founder, Elise Ahenkorah, Connected in Colour: WOC Entrepreneurs & Leaders Panel Event arrives Friday, July 17 as Canada's largest virtual event for women of colour entrepreneurs, leaders and intrapreneurs. The event is free to attend and features national speakers Denise Williams, Sarah Juma, Huda Idrees and Sabine Soumare plus local chef Nicole Gomes, founder of Cluck N Cleaver, Top Chef Canada All-Stars winner and Iron Chef Gauntlet semi-finalist. The event will focus on entrepreneurial and professional advice as well as opportunities for mentorship, funding resources, training, workshops and pitching. It is sponsored by Women Entrepreneurship Knowledge Hub and the Women's Economic Council.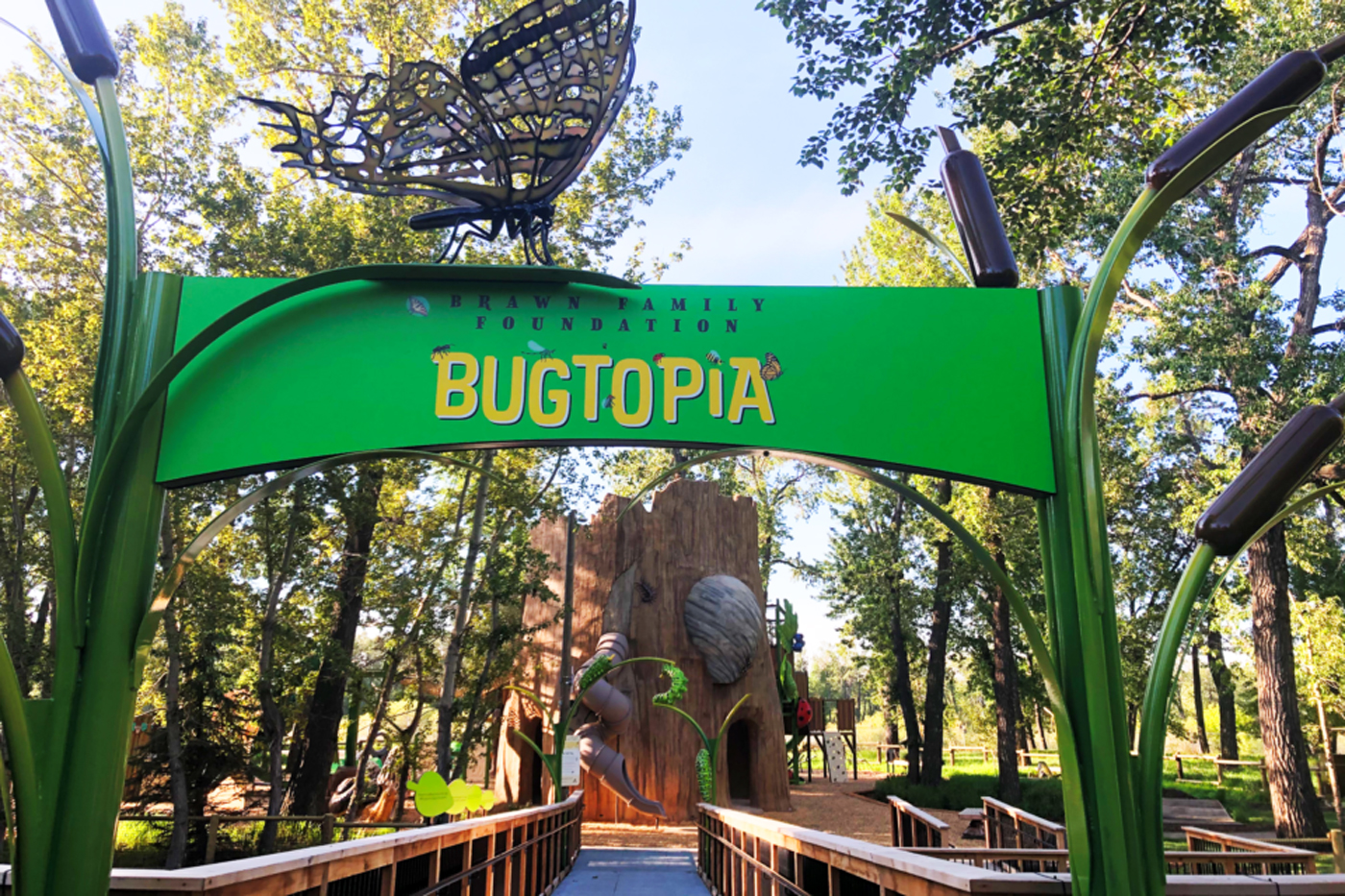 A new opening at the Calgary Zoo reminds us what makes insects such an integral and fascinating part of nature. The Brawn Family Foundation Bugtopia play space opens on June 26, and includes bug-themed play structures that are meant to foster an understanding and love of bugs for kids. It's located inside the zoo's ticketed area and will have additional educational components installed in the next year. This is the second recent piece of good news for the zoo, which reopened in late May, after the recent hatch of a Gentoo penguin named Cooper last week.
The 2020 Junos were meant to take place in Saskatoon on March 15, but it turned out that Coronavirus had other plans for Canada's premier music awards. Fortunately, the show has found a way to go on and will take place live online via CBC Gem this coming Monday, June 29. Calgary-connection presenters include actor Andrew Phung and Stranger Things' Finn Wolfhard who was recently in town to shoot the forthcoming Ghostbusters franchise reboot. The ceremony also includes Jann Arden's induction into the Canadian Music Hall of Fame and potential wins for Calgary nominees like Jan Lisiecki and Al Muirhead.
Former Calgary Flames captain Jarome Iginla was inducted into the Hockey Hall of Fame this week. Iginla, who was part of two Olympic gold-medal wins for Canada during his career, received the honour in the first year he was eligible for it, and is now only the fourth Black person to be recognized by the Hall. The announcement came this past Wednesday in a broadcast hosted by fellow former Flame Lanny McDonald. Other inductees include Marian Hossa, Kevin Lowe, Doug Wilson, Kim St-Pierre and Ken Holland.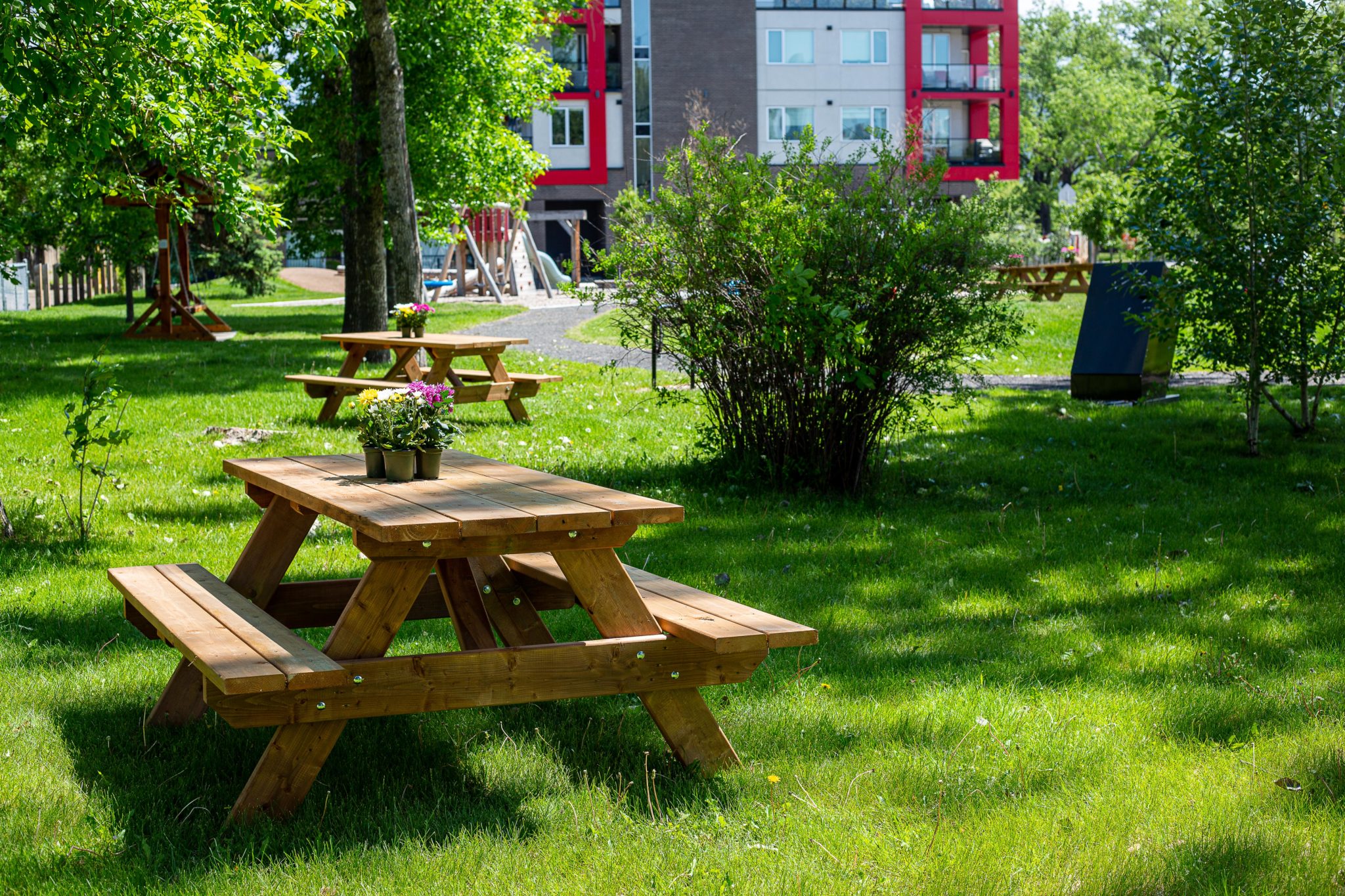 We covered brunch hotspot Monki Breakfastclub & Bistro's expansion into Inglewood back in 2019, and now it seems the restaurant is putting down deeper roots into the community. The restaurant has donated five picnic tables made by Langdon woodworker Tim Hazlett to the neighbouring Mills Park tucked onto the backside of 9th Ave. S.E. Not only will the tables give park goers some extra seating — spread far enough apart to respect social distancing — but they also make a great place for an al fresco brunch.
The largest affordable housing facility to be built in Calgary in the last 10 years is now fully open. Horizon Housing's Horizon View in Glamorgan opened in two stages over three years and now boasts a total of 210 subsidized units, including 22 accessible units and 10 adaptable units that can be modified to accommodate mobility challenges. The building's design was developed in consultation with residents in order to best serve their needs. One particularly notable feature is a multi-bedroom "pod" where children with complex medical needs and adults with severe brain injuries receive the care they need from Universal Rehabilitation Service Agency.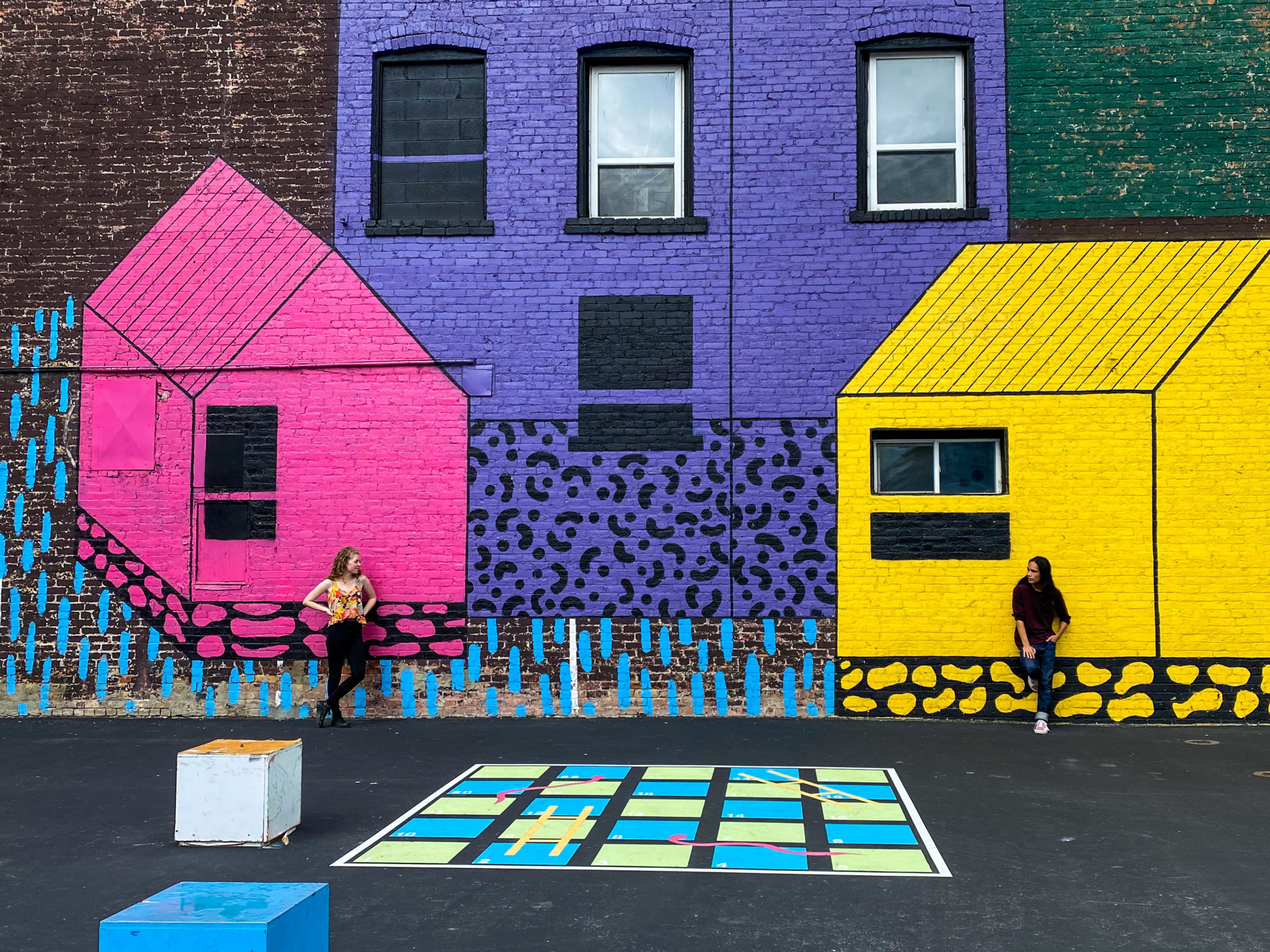 Shakespeare isn't able to be by the Bow this summer, but that hasn't stopped Theatre Calgary from finding a way to spread the love of the Bard. It will be live-streaming a production of Romeo & Juliet on Wednesdays and Saturdays from June 27 to July 18. Most of the cast are performing apart from one another but the lead roles will be played by cohabiting real-life couple Zach Running Coyote (Romeo) and Anna Dalgleish (Juliet). Presented in partnership with The Shakespeare Company and Hit + Myth Productions, the 50-minute show is free to watch — though donations are always appreciated.
Update: This article previously stated that Romeo & Juliet would premiere June 24. The premiere date has since been changed to June 27.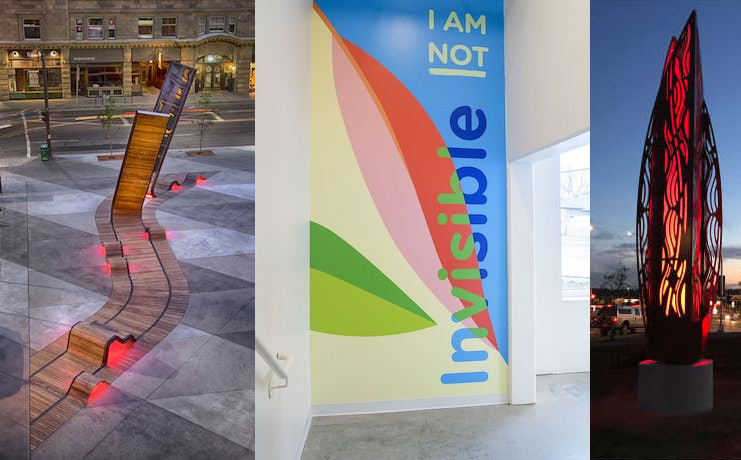 The top 100 finalists for the prestigious CODAawards for commissioned design includes nine Canadian works, including three in Calgary. Namely, Emergent in front of The Edison building, the YW Hub in Inglewood and Macleod on Macleod Trail at the 162 Ave. S.E. interchange. Voting is open now (you can vote for as many projects as you like but only once per project) and closes at the end of the day on June 30. Two peoples' choice winners will be announced alongside the juried winners on August 30. The CODAawards are the awards arm of CODAworx, a United States-based company connecting architects, real estate developers and public art agencies for large-scale commission projects globally.
Not to write a column within a column here, but it was a remarkable week for developments at City Hall. The $5.5 billion Green Line LRT got the go-ahead (including the contested river-crossing portion), Council unanimously passed a multi-part anti-racism motion, the Calgary Awards winners were announced, $500,000 was committed to mental health, a new $250,000 grant for grassroots organizations working in anti-racism was approved and a new four-part mural series by BIPOC artists funded by the public art reserve was green-lit. That last one requires some disclosure: this columnist was one of the murals' proponents and will be a small part of their facilitation, independently from Avenue and its publisher RedPoint Media & Marketing Solutions.
If any festival knows how to make the best of a forced cancellation, it's Sled Island. To be clear, the annual five-day affair of music, comedy, film, art and other programming isn't attempting to "go virtual" in an attempt to replicate the experience of attending Sled Island proper. As the name implies, it's simply finding a way to make the most of the situation. There's a genuinely packed program to explore, but a few highlights that caught our eye are the live-streamed performance and Q&A by intended 2020 guest curator Sudan Archives, a two-part digital compilation featuring all Calgary artists, socially distant DJ events at The Palomino and a bike scavenger hunt.
Local company Baby Gourmet is working towards donating a million free baby meals by 2025. Dubbed the "Heart of Baby Gourmet" campaign, the initiative includes a recent donation to Calgary Food Bank of 12,000 packages of cereal. The company appears to be on track to make this goal on time, or perhaps even early: it has donated 636,613 meals as of press time. Baby Gourmet is a Calgary-based manufacturer of organic cereals, fruit/vegetable purées, savoury meals and snacks for babies stocked at major retailers such as Safeway, Shoppers Drug Mart and Walmart.
A fundraiser created by the organizers of Justice for All Victims of Police Brutality march, Calgary Against Police Brutality, has raised more the $49,000 in the week since its launch. Its description on GoFundMe says that money will go towards Black community initiatives, Black culture and arts, Black non-profits, equity training and future political activism, with an overarching goal of affecting long-term positive change in the Black community. The current goal for the Calgary Black Empowerment Fund is $100,000 and donations are being accepted here. More than 1,600 people have donated so far.
Telecom companies have not shied away from big gestures during the pandemic, and some recent philanthropy by Rogers deserves some recognition. The company, which according to Forbes has a $21.2 billion market cap, has partnered with groups that service women and children to provide free phones and six months of voice-and-data service. The initiative runs in Alberta, Saskatchewan and Manitoba, servicing Calgary via the Brenda Strafford Foundation. This is in addition to similar partnerships with Big Brothers Big Sisters and Pflag Canada's LGBTQ2S clients.
If you're a woman experiencing abuse, Rogers encourages you to visit sheltersafe.ca for resources.
After the cancelation of the latest quarterly disbursement of Alberta Foundation for the Arts discipline-specific grants and the latest cycle of the Community Initiatives Program Project-Based grants (both funded by the province), the Alberta government has pledged $125,000 to streamed concert performances. The shows will be presented under National Music Centre's (NMC) existing Alberta Spotlight banner and are a collaborative effort by NMC, Alberta Music,  CKUA and Stagehand. The first installment took place with pre-taped performances by Nuela Charles (pictured in main image), Reuben and the Dark, Ariane Mahrÿke Lemire and Tim Williams on June 11. Applications for performers, who receive $1,000 for a three-to-five song set, are open now at the Alberta Music website.
More Artist Awards Announced
Awards for exceptional Calgarian artists are no stranger to this column, and two more major awards results were unveiled in the two weeks since its last publication: the Lieutenant Governor of Alberta 2020 Emerging Artist Awards and the 2020 Alberta Literary Awards. They include Kablusiak (visual, multidisciplinary artist), Amy LeBlanc (writer), Carlos Foggin (music, classical), Tamara Lee-Anne Cardinal (visual, multimedia) and Griffin Cork (theatre and film) in the former.
The latter includes awards for Naomi K. Lewis (Tiny Lights for Travellers — also nominated for The City of Calgary W.O. Mitchell Book Prize), Tara Beagan (Honour Beat), Paulo da Costa ("Learning To Shave, Learning To Leave"), Ali Bryan ("The Big Man in Cargo Shorts"), Julie Sedivy ("Telescoping") and poet Vivian Hansen, who received a lifetime achievement award. Congrats!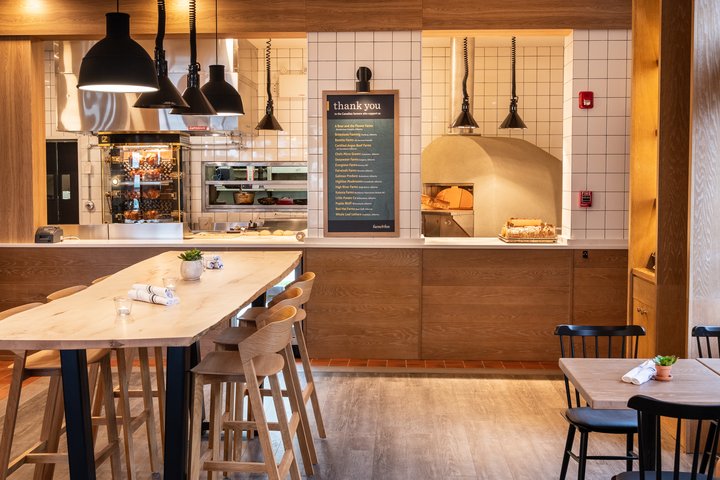 COVID-19 has hit the tourism industry hard. So, it seems a good omen that recently reopened Banff has a new restaurant on its hands. Pursuit Collection's Farm & Fire is a bright and warm space (designed by Frank Architecture) that was named for its use of farm-sourced goods and menu items cooked with a forno pizza oven and a French rotisserie (both pictured above). While international tourism remains stalled, this new restaurant is a beacon of hope for economic activity in the Rockies. It's open now inside the Elk + Avenue Hotel.
There's a new short film showing off our city and the artists who live here from local production company Kino Sum. Hello, Calgary follows two friends' travels to Five Art & Merchandise and their encounters with local iconography along the way. Musicians Amy Nelson and C.C. Codpiece (of DRI HIEV) are shown on split screen next to a ginger beef sign, the CTrain, the Calgary Tower and Centre Street before meeting up and embracing. The end result is a reminder of the joys to be found in community gatherings here — something we can hopefully do again soon. We apologize in advance if the jingle from the soundtrack gets stuck in your head all day.
Beloved local actor, comedian and host Andrew Phung won Best Supporting Actor at the Canadian Screen Awards for his role as Kimchee on CBC's Kim's Convenience this week. Also this week, it was announced that the cast of Kim's (which was recently picked up for a fifth season) and ABC's Fresh Off the Boat will do live-streamed table reads on Saturday for non-profit Asian arts organizations in Canada and the U.S. Kim's Convenience is now available on Netflix.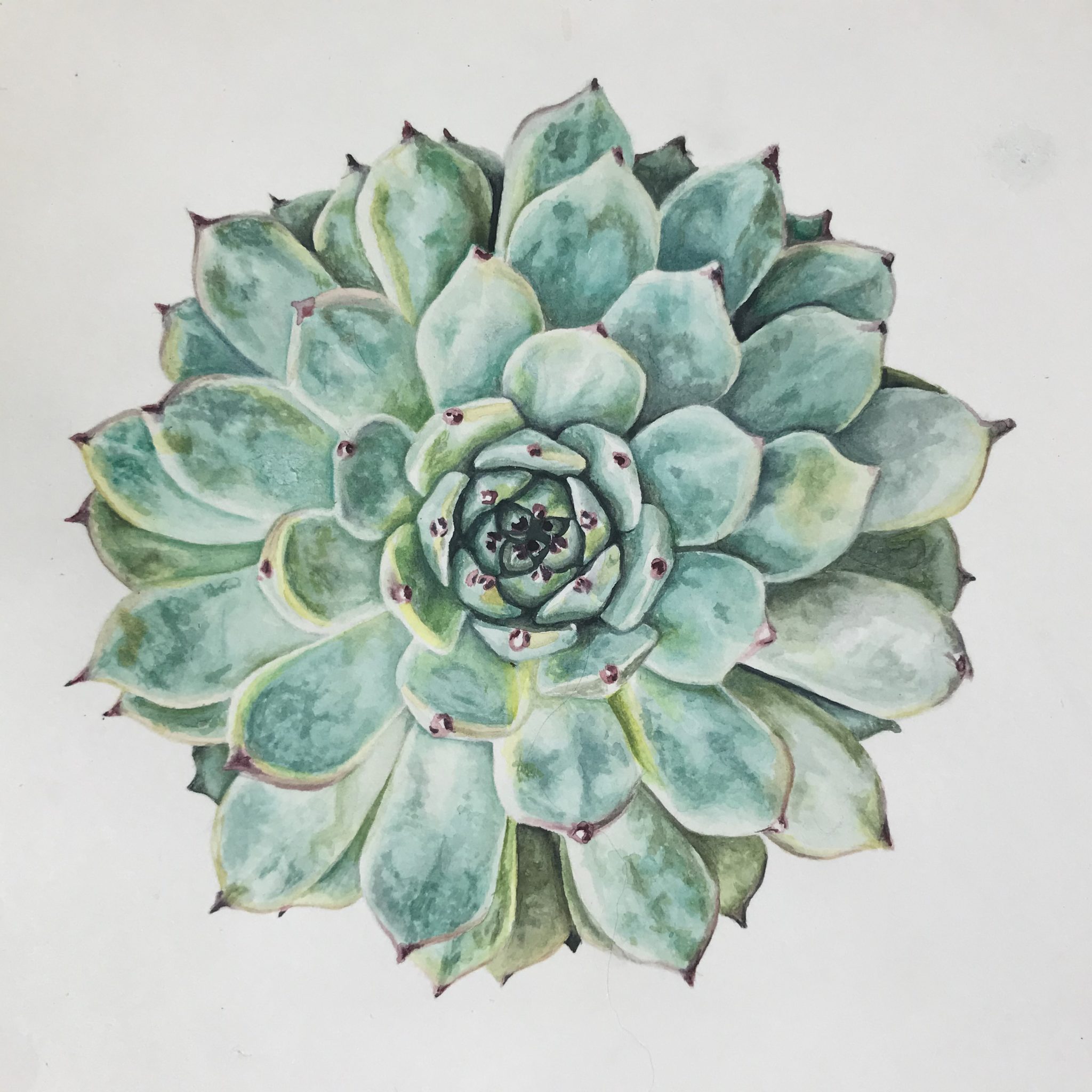 A piece of original artwork for just $20 is quite the bargain. Even better, each sale from a new virtual art show by Calgary Allied Arts Foundation is raising money for artists. Its Petits Masterpieces initiative is accepting submissions of original postcard-sized pieces on a rolling basis from any Alberta artist. Those selected will be exhibited and sold at petitsmasterpieces.com, with half the proceeds going to the creator and the other half to fellow artists experiencing financial hardship right now. Sales begin Monday, June 1.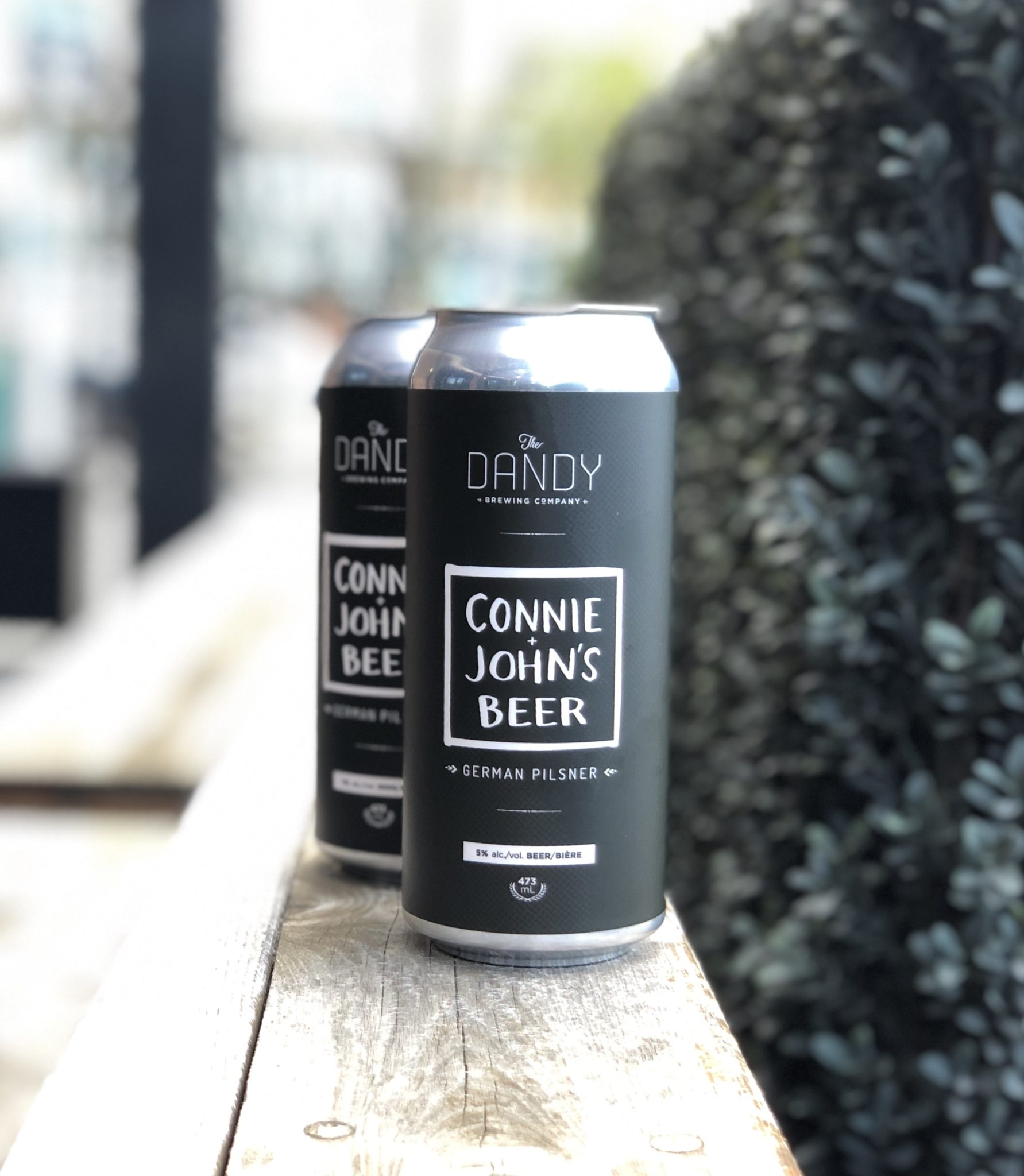 The Dandy Brewing Company launched two new fundraising initiatives this week, both in relation to its two new beers. The first was the announcement that some of the Neue Deutsche Welle lager will be sold under the name "Connie and John's Beer" at the new pizza pop-up from the Charcut, Charbar and Chix Eggshop founders. Proceeds will go to different charities or community members each month. The other is a virtual tasting event taking place Friday, May 29 at 5 p.m. in collaboration with Be Local YYC. Tickets start at $40 and include four cans of beer, a tasting glass, a snack prepared by Dandy chef Merritt Gordon and access to the live stream. Proceeds go to Huddle Up For Suicide Prevention.
Some Calgary Restaurants and Hair Salons are Back in Business
Calgary and Brooks restaurants and hair salons were allowed to reopen under new safety guidelines this past Monday, May 25. Restaurants and drinking establishments that have reopened for sit-down service include Ol' Beautiful, Craft Beer Market (downtown), Modern Steak, Container Bar, Rouge and many others. For info on hair salons, read our story on how you can support salons and beauty businesses right now. Not all businesses in these categories have reopened yet because of complications surrounding staffing, stock and safety. Be patient and empathetic if your favourite isn't operating just yet — phase two of Alberta's reopening plan could come as early as this June.
More Calgary Festivals Evolve in Isolation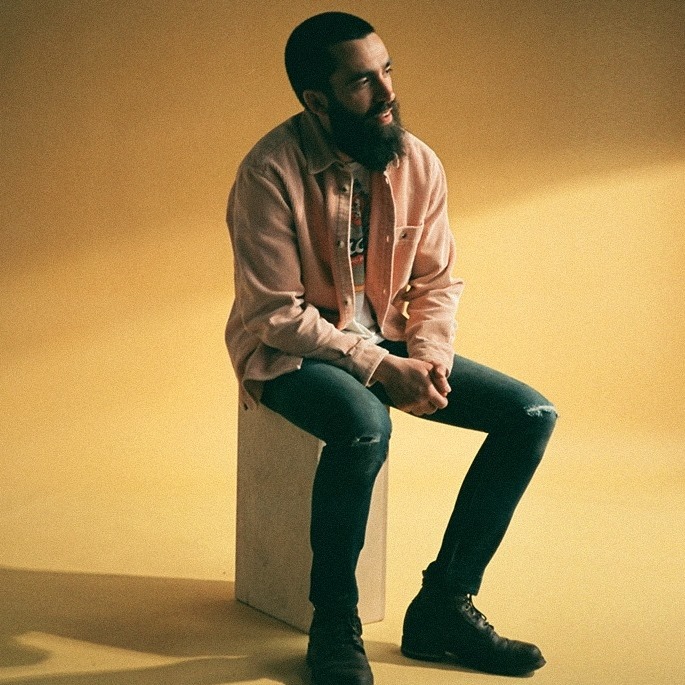 Events and the performing arts have been hit hard by COVID-19, but Calgary organizations are proving more and more resilient as the pandemic continues. This week, Calgary Folk Music Festival (CFMF), Calgary Underground Film Festival (CUFF) and Ignite! Festival for Emerging Arts have all announced new ways to share their festival experiences online and beyond.
Ignite! was the first of the three to announce. The festival has always showcased experimental work from early career artists and that fact has proved a boon to its format this year. From June 10 to 13, there will be 14 original productions across four different steams of programming. Some announced in a release from Ignite! include Stuart McDougall's Elegant Animal, "a show delivered to the audience members' door as care package;" Bryan Sandberg's Good People, an online multimedia affair; and Maryn Bjorndahl's Bypass, a dance film. More information is available at sagetheatre.com.
Next was CUFF, which will include a mix of online screenings (both live and on-demand) and drive-in movies from June 22 to 28. While most details — including the lineup — won't arrive until June 8, organizers have shared that the festival's reimagining will include two drive-in movie nights at Big Rock Brewery, CJSW-curated playlists to complement each film and a still-mysterious collaboration with Sled Island Music & Arts Festival. On a nerdy but relevant note, licensing agreements for online film screenings are subject to geographical restrictions, and CUFF movies will be open to anyone in Alberta. Head to calgaryundergroundfilm.org to learn more.
Mere moments after CUFF's announcement came that of the city's folk festival. Since it can't offer four days of in-person entertainment, its team has announced that there will instead be four months of virtual programming. CFMF actually began online performances in April with the Isolation Station Happy Hour Series, but this next leg offers a twist. Each edition of the Virtually Live series will pair two different artists in the same spirit as the festival's famed collaborative sessions. The online concerts, which kick off on May 30, will also have options for fans to comment and request songs, among other interactive functionality. The lineup includes global talent alongside locals such as Tom Phillips and Kris Demeanor. The full schedule and lineup are live at calgaryfolkfest.com.
Calgary's premier youth choral program has been very active during the pandemic. Its latest endeavour, HUB at Home, is a mix of something old, something new and something green: an open-to-the-public choral rehearsal that's also raising money for staffers.
Youth Singers of Calgary (YSC) has always had an open-door policy for its rehearsals and this is its resourceful way of keeping that tradition alive. The sessions take place each Wednesday live on Facebook at 7. p.m. and are open to audiences of all ages and abilities. Feel free to just watch them work their magic or join in and sing along — don't worry, your mic is automatically disabled.
YSC's operational budget relies heavily on performance revenue. In the age of social distancing, that means times are tough. A "virtual tip jar" is in place during all rehearsal streams (suggested donation: $20) and funds go towards keeping instructors on the payroll so they can continue to raise up our city's youth.
Donations can also be made at youthsingers.org for the organization's initiatives, several of which are new. YSC recently founded online programs Monday Music Moments for kindergarten-to-grade six kids and the Calgary Physicians' Choir for medical professionals who need to blow off steam.
While it's factually inaccurate to suggest that laughter is the best medicine, it's still true that the right punchline can feel oh, so good. That's part of the reason a group of Calgary teens started Joy4All, a free hotline for older adults everywhere.
Joy4All is the project of students participants of the provincial school-health program Ever Active Schools and teacher Jamie Anderson. Launched in April, it is a toll-free hotline intended for seniors that plays pre-recorded jokes, stories and messages of kindness to callers.
It has attracted international media attention including that of The Late Late Show with James Corden on Tuesday. Anderson was featured as a virtual guest alongside Hollywood titan Billy Crystal who expressed support and even a few joke ideas. While Joy4All typically only welcomes submissions from youth, it's hard to imagine they'll refuse the expertise of Crystal.
If you want to hear what they've been working on, call 1-877-569-4255 or give them a follow on Instagram to read the joke of the day.
The Alberta Chambers of Commerce recently announced the finalists of the 2020 Alberta Business of Distinction Awards (ABAD). The results include six Calgary business in seven categories.
These include Teatro Group Restaurants in the customer service category, Rayner Construction Services Inc. in both the newcomer entrepreneur and young entrepreneur categories, Pulp Shred in the newcomer entrepreneur category, True Büch Kombucha in the small business category and both Amanda Hamilton Interior Design and Wee Wild Ones in the woman entrepreneur category.
The awards have run since 1992 and were scheduled to take place this year on June 19 at the Renaissance Edmonton Airport Hotel in Edmonton. The unveiling and celebration has been rescheduled to October 9 due to COVID-19. Tickets will go on sale soon.
E-Scooters Return on May 22 on a Trial Basis
Mayor Naheed Nenshi announced on Thursday that rentable e-scooters are returning to Calgary on Friday, May 22. The announcement is thanks in part to Alberta Health Services' decision to allow their return to the province, though the City has been discussing when and how they might return since the pilot program paused last year.
The two companies currently operating in Calgary, Lime and Bird, will each be able to roll out just 150 scooters for now as the situation is monitored in relation to COVID-19. Nenshi also announced that parking spaces previously reserved for car-sharing services will be rezoned as "share and go" spots where scooters can be parked, ideally reducing their presence on sidewalks.
Complaints about e-scooters from last year were almost exclusively tied to user behaviour: failure to ring bells, obstructing walkways and moving at dangerous speeds in close proximity to others were all common concerns. Now, with the added fact that scooters will be high-touch zones, users face the extra onus to stop the spread of disease on the handlebars. Do your best to be conscientious if you want to see scooter access continue and expand, and remember, fines for misuse range from $150 to $400.
Graduation Celebrations Find A Way Amidst Social Distancing Measures
Graduation from high school and convocation from university can be two of life's biggest milestones. Accordingly, a number of organizations are finding ways to mark the occasion while keeping public health an utmost priority.
Hip Image is a Calgary-based mobile photo booth operated out of a vintage VW van with an open-air photo booth configuration. It recently began offering a contactless experience including a partnership with Random Acts of Rainbows to bring free photoshoots to moms and their families over the Mother's Day weekend. Bookings for graduation photos are available now at hipimage.ca.
Alberta University of the Arts (AUArts) is taking its convocation digital with the help of alumni-founded creative firm Studio Dialog. The virtual celebration will take place on the date originally scheduled for a traditional, in-person convocation on May 20. One of the unique parts of graduating from AUArts is participating in the Illingworth Kerr Gallery's Grad Show. With campus and therefore the gallery closed, AUArts has partnered with digital marketing agency Evans Hunt to create an interactive website to host the show and a directory of profiles where viewers can see grads' entire portfolios. The new website won't be a stop-gap effort, either — it will be offered to future grads going forward as a supplemental way to promote their accomplishments accrued during their academic career. The online exhibition will go live at auartsgrad.ca on May 20 at 11:30 a.m.
Two executives with local events company E=MC² Events events are organizing a massive "drive-thru graduation" at Stampede Park at a to-be-determined date in June. There will be a stage, designated stops for photos and broadcasts of valedictorians speeches. The event will also be streamed live online for those who cannot attend. Visit drivethrugrad2020.com for more information.
Other graduation news includes the first graduating class of PLATO Testing's Indigenous-focused software testing curriculum, a Facebook group is organizing neighbourhood vehicle parades and billboards dedicated to grads have been erected by Calgary French & International School.
Golden Acre Home & Garden Centre and Wedding Professionals are Giving Away Weddings
View this post on Instagram
Weddings can take a long time to plan, and are typically one of the most expensive celebrations you can throw. With social distancing measures put in place for COVID-19, many couples felt the stinging disappointment of having to reschedule their big day.
When the team at Golden Acre Home & Garden Centre was approached by a bride-to-be about having a small celebration on their property to take the place of her canceled ceremony, they very quickly said "yes." Ultimately, the bride moved on to a different opportunity but it left owner Colin Hayles and co. thinking that there must be other folks in the same boat.
That's why the company has partnered with Gingersnap Photography, Jaqueline Rae Weddings Events Interior and Roma Catering to offer completely free wedding services to four lucky couples this June. All companies are donating supplies and talent for groups that fall within gathering guidelines (currently 15 or fewer people) each Saturday of the month. Couples are asked to write in to info@goldenacre.ca with the subject line "June Brides" and share the story of their wedding cancelation by May 22 to be considered for one of the slots. All weddings comply with Alberta Health Services guidelines.
Golden Acre Home & Garden Centre is currently open for business and also offers online shopping.
The Calgary Public Library (CPL) has been on something of a roll during the global pandemic. Its digital services are in high demand, membership has spiked and the organization welcomed its first-ever Songwriter in Residence, Brandi Sydorik.
Calgarians have been asked not to return books while libraries are closed due to COVID-19 and are not subject to late fees for these outstanding loans. Now, the CPL is taking things to the next level with the announcement that it is abolishing late fines permanently as of July 1.
Library membership has been free since 2014, and now the only remaining financial hurdle to access has been eliminated. All existing fines will be forgiven and no new ones will accrue leading up to the official change on July 1.
CPL noted in a press release that this decision will follow in the footsteps of more than 100 major libraries across North America, and is about more than just accessibility — libraries studied for the decision saw a growth in users and circulation, plus the reduction of lost materials.
Calgarians do have the option to pay any existing fines as a way to donate in support of CPL's future. Until May 31, the Calgary Public Library Foundation and a group of loyal donors will match any late fees paid or standalone donations to the organization. CPL also has a fabulous web store with unique clothing, accessories and supplies for your home and office.
View this post on Instagram
SunnyCider, Balzac Craft Brewing Company, Hard Knox Brewery and Field & Forge Brewing Co. have collaborated on a new charitable cider with help from partners Clarke Studio, Pearson's Berry Farm and Mountain View Printing.
Dubbed "The Heart of Community is Courage," the new cider is a semi-dry and light-bodied fruit cider with flavours of apple, cherry and vanilla. It is available at SunnyCider, Balzac Craft and Hard Knox, dozens of breweries in Southern Alberta and online at sunnycider.ca. Proceeds from the sales will go to The Alex Community Health Centre, a hub for vulnerable Calgarians that recently partnered on the city's only assisted self-isolation site for Calgarians facing homelessness.
Only 5,000 litres of the cider has been produced for sale. Act quickly if you want some.
Researchers at the University of Calgary (UCalgary) have developed a new testing method for SARS-CoV-2, the virus that causes COVID-19, that can be conducted quickly and without high-tech equipment or the reagents (substances or compounds added to a system to cause a chemical reaction) needed for standard tests.
This new method involves a process called LAMP (loop mediated amplification) which only requires a nose/throat swab or saliva and some small lab equipment to get a result. This means the tests can be made portable, be done inexpensively and hopefully, with further work, be converted into hand-held cartridge tests that would be easy to distribute and administer globally.
The study was led by scientists at UCalgary's Cumming School of Medicine, including study lead Dr. Dylan Pillai, first study author Dr. Abu Naser Mohon, co-author Dr. Byron Berenger and others. The team was also assisted by personnel from Illucidx Inc. and the University of Washington, as well as funders Canadian Institutes of Health Research, Genome Canada and the University of Calgary/Alberta Health Services Clinical Research Fund.
"We are in the early stages of unlocking the potential of this method," said Berenger in a media release. To that end, the researchers have published their findings on the free online health sciences server, medRxiv, and have submitted their work to a peer-reviewed journal for outside input. You can read the full report on MedRvix.
The current global pandemic has put an immense strain on health care. In Calgary, there's new light at the end of the tunnel.
Alberta Health Services (AHS) announced on May 2 that construction is complete on a new field hospital on the grounds of the Peter Lougheed Centre. Built in just 21 days, the facility includes 67 beds and will be ready to go at 24 hours' notice should there be a surge in need for services within the existing facilities.
The completion of the 8,250-square-foot structure was made possible thanks to a $235,000-value donation by Sprung Structures of Alydersyde, Alta., as well as support from Falkbuilt Technologies, CANA Construction, Botting, Acutech Electric, WestJet and Stantec, and public bodies. The field hospital will be officially known as "a Sprung Pandemic Response facility." Sprung Structures is also working on similar facilities in Ontario and the United States.
In unrelated news, AHS is ready to increase its maximum COVID-19 testing capacity. By June, 16,000 tests can be completed per day compared to the previous max of 7,000. This is thanks to a $1.7 million donation by Calgary Health Trust and funds from AHS and the Government of Alberta totalling $4.5 million in investment.
albertahealthservices.ca; alberta.ca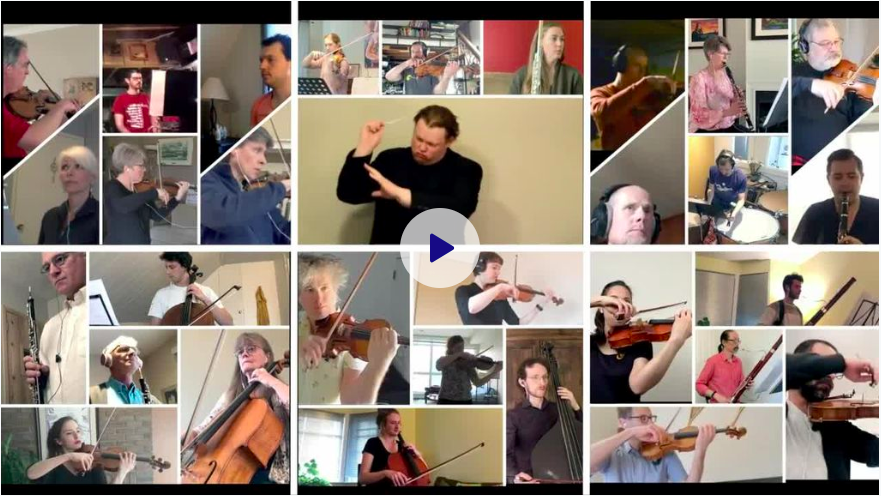 The Calgary Philharmonic Orchestra (CPO) has found a unique opportunity to present a work that was intended for the closing classical concert of its 2019-20 season. Music director Rune Bergmann will conduct orchestra members remotely by video conference for the next entry in Tom Jackson's variety video series, Almighty Voices.
Almighty Voices was launched on April 5 and is hosted by Jackson, an actor, musician, philanthropist and member of the Order of Canada. The 12-part series features talent from across the country performing in support of the Unison Benevolent Fund (UBF), a non-profit registered charity providing counseling and emergency relief services to the Canadian music community. Past and upcoming guests include the likes of Barney Bentall, Measha Bruggergosman, Sarah Slean and Whitehorse, among numerous others.
This Sunday, May 10, will mark the sixth entry in the series and will feature the Calgary Philharmonic Orchestra performing the first movement of Beethoven's fifth symphony, "Allegro con brio" — some of the composer's best-known work. The CPO will also join Jackson for a performance of his song "Blue Water" from the album Ballads Not Bullets.
The videos are free to watch but are produced in the hope they will inspire you to donate to the UBF. The charity is a participant in the Spotify COVID-19 Music Relief Project, meaning all donations are matched by the streaming giant. Visit this page to donate or text "VOICES" to 45678 to donate $10.
View this post on Instagram
Charitable dining initiative Feeding YYC is back in action for another round of fundraising. From May 4 to 17, orders placed with its partner restaurants directs food to hungry Calgarians in need — something it's dubbed "Buy One Give One."
Current partner restaurants include The Embarcadero, Foreign Concept, Market, Maruju Sushi, Murrieta's Bar & Grill, Pure Kitchen & Bar and Roy's Korean Kitchen. Each is offering a special multi-course dinner at competitive prices — Foreign Concept's three-course meal is $35 per person and Roy's Korean Kitchen (a pop-up by the Anju chef) offers a family-style spread that feeds four for $175.
This run follows Feeding YYC's initial goal to feed 50 families over Easter weekend. It exceeded that goal and fed 275 people within 66 different families. Beyond ordering with restaurants, you can contribute to Feeding YYC's current goal of feeding 200 families this month by donating directly to a GoFundMe campaign. Any excess in funding will be redistributed to Brown Bagging for Calgary's Kids (BB4CK) and Made By Momma.
Feeding YYC is the brainchild of local entrepreneur Eric Yeung and is supported by numerous partners. Families in need are identified by BB4CK, Inn From The Cold, Centre for Newcomers, the Ronald McDonald House Calgary Chapter and through a tip line.
Congratulations are in order for Bridgeland Distillery. The company recently nabbed a bronze-medal win in the "unaged whiskey" category of the 2020 San Francisco World Spirits Competition.
The winning spirit is called Single Malt Spirit, Mash #1 and is made from barley from Red Shed Malting grown on Hamill Farms in Central Alberta. "Making a single malt spirit out of a single type of malted barley means nothing can be hidden and all the flavours from the malt will be on full display," said Matt Hamill of Red Shed Malting in a release.
Whisky is a rigidly controlled designation across the globe, and in Canada that means the spirit "must have spent at least three years aging in a wooden barrel no larger than 700 litres in size," according to the Kensington Wine Market blog. Hence the name "Single Malt Spirit, Mash #1" and the corresponding win in the unaged category.
The distillery, which opened just last year, has reserved much of the spirit to age with plans to release the matured version as its own standalone product complete with whisky status in the future. You can be among the first to try it by joining the distillery's Founders' Club. The current version is available in 375-millilitre bottles at the distillery (open for pickup and delivery) and select retailers.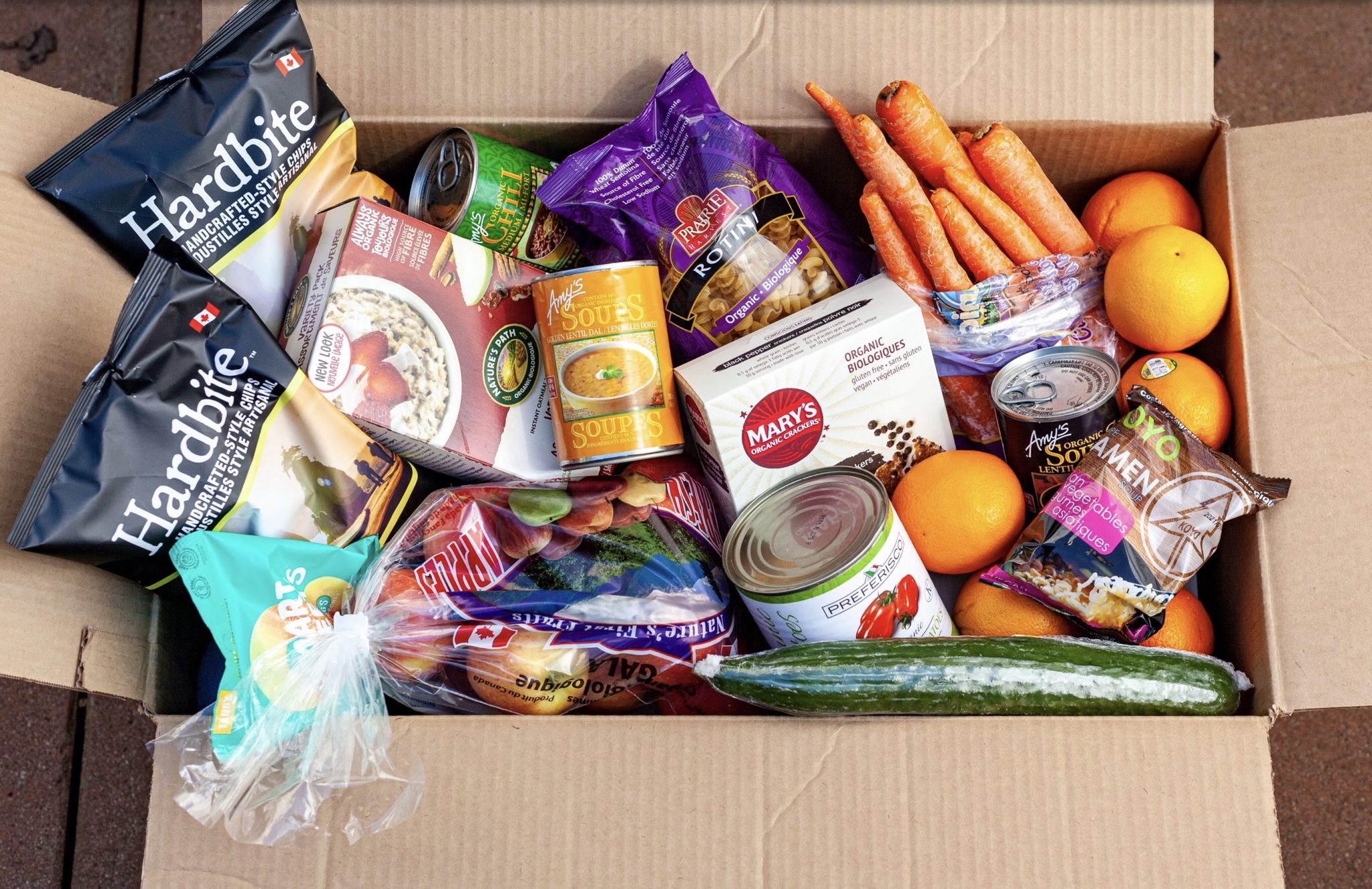 Grocery delivery service Spud has seen a significant spike in demand since social-distancing measures were put in place due to COVID-19, but that hasn't stopped the company from finding time to give back.
Spud's Stay Home initiative is divided up into three streams: a donation directory called "Front Line Hero Organizations," an option to buy grocery boxes for a loved one or friend and finally a collection of boxes that direct partial proceeds to getting groceries to frontline workers and at-risk community members at cost. You can also submit an organization for the donation directory if you know of one in need. Box delivery is currently available in Calgary and Vancouver.
That's not the only good news surrounding Spud of late. Its increase in demand has led to the company adding 100 new delivery trucks, creating new jobs in the process. As well, founder Peter van Stolk's venture, FoodX, received a shoutout from Prime Minister Justin Trudeau during a recent briefing on companies chosen for innovation supercluster projects. FoodX is an "eGrocery" software platform which is used by Spud.
Calgary Area Festivals Go On(line)
Last week was a tough one in many ways, and seeing both the 2020 Calgary Stampede and Calgary Folk Music Festival get canceled in the span of an hour hit hard for all of us looking forward to summer fun in the city. But a few Calgary area festivals are finding ways to move forward in different iterations than they have in the past.
The Calgary Queer Arts Society dropped the 2020 Fairy Tales Queer Film Festival lineup last week with an announcement that all screenings will take place online through Xerb TV. Individual tickets cost $10, three-packs are $25 and a festival pass runs $90 for access to a total of 38 films. Notably, the lineup features the local short The Key of T, which chronicles a research-and-performance project of the same name conducted at the University of Calgary that we covered back in September. The Key of T screens on May 19 at 7 p.m.
Fairy Tales isn't alone in its ambition to move to the digital space. The Okotoks Film Festival (OFF!) announced its online program on Thursday, which will run on its website from June 11 to 14. The festival broke its record for features this year with a total of five screening throughout the five days. Notable selections include children's film Jim Button and Luke the Engine Driver (based on a book written by the author of The Neverending Story) and the Canadian film Rustic Oracle, which deals with the topic of missing and murdered Indigenous women and girls.
Live music is going online, too. JazzYYC opened its International Jazz Days Virtual Festival yesterday and will continue to offer live-streamed concert programming through May 27. Information on the festival schedule can be found here. Finally, yesterday saw an announcement from Calgary Pride on a multi-part plan to move celebrations online, or possibly disperse them among small groups of individuals. Organizers intend to follow all public health guidelines and have canceled the massive annual parade but will explore options closer to the festival's dates, August 28 to September 6. The full announcement is here.
The Women in Need Society (WINS) received two major donations this week. Its five revenue-generating thrift stores in Calgary are closed due to COVID-19 while demand for support has risen 70 per cent in that time. Thankfully, two major players have stepped up to offer assistance.
TJX Canada, the Canadian division of multinational off-price retail conglomerate TJX Companies, recently donated 50 pallets of food to WINS from its Calgary area HomeSense, Winners and Marshalls stores. The generosity of this donation was so much that WINS is redistributing half to the Calgary Food Bank and divvying up the remainder between itself and partner agencies The Mustard Seed and the Calgary Drop-In & Rehab Centre. TJX Canada is an ongoing supporter of WINS and has helped in the past to offer women job training and employment.
The other major contribution comes from IKEA by way of Furniture Link, the sponsor of the Furniture Bank Network. Thanks to Furniture Link's efforts towards building the partnership, hundreds of furniture kits are being distributed to communities served by nine different Canadian organizations, including WINS.
WINS continues to operate its Family Resource Centres and Free Goods Referral Program remotely and is seeking financial donations to help with this. You can donate here.
The Calgary Police Foundation (CPF) was forced to push back its Chief Youth Courage Awards Gala from April 29 to November 22, but that hasn't stopped it from celebrating remarkable young people in the city.
April 29 was dedicated as a "Virtual Day of Celebration" for the chosen youth, all of whom have shown courage and leadership in their lives and in dealings with Calgary Police Foundation youth programs. The honourees, who range in age from 6 to 18 years old, were feted across CPF's social media channels. Special programming included a closing performance by country music artist George Canyon, and the naming of Dick Haskayne as recipient of the Philanthropic Leader Award.
Honourees are outlined in brief here, just click their names to read CPF's blog entries on what makes each youth so special. The Integrated School Support Program (ISSP) award goes to Giovanni Friestad; the Multi Agency School Support Team (MASST) award goes to Mamdouh Baballa; the Youth At Risk Development Program (YARD) award goes to Scott Horsman; the Calgary Police Cadet Corps Program award goes to Mateo Smith; the Power Play Program award goes to Vesko Kicovic; and the YouthLink Calgary Police Interpretive Centre award goes to Nathan Asimiakwini.
Richmond-based drugstore chain London Drugs has opened applications for a new initiative it calls "Local Central." After non-essential businesses were mandated to close, woes have swelled for independent operators stuck with rent and no way to earn it through the in-person sales they depend upon. London Drugs, itself an essential service because it sells food and medicine, has responded by offering retail space for effected businesses.
Shopkeepers in British Columbia, Alberta, Saskatchewan and Manitoba can fill out a simple application form to be considered for inclusion in Local Central. Its rules and regulations state that eligible applicants must have a valid Canadian business license or permit, be based in one of the four provinces mentioned above and offer physical items (no services). Businesses deemed essential are not eligible, nor are any products that require refrigeration or freezing. Alcohol, cannabis and tobacco products are also prohibited.
Chosen products will be displayed in the highly visible central aisles of London Drugs locations.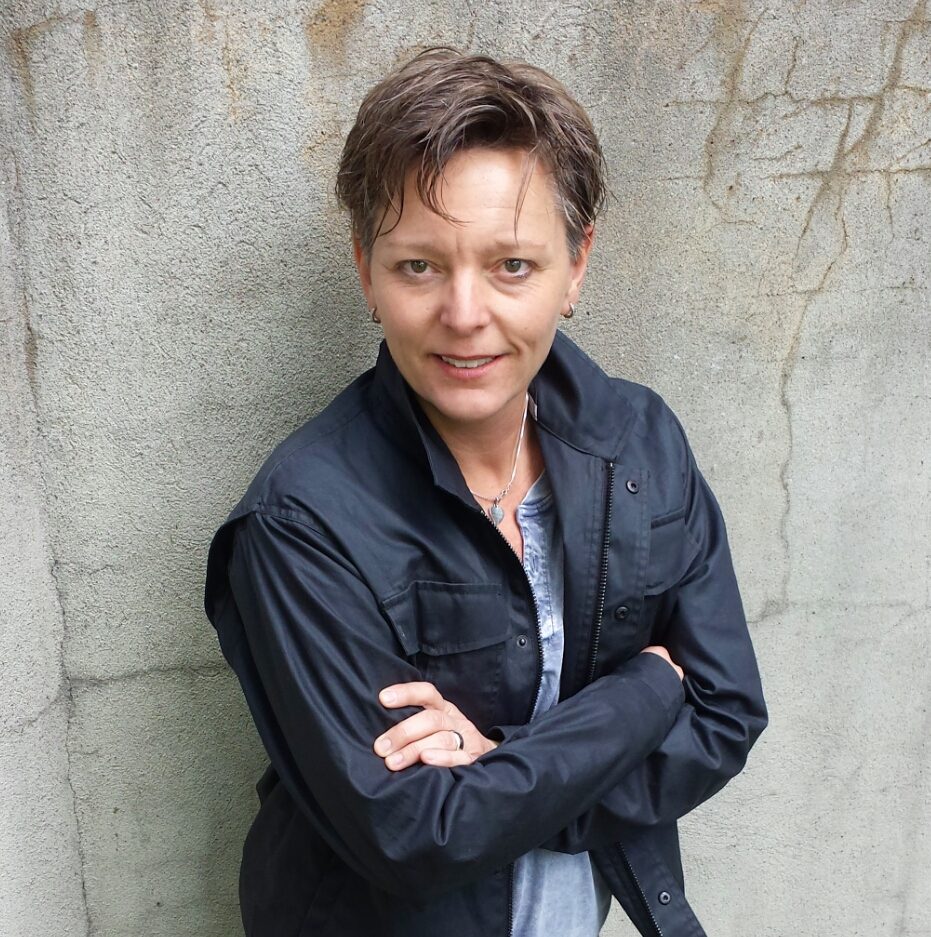 Calgary's fifth-ever Poet Laureate was named on Tuesday. Natalie Meisner, a poet, playwright and professor at Mount Royal University, will serve at the post from 2020 to 2022.
Funded by program ambassadors Calgary Foundation, Calgary Chamber and Brookfield Residential, the Poet Laureate position pays a $10,000 per-year honorarium for the designate to be "an artistic ambassador for Calgary, presenting at civic events, and producing literary work that reflects our city and its citizens."
Meisner grew up in Nova Scotia and has lived in Calgary since 2000. She is the author of books of poetry, non-fiction and children's literature, as well as an accomplished playwright. Some notable works include the new book of poems BADDIE ONE SHOE and the play Legislating Love: The Everett Klippert Story. Calgary's past poet laureates, in chronological order, include Kris Demeanour, Derek Beaulieu, Micheline Maylor and the outgoing Sheri-D Wilson.
The steakhouse experience is one of the more challenging restaurant ambiances to recreate at home. That's partly why the team behind Modern Steak and Modern Ocean launched its casual mBurger arm shortly after the mandated closure of non-essential businesses back in March.
It has since sold more than 10,000 burgers and has been giving back by offering 50 free meals per week to frontline health workers. The success has also allowed the company to recall 17 employees to work, and an expansion to the mBurger menu was launched on Thursday to include items like a chicken club and Philly cheesesteak spring rolls.
You can support this effort and enjoy a tasty meal in the process by ordering mBurger for pickup at Modern Steak's Stephen Avenue location or delivery via DoorDash (which has decreased its sales commission until at least May 1).
This week is National Volunteer Week and a dedicated Calgarian is being recognized for his service. Kevin Guenard has volunteered with Ducks Unlimited Canada (DUC) for the past 22 years and has now been named its Volunteer of the Year in Alberta. His primary role has been to educate young people on nature conservation. Guenard has also emceed fundraising events, lead volunteer workshops, chaired DUC's Chinook Drakes Committee for 19 years, served as a senior member of DUC's Alberta Provincial Council and more.
This is part of DUC's program recognizing volunteers across the country, which you can learn more about here.
Nova Scotian-style restaurant Blowers & Grafton raised more than $4,000 for families of the victims of the horrifying Nova Scotia mass shooting this week. On Monday and Tuesday, both its Calgary and Edmonton outposts pledged to give all net proceeds from sales to a GoFundMe campaign by Canada's 911 Ride — Atlantic/Quebec.
That organization normally focuses on charitable motorcycle rides for first responders, but will manage this campaign and make sure each dollar is allocated to a family impacted by the tragedy to offset any costs incurred during the grieving process.
Blowers & Grafton's donation accounts for more than 20 per cent of the overall fundraising goal of $20,000.  The restaurant continues to offer pickup and third party delivery through SkipTheDishes and DoorDash.
Congratulations are in order for Calgarian poet and author Brenda Damen. Her story Gibson is the grand prize winner of the 2020 CBC Short Story prize. Whittled down from more than 2,400 English-language entries, the win nets her $6,000 from Canada Council of the Arts and a two-week residency at Banff Centre for Arts and Creativity.
Gibson tells the story of a young woman's resilience in the face of abuse and how she finds solace in the natural wonders of the Rockies. The story is an excerpt from a longer work that Damen has been developing for the last 13 years and marks her first-ever entry in the competition.
You can read Gibson now on CBC's website.
Calgary musicians Matt Masters and Amanda Burgener launched a traveling concert series this week with a performance in Glendale on Tuesday. Here's how Curbside Concerts works: a booking inquiry is made through its website for either a six-song or 10-song concert and then Masters will roll up to your home in his customized minivan and perform on its roof.
Performing on the roof rather than in someone's yard makes for extra-compliant social distancing, and the van has been equipped with professional grade speakers that are set-up to stay within noise-bylaw limits. Both Masters and Burgener are long-time Calgary music professionals and are taking requests (subject to certain conditions) for an extra charge.
Not only does it break up the day and offer a little (distant) social interaction, but hiring local musicians could go a long way right now. Live performance is often the biggest form of income for musicians and that virtually went away overnight with the closure of non-essential businesses. More musicians are going to be added to the Curbside roster soon.
Calgary-based philanthropic organization Rozsa Foundation has been been supporting and advocating for art in Alberta for the past 30 years. On Tuesday, it announced two streams of grant funding relevant to COVID-19. To address critical revenue losses, there is a programming cancelation grant aimed at covering the costs of paying out artists for canceled events. The other stream, the online programming grant, will support initiatives to bring art to a digital, interactive environment.
Up to $10,000 in cancellation relief is available to groups with an annual operating budget of up to $1 million while groups with higher operations budgets can receive up to $20,000. Online programming grants will be disbursed at up to $15,000 with priority for certain objectives as outlined on its website.
If you're looking for online arts programming right now, consult the foundation's handy listings.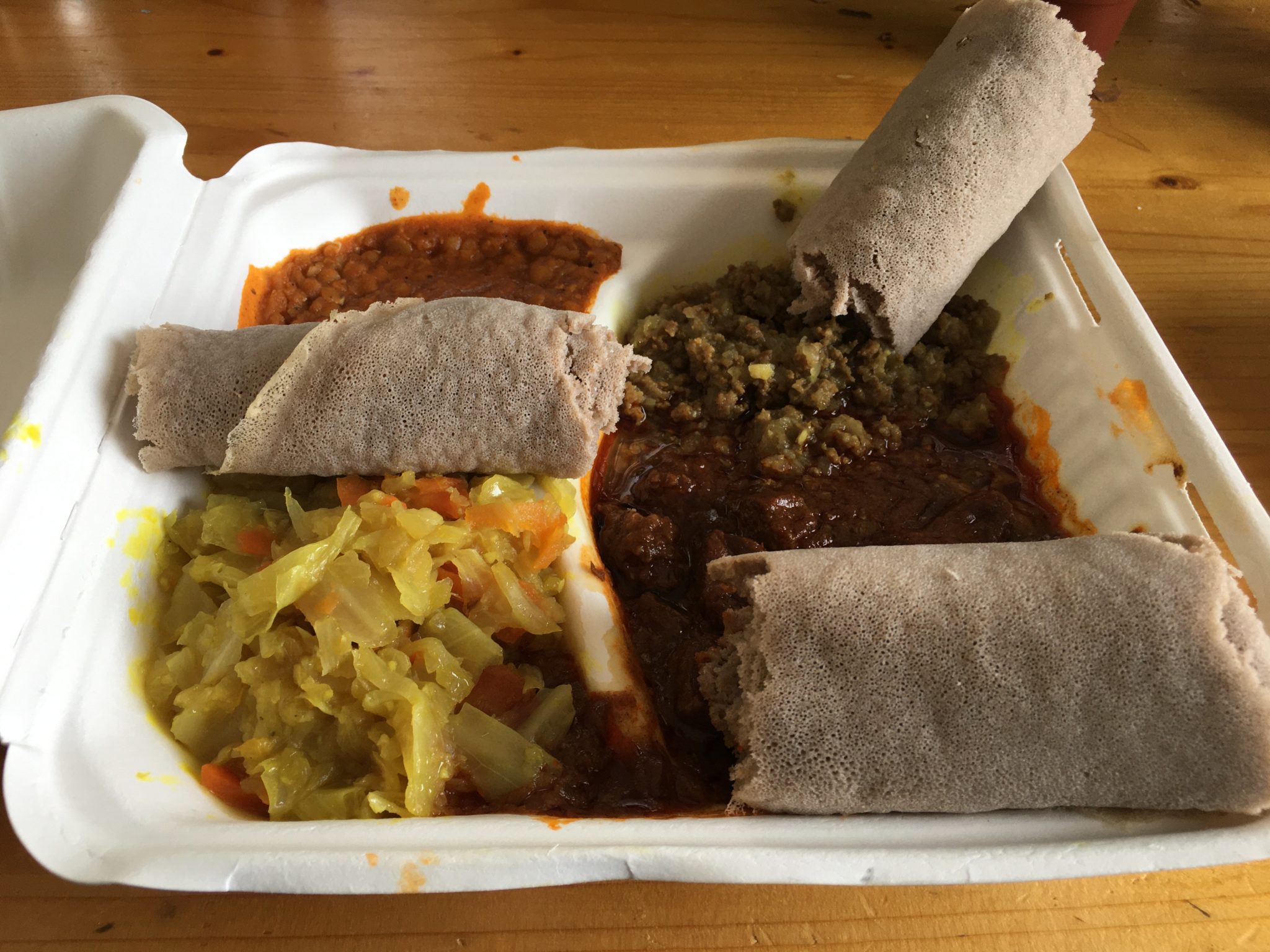 Marathon Ethiopian Restaurant has been serving its tasty fare to Calgarians since 1997. Now, to say thank you for more than two decades of patronage, it is serving free meals on Wednesdays as we wait out the effects of COVID-19.
Vegan and combination platters are available to pickup for free between noon and 4 p.m., subject to availability. Items served as part of the platters vary, but you can expect dishes like lentils, cabbage and stewed beef cooked in Ethiopian tradition.
There's no need to call in advance or order online as platters are offered on a first-come, first-served basis. If you're not in need of this kind of generosity but want to support the initiative, simply place an order for pickup or delivery directly with Marathon to help keep the program going.
130 10 St. N.W., 403-283-6796, marathonethiopianrestaurantcalgary.com
After a positive response to its inaugural party last Friday, the Beltline BIA is once again rallying local residents and businesses for a socially distant celebration. Last week's event took place just three days after the initiative was announced and social media lit up with revelers sharing the fun.
The event includes a burger-and-beer deal that supports numerous Beltline businesses like Inner City Brewing, Brewsters, Mikey's on 12th , Craft Beer Market and Goat Shop, as well as a live-streamed DJ set from Broken City.
For this week, the bash will once again take place at 6:30 p.m. on individual balconies and will feature all the initiatives from last week. Participants can add song requests on the event's Facebook page and order food through the Beltline BIA. Each party includes a 7 p.m. salute to health care workers.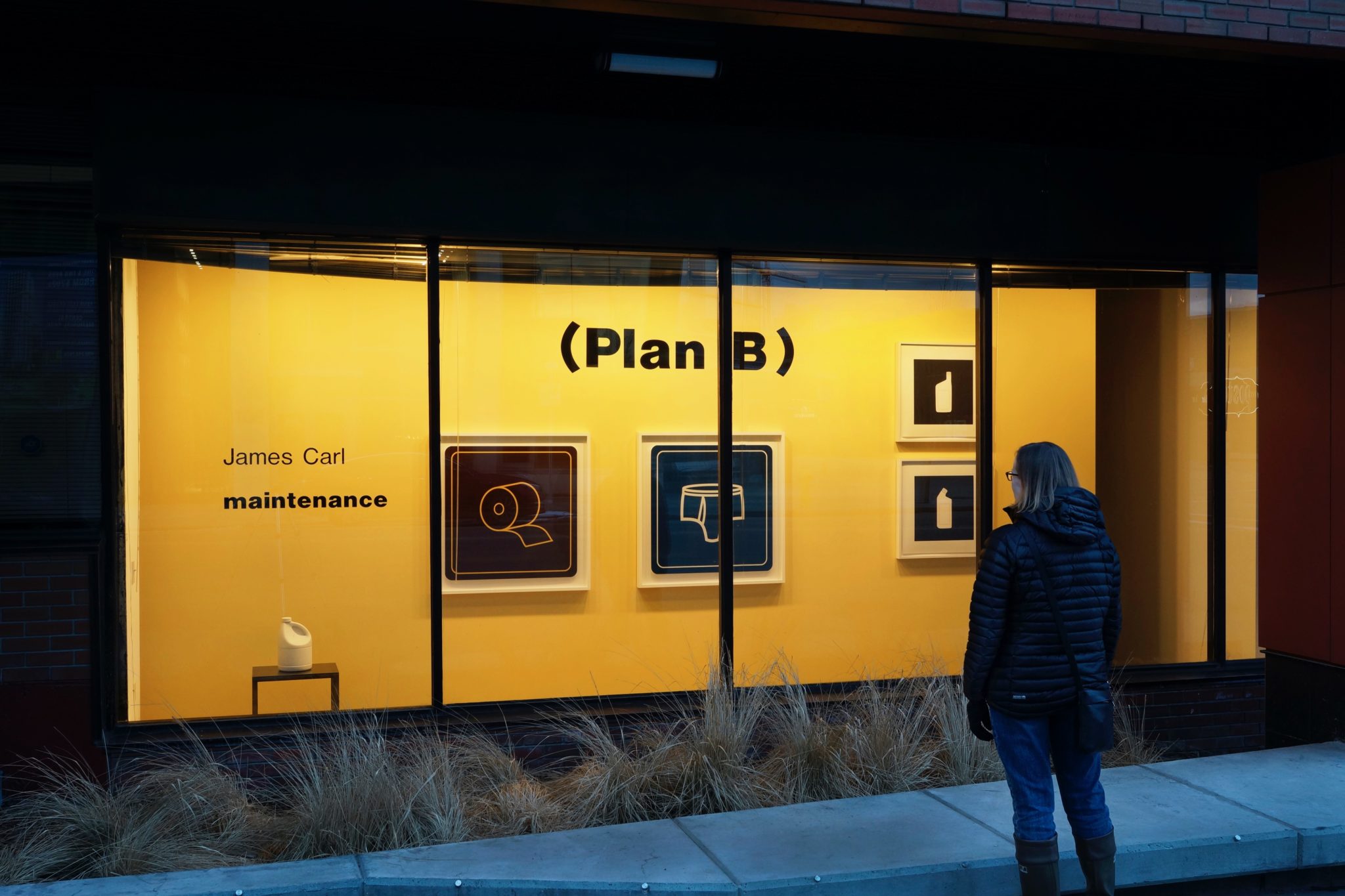 There's more good news for Beltline residents and other curious Calgarians this week. Commercial gallery TrépanierBaer is no longer able to allow patrons inside but that isn't stopping the team from bringing art to the world.
Its (Plan B) The South Window Project is an initiative bringing of-the-moment art exhibitions to passersby with clear social-distancing instructions for viewers. The south-facing window along 10 Ave. S.W. is now displaying James Carl's Maintenance, a series of drawings depicting items we once took for granted like toilet paper and bleach. Carl is a particularly witty artist with lots of experience in public works. You can read more about this show and him at the gallery's website.
This is the first in a series of works that will be installed every few weeks. The show launched this past Tuesday and runs until May 2, and you can appreciate it safely from the street. Spray-painted yellow footprints have been added to the building's sidewalk to encourage a two-metre distance between viewers and to strategically engineer viewpoints to best appreciate the work.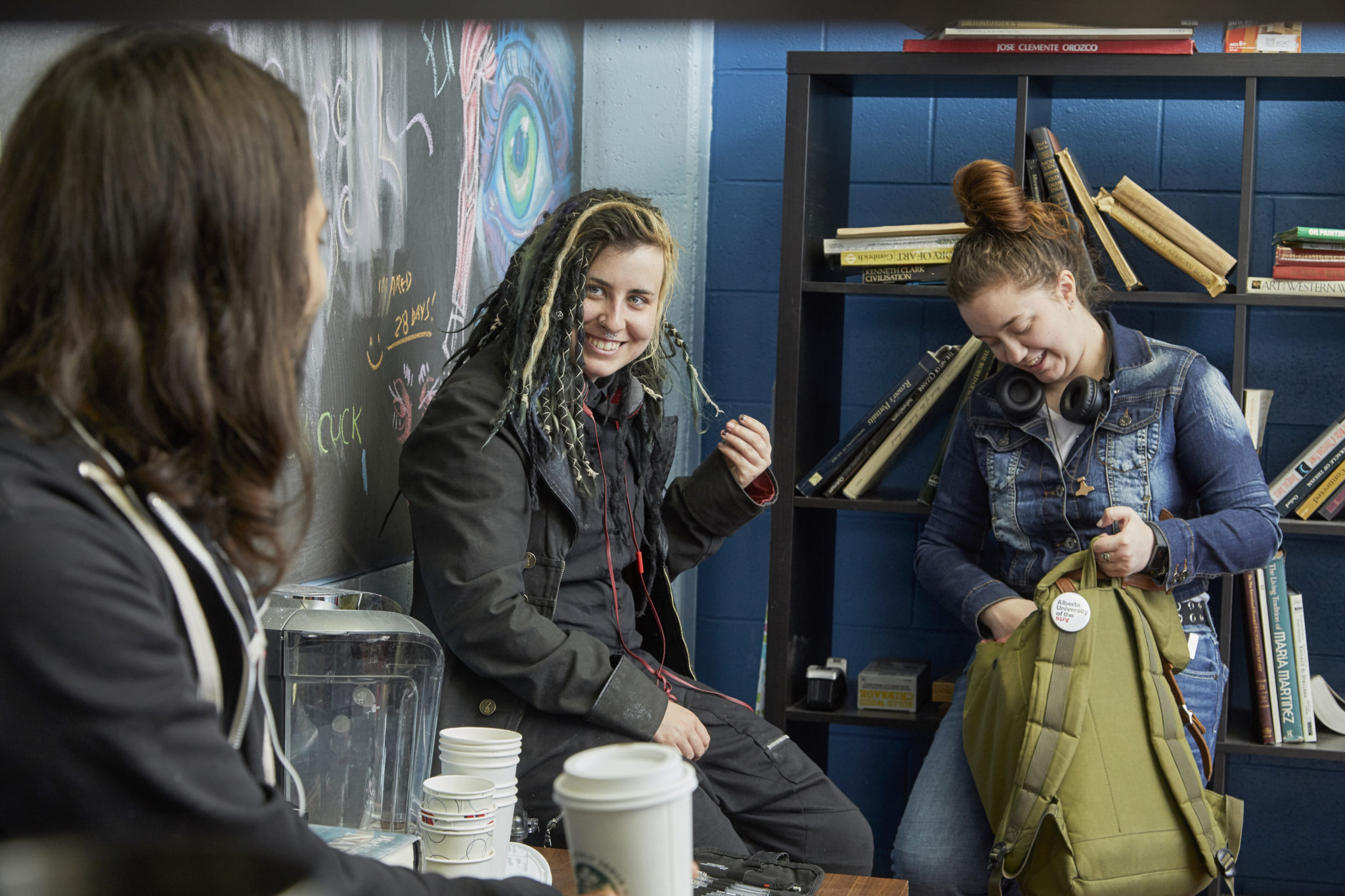 On Thursday, the leadership at Alberta University of the Arts (AUArts) announced a new three-part plan to help students who are struggling financially. The school is disbursing funds through two channels: the AUArts Pandemic Financial Relief Bursary, which offers $500 awards for a maximum of 65 students or new grads, and the AUArts Scholarships for Research Projects, allotting $1,500 for up to 15 students or 2020 graduates.
To apply for the first, applicants need only answer "what has changed in your personal circumstances that is creating urgent hardship?" The second stream is intended to fund new artwork that is research-based and addresses "how art, craft and design enrich Alberta's creative communities and economies after the COVID-19 pandemic." More information on eligibility and deadlines is available at the AUArts website.
The final prong of the response is the AUArts Pandemic Relief Information Centre for Students and Alumni. This will be an information zone for students and alumni who are seeking information on government and community relief programs. Staff will actively research resources and disseminate the information so that those seeking assistance needn't be burdened by the added stress of sorting through all the information themselves. The centre opens on April 20 and can be contacted remotely. Contact info will go up on auarts.ca by its launch date.
View this post on Instagram
On Monday, Village Ice Cream announced the pre-purchase of $1,000 in ice cream by Clearmotive Marketing. The company is not planning to eat all that ice cream or distribute it to clients, instead they have asked Village to hand it out to Calgarians upon their post-pandemic reopening. Anyone interested in a frozen treat can go to Village on the first Wednesday when it resumes storefront operations to get a complimentary scoop. 
The creamery has also shared its own suggestions on Instagram for other ways Calgarians can pay it forward and support a local business in the process. If you're craving ice cream while self-isolation continues, check out Village's online ordering service for curbside-pickup orders.
Entrepreneur and Dragon's Den star Arlene Dickinson has had a busy week. On Thursday, she announced that $250,000 (of a $300,000 goal) had so far been raised for the Calgary Food Bank in a Twitter campaign she spearheaded with Mayor Naheed Nenshi. Dickinson herself contributed $10,000 of the total and inspired donations for the remaining sum through a retweeting campaign. The Calgary Food Bank says every dollar it receives in donations accounts for $5 worth of food distributed to a family in need.
This followed news from earlier this week that Dickinson's District Ventures Capital met its $100-million goal for a venture capital fund envisioned to invest in Canadian food, beverage, health and wellness startups. As the Globe and Mail reports, the capital-raising campaign began in 2015 and was able to cross the finish line in part due to recent contributions from Farm Credit Canada and Business Development Bank of Canada. 
The City of Calgary's book award is down to three contenders following Tuesday's unveiling of its finalists. This includes Season of Fury and Wonder by Sharon Butala from Coteau Books, Tiny Lights for Travellers by Naomi K. Lewis from University of Alberta Press and Dear Scarlet: The Story of my Postpartum Depression by Teresa Wong from Arsenal Pulp Press. Each has unique merits surrounding the reckoning with one's identity. 
This honour is part of The Calgary Awards set to take place at an undetermined time later this year. The winner will receive $5,000 in prize money. Avenue covered all three of these books between May, 2019 and January, 2020. Read our profile on Wong and the expert-sourced 4 Fantastic Calgary Books From 2019 article that features both Butala and Lewis' books. You can also check out our story on indie booksellers delivering in Calgary to get your hands on the books.
The City implemented a change on Thursday that will make it easier to run errands and support local businesses. All Calgary Parking Authority ParkPlus street-parking spots and permit-parking spaces now come with a 30-minute grace period for payment. That means you can now park briefly for free for various curbside pickups, pharmacy visits or when dropping off supplies for a loved one. This could also be of use for a public art tour that you can take without leaving your car. There's no need to start a session with a ParkPlus machine or on the app, simply park and return to your vehicle within 30 minutes to enjoy the perk.
Heads up, Aries, you might be able to celebrate your birthday with a visit from the Calgary Fire Department. CBC reported on Tuesday that the Calgary Fire Department had received 4,000 requests for fire trucks to drive by and share a birthday greeting. The department is now offering a program it calls "Drive-By Birthdays" in response. Available for kids aged four to 12 and for those 75 or older, unoccupied fire responders will drive by your home, blare a siren and/or play "Happy Birthday" over the truck's loudspeaker. Requests may not be accommodated during fire emergencies. Call 311 or fill out a Fire Dept – Operation Birthdays form online to request a drive-by birthday greeting.
On March 12, the Calgary Philharmonic Orchestra (CPO) announced the suspension of its concerts until at least May 16. Layoffs soon followed. Thanks in part to donations and the resourcefulness of its team, the CPO announced on April 1 that laid-off staff and musicians are being recalled to work reduced hours from home, allowing team members to earn income and continue doing what they love. The CPO is the first Calgary arts organization to announce the rehiring of laid-off employees in the wake of COVID-19.
This news came a day after the organization announced its 2020-21 concert season that begins this fall. The video announcement (above) includes a rousing performance from principal oboist Alex Klein, alone in the vast Jack Singer Concert hall.
The season includes marquee events like concerts with Canadian icons Chantal Kreviazuk, Ashley MacIsaac and Buffy Sainte-Marie, plus more "Year of Beethoven" shows, tributes to Queen and Whitney Houston, film screenings with live scores and, of course, the time-honoured classical music beloved by its audience. Tickets and subscriptions are on sale now.
Read more: Calgary Philharmonic Orchestra Concerts are Streaming For Free Right Now; Support Calgary's Theatre Companies By Donating Your Cancelled Show Ticket
The turkey may be a flightless bird, but at least one member of the species has the cunning and agility to evade Calgary police. The Ramsay Turkey — using known aliases "Rambo" and "Turk" — became a poultry of interest last weekend after eluding three officers in Inglewood who were trying to help the bird move from an unsafe area back to its home base in Ramsay. After a brief stint in the Beltline, Turk has been spotted peacefully back in Ramsay, as you can see in the glorious lead photo provided to us by Avenue Top 40 Under 40 2019 inductee Heather Buchanan.
The police had a pretty good sense of humour about the incident. As originally reported by CBC, officers say that Calgarians needn't call them if they spot Turk again unless the animal is in danger.
In related news, Ramsay resident and Turk fan Avery Maxwell is now selling t-shirts reading "Keep Calm and Gobble On" with all proceeds benefitting Alberta Children's Hospital and Calgary Food Bank. The shirts come in two different colours with sizes available for adults and children.
Affordable mobile grocery store Fresh Routes recently launched a COVID-19 emergency delivery program to bring fresh, healthy food to vulnerable community members for free.
Announced on Tuesday, Fresh Routes' first week of COVID-related work resulted in the delivery of $3,370 worth of food split between 176 food boxes and 73 produce boxes to 120 households.
This was made possible in part by an ongoing GoFundMe campaign, food donations (including a 10,000-pound contribution from SAIT) and the efforts of its tireless team of staff and volunteers. Fresh Routes operates in both Calgary and Edmonton and is still accepting donations and volunteers.
Read more: How Calgarians Can Help Right Now; Find a Local Charity in Need Through The Calgary Foundation
While the Mayor's Lunch for Arts Champions was canceled for obvious reasons, the City still recognized outstanding achievers with a dispatch this past Wednesday via Calgary Arts Development. The Cultural Leaders Legacy Artist Awards are juried awards for arts champions where winners each receive $5,000 from local philanthropic entities. This year's honourees are below, and you can read more about them via Calgary Arts Development. A celebratory event will be scheduled later this year.
Dick Averns – ATB Financial Healing Through the Arts Award
Aya Mhana – Calgary Catholic Immigration Society New Canadian Artist Award
Meg Van Rosendaal and Bob Chartier – Mamdani Arts Leadership Award
Brett Dahl – RBC Emerging Artist Award
Erin MacLean-Berko – Rozsa Foundation Emerging Arts Administrator Award
Femme Wave – SANDSTONE City Builder Award
Katie Ohe – Doug & Lois Mitchell Outstanding Calgary Artist Award
Medical researchers at the University of Calgary shared new hope on Wednesday for the fight against glioblastoma, an incurable and deadly type of brain cancer. Published in Science Translational Medicine, the study from Cummings School of Medicine (CSM) researchers has shown that the combination of temozolomide chemotherapy with niacin (commonly known as vitamin B) can drastically increase survival time for mice.
This research illustrates how stimulating immunoresponse can slow the progression of the disease. Dr. Wee Yong, principal investigator of the study and a professor in the departments of Clinical Neurosciences and Oncology at the CSM and member of the Hotchkiss Brain Institute and Arnie Charbonneau Cancer Institute, spoke to the specific value of the findings in a press release:
"The brain tumour stem cells for glioblastoma have been very resistant to treatment, so instead of targeting those cells we targeted the immune system to help the body to attack and destroy the stem cells."
Funding has been secured to move the research into a human trial phase taking place at the Tom Baker Cancer Centre. "It's important people don't rush out and try adding niacin on their own," said Yong. "We need to confirm dosage, delivery and length of time for optimum clinical results."