The annual Top 40 Under 40 Gala celebrates the movers and shakers of Calgary. This year, on Monday November 4, we celebrated a variety of people including entrepreneurs, doctors, artists and researchers. These people aren't just finding individual success, but also seeking out success for their communities and city. If you missed the chance to celebrate the amazing people in this years Top 40 Under 40 Class of 2019, here's some behind-the-scenes photos of the event.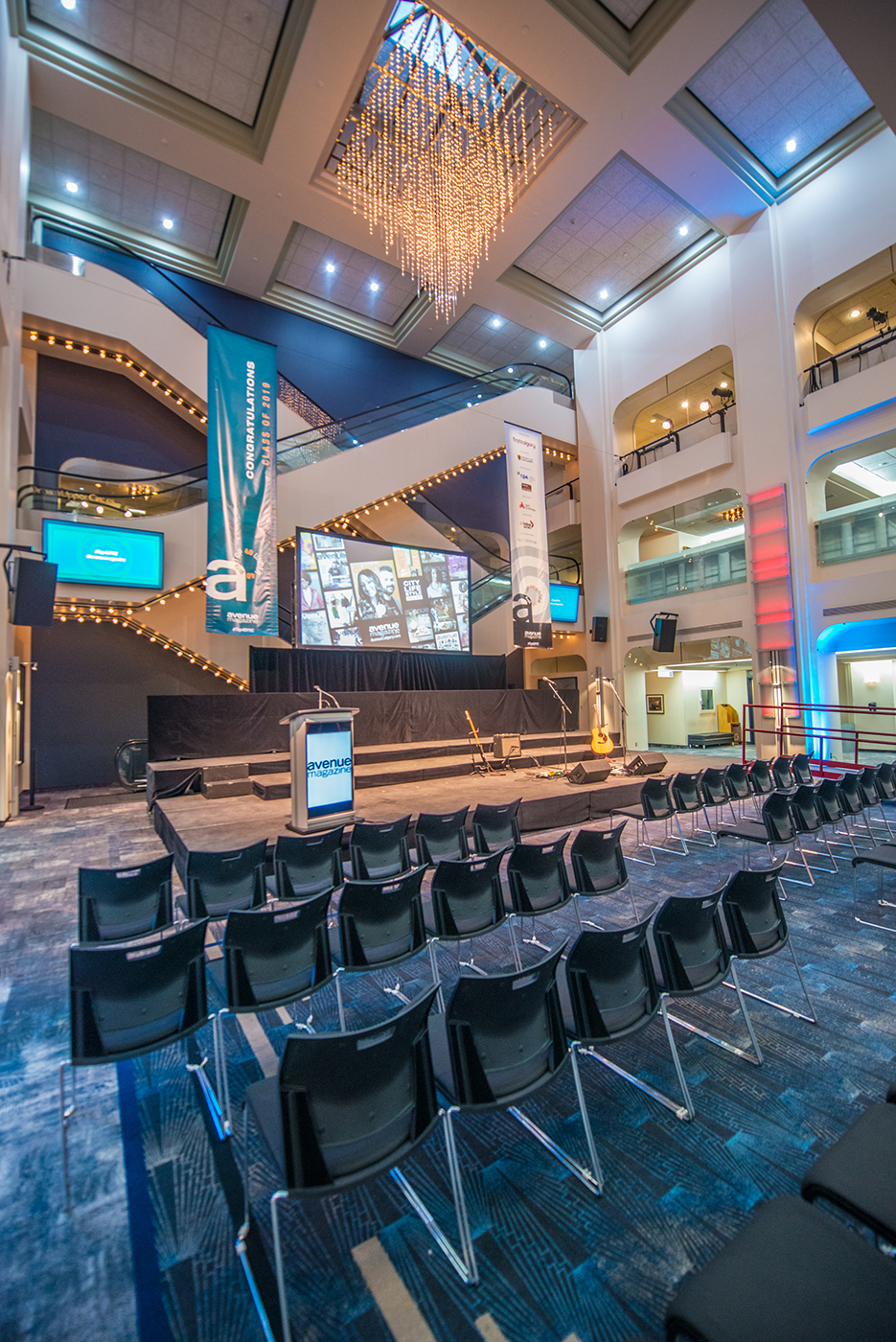 The gala was held at Arts Commons in the Jack Singer Lobby.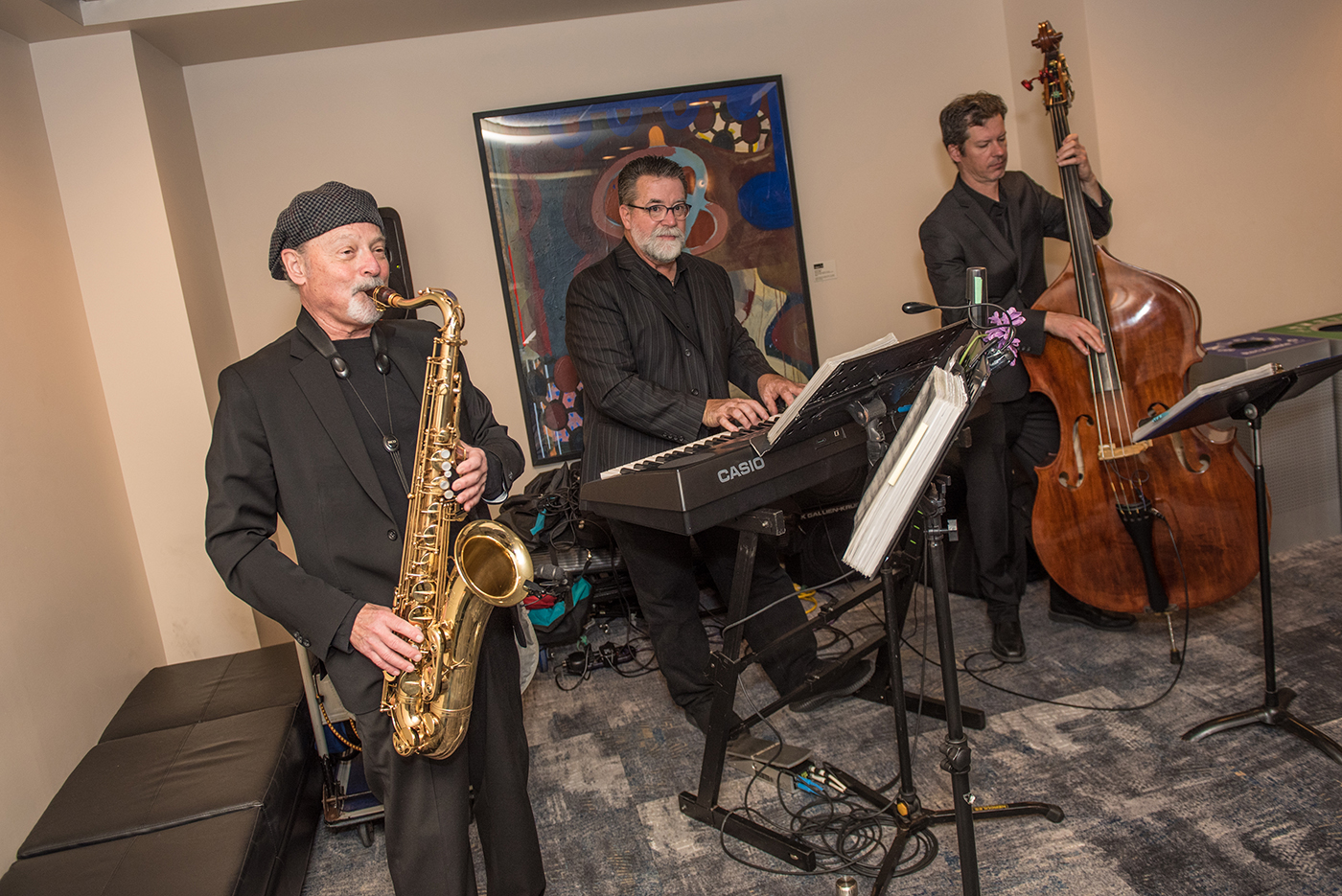 Rick Climans Jazz Group played during the VIP reception held for Top 40 recipients at 5 p.m. on the second floor of the lobby.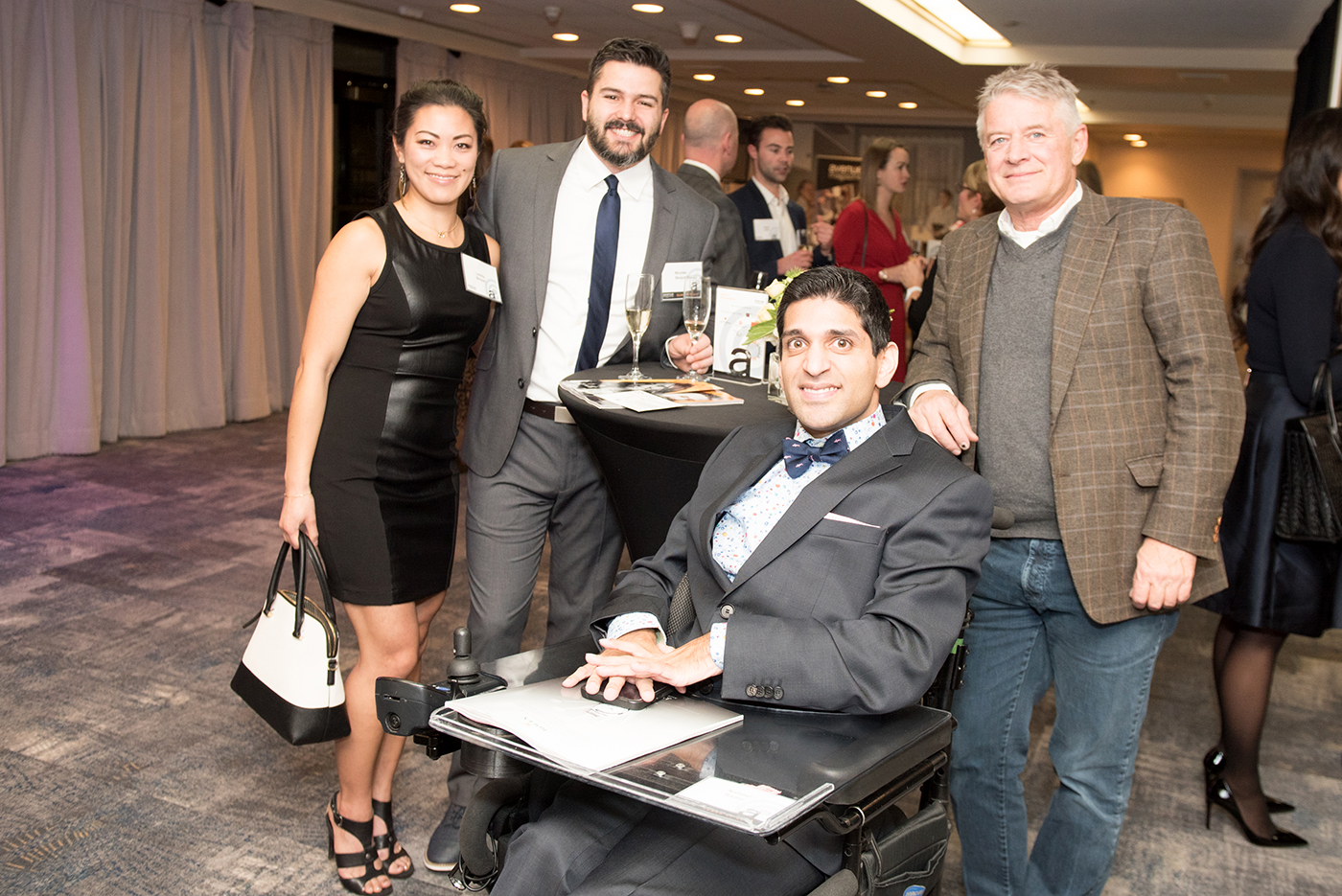 Many Top 40 recipients attended the VIP reception including Nabeel Ramji and Nicolas Beique, pictured above with their guests.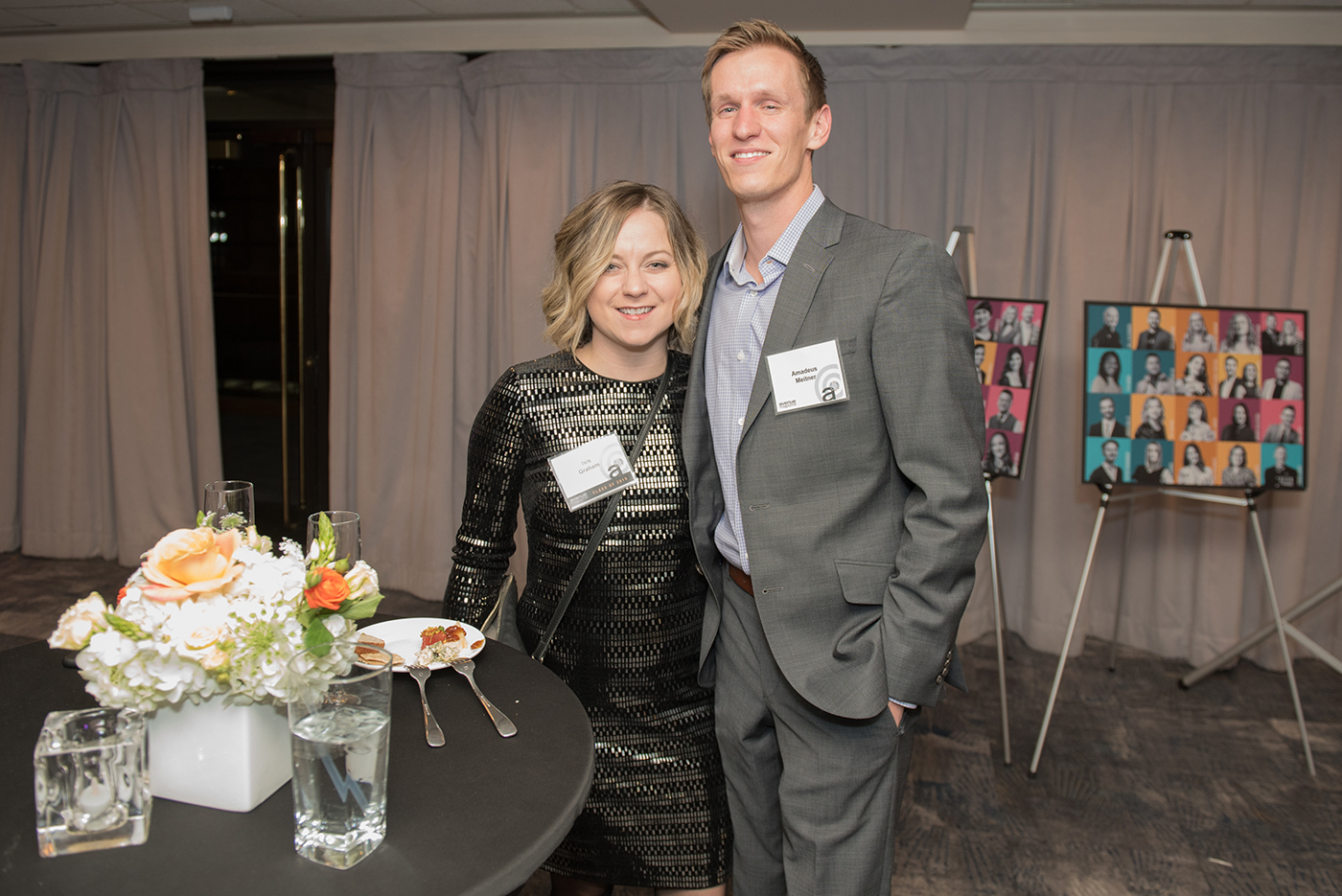 Isis Graham, a 2019 Top 40 Under 40, with her guest.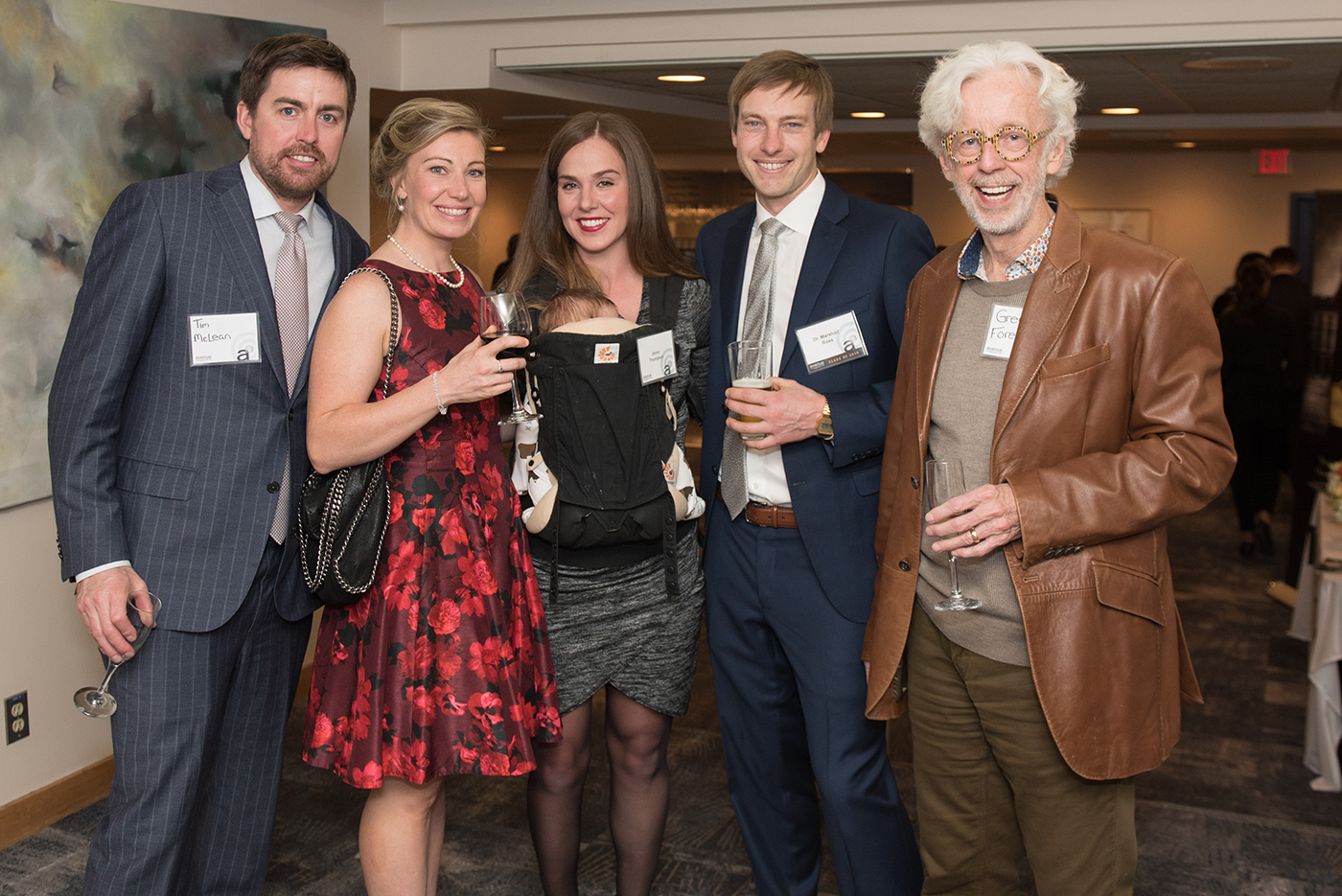 Sky McLean and Dr. Marshall Ross, 2019 Top 40s, with their guests.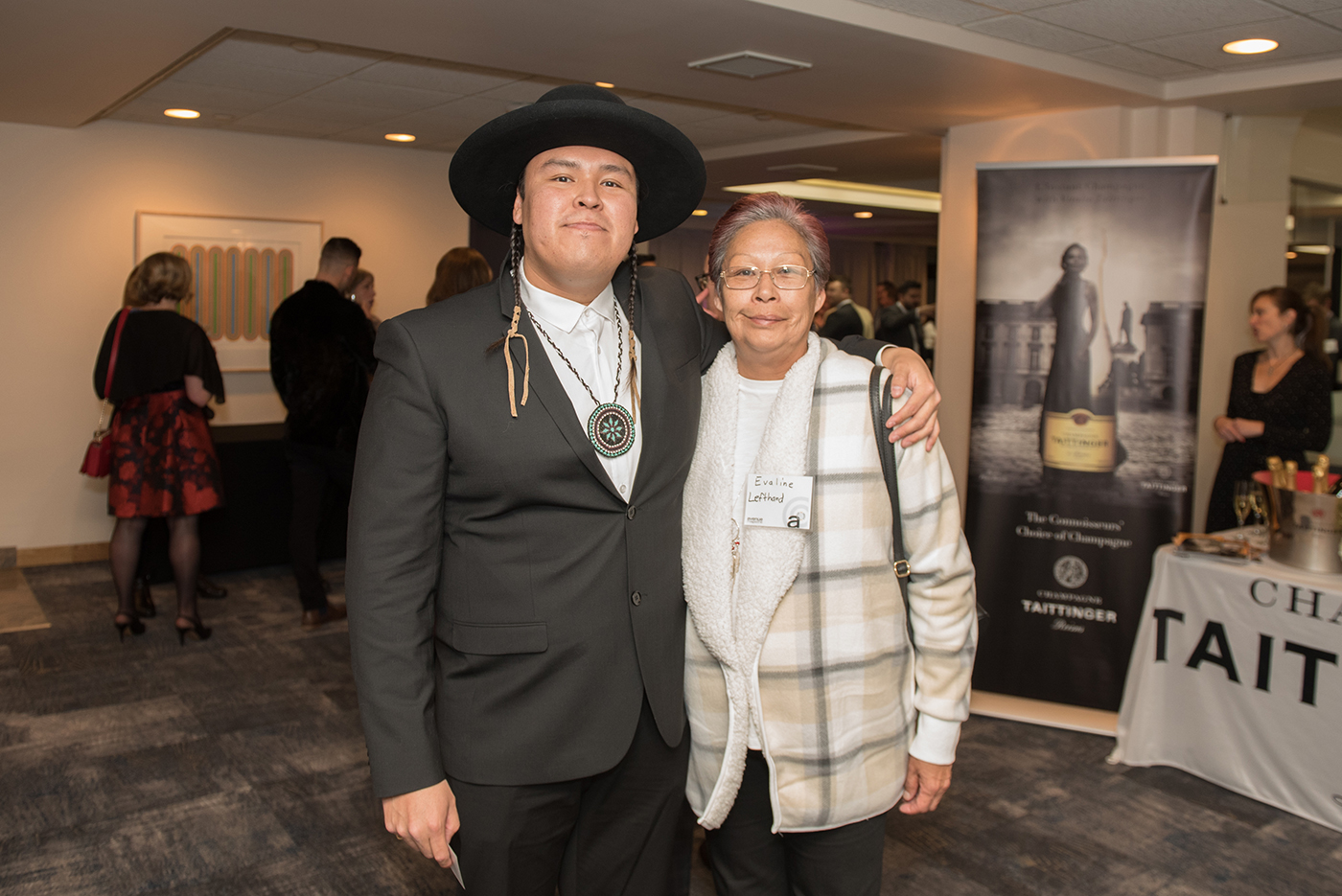 Curtis Running Rabbit-Lefthand, a 2019 Top 40 under 40, with his mother.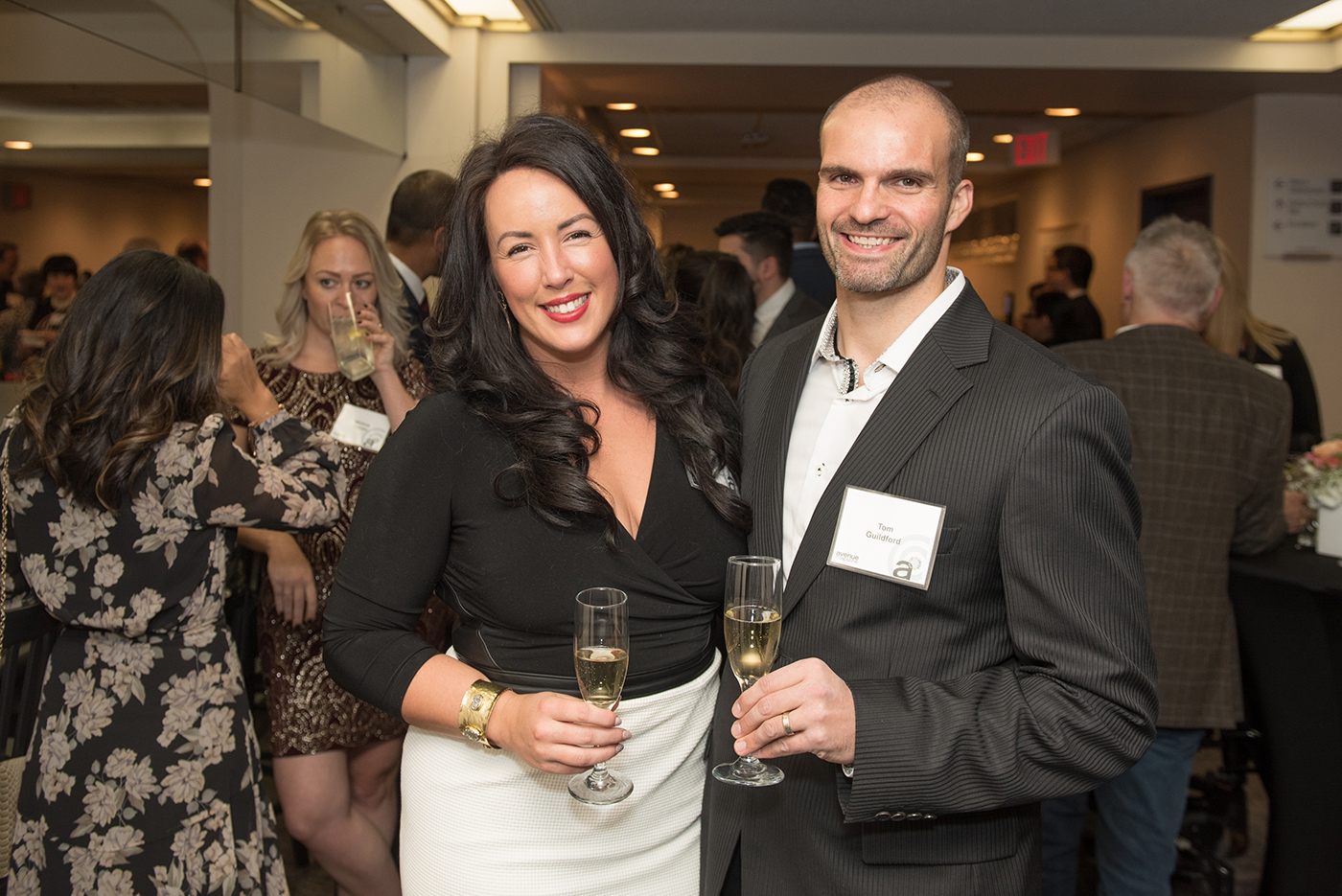 2019 Top 40 Under 40 Jordan Guildford with her guest.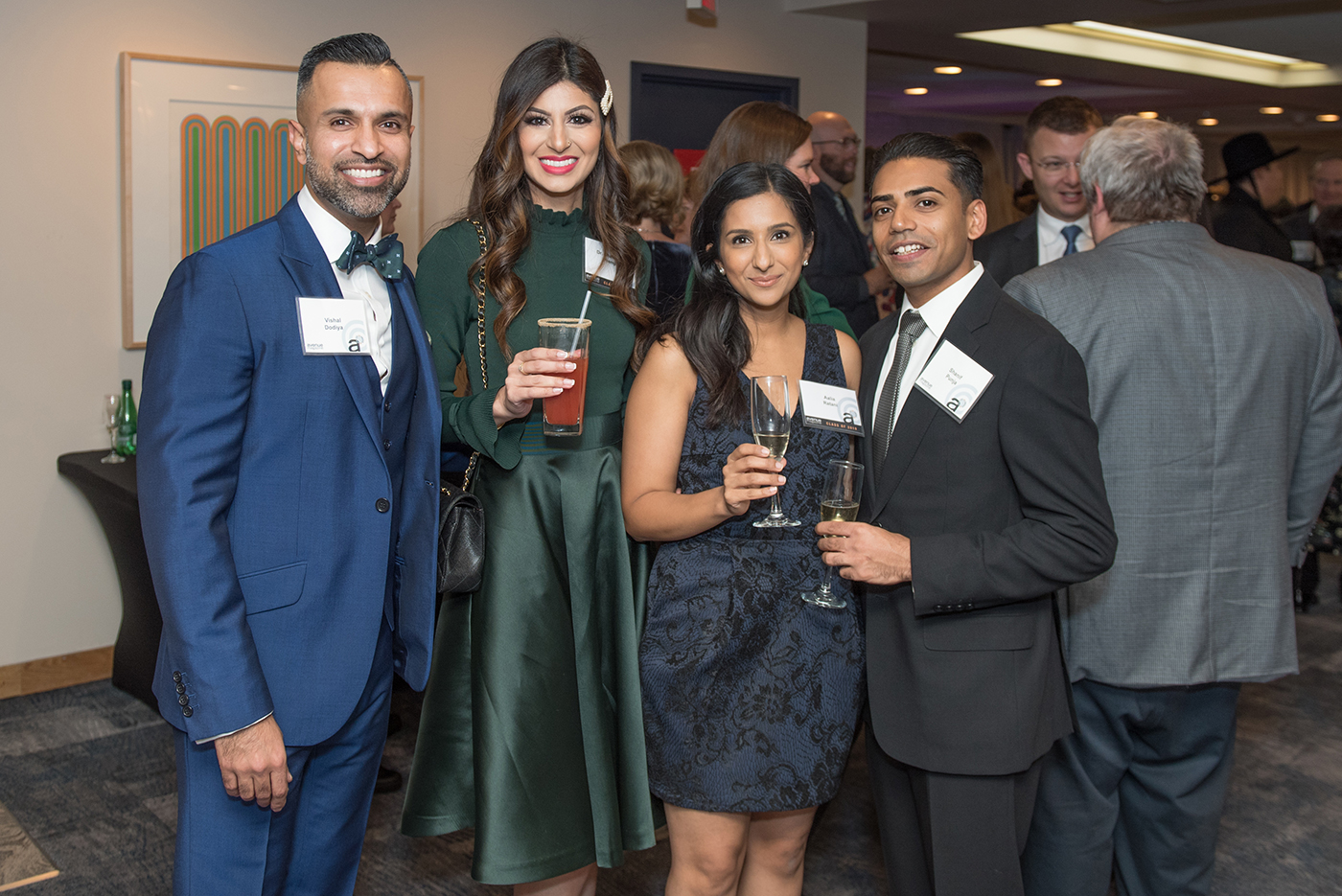 2019 Top 40 recipients Dr. Shafeena Premji and Aalia Ratani with their guests.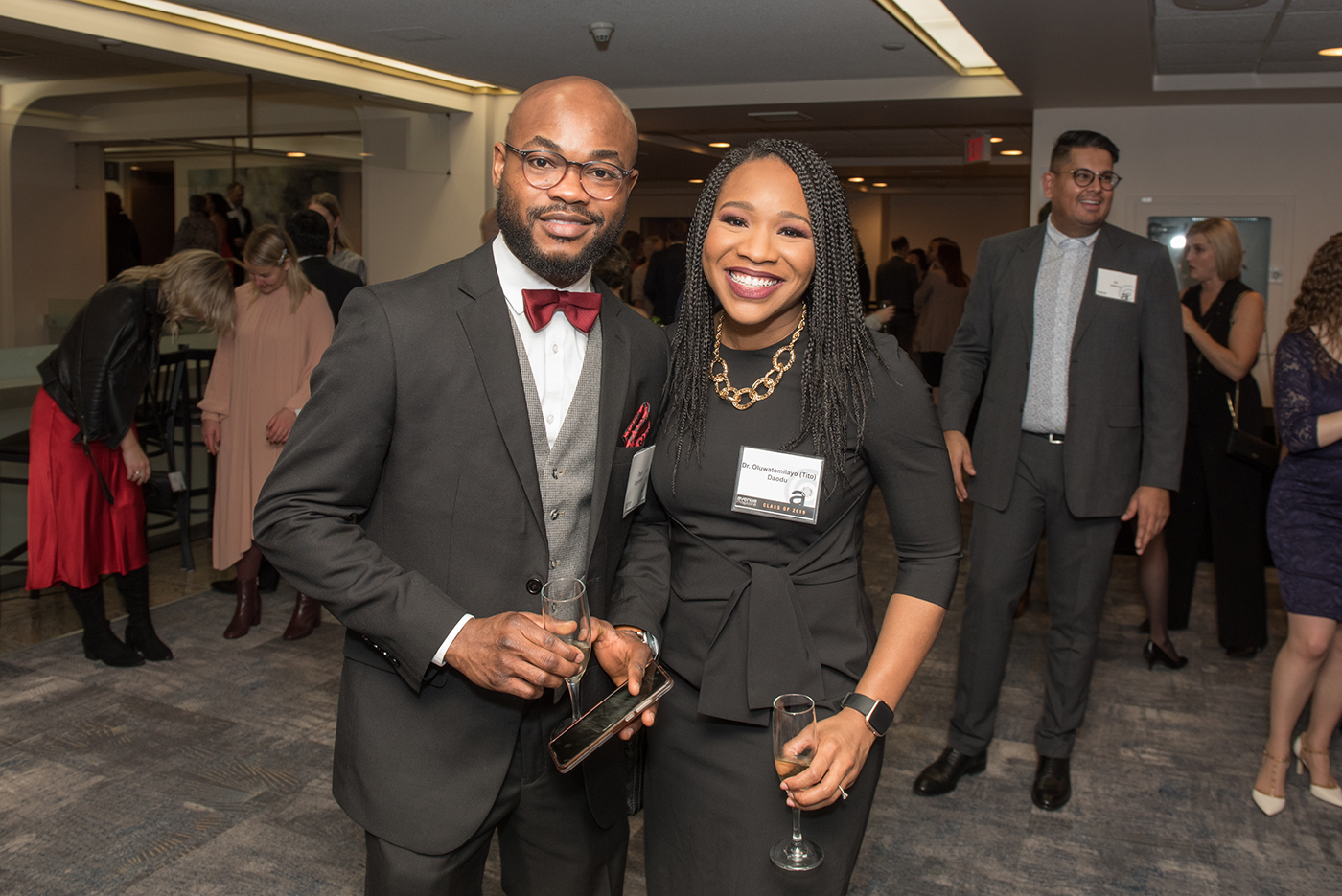 Dr. Tito Daodu with her guest at the VIP reception.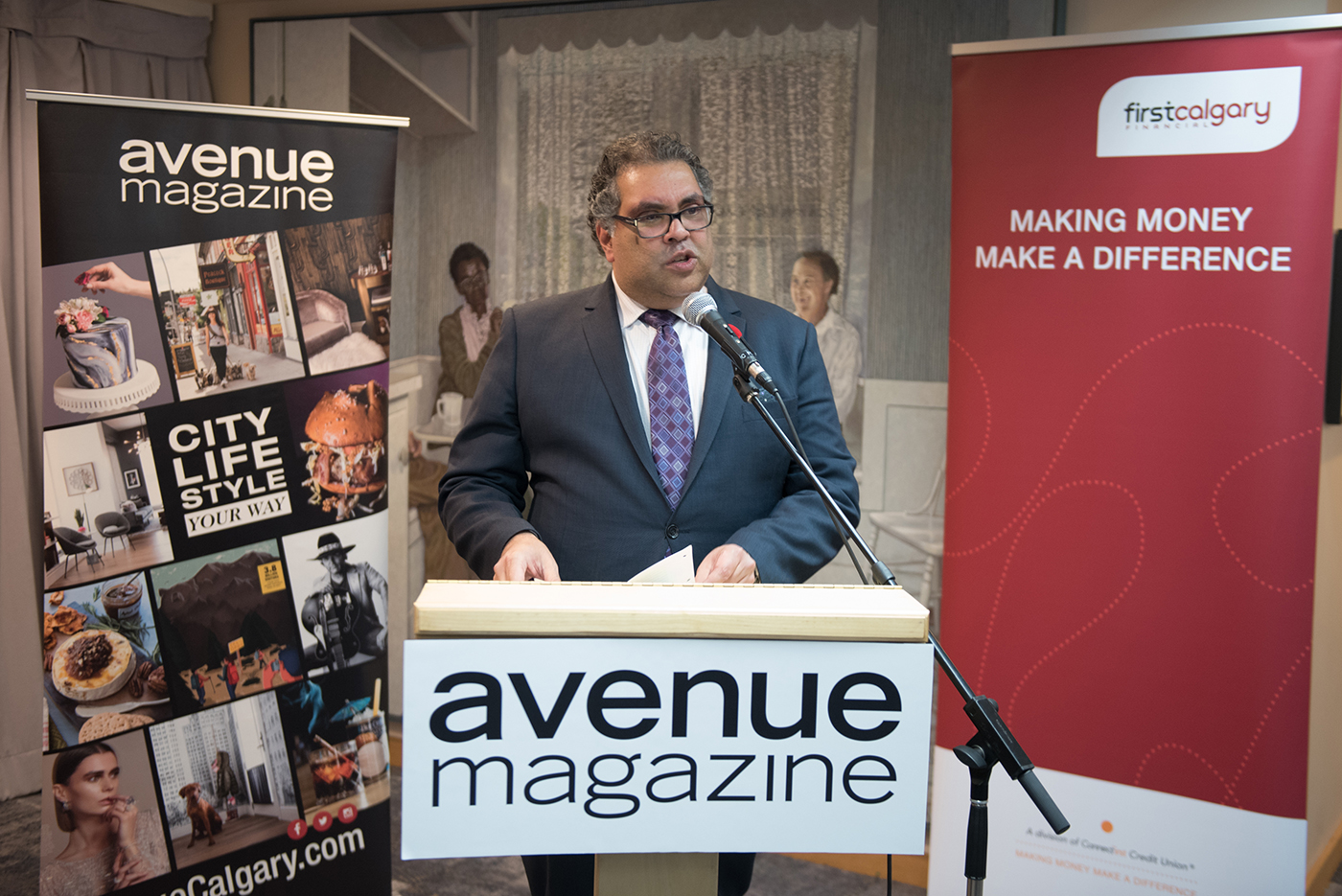 Mayor Naheed Nenshi addresses the Top 40 Under 40 Class of 2019 and other VIP reception attendees. He expressed congratulations for everyone. Mayor Nenshi is part of the Top 40 Under 40 Class of 2005.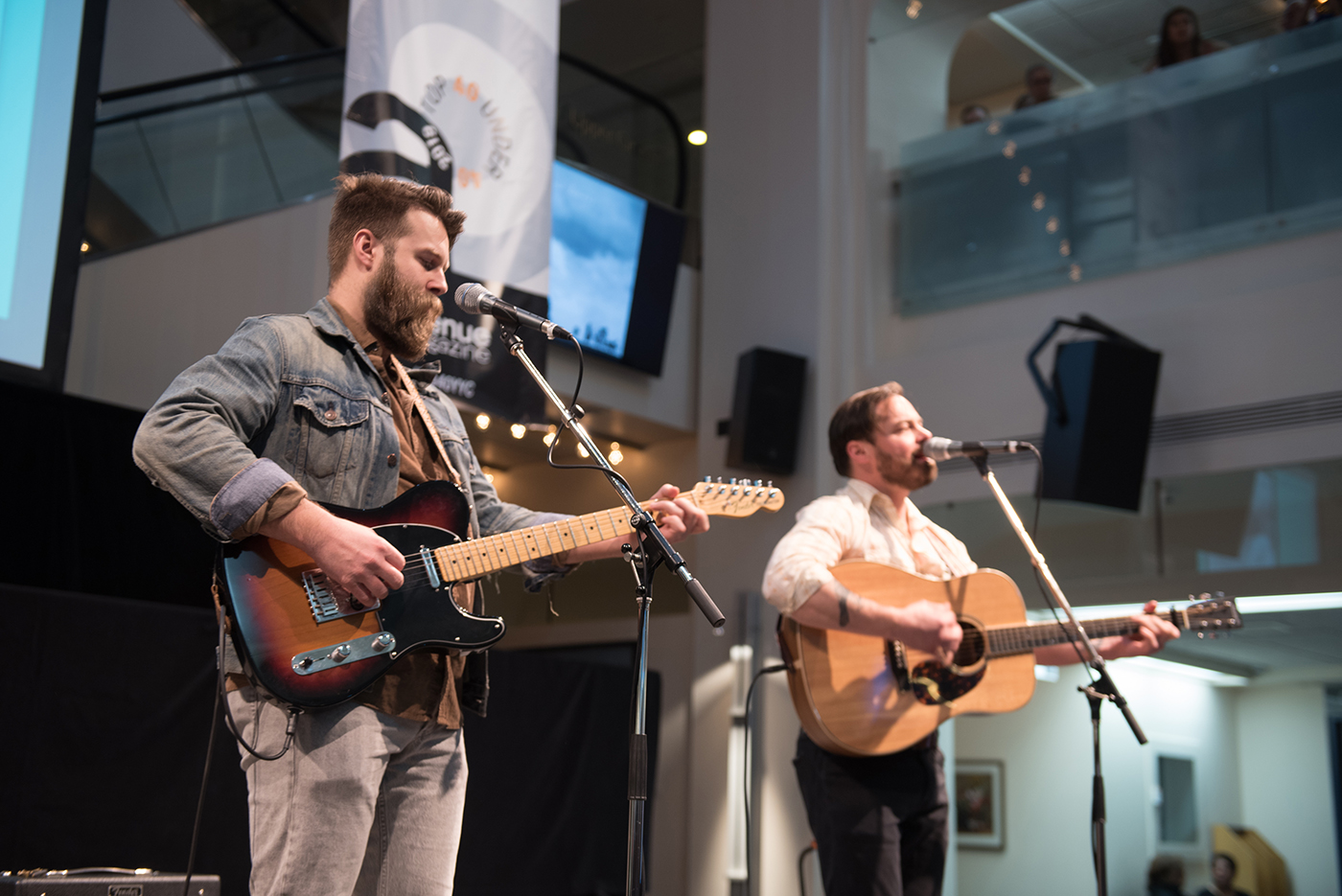 The Northern Beauties kicked-off the main event with a song at 7 p.m.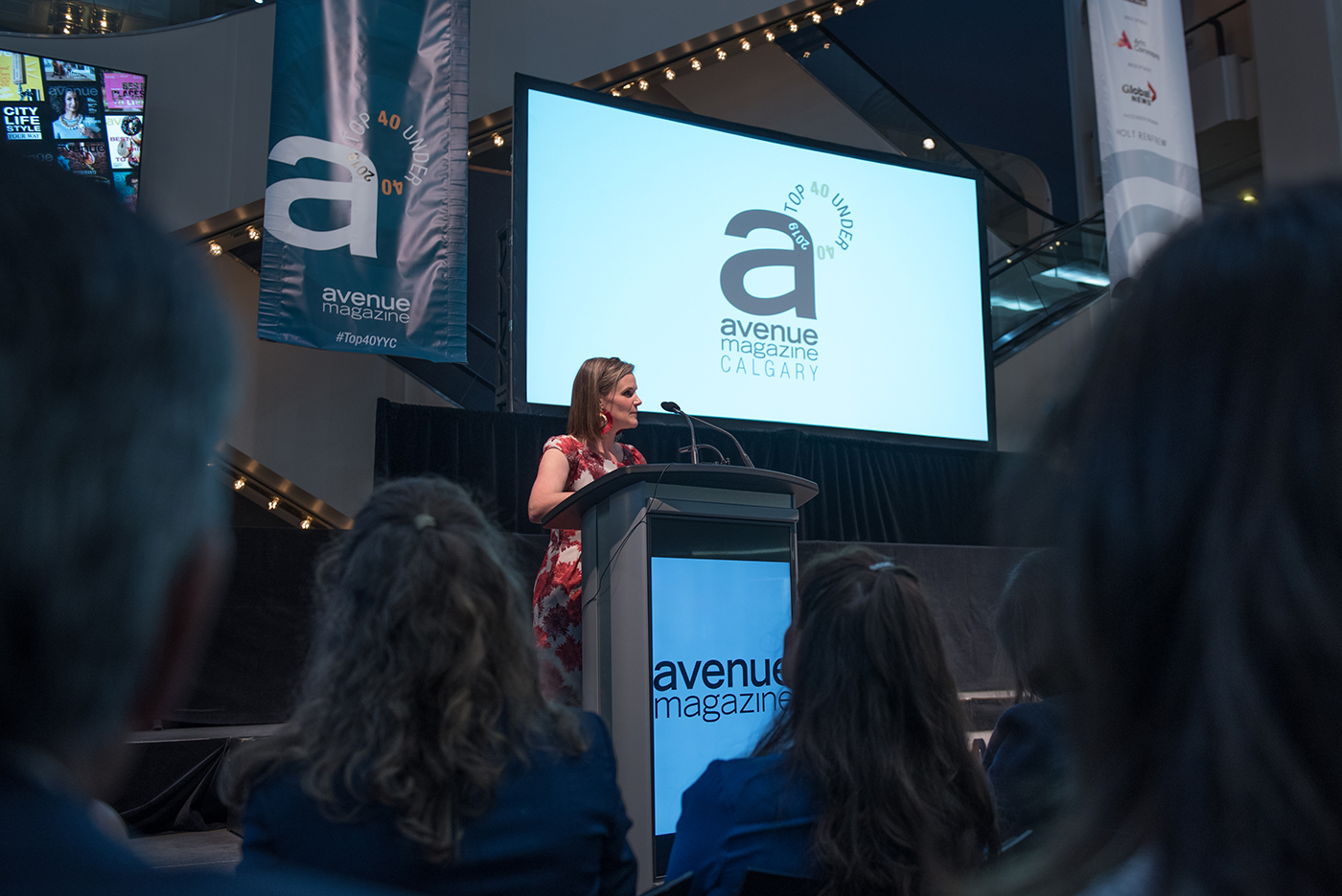 Käthe Lemon, Avenue's editor-in-chief, addressed the crowd on the ground floor level of the Jack Singer Lobby to begin announcing 2019 Top 40s. She was also accompanied by a speech from Pete Graves, President & CEO of RedPoint Media and Shelley Vandenberg, President at First Calgary Financial.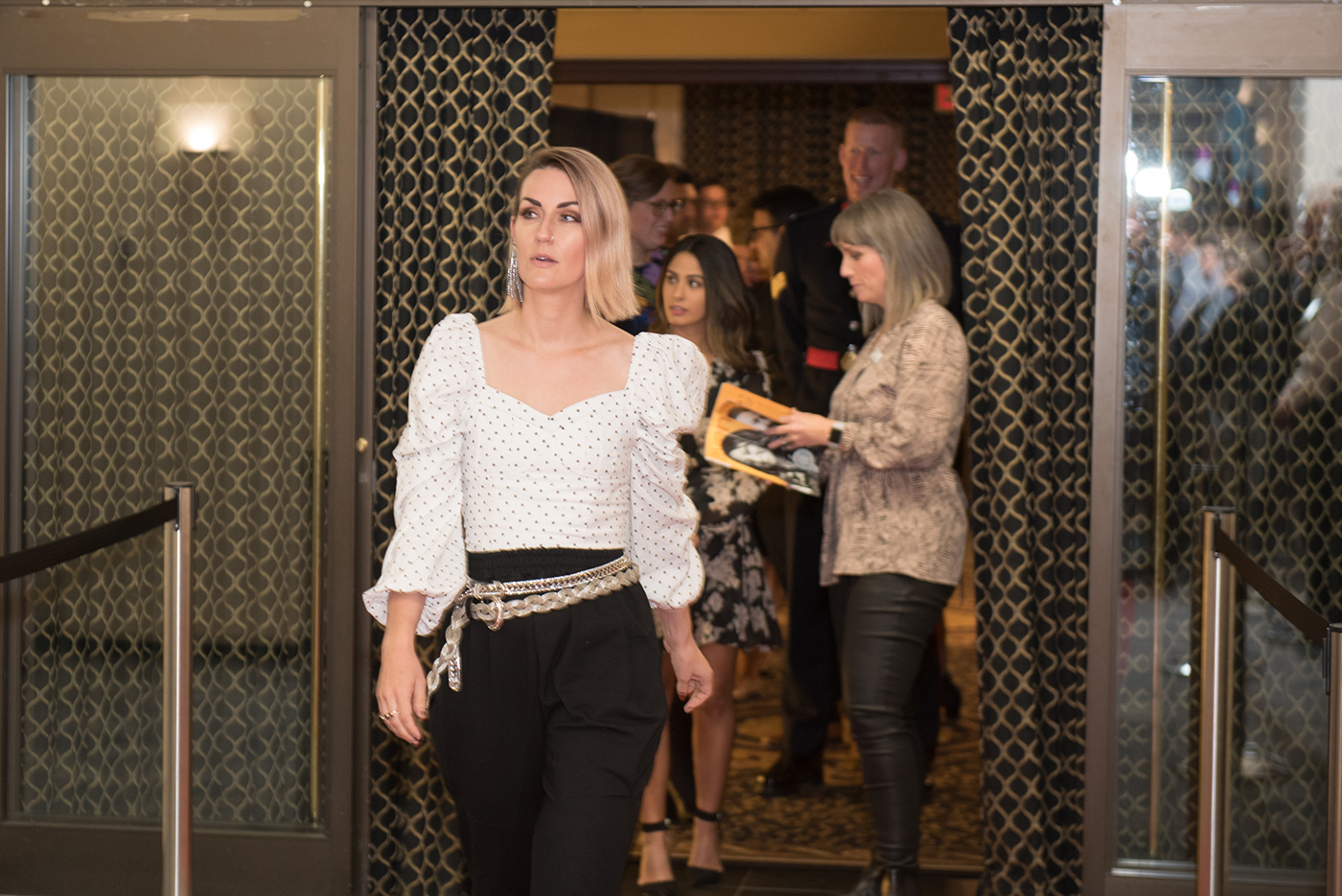 Kate Hewko walks out of the Founders Room towards the stage as 2019 Top 40 names are being announced by emcee Joel Senick from Global News.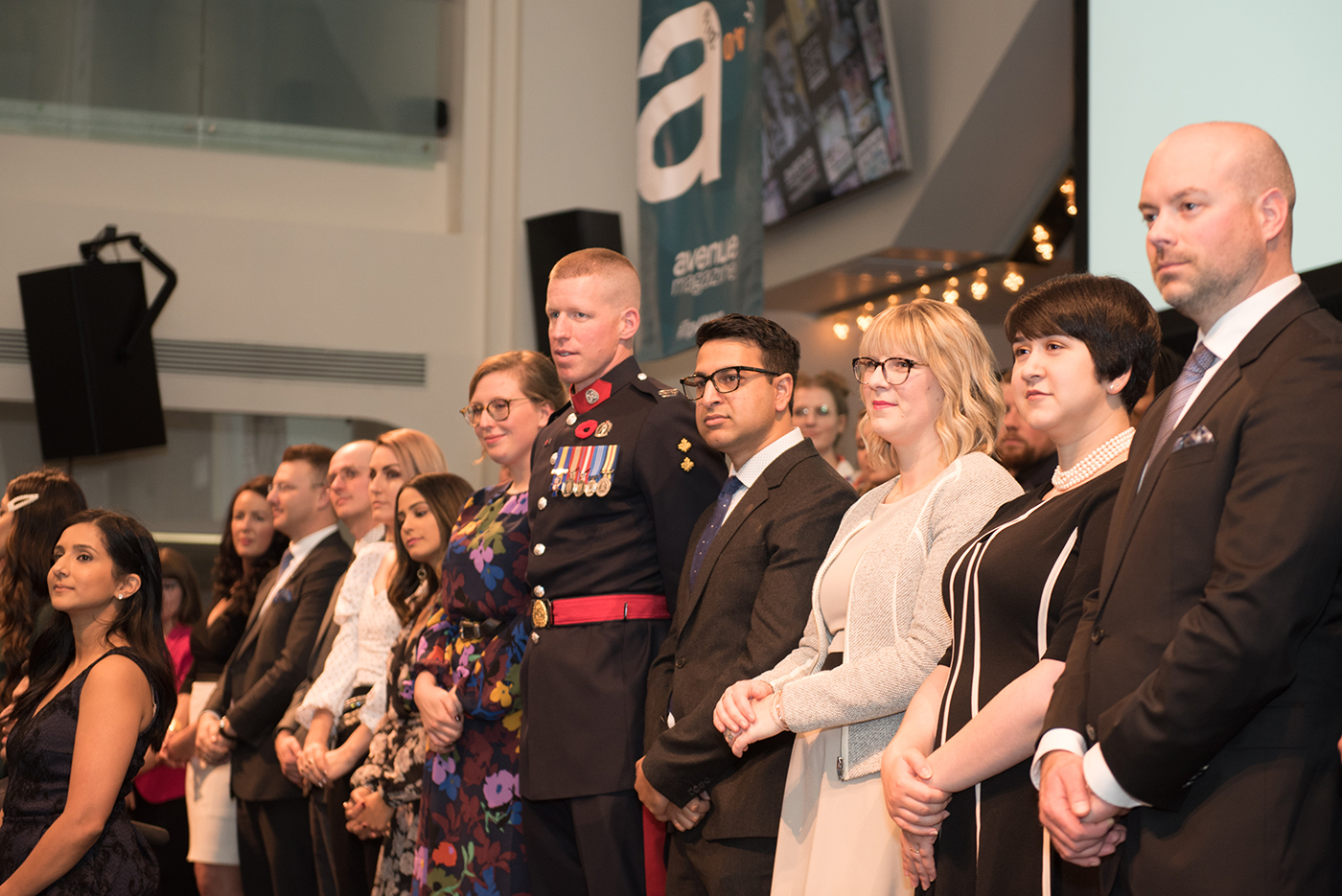 Part of the Top 40 Under 40 Class of 2019 on stage watching as the remaining Top 40s walk on stage.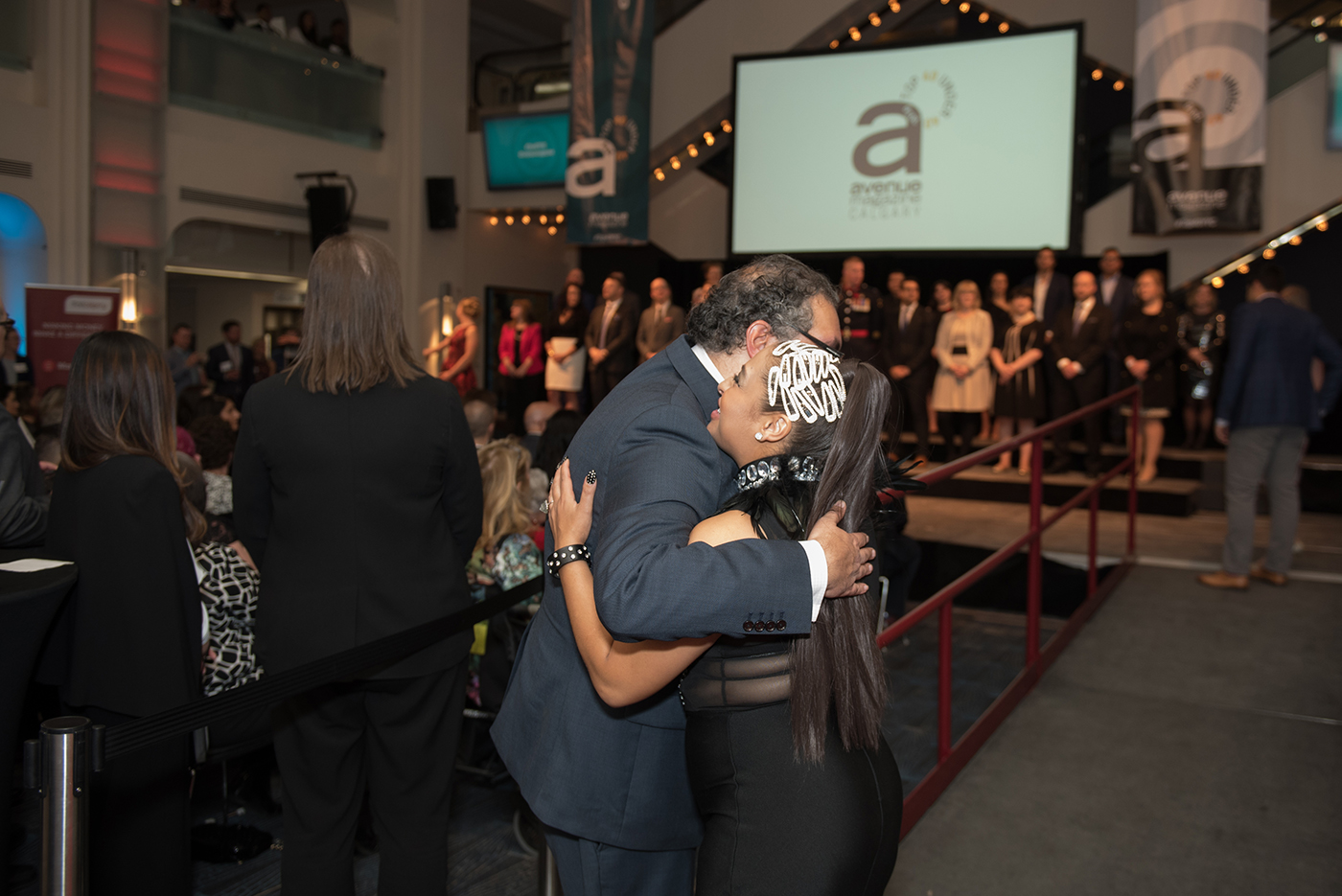 2019 Top 40 Liz Nandee embraces Mayor Nenshi before heading on stage.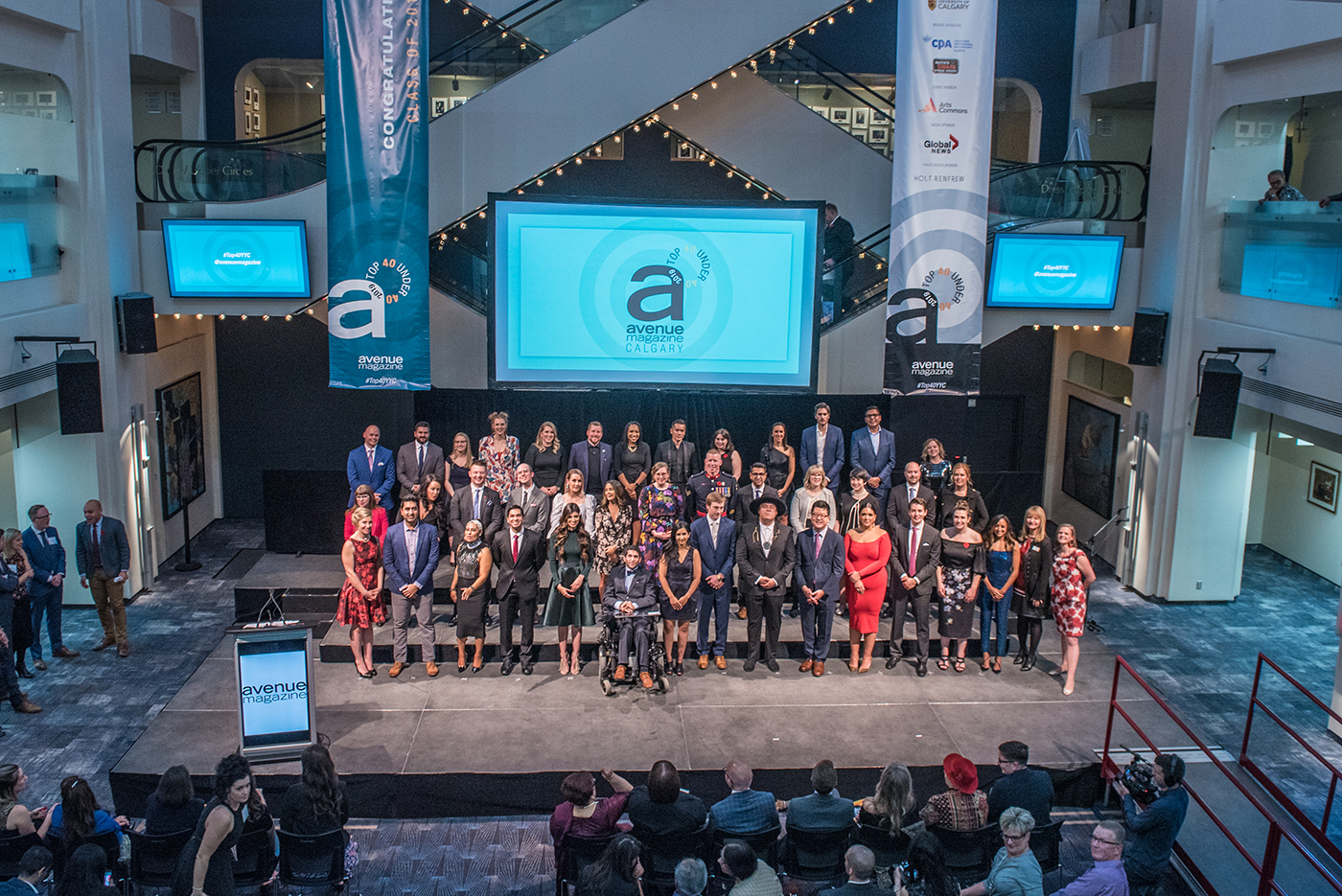 The entire Top 40 Under 40 Class of 2019 pose on stage with Avenue's editor-in-chief Käthe Lemon.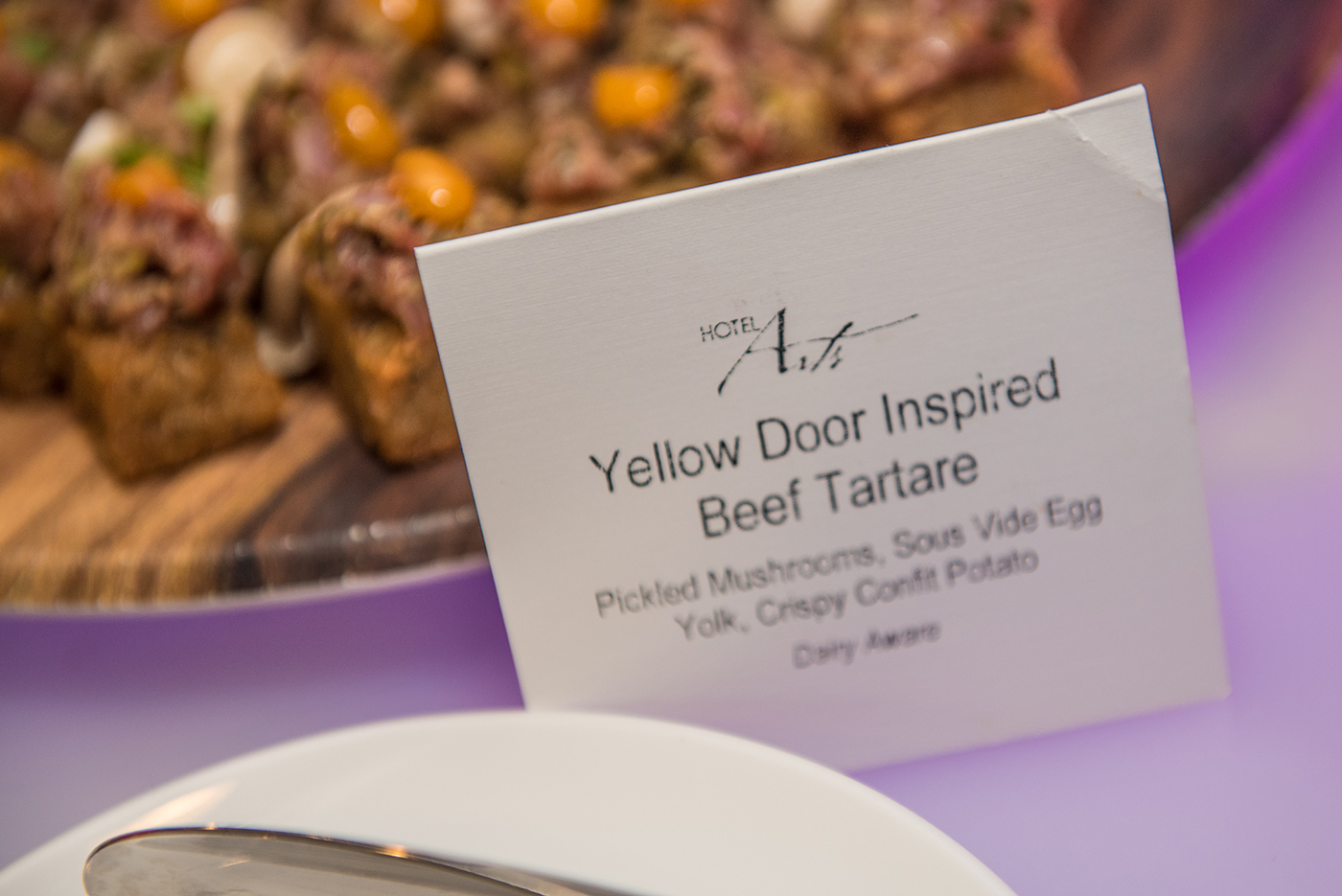 Post event, attendees were invited to enjoy delicious food catered by Hotel Arts.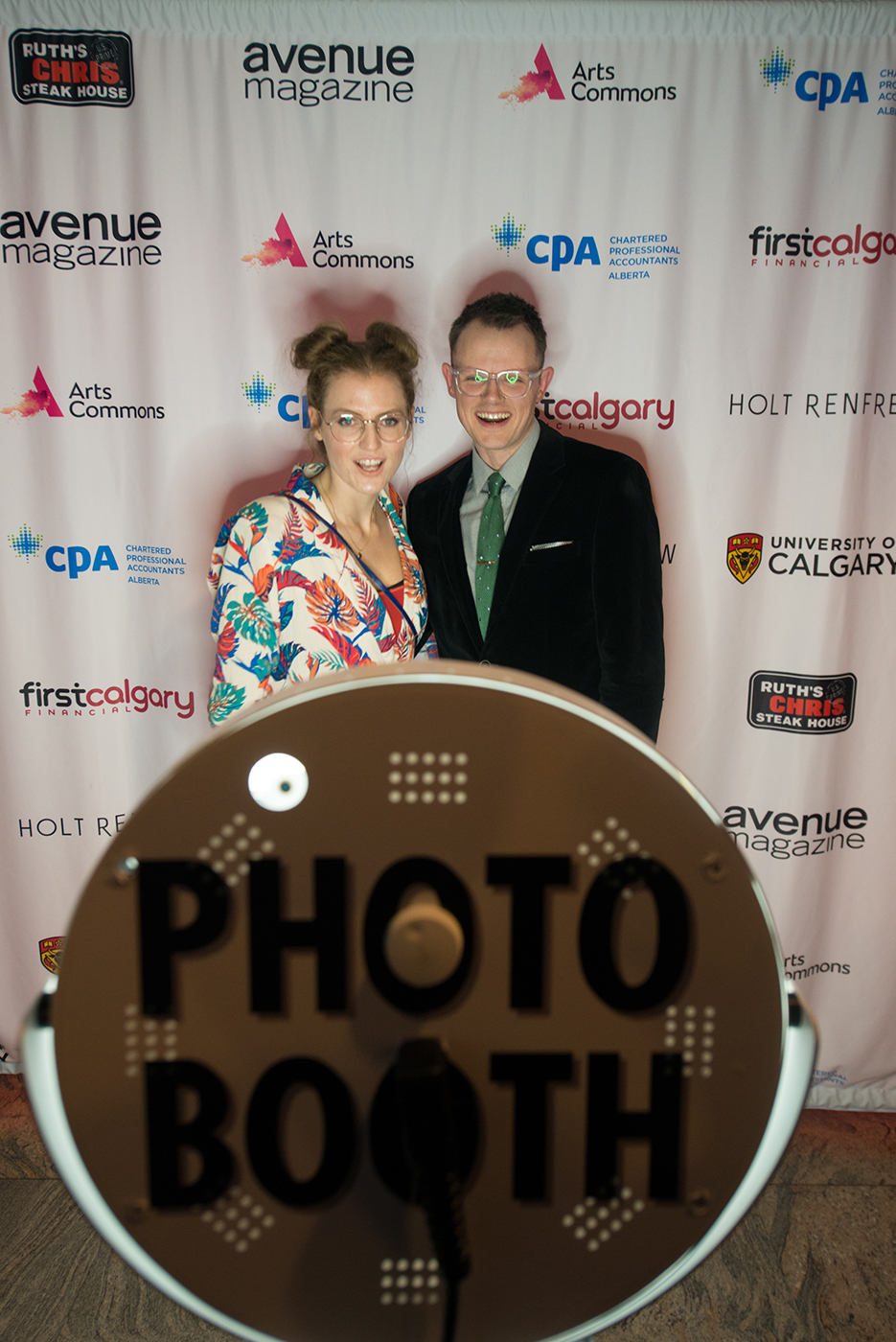 2019 Top 40 Heather Buchanan poses (above) for the photo booth sponsored by Holt Renfrew.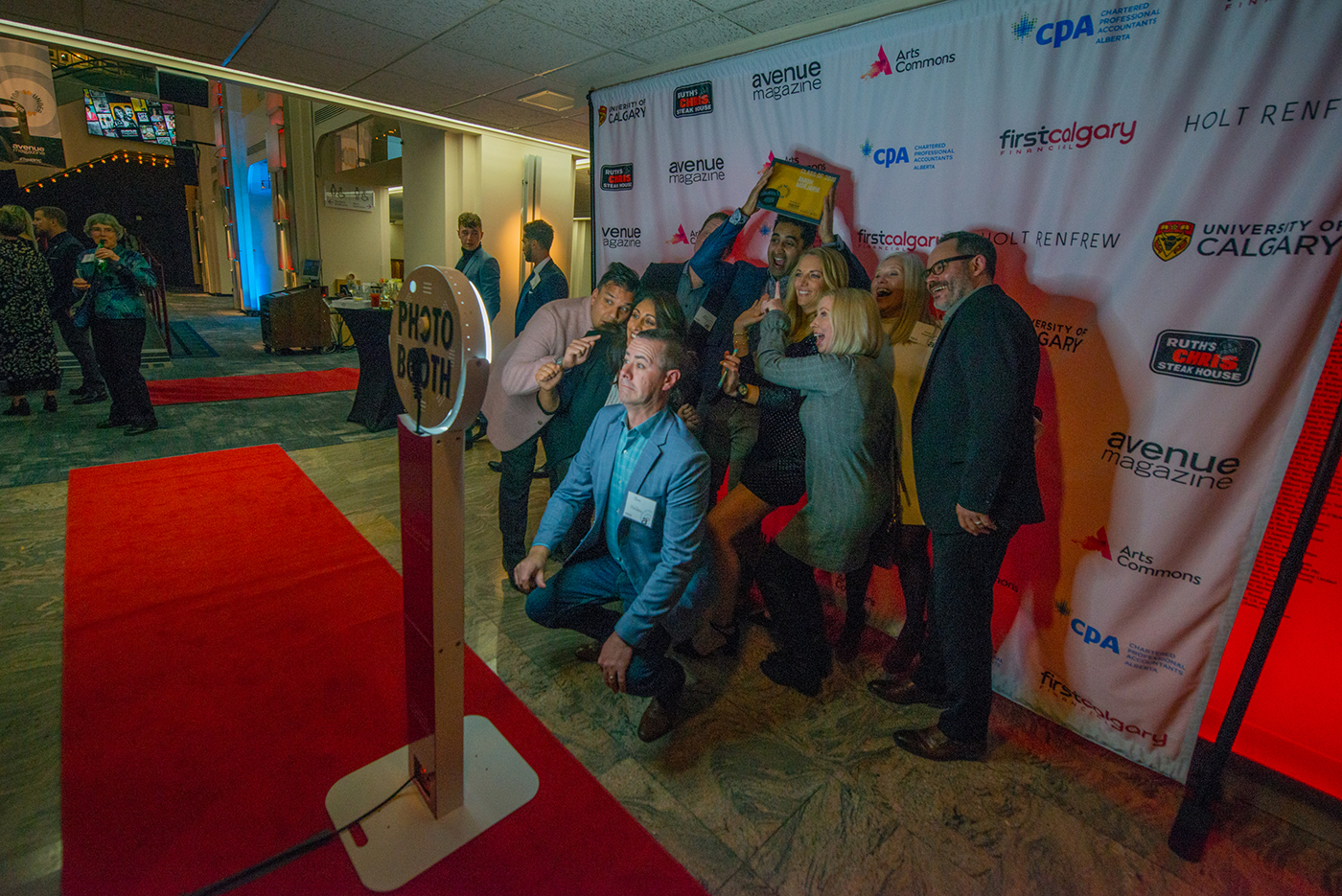 2019 Top 40 Amish Morjaria poses with his team for the photo booth.
This event was made possible with the help of our sponsors. Thank you to our platinum sponsor First Calgary Financial, gold sponsor University of Calgary, bronze sponsors CPA Alberta and Ruth's Chris Steak House, venue sponsor Arts Commons, media sponsor Global News, photo booth sponsor Holt Renfrew, dessert sponsor Hotel Arts and post-gala sponsor Cactus Club Cafe.