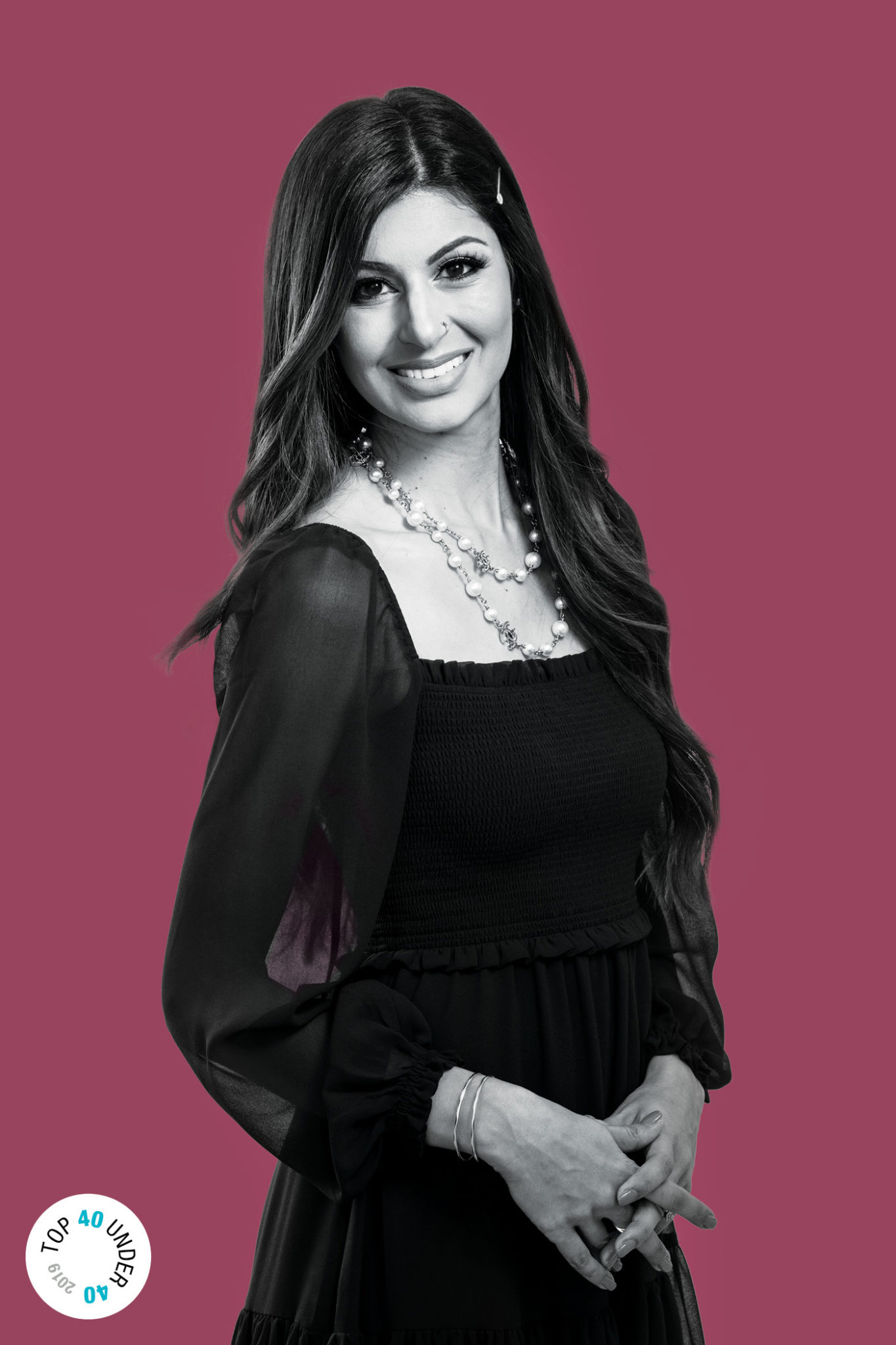 Age: 37
Job title: Medical Director and Physician, Mahogany Medical Clinic and The Village Medical; Physician Lead, South Calgary Primary Care Network; Clinical Assistant Professor, Department of Family Medicine, Cumming School of Medicine, UCalgary.
Why she's a 2019 Top 40 Under 40:
Dr. Shafeena Premji is improving women's access to health care with two family clinics focused on women's health and by advocating for quality care with the South Calgary Primary Care Network.

Dr. Shafeena Premji opened a family clinic focused on women's health to provide a place where women could find trustworthy, consistent, quality care. Within 18 months, the clinic was full, so earlier this year, Premji opened a second location.
Women's health care services are often fragmented, with patients seeing various specialists who don't talk to one another. At Premji's clinics the many different aspects of women's health are addressed by different doctors or specialists, all within the clinic. By bringing prenatal and postpartum care, breastfeeding support, contraception advice, and pelvic floor and menopause consultations all under one roof, Premji has streamlined care for women in south Calgary.
Premji and her teams at Mahogany Medical Clinic and The Village Medical focus on building rapport with their patients, establishing trust and focusing on lifelong health. Premji calls this concept creating a "medical home," and it helps patients feel confident in their doctors and the choices they make regarding their health. "They need to feel trust in their care provider to be able to completely open up and be honest about what their health needs are," she says. "They're not just another patient [coming through] our door, they're coming to a place where they are the priority."
In addition to her clinical practice, Premji works at the South Calgary Primary Care Network (SCPCN) maternity clinic once a week, delivers babies at the South Health Campus, and acts as a liaison between the SCPCN and all 12 physicians she works with to disseminate new standards of care and regulations and advocate for better standards of care for women.
Premji also has a side-gig as a certified Ash Kumar henna artist and works at weddings to decorate brides in this traditional art form. "Whether it means delivering a baby or applying henna, I feel like I was given a gift from God, and I want to be able to use that gift to serve," Premji says. "That's what drives me."