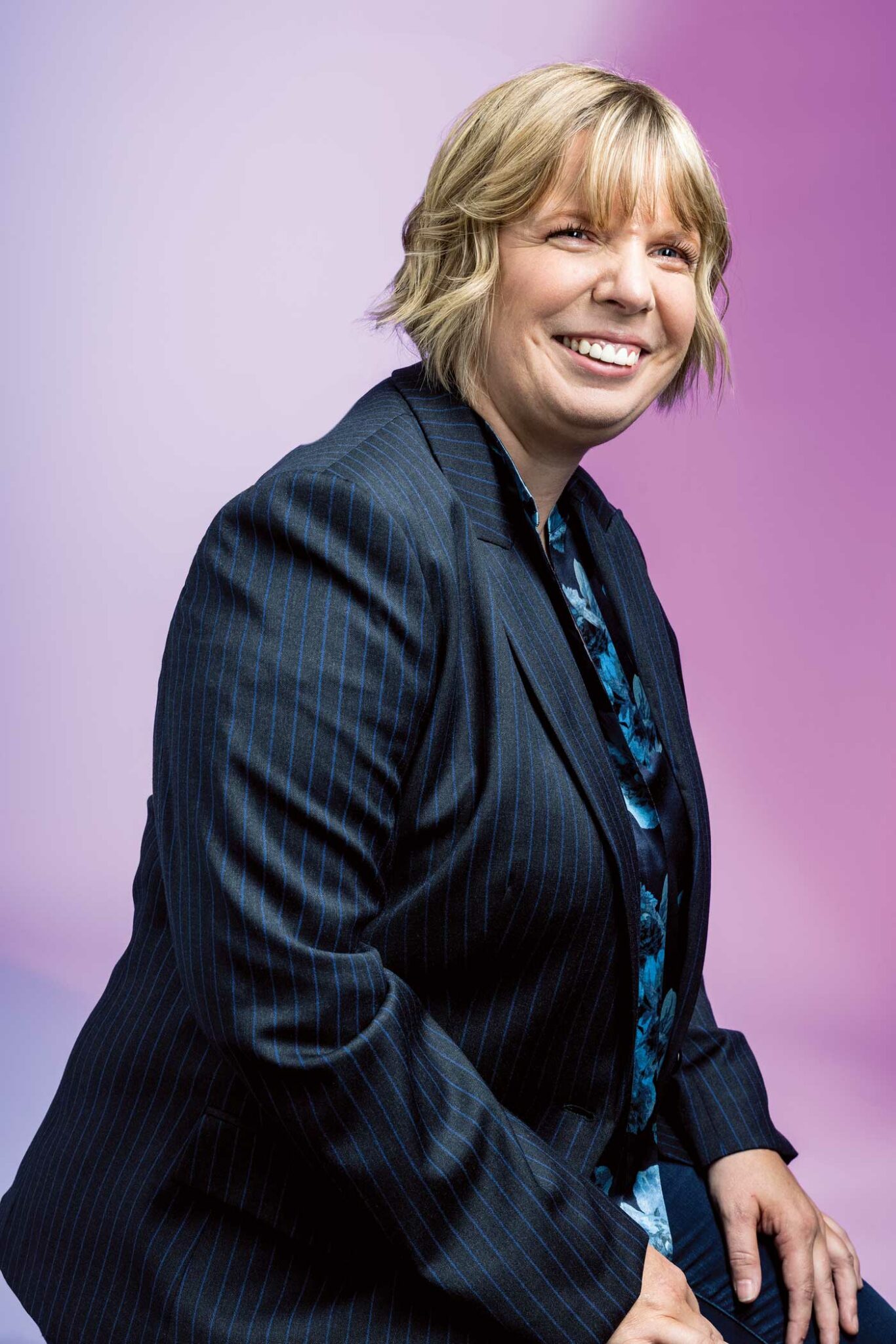 Age: 39
Job title: Founder and Principal, Level Playing Field
Why Darby Lee Young is a 2021 Top 40 Under 40: Darby Lee Young is elevating the accessibility and inclusivity of private and public spaces in Calgary and across North America.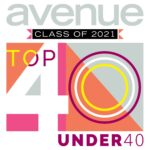 Born with cerebral palsy, Darby Lee Young walks where she can and relies on a motorized scooter for long distances. She knows firsthand that getting around the city isn't always easy for people living with disabilities.
But Young refused to accept these barriers, so, in 2015, she founded Level Playing Field, an eight-person, lived-experience consulting firm that evaluates, promotes and elevates the accessibility of new construction projects and renovations. Prior to founding her firm, Young says Calgary lacked assertive voices to improve accessibility for everyone. "Level Playing Field is here to bridge that gap and help people understand that people with disabilities are vital members of society," she says.
Level Playing Field offers educational seminars and training, reviews drawings of new builds, and does site audits on existing buildings. The team's accessibility strategists consider things such as turning radiuses within washroom stalls for people using wheelchairs, the location of electrical outlets and alternatives to stairs. They also consider those with "invisible disabilities" such as autism, who might require designated sensory rooms or quiet spaces to retreat into when feeling overstimulated.
In 2019, Level Playing Field began work on the $500 million BMO Centre expansion alongside Stantec, Populous and S2 Architecture. Other local projects include the new Victoria Park/Stampede CTrain station and Arts Commons' accessibility upgrades, which consider both back-of-house staff and performers. Beyond Calgary, Young's team consulted on the Digital Learning Centre expansion at the Canadian Museum for Human Rights, the Kivalliq Long Term Care Facility in Nunavut and Simon Fraser University.
"When it comes to built environments, it's about including everyone from the beginning," says Young. "Then, right from the start, you have a space where everybody feels warm and welcome."
Thank Yous
"I would like to thank my parents, friends, family and my LPF Team!" – Darby Lee Young
Top 40 Under 40 2021
Victoria Hodgkinson-Brechenmacher