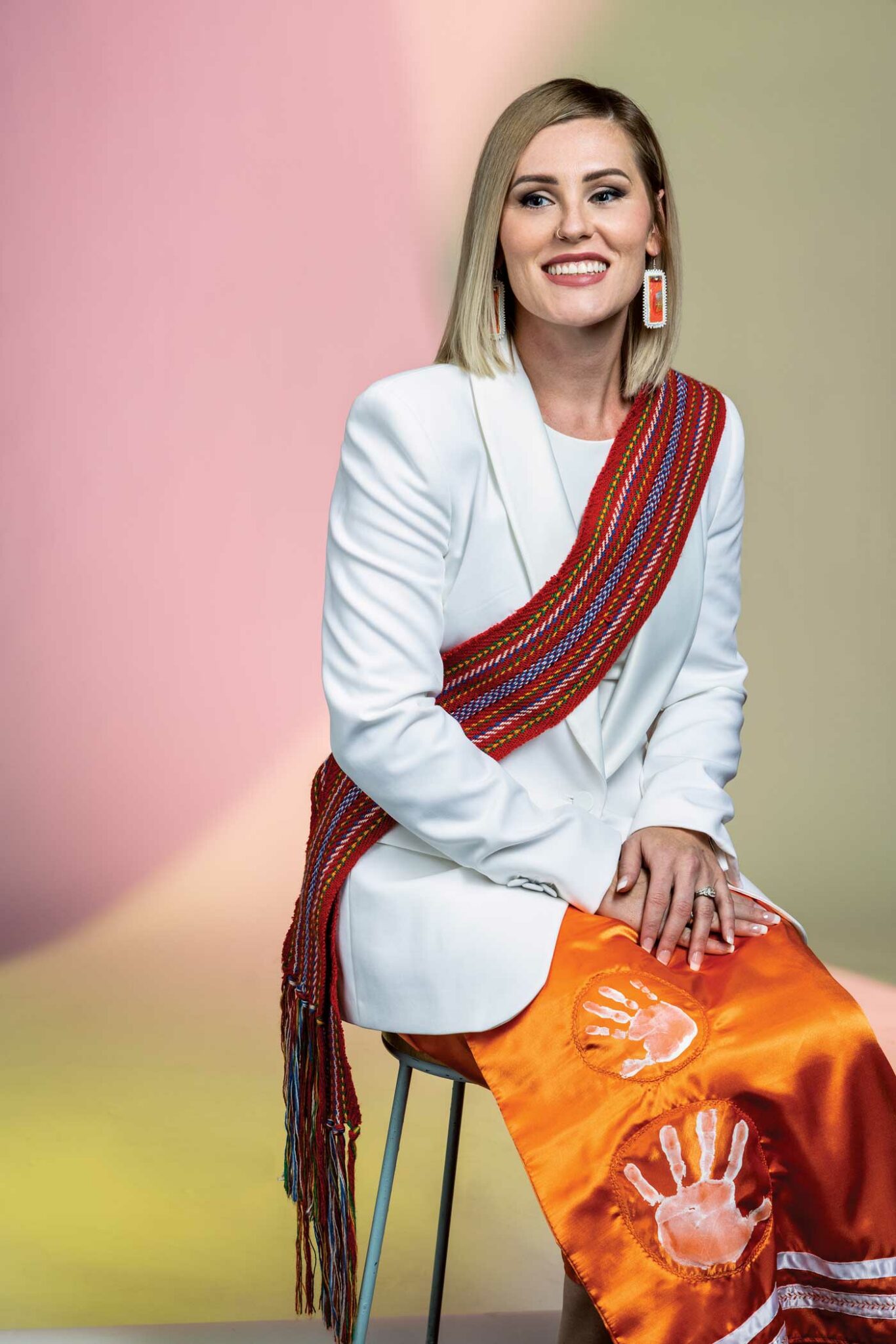 Age: 35
Job title: Manager, Iniikokaan Centre, Bow Valley College
Why Michelle Fournie is a 2021 Top 40 Under 40: Michelle Fournie helps reduce barriers in education for Indigenous post-secondary students.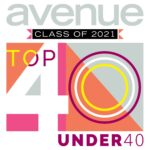 Michelle Fournie believes there are not enough Indigenous voices represented within educational institutions in Alberta. She is working to change that by creating a supportive community for Indigenous students through the Iniikokaan Centre at Bow Valley College.
Fournie, or Tátsikikkónamaan'ikkitstakiaakii (her Blackfoot name, which translates as Centre Pole Offering Woman), is a mother and auntie, a member of Métis Nation Region 3 and a second-generation immigrant from England and Ireland. Along with her work at the Iniikokaan Centre, she is a board member with the Indigenous Gathering Place Society of Calgary and a student at the University of Calgary in the Master of Education program in the topics of Poo'miikapii: Niitsitapii Approaches to Wellness; and Niitsitapiisinni: Real Peoples' Way of Life.
Education is at the forefront of actions recommended by the Truth and Reconciliation Commission to address intergenerational trauma and attempted genocide through the Indian Residential School system — a legacy Canadians must come to terms with on the journey toward reconciliation. This past summer, Fournie and another Indigenous staff member at Bow Valley College launched the Indigenous Knowledge Keepers Network, where Elders connect with students to offer prayers, ceremony, teaching and guidance. "My teachers and Elders, they have the answers to the existential questions that I think a lot of us are suffering from," Fournie says, "and I think the more that we take the time to listen, the less we'll struggle."
Every aspect of Fournie's work incorporates Indigenous traditions, like celebrating each seasonal semester to prepare students for the challenges they may face. This work contributed to 123 Indigenous students celebrating their graduation in 2020. "I think the more we learn about communites and traditional ways of connection, the more we can appropriately respect and align educational support services," Fournie says.
Thank Yous
"I would like to thank every woman who paves the way for the next. The mothers, grandmothers, great grandmothers: we carry your Spirit in us." – Michelle Fournie
Top 40 Under 40 2021
Victoria Hodgkinson-Brechenmacher