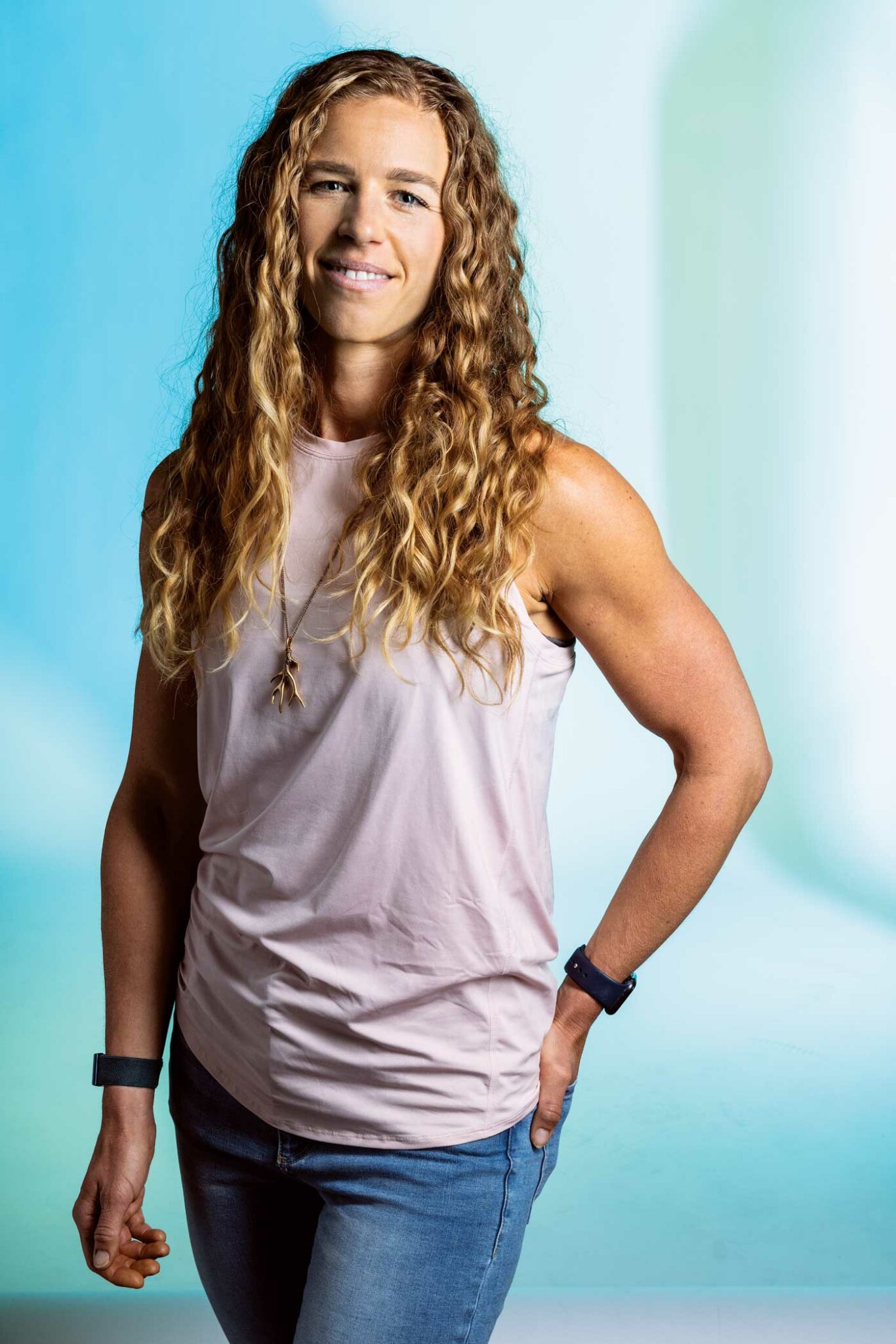 Age: 32
Job title: Executive Director, Yamnuska Wolfdog Sanctuary
Why Georgina De Caigny is a 2021 Top 40 Under 40: Georgina De Caigny rescues wolfdogs and educates 20,000 visitors annually on their conservation.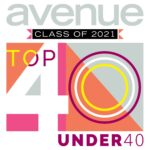 Ten years ago, 22-year-old Georgina De Caigny knew she wanted to work with animals, but she faced a fork in the road. Her first option was to attend veterinary school. The second was to start a sanctuary for wolfdogs, a passion she had discovered after adopting and falling in love with her own wolfdog, Kuna.
She chose path number two, bringing to life the Yamnuska Wolfdog Sanctuary. Located on 160-acres near Cochrane, with a stunning mountain view, Yamnuska Wolfdog Sanctuary now has nine permanent staff members and receives approximately 20,000 visitors every year — Calgarians and tourists alike — who come to learn about the 35 resident dogs and their conservation.
De Caigny credits her interest in caring for wolfdogs to the nearby Stoney Nakoda Nation. For centuries, Indigenous people built relationships with wolves and cared for them. That sense of respect and connection is a key element when caring for wolfdogs and it's something that De Caigny wants to reflect at Yamnuska.
Wolfdogs are classified as low, medium or high "content" (a term describing how much of their DNA is wolf). Many people who purchase or adopt wolfdogs aren't prepared for how much time, space and energy wolfdogs need, and many of these dogs are ultimately abandoned. The lucky ones end up with De Caigny and her team.
In October 2020, the sanctuary rescued 10 wolfdogs that became part of Yamnuska's permanent family. Though educating thousands of individuals every year is fulfilling for De Caigny, she says providing a home for the wolfdogs is the most rewarding part of what she does.
"My absolute favourite thing that I get to experience here is when we release wolfdogs into their new massive enclosures, being able to witness those first few moments where it's like a whole new world for them," she says.
Thank Yous
"I would like to thank my family and friends for believing in my dream. Without their support I don't think I would have been brave enough to put all my efforts into following my passion and creating the Sanctuary." – Georgina De Caigny
Top 40 Under 40 2021
Victoria Hodgkinson-Brechenmacher