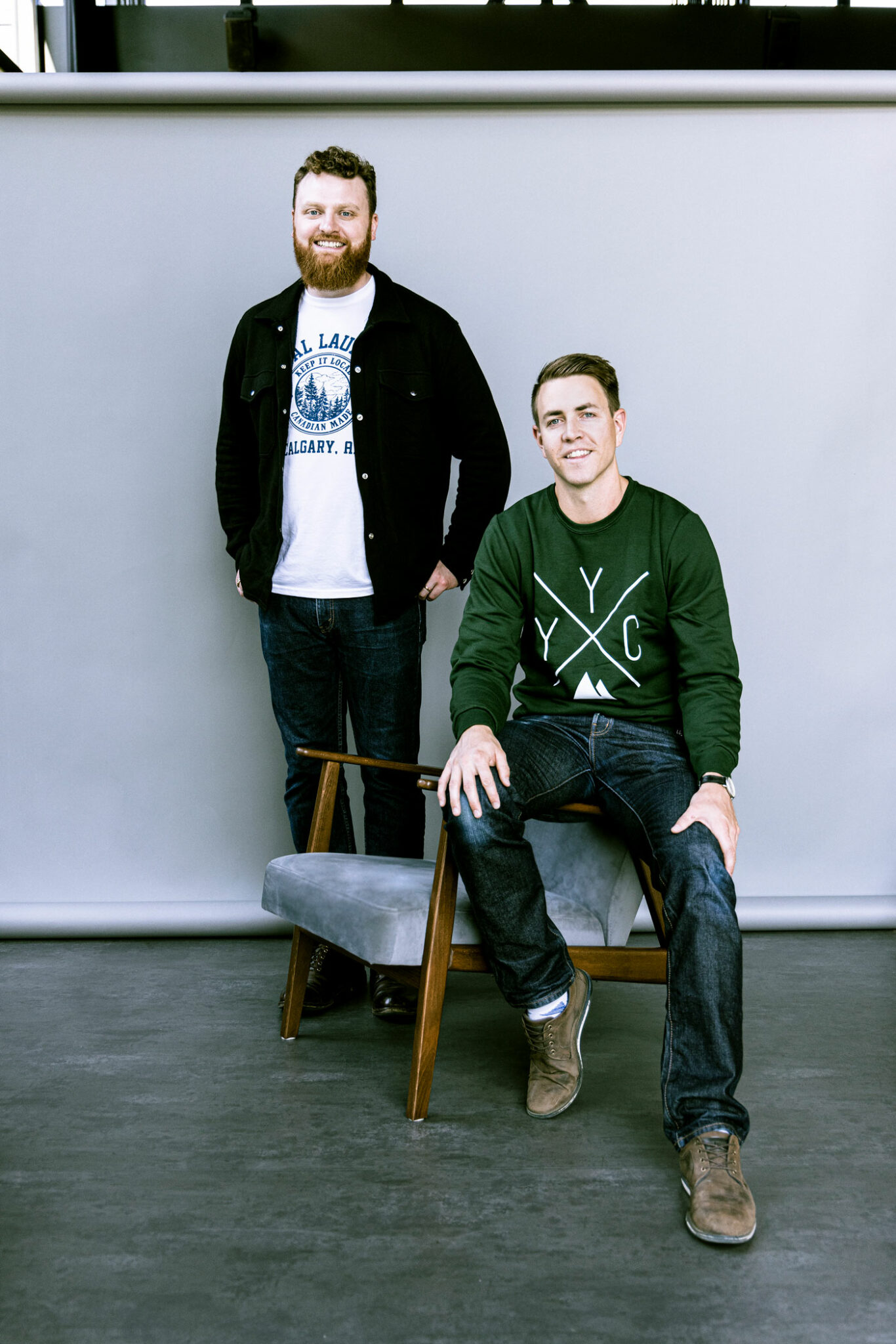 Age: 32 | 32
Job title: Co-founder and CEO (Curran); Co-founder and COO (Paisley), Local Laundry
Why they are 2022 Top 40 Under 40s: Connor Curran and Dustin Paisley's sustainable clothing company aims to donate $1 million to community organizations by 2030.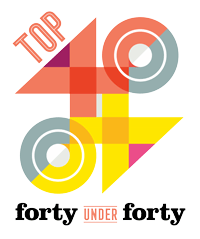 Local Laundry started out in 2015 with $100 and a Google search of "how to make a T-shirt company." It has gone on to earn $1 million in annual revenues. But, for co-founders Connor Curran and Dustin Paisley, success is more than money; rather, it's about creating a purposeful product that supports the community.
As of 2020, less than five per cent of all clothing purchased in Canada is made in Canada. Curran and Paisley seek to change that by working exclusively with domestic manufacturers and designers with high standards and regulations. That way, every penny goes back into the local economy and environmental impact is greatly reduced.
Paisley says that, due to their effective branding, Local Laundry is often mistaken for a "big business." Don't be fooled: with just three full-time employees, Local Laundry is small, but mighty. Along with their dedication to local production, Curran and Paisley aim to donate $1 million to local charities and community startups by 2030 through Local Laundry and personal initiatives. They have already contributed more than $175,000, with Curran recently raising $9,000 for Pacekids, an organization that supports children with special needs.
Beyond Local Laundry, Paisley helped launch the Trico Changemakers Studio at Mount Royal University and Curran serves on the Calgary Chamber of Commerce, as well as several other boards. Together, they spearheaded a local meetup event to help foster community and connection among Calgary's small-business community.
"There's no other clothing company in Canada that is our size doing as much as we are doing for the community," Paisley says.
"We're not millionaires driving fancy cars, but we built something out of nothing and turned it into a living," says Curran. "At the end of the day, it's about the legacy we're leaving behind."
Thank Yous
Connor Curran: "My wife Erin Curran, my parents Anne and Gerard Curran, my business partner Dustin Paisley, my team member Kathleen Smiley, and friends and extended family who have supported us along the way."
Dustin Paisley: "My wife for being my biggest supporter and cheerleader, my business partner for going on this journey with me, my parents for providing me with opportunities, and my daughters for inspiring me to be better, and do better for them."
Top 40 Under 40 2022
Connor Curran & Dustin Paisley