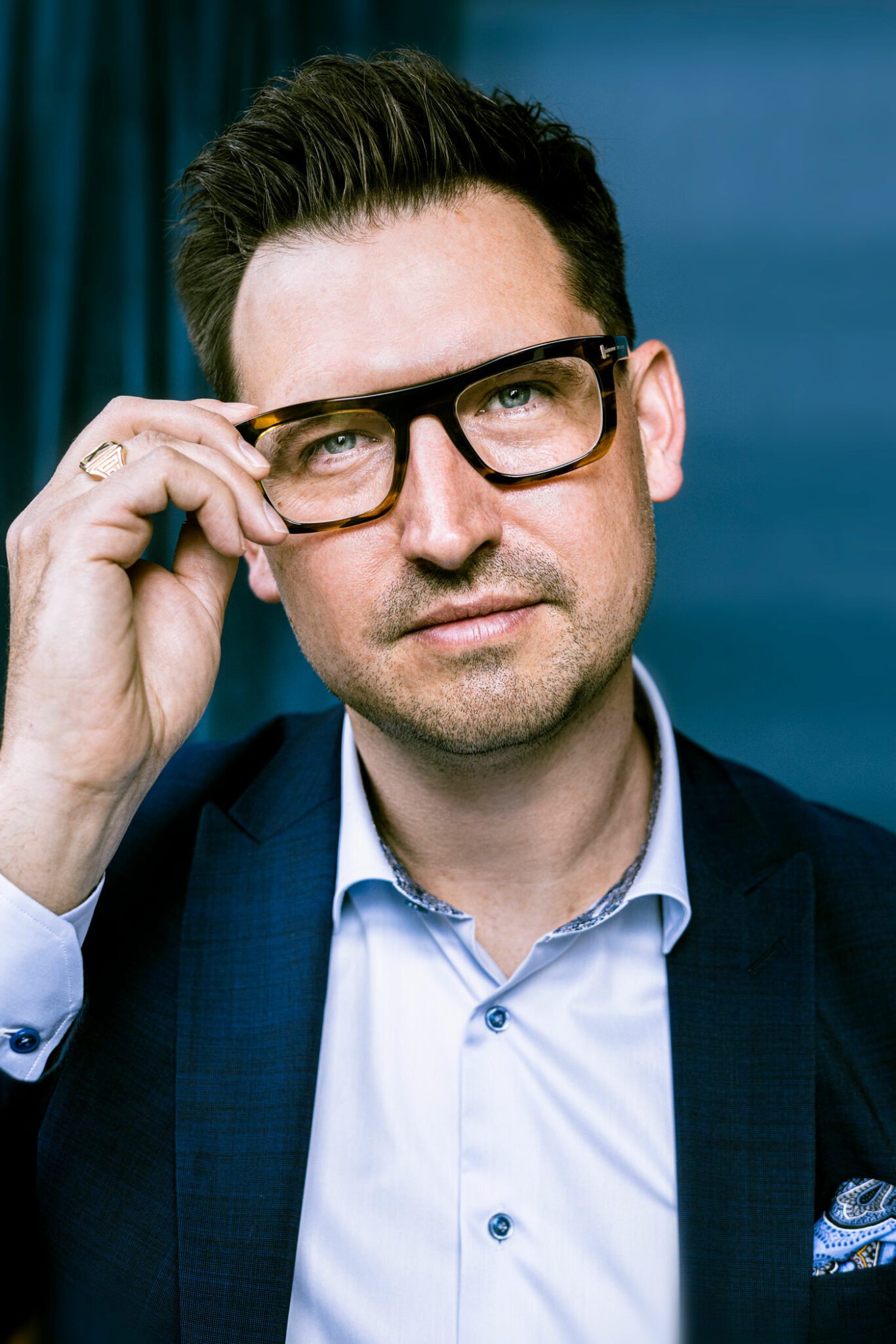 Age: 39
Job title: CEO, Contemporary Calgary
Why he's a 2022 Top 40 Under 40: David Leinster helped transform an iconic Calgary landmark into a place where everyone can enjoy the wonders of contemporary art.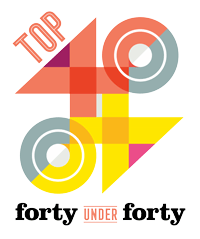 David Leinster's grandmother instilled in him an appreciation for the visual arts and the value of living a creative life. As CEO of Contemporary Calgary, Leinster combines his Nana's teachings with his experience in the world of branding and advertising to run one of the city's premier arts facilities.
Leinster utilizes his business and marketing skills in overseeing almost every aspect of the gallery. He admits leaving corporate life — he was previously manager, enterprise brand and creative services at Enbridge — to work in the arts was a big risk. "I remember being really intrigued and excited and also absolutely terrified … I felt like that discomfort was something that needed to be leaned into," he says.
His history with the gallery extends to its formative years: an Enbridge colleague, who was Chair of the Institute of Modern and Contemporary Art, was galvanizing support from other arts organizations and individuals to create a joint response to the City's Expression of Interest process for the former Centennial Planetarium building. Leinster volunteered to be the project manager for the submission, which was ultimately successful. In 2018, Contemporary Calgary reached an agreement with the City to lease the building and opened officially in January 2020.
Contemporary Calgary has since hosted shows by international art stars like Yoko Ono and Omar Ba, building an audience of more than 2,000 annual membership holders. Leinster has been a fundraising machine, securing a $30-million commitment from the federal government and drumming up private money through the annual LOOK Gala, one of the hottest social tickets in town.
"This building has always served the people of Calgary as a place they go to be inspired," he says. "I feel like we've given something that was lost back to the city."
Thank Yous
"My wife Colleen and my incredible children: Redmond, Quinn, Jude and Matilda!"
Top 40 Under 40 2022
Connor Curran & Dustin Paisley