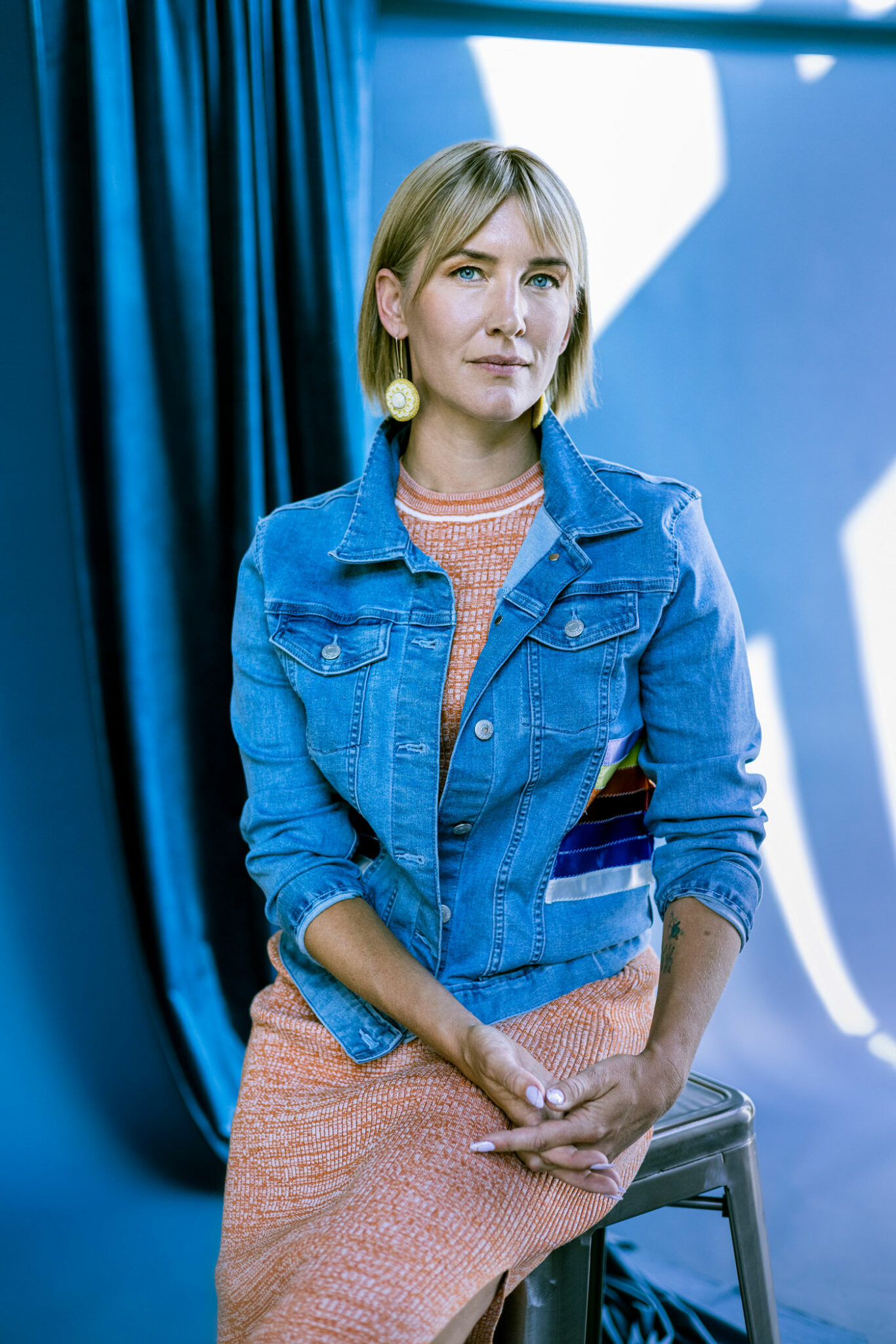 Age: 39
Job title: Indigenous Education and Organizational Consultant; Founder, The Moss Bag Project
Why she's a 2022 Top 40 Under 40: Jessie Fiddler-Kiss founded a non-profit organization to support Indigenous mothers and Two-Spirit parents with health and healing.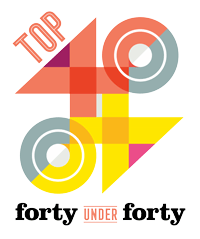 Through strong ties to her Métis lineage, Jessie Fiddler-Kiss has long felt the call to serve her community. "I know where my family comes from and what they've been through," she says. "To be in a space to give back feels right. It feels necessary."
This outlook informs The Moss Bag Project (TMBP), a non-profit organization Fiddler-Kiss founded in 2014. TMBP provides support for Indigenous mothers and Two-Spirit parents by focusing on community love, reciprocity, birthing and child-rearing education; and the creation of moss bags (waspisonak in Cree), a way of physically wrapping up babies and sharing teachings.
The idea to start TMBP solidified when her own father passed away around the time Fiddler-Kiss welcomed her second baby. "All of these aunties came out to support me [after my dad's death], and they gave me a moss bag," she says. "I just remember thinking that all Indigenous parents and aunties should have this … a safe space to focus on loving their children and healing."
Fiddler-Kiss says her work balances two paradigms that don't always align. "[With TMBP], we're trying to centre Indigenous teachings while decolonizing charity and community work," she says. "We don't always check the right boxes according to colonial systems of approval, which means funding organizations don't always recognize the work that we do."
Despite this challenge, TMBP continues to raise money for scholarships (five have been awarded to Indigenous parents to date); make, sell and gift hundreds of moss bags to Indigenous families; and share moss bag teachings in order to reclaim traditional parenting skills. "Birth is a beautiful place to begin healing," says Fiddler-Kiss. "There's a postpartum openness, so, if you provide support at that time, it can have a great effect on healing communities."
Thank Yous
"My parents, my brother, my grandparents, my nieces, my husband and my children for all the unconditional love; and to the Moss Bag Project Aunties, to Elise, and to the network of women and ancestors that has held me in this lifetime, kinanaskomatin."
Top 40 Under 40 2022
Connor Curran & Dustin Paisley