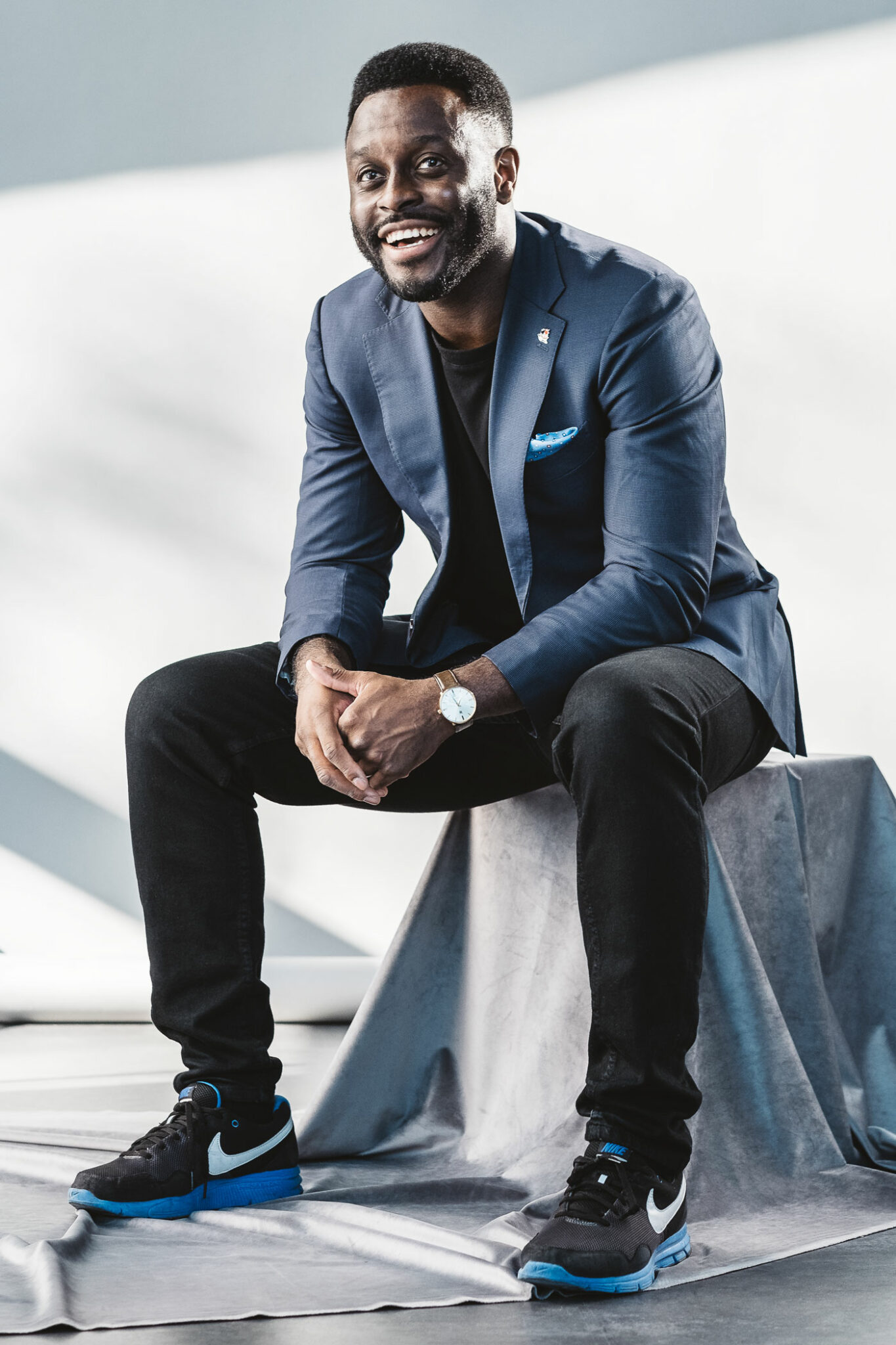 Age: 34
Job title: Manager, Brand Marketing, Sponsorship and Brand Strategy, RBC
Why he's a 2022 Top 40 Under 40: Twice crowned Canada's fastest man, Sam Effah has gone on to represent our country on the global stage as co-chef de mission of the 2022 Commonwealth Games.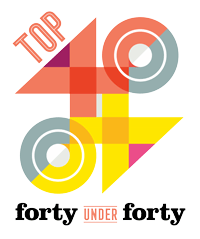 Sam Effah's dad used to say that if success was easy then everybody would do it. "He always talked about the hard work it took to get there," Effah says.
The born-and-bred Calgarian took that advice to heart in his athletic career and later, as a marketing professional and volunteer. Able to cross the 100-metre finish line in 10.06 seconds on his better days, and competing against the likes of the legendary Usain Bolt, Effah proudly represented Canada at three World Athletics Championships, two Commonwealth Games and, in 2021, was inducted into the Canada West Hall of Fame. He also gained nationwide celebrity in 2019 competing on The Amazing Race Canada, coming in second place.
When he speaks to youth in his work with Right to Play and Classroom Champions, though, Effah often highlights the lows, like the race in 2014 where a broken starting block resulted in major labral tears in both hips and surgery on the left. "Success isn't just about making it to the finish line," he says. "It's also being able to rise from an unfavourable situation, to be resilient."
Effah has gone from representing Canada on the track to representing Canada as Co-Chef de Mission of the 2022 Commonwealth Games, held this past summer. He also helps identify future Olympians through the RBC Training Ground program, which provides resources to help promising contenders reach their podium dreams. He continues to hone his skills as a public speaker for people of all ages on topics such as his personal experiences as an African living in Canada.
Whatever he's doing, the sage advice of his father — a proud Canadian citizen originally from Ghana and Effah's first, best coach — is always there. "Winning is more than just winning," he says. "It's about using your platform to create tangible, positive change in your community."
Thank Yous
"My wife, my mom, God."
Top 40 Under 40 2022
Connor Curran & Dustin Paisley