Age: 39
Job title: Assistant Professor of Cell Biology and Anatomy, University of Calgary; and NYSCF – Robertson Investigator
Why she's a 2022 Top 40 Under 40: Jiami Guo's research into the role of cilia in brain development has earned international acclaim from the New York Stem Cell Foundation.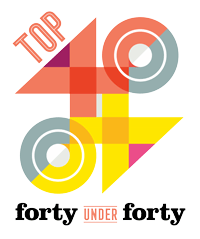 Rebel probably isn't the description you'd expect for an accomplished cell biologist. But it's fitting for Jiami Guo. "I don't like to be told what to do," she says.
This scientist with a specialty in cilia — tiny antennae-like structures in most cells — was a self-described "mediocre student" throughout her high school and university degrees in China. She struggled to get a scholarship to study in North America, but lucked out when another student passed up a spot at Ohio's Kent State University.
Guo went on to complete her PhD at Kent State. She didn't have a single publication during that time, but an advisor in North Carolina took her on as a post-doctoral fellow — a move that changed her life.
Guo has always been inspired by her father, a writer in China. He encouraged her to remain an independent thinker. "I'm very curious. I want to constantly explore the unknown things," she says.
That's how she ended up in an emerging field: Cilia used to be considered evolutionary remnants of little significance, but, in the last decade, scientists learned that mutations in cilia-related genes lead to serious disorders. Guo, who moved to Calgary four years ago, discovered that cilia instruct the development and connection of networks in the brain, suggesting that cilia play a role in neurological disorders.
Her work has attracted more than $3.5 million in grants, and, in 2020, she was the first person in Canada to receive the New York Stem Cell Foundation's prestigious Robertson Neuroscience Investigator Award, a program that identifies and supports promising early career scientists whose cutting-edge research shows potential for treatments and cures. Guo has now co-authored 12 publications in major journals, including four that significantly advanced understanding of cilia.
"For things that I love, I pour 100 per cent of myself into it," she says.
Thank Yous
"My families."
Top 40 Under 40 2022
Connor Curran & Dustin Paisley