Age: 30
Job title: Community Leader and Equity Advocate
Why she's a 2023 Top 40 Under 40: She's creating a more inclusive city through her advocacy for the 2SLGBTQIA+ communities.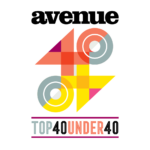 Raised in rural Alberta, Anna Murphy faced many challenges as she affirmed her identity as a transgender woman and eventually felt compelled to leave the province. However, in 2014, while passing through Calgary, she saw the city in a new light. "YYC became more than the gateway to the majestic Canadian Rockies, it was the crossroads of opportunity," Murphy says.
Dedicated to advocacy for the 2SLGBTQIA+ communities, women's issues and transgender issues and rights, Murphy has since established herself as a champion for equity, inclusion, diversity and accessibility. She holds several prolific volunteer positions, including University of Calgary Senator and vice-chair of the Gender, Equity, Diversity and Inclusion Subcommittee of the Social Wellbeing Advisory Committee of the City of Calgary. She was recently recognized as a Calgary Stampede Western Trailblazer and received the Queen Elizabeth II Platinum Jubilee Medal for her volunteerism and significant contributions to the province.
In 2022, Murphy successfully advocated for a mayoral proclamation officially recognizing the international Transgender Day of Remembrance in Calgary. Working at Contemporary Calgary at the time, Murphy organized a Transgender Day of Remembrance event there that was attended by 200 community members, Elders and dignitaries, including Lieutenant Governor Salma Lakhani.
Murphy says this marked the first time a Lieutenant Governer of Alberta attended and provided remarks at an event specifically for the transgender community, in an official capacity.
"I can talk every day, all day, with a room full of trans-people," Murphy says, "but we don't need to talk to each other about the issues. We know what the issues are. We need people like the mayor, ministers, MLAs, Lieutenant Governors, those people who have power, privilege and authority, in the room."
Thank Yous
"My grandmother, for all she has sacrificed and the unshaken love and support she has given me; the friends and colleagues, allies and mentors; and to all who made this possible."
Top 40 Under 40 2023
Barry, Daniel & Lorin Doerksen