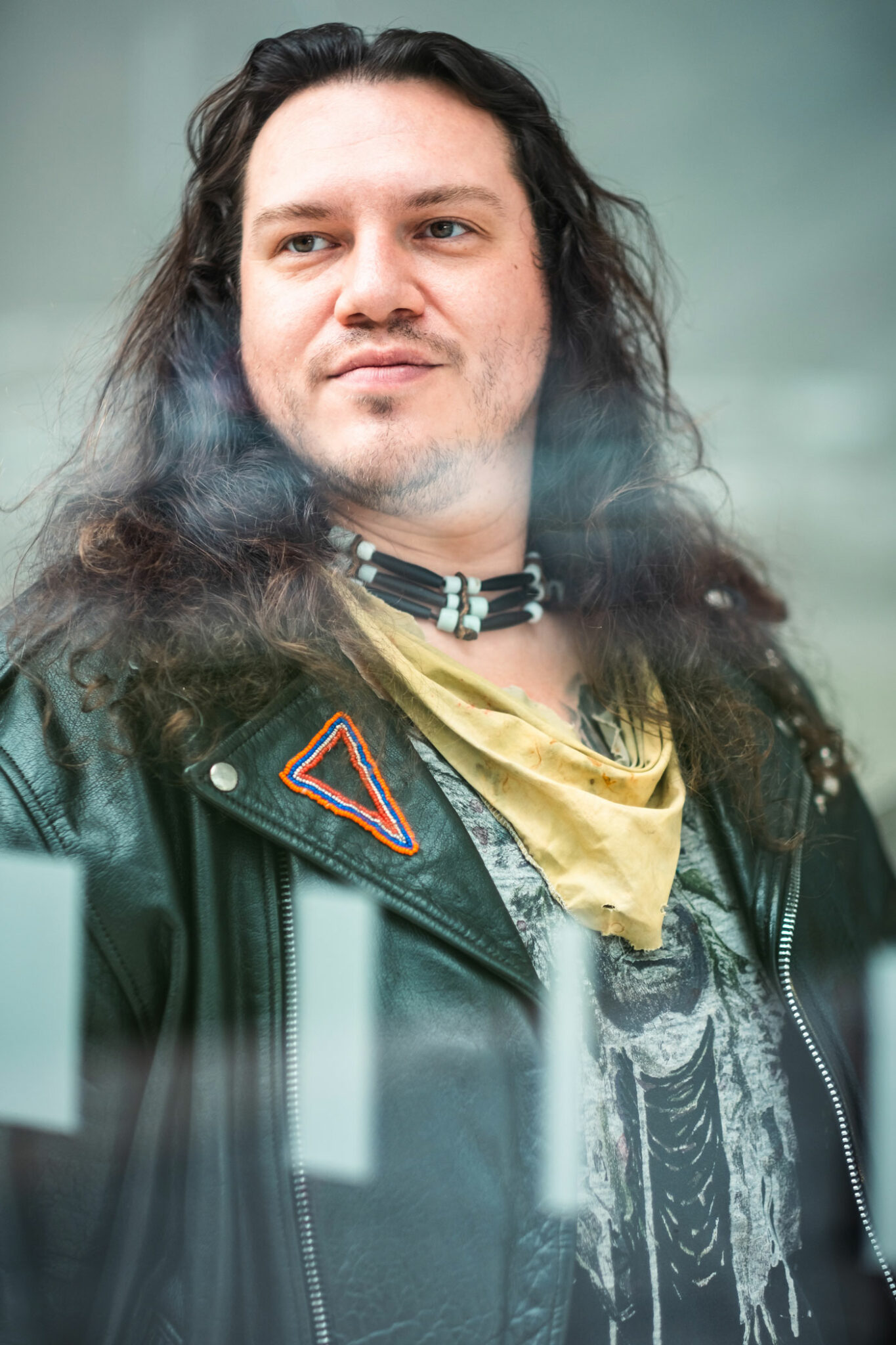 Age: 37
Job title: Multidisciplinary Artist
Why he's a 2023 Top 40 Under 40: He celebrates Indigenous ways of knowing through the creation and amplification of multidisciplinary art.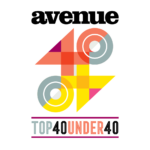 Growing up away from his father's family on the Kainai Nation in southern Alberta, Jared Darcy Tailfeathers didn't always feel connected to his Blackfoot community. He explored his culture through leatherwork and beading as a teen. But it wasn't until his graduation in 2015 from Alberta College of Art + Design (now AUArts) that he found his calling in Indigenous art.
Tailfeathers was asked to participate in a project centred around Indigenous musicians, and was hired as an Indigenous placemaker at the Calgary Public Library. In these roles, he worked with prominent artists, obtained art and relics to display in the library, and learned from Treaty 7 Elders. "It opened my eyes to my cultural inheritance," he says. "I regained some of those lost connections, like language and protocols, and getting a traditional Blackfoot name, Sikomh Kokomii (Calling Crane)."
Tailfeathers wears many hats: muralist, musician, comic book artist and researcher are just a few of the roles he's had over the last five years, while also devoting time to making art centred around Indigenous ways of knowing. He's also the primary caregiver to his three-year-old daughter, who joins him at the occasional mural project or research site.
Tailfeathers also engages in anti-racism work with Cultural Instigators, a local initiative that supports artists in Treaty 7 territory in confronting social issues through art and an anti-racist framework. "The projects we do together connect with my Indigenous work," Tailfeathers says. "I try to connect with community members and provide opportunities for other artists in that realm."
Tailfeathers often helps negotiate viewpoints that don't always align between Indigenous approaches and Western organizations. While difficult, it's also deeply rewarding, affording him chances to foster cross-cultural communication while continuing his own path of learning.
Thank Yous
"My peers who nominated me; my wife, kids, family, friends, colleagues and cultural leaders."
Top 40 Under 40 2023
Barry, Daniel & Lorin Doerksen