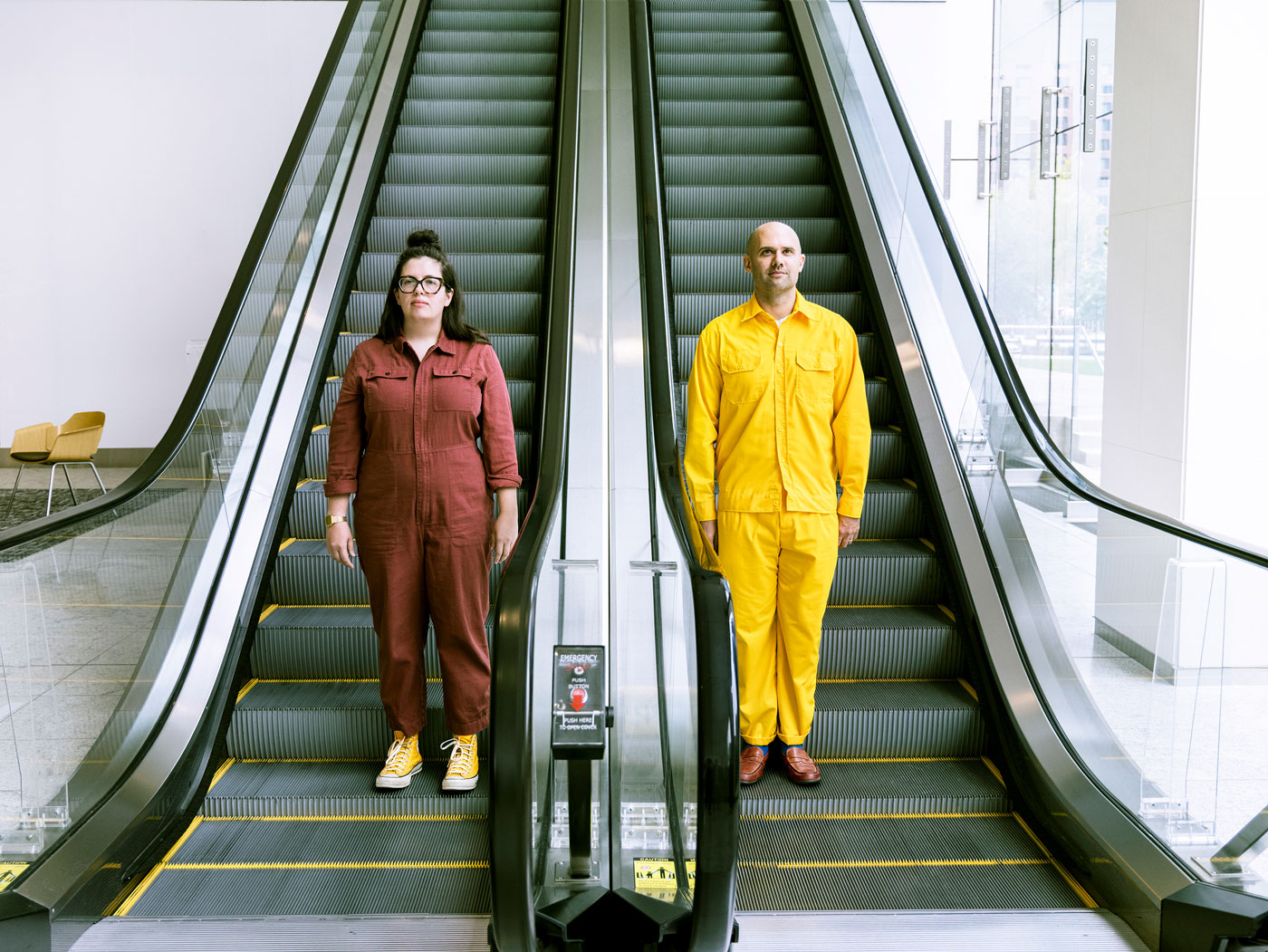 Ages: 39 (Morgan); 38 (Marc)
Job titles: Co-founders and Designers, Bamff
Why they're 2023 Top 40 Under 40s: Through their design and branding company, they craft a cool and light-hearted aesthetic for Calgary's hospitality industry.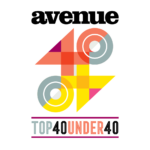 Chefs and design architects get much fanfare in the restaurant industry, but Morgan Curley and Marc Husted are the unsung heroes behind the way many of our favourite local food and beverage brands make us feel. From the instantly iconic signage and matchbooks at Major Tom to the explosion of nostalgia at Eighty-Eight Brewing Co., Curley and Husted use their design savvy and good-natured humour to create brand identities for a range of businesses around the city. "We help companies find their unique voice," Husted says.
After knowing each other for about a decade, the duo joined forces after both bid on the Eighty-Eight account as freelancers, figuring the design could benefit from two sets of eyes. They officially founded Bamff (they found it funny to spell out "Banff" phoenetically) in 2019 and have since worked on everything from naming and brand strategy to packaging and logo design for over 30 local clients, including Concorde Entertainment Group, Made by Marcus, Ol' Beautiful Brewing Company and Vine Arts, as well as companies in Vancouver, Toronto, New York and elsewhere. Their client list not only represents some of Calgary's most acclaimed restaurants, but the kind of businesses that define our local zeitgeist.
While restaurants were originally Bamff's primary (but not sole) beat, once the pandemic hit that sector hard, Husted and Curley shifted gears and have since been enjoying working with retail companies, designing packaging and other elements. Whatever they're working on, both love being able to contribute to the vibe of the city they grew up in and consciously choose to continue to call home. "I love that there is a robust, lively, friendly and fun visual language to many of the restaurants and consumer goods here," Curley says. "I love the impact of being able to work in our local area."
Thank Yous
Morgan Curley: "All of the clients that hired us AND paid their invoices; my partner in business, Marc; and my partner in life, Corey."
Marc Husted" "Kate Husted; my parents, Rick and Karen Rimmer; my brothers Josh and Zak; Morgan Curley; our amazing clients and collaborators and all those who have selflessly shared their time and wisdom over the years."
Top 40 Under 40 2023
Barry, Daniel & Lorin Doerksen