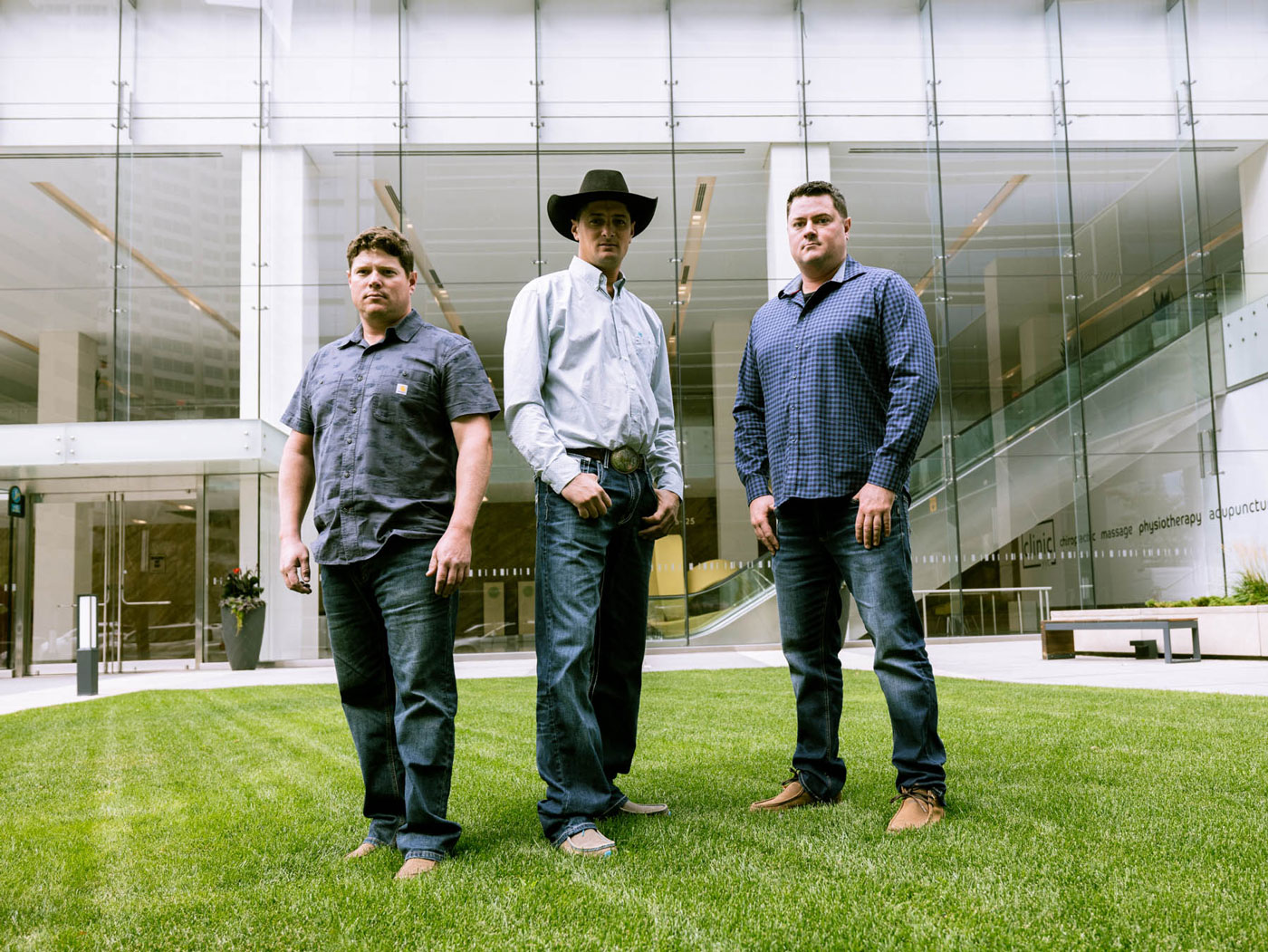 Ages: 36 (Lorin); 38 (Daniel); 33 (Barry)
Job titles: Farmers, ranchers and owners of Gemstone Grass Fed Beef
Why they're 2023 Top 40 Under 40s: The fourth-generation ranchers have innovated their family business while raising beef that Calgarians can feel proud to eat.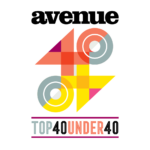 Brothers Daniel, Lorin and Barry Doerksen grew up on their family farm in Gem, Alta., helping raise cattle to be sold on the commodity market — the typical model for most Alberta ranches. As they came of age, all three decided to make careers in ranching and also became drawn to regenerative farming and natural grass-fed beef.
With the encouragement of their family, the brothers transformed the farm into the headquarters of Gemstone Grass Fed Beef in 2018. "Growing up, we saw our dad and our uncle work together so well," Daniel says, noting that each brother has his own role to showcase his individual strengths. "They're very supportive of us trying this venture."
The shift meant becoming skilled in grazing management and growing nutrient-dense forage to produce high-quality beef, but also came with the welcome challenge of learning how to market beef directly to restaurants and consumers. That marketing piece has been a rousing success: Gemstone started out marketing 35 head of cattle in the first year and doubled sales every year since, harvesting well over 500 cattle in 2022.
That growth has come not only through producing delicious meat, but in educating customers about what differentiates their product and making it more readily available through grocery stores, online and farm sales, and the opening of a whole-animal butcher shop and kitchen kiosk at Calgary Farmers' Market West. "It has been exciting to connect our farm, our story, our product directly to consumers," Barry says.
Lorin agrees, and says increasing the demand for a farm-to-table product by focusing on quality has been one of Gemstone's greatest accomplishments. "Consumers are wanting to know where their food is coming from," he says. "Having a relationship directly with the consumer and bridging the gap really benefits both sides."
Thank Yous
Barry Doerksen: "My wife Karla and my children; God, for the blessings we receive each day."
Daniel Doerksen :"My family."
Lorin Doerksen: "Kim, Katie, Karla and all of our kids; our parents and extended family."
[Note: This story has been updated from its original print version to show the correct ages for Lorin, Daniel and Barry Doerksen.]
Top 40 Under 40 2023
Barry, Daniel & Lorin Doerksen