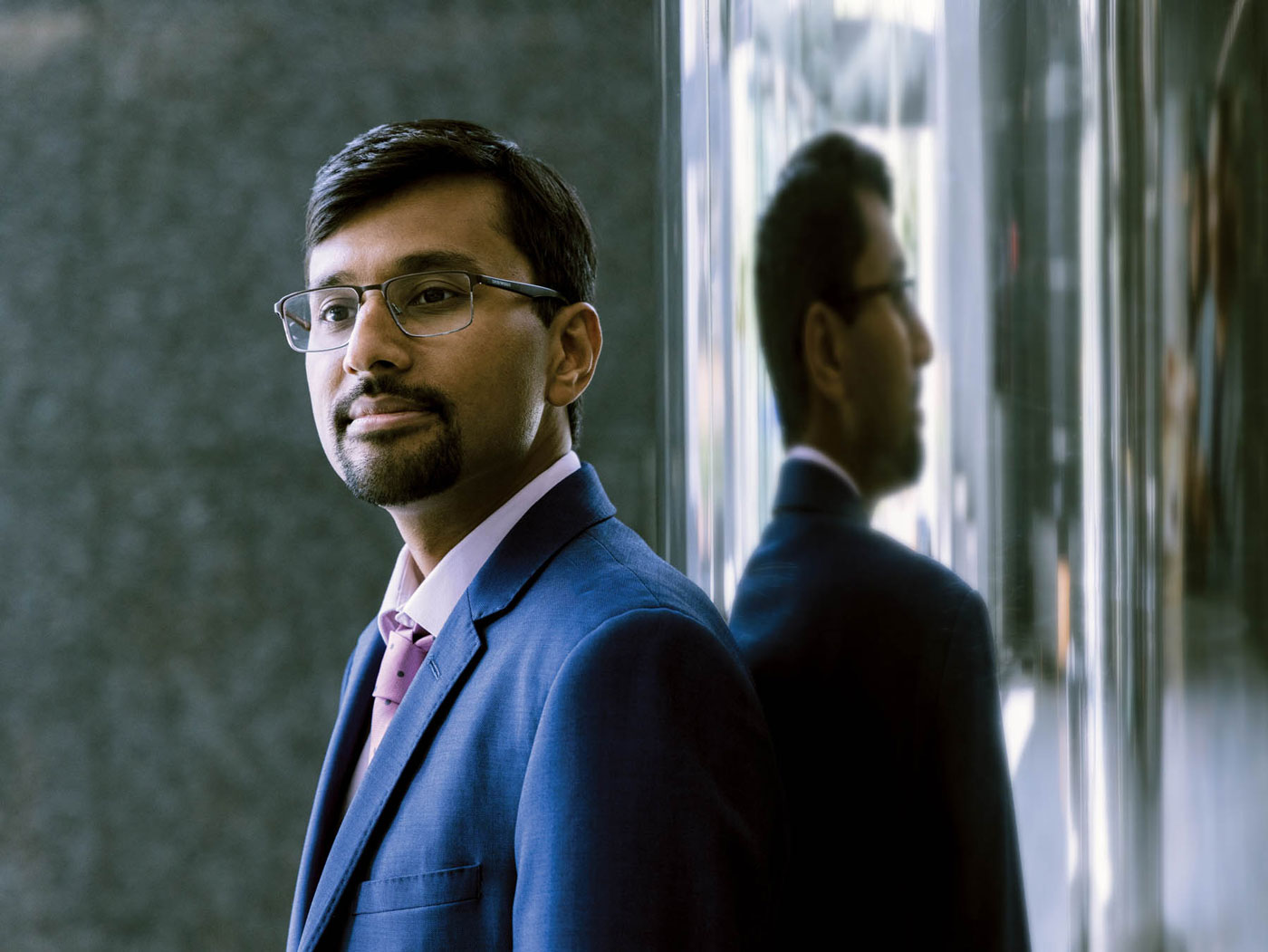 Age: 33
Job title: Assistant Professor of Neurology, Vascular and Cognitive Neurologist, University of Calgary Cumming School of Medicine and the Hotchkiss Brain Institute; Chief Executive Officer, Let's Get Proof
Why he's a 2023 Top 40 Under 40: A global leader in neurology, he also runs a crowdfunding platform that gives a leg up to researchers around the world.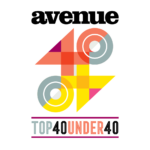 Some of the most powerful lessons Aravind Ganesh learned about neurology came from an unlikely place: stand-up comedy. Ganesh, who started performing as an amateur stand-up comedian in high school, says the practice taught him to observe, communicate and recognize lightness in difficult situations.
He now puts those skills to use as a neurologist. "Despite the advancements that we've made in stroke and dementia, we see a lot of tragedy," he says. "Sometimes, the best thing I can do is be with somebody as a companion in their journey."
Born in India, Ganesh grew up in the Middle East and moved to Red Deer in grade 10. He came to Calgary to attend medical school, graduating at 22 years old. He then trained in neurology and completed his PhD at Oxford University in England as a Rhodes Scholar. In 2021, he returned to the University of Calgary to join the faculty.
Today, Ganesh is a global leader in neurology through his efforts to improve outcomes for people who have experienced strokes. With more than 100 peer-reviewed publications to his credit, he puts his research to work in stroke prevention clinics and hospitals. Clinical trials are also about to begin on a device Ganesh developed through his startup, SnapDx Inc. — a product that could become the first effective pre-hospital treatment for stroke and the first effective treatment for vascular dementia.
He's also the CEO for Let's Get Proof, a crowdfunding platform that connects researchers to financial support. For this, Ganesh received the $75,000 USD Panmure House Prize from the estate of economist Adam Smith. "I often wonder if the next idea for stroke or dementia is banging around in the mind of someone who doesn't have access to the right resources," he says. "The opportunities one is given are very important."
Thank Yous
"My parents, Genesh and Padmaja; my wife Malavika and her parents Varma and Veena; my dear late grandma Thankom; my leaders and motivators Drs. Lara Cooke, Andrew Demchuk, Tom Feasby, Nathalie Jette and Raj Midha; my mentors and teachers over the years including Drs. Bijoy Menon, Eric Smith, Mayank Goyal, Michael Hill and Scott Patten; my lab's amazing trainees and collaborators."
Top 40 Under 40 2023
Barry, Daniel & Lorin Doerksen