Age: 38
Job title: Chief Development Officer, Wilder Institute/Calgary Zoo
Why he's a 2023 Top 40 Under 40: He has helped raise more than $100 million for wildlife conservation while inspiring others to make a difference.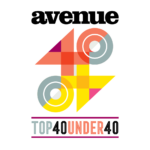 When he was five years old, Steven Ross held his first fundraiser for the zoo, raising $12 from a lemonade stand. Now, in the three years since he became the Wilder Institute/Calgary Zoo's chief development officer, he has increased fundraising revenue from $5 million to $20 million annually.
Ross discovered early on that he had a skill for connecting people with the causes they were passionate about, and that's how he fell into the world of wildlife conservation fundraising. Over his 17-year career, he has helped raise $100 million, primarily through the Nature Conservancy of Canada where he spent a decade prior to joining the Wilder Institute/Calgary Zoo.
In his role, Ross helps foster the relationships needed to make fundraising opportunities possible. "Conservation without financial support is just a conversation," he says. "We can talk endlessly about the need and the change we could create, but it's [with] the financial resources that we're fortunate to get from our community that all of this work actually starts to happen."
Under Ross's watch, the Wilder Institute has had the resources to grow its conservation portfolio from 12 to 37 at-risk animal and plant species, establishing itself as one of Canada's leading charities dedicated to saving species at-risk. "Being able to see the path forward, to convert passion into impact, I think that's where I've found the real success piece," Ross says.
By leveraging his influence, Ross aims to ensure community-led conservation continues. "That engagement needs to be there so that we can make a long-term sustainable change," he says.
"Now, as a father of two, I get to experience the next generation of conservation leaders building their own connection to philanthropy and environmentalism."
Thank Yous
"My wife, Nicole, and my kids, Nellie and Everett; my parents; my staff and co-workers; Clement Lanthier and Bob Demulder, who have mentored me; and the thousands of amazing donors and funders."
Top 40 Under 40 2023
Barry, Daniel & Lorin Doerksen