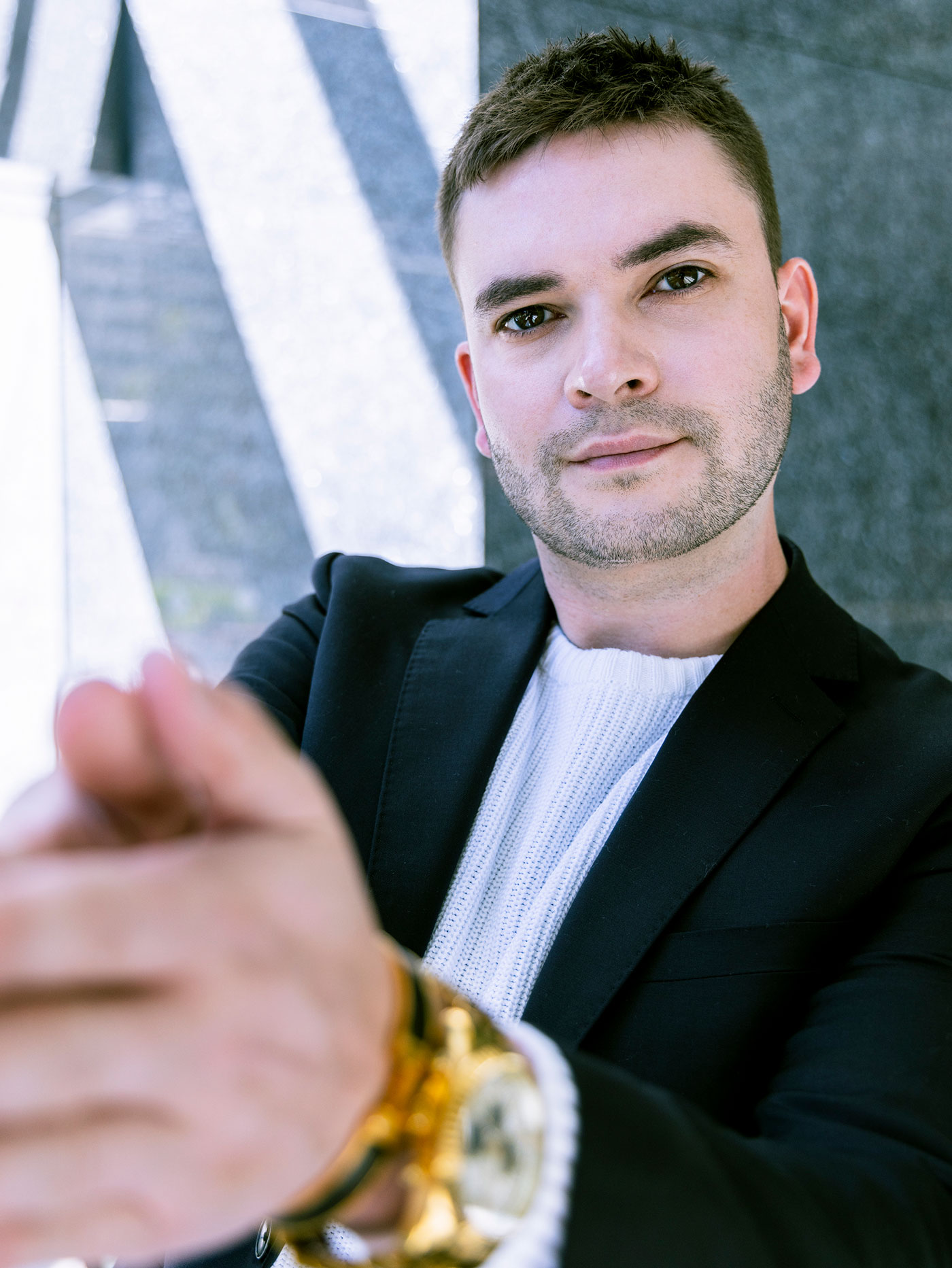 Age: 30
Job title: Executive Producer/Host, Face to Face with David
Why he's a 2023 Top 40 Under 40: He turned a COVID-19 lockdown project into an internationally seen TV series, interviewing Hollywood celebrities and showcasing local luminaries.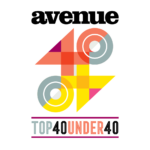 Like many of us, actor David Oulton was looking for a way to connect with people during the pandemic. He decided to try doing a talk show, interviewing guests virtually from his living room. Thinking the show needed some sort of signature, he decided his hosting garb would be an over-the-top, luxe, black Versace bathrobe.
"I wanted to get people's attention," Oulton says. "It was very strategic, but also ridiculous."
Whether it was the bathrobe or some other reason, Oulton's Face to Face with David has now been on air for five seasons, streaming on Amazon Prime Video, and broadcast on OWN: Oprah Winfrey Network, Slice and Outtv, along with more than 25 networks in more than 55 countries.
In most episodes, Oulton sips wine, while lounging in the aforementioned bathrobe, and interviews Hollywood celebrities, such as comic Margaret Cho, actor Vanessa Williams and TV personality Carson Kressley. He also does episodes featuring local luminaries, including Mayor Jyoti Gondek and Premier Danielle Smith.
"You can quickly build a connection with a guest when they're in their own home," Oulton says. "For the viewer, it's like watching a conversation between two friends."
While his intent in the early days was to keep it light, Oulton, who is gay, says he and his team of five employees have since evolved the show to take on issues such as transphobia. "I realized I had a responsibility to educate," he says. Despite offers to relocate the show and team to a bigger centre, he's keeping it in Calgary. "It's a nice way to give back," he says of showcasing the city internationally. One thing is for certain: the bathrobe is not going anywhere.
"I blew the whole wardrobe budget that first season with the Versace bathrobe and had to drink boxed wine," he says. "So it's staying."
Thank Yous
"My mom, Lisa, and my friend and mentor, Larry Pressman."
Top 40 Under 40 2023
Barry, Daniel & Lorin Doerksen