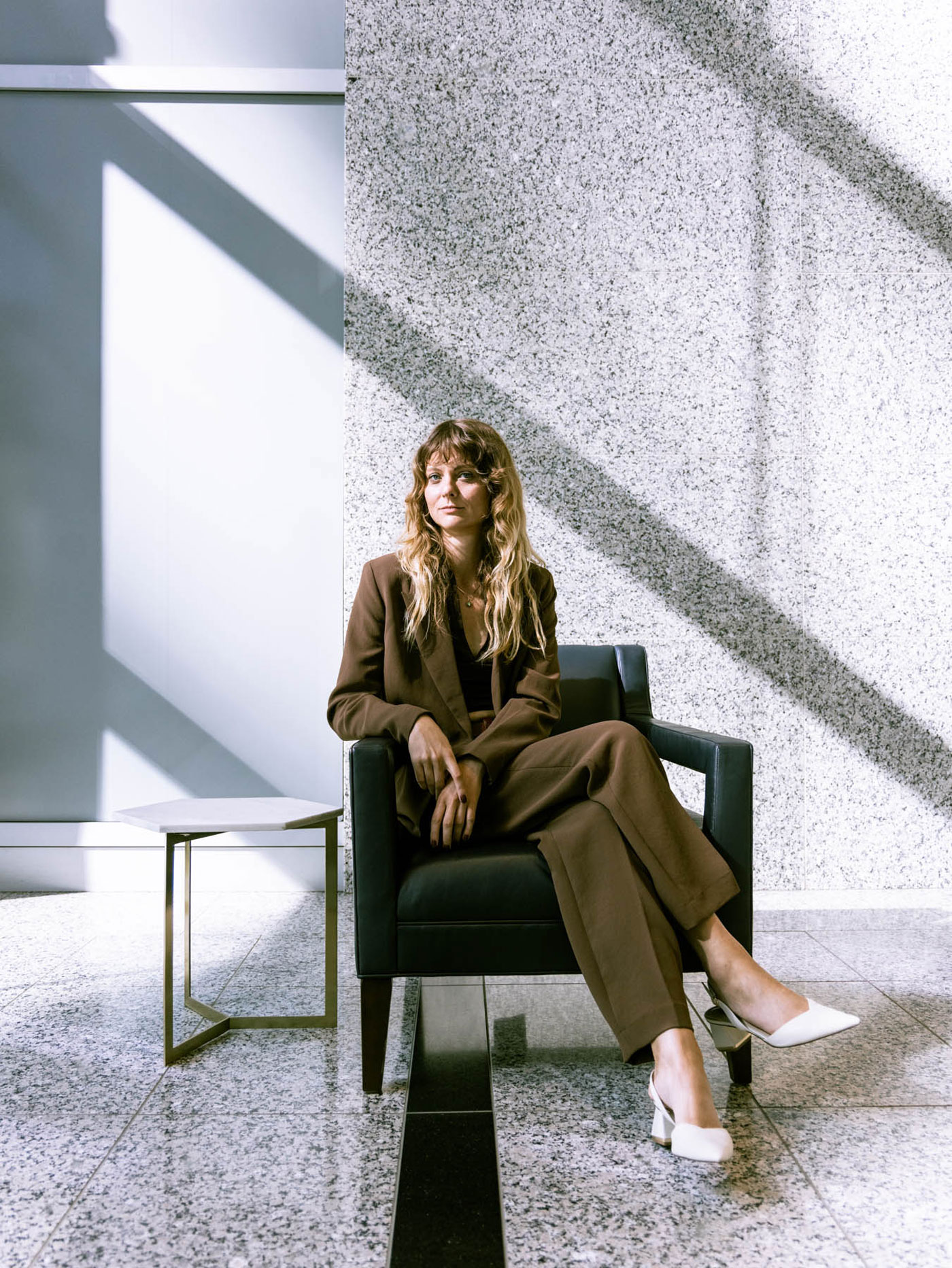 Age: 39
Job title: Executive Director, Maud Collective; Project Manager, City of Calgary
Why she's a 2023 Top 40 Under 40: She elevates urban spaces to build a sense of community through the process of placemaking.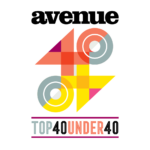 Behind successful communities is a process called placemaking, which Kathryn Pearce describes as "fostering connections between people and place by reinforcing positive life in the public realm." Pearce was passionate about placemaking long before she was familiar with the term, and has since used that passion to invigorate various projects in her roles with the City of Calgary and Maud Collective, a company she founded that creates activations using art and augmented reality (AR).
According to Pearce, placemaking is all about "strengthening community ties and making special places that people who live there can feel comfortable in and enjoy using." Sometimes it can mean jazzing up a drab area with public art. Other times it can mean adding accessibility measures, like bump outs, to separate people from traffic. It can mean installing AstroTurf for safer playing spaces, or benches, inviting people to linger.
During COVID-19, when indoor in-person interactions were limited, Pearce adapted her work with Maud Collective by creating the Northern Reflections Augmented Reality Art Walk, an exhibition of painted windows that used AR to animate the art by viewing it through an app. The exhibition allowed people to enjoy public spaces while adhering to social distancing. Northern Reflections has since become an annual event.
One of the best aspects of placemaking, according to Pearce, is the snowball effect. When people occupy a space that they love, they're more likely to take care of it. After she and her husband completed a mural on the Tigerstedt block at the top of Centre street in Crescent Heights, she noticed property managers sprucing up their buildings. Tenants hung flower baskets from their balconies and a community fridge made its debut.
"It started out as a painting, but a bigger community feel came out of it, and that's what it's really all about," she says.
Thank Yous
"Tanner Hamilton, Karla Pearce, Njoroge Ngure, Jennifer Jacoby, Victoria Hedin, Rachel Banting, Hawley Beaugrand, Ivan Ostapenko, Sonny Thaker, Justin White, Tarry Van As, Kyle Hinton, Kevin Jesuino, Joseph Bogda, Amanda Chan, Wooju Hong, Kuni Kawashima, Jackie Huskisson, Larisa Schuler, Ali McMillan, Jess Huffman, Joyce Tang, Michael Magnan, Emma Justine McCaul, Jane and Kay Linley, the Hamiltons, the artists who worked with Maud, my friends, teachers and family!"
Top 40 Under 40 2023
Barry, Daniel & Lorin Doerksen